Thailand News Today | Home-made Thai vaccine ready to start trials | February 11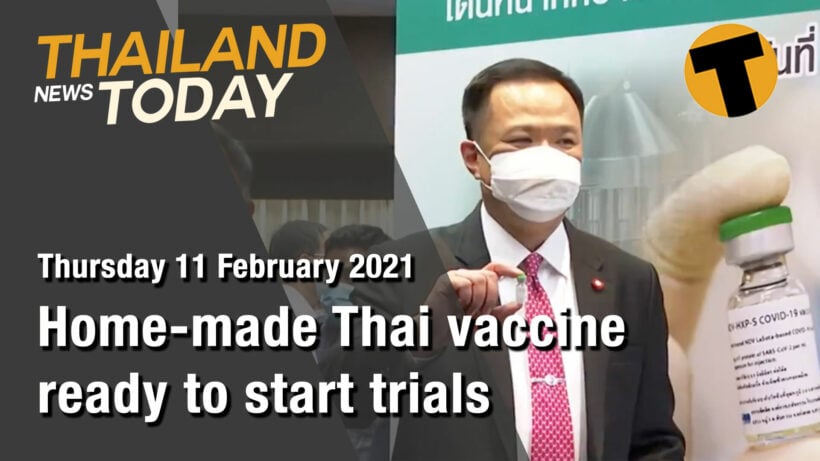 Thailand's Health Minister, Anutin, is now claiming that the first stage of human trials of a locally-produced vaccine brew will get underway next month. The local Thai vaccine is a joint collaboration between the Government Pharmaceutical Organisation and the Faculty of Tropical Medicine of Mahidol University. It's understood the vaccine has performed satisfactorily in animal testing, showing an ability to stimulate immunity.
Human trials will take place in 3 stages. Phase 1 will involve 210 volunteers and will be conducted over 2 months, to determine the ideal dosage. Thai volunteers in next month's trials will be either given the vaccine or a placebo. Those who show positive results will also take part in phase 2 trials.
In phase 2, researchers will trial 2 of the most effective dosages on 250 participants. Phase 3 should start around the end of 2021.
Once the vaccine has successfully completed all 3 phases, the vaccine manufacturers will seek approval from the local FDA and, and then go into production locally.
The Faculty of Tropical Medicine has more than 30 years' experience in testing various vaccines, including those used against bird flu, dengue fever, cervical cancer, HIV, and the seasonal flu.
The normally busy tourist hotspots of Pattaya and Phuket are aiming to re-boot domestic tourism, now that the latest Covid-19 surge is waning. Both locations had become completely dependent on domestic tourists following last April's border closures, but then had to contend with a second blow when Covid-19 clusters broke out in December, principally around Samut Sakhon and Rayong.
Now Pattaya has launched a campaign known as "Check in Chon Buri Free 500". Guests who check into a hotel anywhere in the eastern province of Chon Buri will be rewarded with a 100 baht coupon, which can be redeemed at around 130 restaurants, spas, and tourist attractions. On the first night, 5 coupons will be handed out, up to maximum of 10 coupons for 2 nights. The promotion is only available for people from outside of Chon Buri.
Meanwhile, Phuket has also launched an online campaign called "Have You Ever". Phuket's provincial administration organisation is calling on Thais to share the campaign on Facebook, to encourage people to visit the island.
Phuket's Governor says the damage done to the local tourism sector by the border closures and lockdowns means it must now fight back to rebuild its economy.
Myanmar's military commander has established a line of communication with Thailand's PM Prayut Chan-o-cha detailing why a coup was staged next door and why they found it necessary seize power after a democratic election last November.
Commander-in-Chief Min Aung Hlaing explained why the Tatmadaw (that's the Burmese Army) had to stage a coup and asked for help to support democracy. He alleged that fraud took place in the November 8 democratic election – an election where the army-backed parties only gained 7% of the total vote. The country's electoral commission had already dismissed the army's complaints of fraud just days before the coup on February 1. PM Prayut responded by saying he always supports the democracy of Myanmar, but won't interfere with its internal affairs.
"At the very least, we are supportive of the democratic process in Myanmar, while what we also have to do is maintain relations (with Myanmar) as well as possible because that will benefit all Thai people and border trade (with the neighbouring country). Thailand supports the democratic process. The rest is up to him to see how to proceed."
Prayut says the issue is sensitive but warned that he was not supportive of anti-Myanmar coup protests inside Thailand. Hundreds of Burmese people recently gathered outside the Myanmar Embassy in Bangkok, whilst in Myanmar, thousands of demonstrators took to the main city of Yangon, including hundreds of government workers and a group of policemen from the eastern Kayah state. The large protests have prompted the military to issue a night curfew and restrictions on gatherings in the state's larger cities.
Pro-democracy activists have pledged to continue and increase their protest action this year, aiming for 2 million protesters at each event. The pledge came a day after 4 activists were denied bail by the Criminal Court in Bangkok. Around 1,000 protesters gathered at the Pathumwan intersection in the capital calling for the release of their 4 colleagues… the ring leaders of last year's anti-government protest movement.
They also reiterated the 3 key demands they've been pushing for since anti-government protests began in July 2020: the resignation of the PM, Prayut Chan-o-cha, a re-write of the Constitution, and reform of the Thai Monarchy.
Protesters booed police officers and beat pots and pans, a nod to a belief that banging pots will dispel evil spirits. One activist told the media that the pots were empty to reflect the fact that many people are now so poor they can't afford rice.
Yesterday's protest started at 4pm, with participants marching to Pathumwan police station at around 7.30pm to demand the release of the 4 detained activists. Police arrested 10 people, including 2 minors who were released on bail of 5,000 baht each. Protesters dispersed peacefully around 9pm.
Thai authorities say they will oppose Vietnam's plan to impose a 34% anti-dumping tax on sugar imports from Thailand. Vietnamese authorities claim that Thai exporters are gaining an advantage over their Vietnamese competitors because of lower costs.
The Vietnamese Industry and Trade Ministry launched a probe into the issue and, according to its preliminary findings, found the accusations have grounds.
The investigation, conducted since September last year, found dumped sugar from Thailand sharply increased to 1.3 million tonnes in 2020, up 330% from 2019.
The schedule for the import duty has not been decided. The ministry expects to conclude its investigation in the second quarter this year.
Thailand, the world's fourth largest sugar producer and the second largest exporter following Brazil, saw its sugar exports becoming increasing popular overseas because of apparent better production standards and lower production costs.
Keep in contact with The Thaiger by following our Facebook page.
Never miss out on future posts by following The Thaiger.
79 new cases today-COVID-19 Update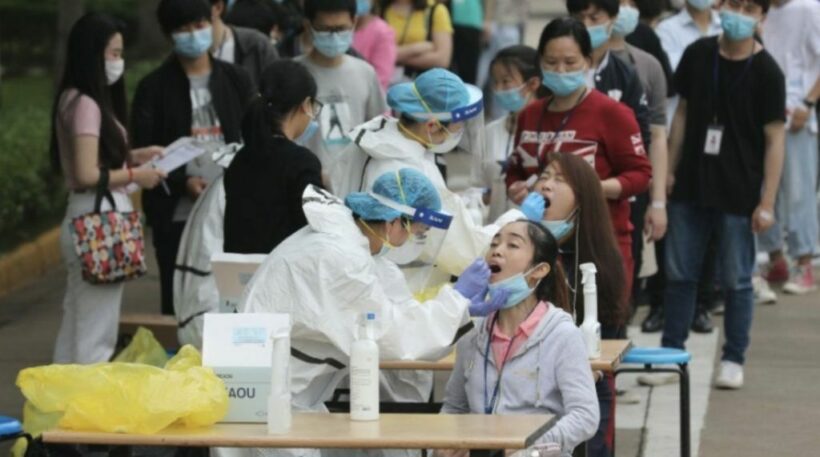 Today, the Thai government is reporting 79 new cases of Covid-19, with 65 locally-transmitted, and 14 imported, raising the total to 26,241 since the pandemic began. 1 new death has been reported, raising the total amount of deaths to 85. The new infections, which are now in the double-digits, shows Thailand's Covid situation as improving according to the assistant spokeswoman for the Centre for Covid-19 Situation Administration, Panprapa Yongtrakul.
"The two-digit level of new cases found at hospitals and communities shows that the local Covid-19 situation is under control."
The CCSA reports that 43 of the 65 local infections were found in communities with 22 of the 65 found in hospitals across 4 provinces.
Samut Sakhon province, the source of the second wave of Covid in the Kingdom, reported 77% of the new cases. Of the 50 cases found in the province, 38 were found in communities and 12 were found at hospitals.
Pathum Thani reported 8 new cases, with 3 being found at hospitals, and 5 in the community. Bangkok reported 6 new cases at hospitals and Chon Buri reported 1 infection found at a hospital. 12 of the 14 imported infections were quarantined arrivals from Russia, The United Arab Emirates, The United States, Slovenia, South Africa, Germany, Libya and Italy.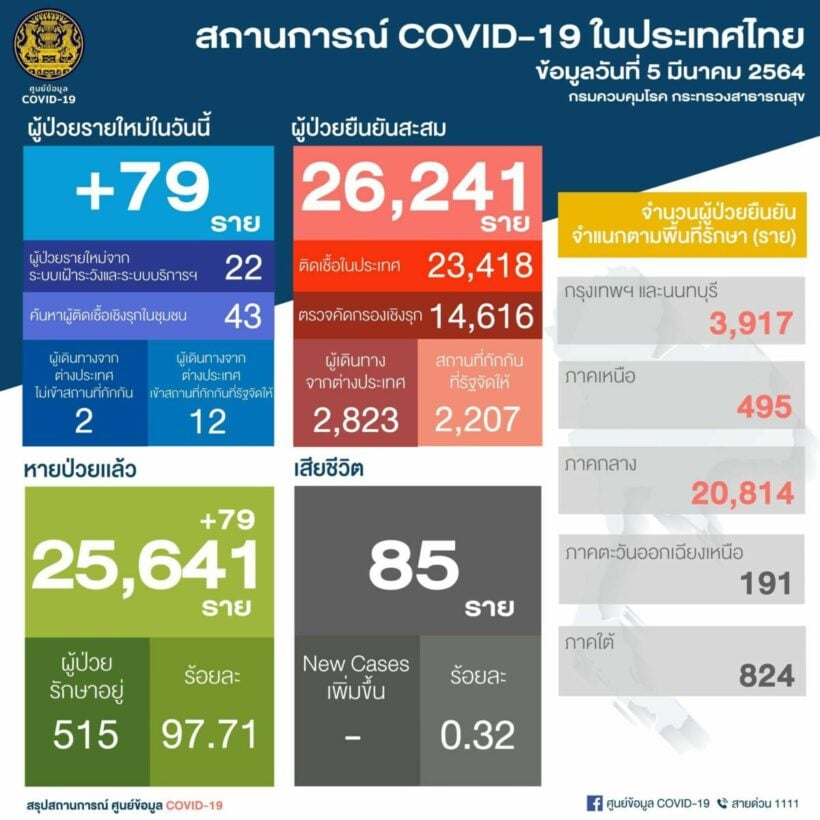 The other 2 imported cases were that of Thai women, who ellegedly returned from Myanmar illegally through a natural border crossing in Tak province, despite the government closing off natural border crossings after the February coup by the military in Myanmar.
Covid-19 cases rose worldwide by 446,747 over the past 24 hours to 116.21 million. The worldwide death toll rose by 9,955 to 2.58 million. The US still has the most cases at 29.53 million, rising by 68,321 over the past 24 hours, and the most deaths at 533,636, rising by 1,993 over the last 24 hours.
In light of the recent downturn in reported cases, Samut Sakhon has recently reopened 22 of its wet markets. However, the seafood market where the second wave of the Covid outbreak began, is not one of them, and it is not yet known when that might reopen.
SOURCE: Bangkok Post
Keep in contact with The Thaiger by following our Facebook page.
Never miss out on future posts by following The Thaiger.
Pornhub and other sites to remain blocked as they conflict with good morals for upstanding citizens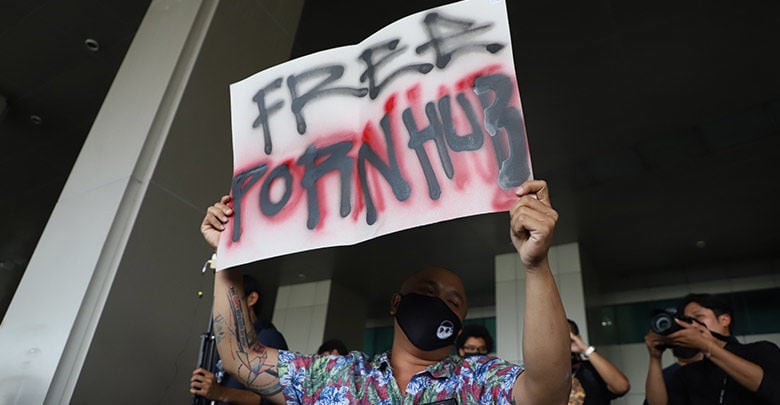 Pornhub and other adult websites are remaining blocked in Thailand as they "conflict with good morals for upstanding citizens." The Thai Government says the websites encourage poor moral standpoints and can affect youth in a negative manner.
Itthipol Khunplume, Acting Minister of Digital Economy and Society and current Minister of Culture said the decision that was made by the previous office holder, Buddhipongse Punnakanta, will be upheld. The decision also includes keeping other popular adult websites blocked as the Thai Government has labelled them to be "obscene." But the move to ban adult content has brought protests with those disagreeing saying such sites are freedom of expression.
Buddhipongse says pornography violates children's and women's rights and has confirmed that pornography is illegal in Thailand. He also says the websites allow users of any age to access them.
"I believe that people who have children will understand the ministry's move because the site contains lots of inappropriate video clips."
The minister did not give any more details about how it violates human rights, but back in March, activists started a petition to shutdown Pornhub, saying the website facilitates human trafficking. An anti-trafficking activist says the website makes it easy for sex traffickers to upload videos on the site.
Pornhub shot back, saying the claims are false and the company has a "steadfast commitment to eradicating and fighting any and all illegal content on the internet, including non-consensual content and child sexual abuse material."
Although pornography is illegal in Thailand, Pornhub was online for a decade, according to Nation Thailand. Some say that the recent ban has to do with a video of a certain "someone" shared on Pornhub.
Activists also point towards sex being a natural act that should not be censored. Furthermore, they say, online gambling has been illegal for years, but is still accessible on the internet.
SOURCE: The Pattaya News
Keep in contact with The Thaiger by following our Facebook page.
Never miss out on future posts by following The Thaiger.
Thai Health Minister to chair panel on travel bubbles, vaccine passports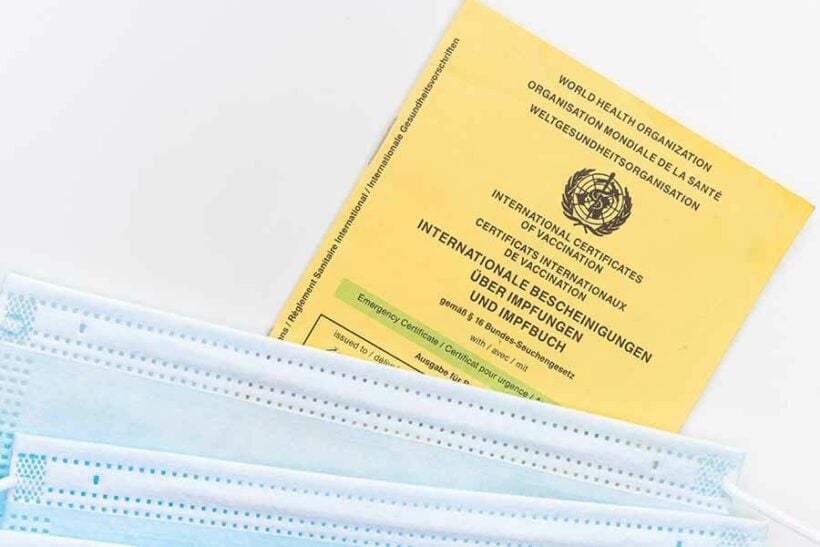 Thailand's Public Health Minister, Anutin Charnvirakul, will chair a meeting on Monday, in which a vaccine passport scheme and potential travel bubbles will be discussed. Anutin says those who've been inoculated against Covid-19 will be issued with a book to confirm their vaccination. It's hoped this will make international travel easier, as well as boosting the public's confidence and helping life return to some kind of normality.
"The Public Health Ministry is making preparations to bring life back to normal, restore businesses and revive the Thai economy."
A number of groups and industry representatives have added their voices to growing calls for a vaccine passport policy. The Joint Standing Committee on Commerce, Industry and Banking is urging the government to implement the scheme without further delay, while also calling for private companies in Thailand to be allowed purchase and distribute vaccines.
The Tourism Authority of Thailand is also pushing for a vaccine passport policy, while the Tourism Ministry has urged the Health Ministry to approve one. Meanwhile the PM, Prayut Chan-o-cha has asked the Foreign Ministry to carry out a study on vaccine passports, adding that the jury is still out as to their effectiveness. They also have their critics, primarily among rights' groups and doctors, who argue that there is not yet enough evidence that vaccination prevents transmission.
At Monday's meeting of the National Communicable Diseases Committee, the Anutin-led panel will also discuss the idea of travel bubbles. Thailand has been considering entering into reciprocal travel arrangements with countries with a high take-up of Covid-19 vaccines.
Meanwhile, Anutin says the public must continue with the practice of mask-wearing, noting that the number of Thais doing so has recently slipped. He says that recent data shows the number of people wearing masks has dropped below 80%, compared to 90% last month.
SOURCE: Nation Thailand
Keep in contact with The Thaiger by following our Facebook page.
Never miss out on future posts by following The Thaiger.