Thailand News Today – Friday, April 3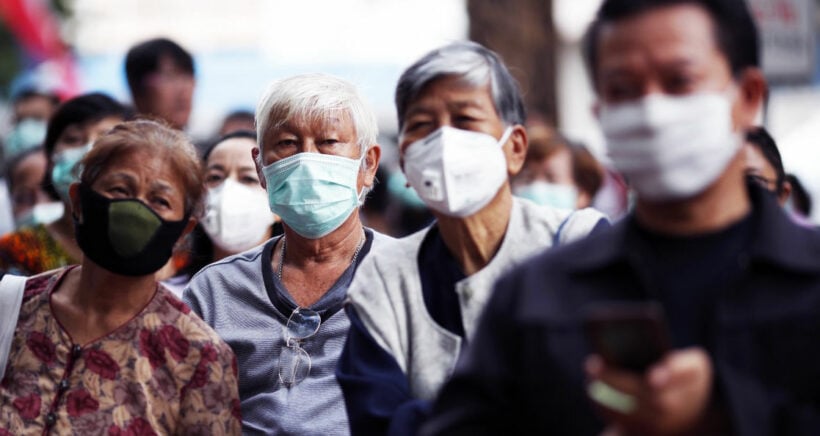 hosted by Tim Newton
103 new virus Covid-19 coronavirus cases confirmed, 4 more deaths
Covid-19 coronavirus cases in Thailand rose to 1,978 with 103 cases confirmed since yesterday, and another 4 patients dying.
Today's number continues a the trend of new cases in Thailand levelling out. 104 new cases were reported yesterday, 120 on Wednesday, 127 on Tuesday.
Nationwide curfew goes into action from today
A nationwide curfew goes into effect in Thailand today.
The curfew will prohibit the public from leaving their homes between 10pm and 4am. All arrivals to Thailand are banned until April 15 while the government prepares quarantine centres and field hospitals.
Exemptions from the curfew include medical and banking personnel as well as logistics workers handling consumer goods, agricultural produce, pharmaceutical products, medical supplies and equipment, newspapers, fuel, post, products bound for export and imported goods. The latest details about that story at thethaiger.com
Massive pay cuts for Thai Airways staff
Beginning tomorrow, employees of Thai Airways will no longer work and will be forced to take a significant cut in pay – some up to 50%. The announcement comes after the airline said it would halt all flights due to the Covid-19 outbreak, which has forced many countries to close their borders. Airlines around the world are becoming increasingly grounded as international travel grinds to a halt.
All public transport in Bangkok to stop in time for nightly curfew
Public transport services in the Bangkok area will be closed from 9.30pm – 4am.
Normally service hours for the MRT, BTS and Airport Rail Link end at midnight but due to the current situation, services will cease at 9.30 so staff and passengers have time to make their way home.
Bus services will finish a bit earlier so buses can reach their depots by 9pm.
More than 100 horses dead as African Horse Sickness strikes Thailand
The director-general of the Department of Livestock Developmentsays more than 100 horses in Thailand have died from African Horse Sickness.
It's the country's first instance of the illness, which only affects animals. Latest government data show at least 131 horses have died across 4 provinces. The government has quarantined sick horses to limit the spread of the disease. Horses that contract the illness can have fevers of over 39C, difficulty breathing and bleeding in the eyes, according to officials.
Summer storm warning for 55 of Thailand's 76 provinces
Today Thailand's Meteorological Department warned people in 55 northern, north-eastern, central and eastern provinces to prepare for possible "strong winds and hail from summer storms",
The storms are expected through to Sunday. This time of the year is also know as the bridging season between the annual dry and wet seasons. Weather can be unsettled in parts of Thailand during this time.
According to the forecast, the storms are due to the convergence of southerly and south-easterly winds, driven by the cold front over Vietnam, Laos and the South China Sea, and the increasingly warm weather over northern Thailand.
Keep in contact with The Thaiger by following our Facebook page.
Never miss out on future posts by following The Thaiger.
Government in control of Mor Chana app, says user data will be kept private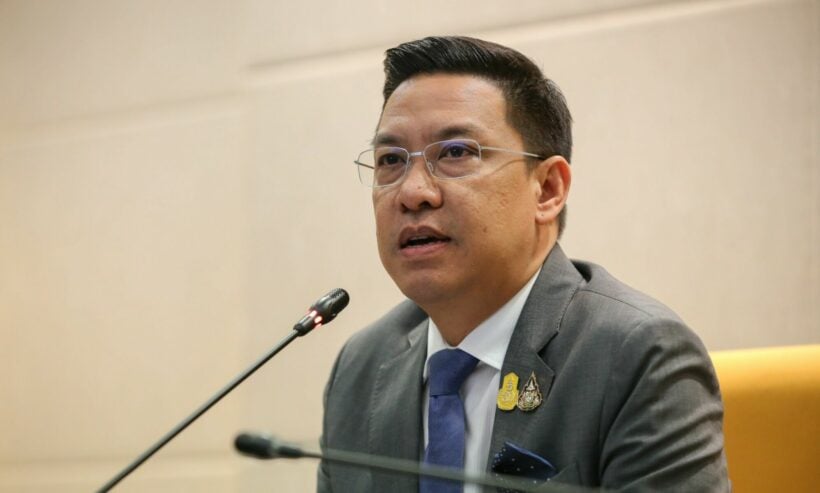 The Thai government is taking full control of the Mor Chana application, which is used to trace Covid-19 infections and alert users if they are in a high risk area. The Digital Economy and Society Minister says the government will still be working closely with the app developers, adding that users can be assured that their data will be kept private.
The Mor Chana Volunteer Team, the app developer, made a post on their Facebook page saying the Mor Chana contact tracing application will be 100% under government management and control from now. The team will be responsible only for the open source programme development. The post has prompted public comments about the reason behind the application handover to the government.
Minister Buddhipongse Punnakanta says the government will take full responsibility for the application management and control measures, but the collaboration with the app developers will continue. The developer team's announcement is just to inform the public about the app.
He also says some app functions will be redesigned and adjusted to be more friendly to use and won't violate users' data privacy. Personal information such as users' names and mobile numbers for registration won't be required anymore.
SOURCE: Post Today
Keep in contact with The Thaiger by following our Facebook page.
Never miss out on future posts by following The Thaiger.
Thailand News Today | Weekend Bangkok bombs, Thailand fires, Covid update | January 18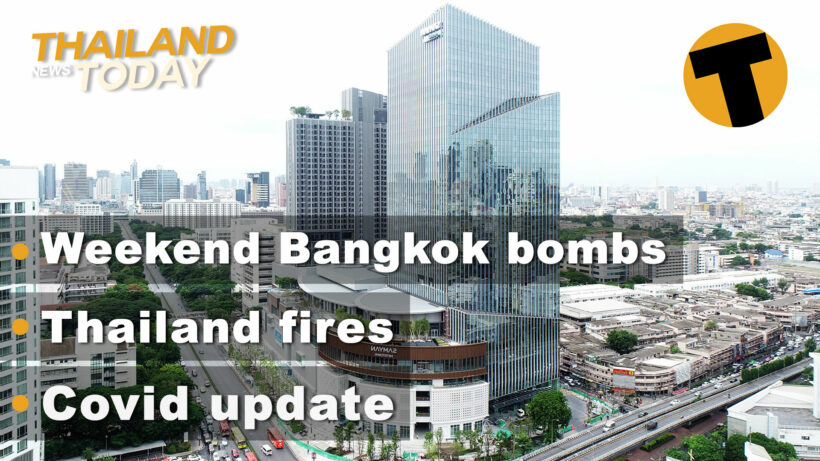 369 new Covid-19 cases were reported today during the daily briefing. Most cases were detected in Samut Sakhon in a mass testing campaign. Thailand currently has 3,147 active Covid-19 cases under treatment and investigation.
12,423 infections have now been detected since the start of 2020 – 8,186 of them reported since December 20 last year… just a month back.
12 of today's newly announced cases were detected in quarantine from people arriving from overseas.
Police say they will issue arrest warrants for at least 2 people in connection to Saturday's bomb attack near the Chamchuri Shopping Centre and Sam Yan MRT, just a few hundred metres from Lumphini park.
The people are suspected of throwing a ping pong bomb into a group of police officers, njuring 3 policemen and 1 reporter. Metropolitan police say the perpetrators threw the bomb from a vehicle as they were travelling over the flyover. Police found nails, wire and black electrical tape at the scene of the modest explosion.
The attack occurred at 6pm on Saturday, during a pro-democracy rally over the government's enforcement of the lesé majeste law, which has seen over 43 people arrested, including students, since last November. Just last week, a Thammasat University student was arrested in his dorm room over lese majeste charges.
It might be a while until tourists can visit Australia, or Australians travel overseas. The Australian government has announced that borders might not reopen until at least 2022. Australia is rolling out its local immunisation program next month, but even if most of the population is vaccinated against Covid-19, the Australian government says it will probably wait to make sure the vaccine prevents the transmission of the virus before fully reopening borders.
Australia's borders are only open for citizens, residents, those with family in Australia and travellers who have been in New Zealand for the previous 14 days. All incoming travellers must quarantine for 14 days unless they come from an area classified as a "green safe travel zone."
The government announced today…. Already airlines have indicated that if you're not vaccinated you can't travel overseas and I think that'll be an incentive to a lot of people. Looks like I'll be chatting to family over Zoom for another year.
Thailand is on fire. The burning off of harvested crop plantations is lighting up the agricultural areas. The truth is starkly revealed in this live NASA satellite feed which tracks the fires around the world.
The website Firms.Modaps, shows the concentrations of the current fires around Central Thailand, north of Bangkok, parts of Isaan, north east of Bangkok, and around Chiang Mai in Northern Thailand.
Notably the concentration of fires in northern Cambodia and across the north-western border in Myanmar, is also causing plenty of problems as the foreign smoke drifts across the borders. No matter what Thai officials do to enforce the rice, sugar and corn plantation burn-offs, there is little they can do about the haze drifting across the borders.
Bangkok, so close to clusters of fires, is in for bad air pollution this week, or anytime the light winds of the start of the year blow from the north or the east. The lack of rain adds to the problem, the annual problem, that engulfs Thailand's capital during days between December and April, with the worst month, statistically, being March.
Chiang Mai also has a local geographic problem which exacerbates the bad smoke pollution. The city is in a valley, surrounded by hills, trapping in the smoke and helping block any breezes that could otherwise blow it away.
A 44 year old Australian man is wanted by Thai police for allegedly sexually abusing children in Thailand. Mr Adam Fox financially supported some migrant children in poverty stricken areas and allegedly sexually abused them.
He is wanted for allegedly sexually assaulting or abusing at least 3 Burmese boys, all under 15 years old, at his home in Tak's Mae Sot district near the Myanmar border.
According to the Sydney Morning Herald, Adam has claimed the accusations are a "set up." The Herald notes there is an explicit video allegedly involving Mr. Fox and a boy, as well as messages that go into detail about sexual abuse.
Reports of alleged sexual abuse came in after a local school principal noticed some of the boys had been absent from class, according to human trafficking investigator Daniel Isherwood.
Keep in contact with The Thaiger by following our Facebook page.
Never miss out on future posts by following The Thaiger.
Visitors to Phuket from "highest risk" areas must show Covid-19 test results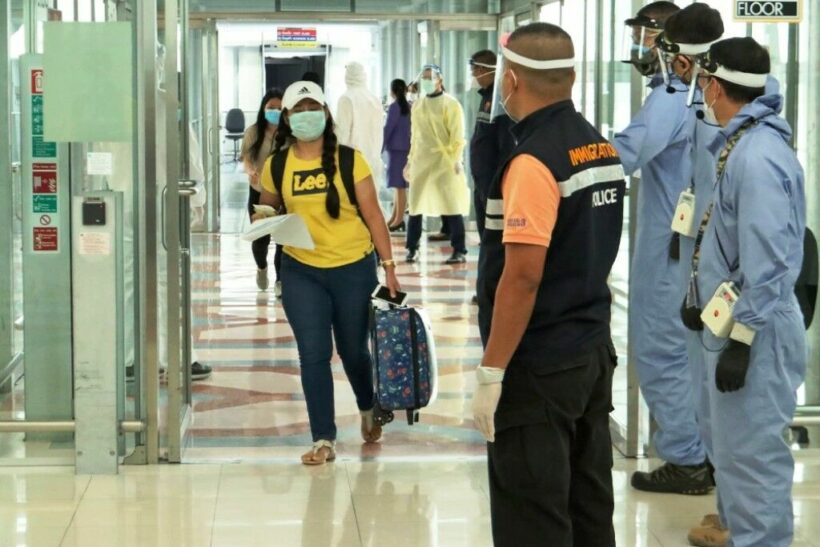 People arriving Phuket from the "highest risk" areas are required to take a swab test by the staff at emergency operation centres (EOC) or show the test result document endorsed by the EOC staff made within 72 hours of their arrival. The revised order is effective from now until January 31, according to the Phuket Governor.
Those people who are on a brief business trip to Phuket need to show certificates from their employers describing the reason and necessity of their trips. If they want to leave their accommodations, they have to make a request to the EOC and clearly explain the reason as well as the time and destination. Visitors are also asked to avoid going to the community areas to avoid crowded gatherings.
It is noted that the revised order by the governor has not been officially promoted by the Phuket office of the Public Relations Department. However, all visitors are still asked to register online via the Mor Chana contact tracing application and via www.gophuget.com according to the order re-issued on Friday.
SOURCE: Phuket News
Keep in contact with The Thaiger by following our Facebook page.
Never miss out on future posts by following The Thaiger.