Thailand News Today, February 28, 2020. Daily TV news update.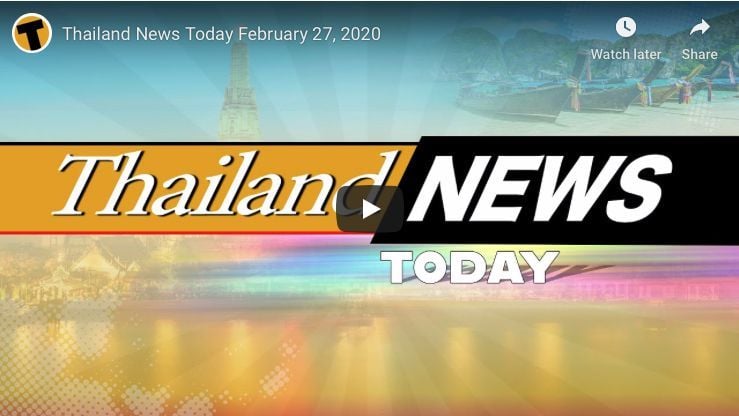 Shots fired in Nontha Buri mall
There was another gunman alert in a Bangkok mall yesterday afternoon….
Police rushed to the Central Plaza mall in Nontha Buri province, just northwest of Bangkok after reports of gunshots inside the mall around 4:20 yesterday afternoon.
There were no reports of death or injuries. A suspect was arrested and the mall is open again today.
PM says military to downsize, halve number of generals
PM Prayut Chan-ocha has announced that the Defence Ministry plans to downsize all three branches of the armed forces
He says he wants the armed forced to become more modern and efficient, and will cut the number of generals in half within eight years.
Speaking in parliament the PM also said it's necessary to strengthen the armed forces through procuring modern armaments, including submarines, to put them on a par with neighbouring countries.
Legend Siam, major Pattaya tourist attraction, closes its doors
The impact of coronavirus is reaching beyond just airlines and hotels and now having a far-reaching effect on other parts of the Thai tourist economy, Reuben Tuck reports
(Reuben VO)
Rogue policeman turned burglar recaptured in Chiang Mai
A former policeman who escaped a Chiang Mai hospital after being arrested for burglary has been re-arrested.
The ex-cop was assaulted by homeowners after he attempted to rob a home last weekend, which led to rescue workers taking him to hospital. He subsequently escaped , but was found hiding in a guesthouse in the city this morning.
Police say the accused burglar is now back in custody and awaiting trial.
PM "concerned" about campus rallies
Thai PM Prayut Chan-o-cha is expressing "concern" over growing support for student rallies at universities and now high schools.
Students, as well as high school-aged children, have been protesting the recent dissolution of the popular Future Forward party, and the possibility of confrontation and unrest.
The PM says he "understands the good intent of the students," but that he is "concerned that they might be misled by one-sided information and might be used as a tool as part of political agenda."
Prayut noted he didn't want a repeat of the "coloured political divide and eventual political unrest," a reference to the violent "red-shirt" and "yellow-shirt" factions.
Smoke from plantation fires continues to choke central and northern Thailand
Bangkok's air has improved a bit today….
Smoke from fires, mostly deliberately lit, continue to choke sections of central and northern Thailand today. Light winds are not blowing away the smog and haze produced by the smoke, particularly in the north where Chiang Mai and Chiang Rai have readings today from 'unhealthy' too 'very unhealthy' – in a range from 170 up to 240 (particles of PM2.5 microns per cubic metre of air).
Chiang Mai's air quality is the 2nd worst in the world today
Keep in contact with The Thaiger by following our
Facebook page
.


Can't get enough Thaiger? Try Thaiger Radio @ 102.75FM with music, weather, traffic, news & local programming or view some Thailand Top 10s lists.

Read more headlines, reports & breaking news in Thailand. Or catch up on your Thailand news.

Thai army puts off military purchases until coronavirus outbreak passes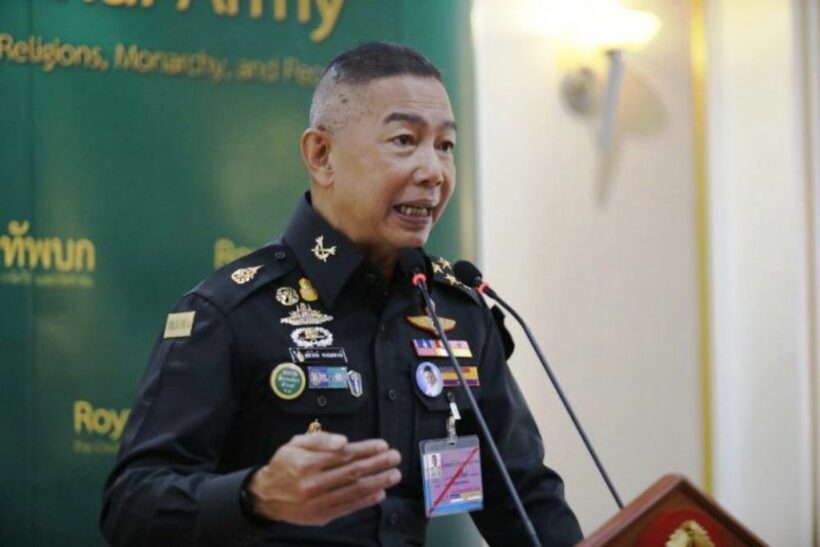 The Royal Thai Army says Thailand "needs to heal" after the Coronavirus pandemic is over in the country so plans to delay purchases of military equipment in the 2020 defence budget. They say the change is in order to prioritise national recovery efforts in the wake of the Covid-19 coronavirus outbreak.
A Defence Ministry spokesman says cuts to the 2020 budget for military hardware and projects are being considered. The Ministry says they're well aware of what needs to be prioritised for future situations.
"The military's mission is to protect and help the people, and support the government in solving national problems while maintaining the availability of troops and equipment to protect the nation."
A spokesperson says that any procurement project that is able to be delayed, without affecting foreign contracts, must be delayed.
"The Army is currently considering which projects will come under the 2020 budget, and will continue to discuss the projects in the 2021 budget."
The spokesperson clarified that some 2020 budget funds have already spent and military contracts under the budget may have binding contracts.
Speaking about the upcoming controversial purchase of Chinese made submarines under the 2021 budget, the spokesperson said that the Royal Thai Navy is considering the matter and "related legal consequences carefully", realising that budget "must be used to restore the nation and economy".
SOURCE: The Nation
Keep in contact with The Thaiger by following our
Facebook page
.
Thailand News Today – Thursday, April 9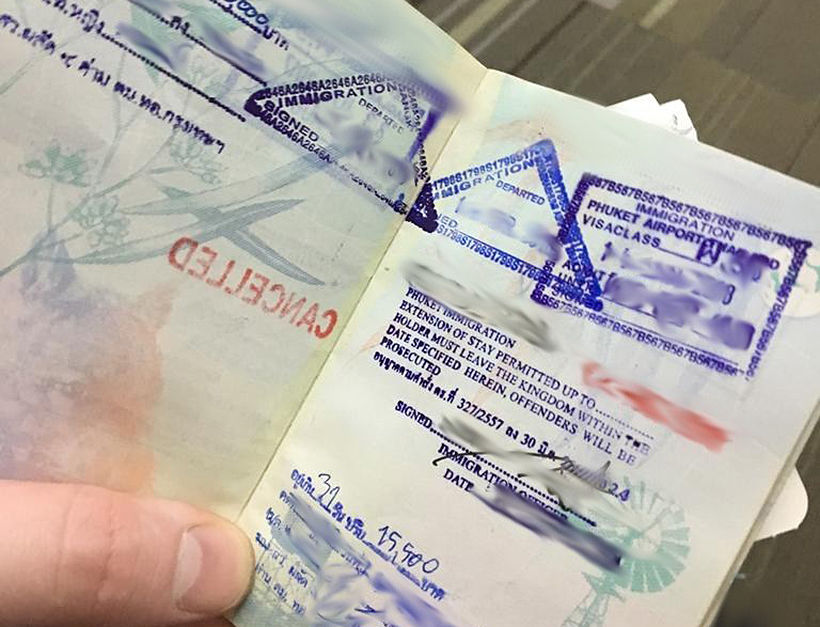 Chamber predicts 7 million Thai people to be jobless by June
7 million Thais could be on the unemployment queue by June in dire predictions from an industry chamber.
The Joint Standing Committee on Commerce, Industry and Banking have predicted that 7 million people will be joblessby June. 
The report says… "Low wage workers will be affected the most by the layoffs, an estimated of 4.2 million retail and shopping mall workers will lose their jobs, along with 1 million construction workers, 978,000 hotel workers, 250,000 restaurant workers, 200,000 spa and massage workers and 200,000 garment factory workers."
Thailand's labour market currently employs about 38 million workers.
Thailand confirms 54 new coronavirus cases, 2 new deaths 
54 new cases of the Covid-19 coronavirus in have been announced in Thailand today, less than half of yesterday's 111.
The new cases bring the total number of infections in the country to 2,423. Two additional deaths were reported as an 82 year old Thai man and a Frenchman aged 74. This brings the national death total to 32.
2,423 confirmed cases including…
• 1,242 in Bangkok
• 161 in Phuket
• 142 in Nonthaburi
• 103 in Samut Prakan
• 73 in Chon Buri
Visa amnesty for foreigners – but conditions apply
The visa amnesty has been announced, hopefully relieving some of the stress on stranded tourists and other foreigners that have ended up without flights or ways to get home.
The Immigration Bureau has announced that it is granting amnesty for all foreign nationals who have found themselves marooned in Thailand. The key points are…
• Visas that have expired from March 26 onwards will be automatically extended to April 30.
• Foreigners are no longer required to apply in person for an extension at an immigration office
• They will not be charged 500 baht per day for overstaying their visa
• Foreigners who are due to file their 90 day reports, between March 26 and April 30, are also temporarily exempted.
• Foreigners with border passes will be allowed to stay in Thailand for now but will be required to leave Thailand within 7 days once the borders are opened again.
Stranded Burmese permitted to return home
Stranded Burmese people at Chiang Rai's Mae Sai border crossing in Northern Thailand have been allowed to return home to Myanmar.
The Burmese people, stuck in Thailand since borders were closed have been held in quarantine at a temple in Mae Sai. Myanmar officials allowed them to cross the border after being declared free from Covid-19 infection.
A fleet of 23 trucks transported the nearly 200 Burmese from the temple to the Friendship Bridge at Mae Sai. They'll be quarantined in Myanmar for another 14 days.
Burmese pair arrested at border for smuggling 16.5 million baht
But the traffic hasn't all been one way up in the north. Police have arrested two Burmese nationals for trying to smuggle 16.5 million baht in cash into Thailand. The 29 and 24 year olds were arrested following a tip-off.
Police found 16,500 1,000-baht banknotes in two black plastic bags during a routine check.
Police say the pair claimed they were going to deposit the cash at a Kasikorn bank in Mae Sot but they were unable to produce any evidence of bank books or a bank account.
Keep in contact with The Thaiger by following our
Facebook page
.
90 day ban on transporting horses to control AHS virus outbreak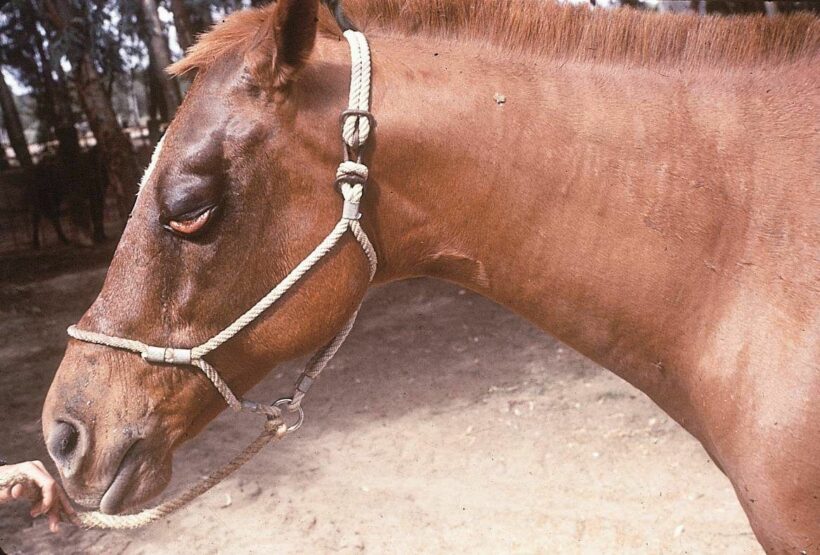 Thailand has issued an order banning the movement of all horses nationwide in an effort to stop the spread of African Horse Sickness , which has already killed more than 200 horses in the kingdom. The Ministry of Agriculture announced the order yesterday, effective for 90 days.
The disease has already killed nearly 200 horses in the country.
A spokesman for the the ministry says the AHS deaths have been reported in 4 provinces including Nakhon Ratchasima, Prachuap Khiri Khan, Chon Buri and Phetchaburi since the outbreak began on March 26.
The ministry's Livestock Department and the National Park, Wildlife and Plant Conservation Department told reporters that they're still investigating the source of the virus.
Horse farm owners are calling on livestock officials to trace the origin of AHS and list it on the Animal Disease Act to pave the way for strict enforcement of animal health regulations. Some farm owners have told the department they suspect zebras imported from Africa are the most likely cause
Many farms have also reportedly threatened a lawsuit against the livestock department for failing to prevent the disease. Officials say they are in the midst of consulting experts for the use of a vaccine to prevent the disease.
SOURCE: Khaosod English | xinhuanet.com
Keep in contact with The Thaiger by following our
Facebook page
.