Thailand News: Petty officer killed and 3 troops seriously wounded in IED attack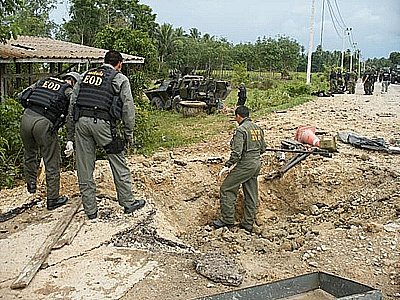 PHUKET MEDIA WATCH
– Thailand news selected by Gazette editors for Phuket's international community
Rebels hit Tak Bai in lead-up to anniversary
Phuket Gazette / The Nation

PHUKET: Just days before the eighth anniversary of Narathiwat's Tak Bai massacre, the province erupted in violence over the weekend, with attacks continuing yesterday after five simultaneous incidents in the Tak Bai district on Saturday. The violence claimed the lives of an insurgent and a soldier.
An attack yesterday in Bacho district claimed the life of Petty Officer First Class Issarawut Palasak, who was driving an armoured personnel vehicle to help four comrades injured in an earlier attack.
Issarawut and three other troopers were on their way to the scene of an attack in tambon Bareh Tai in Tak Bai district when their vehicle was struck by remotely detonated explosives buried in the road. The impact forced the vehicle off the road, killing Issarawut instantly. The three other soldiers in the vehicle were seriously wounded.
Thursday marks the eighth anniversary of the Tak Bai massacre when, under the Thaksin government, hundreds of people arrested during a protest against the detention of six local men were handcuffed and thrown into trucks bound for an Army camp in nearby Pattani province. When the trucks arrived at the camp, 85 of the detainees were found to have died of suffocation during the journey.
On Saturday, Tak Bai district was rocked with five simultaneous attacks in which an insurgent was killed and five people were wounded, including a police officer and a 9-year-old girl.
In one of the attacks, the Tak Bai police station came under fire, leaving Pol Senior Sgt-Major Thoranin Ponpasuk, a Marine Police officer, with injuries to his left leg. The station and boats moored at its pier were riddled with bullets.
The insurgents also triggered explosives at a convenience store, a karaoke parlour and a hotel restaurant.
As of yesterday, police had not been able to identify a man believed to be an insurgent killed during the attack on the police station. Police said the man was a resident of Sungai Kolok district in Narathiwat.
Meanwhile, police impounded an Isuzu pickup truck left on the Sungai Kolok-Tak Bai Road after being alerted by local villagers. On the back seat of the vehicle, police found home-made explosives in a 50kg gas cylinder. A bomb squad spent about half an hour defusing the device.
An initial police investigation found that the vehicle was stolen from Rusoh district on October 8. Police said they would run a check on fingerprints found in the vehicle to identify those involved.
Yesterday, Deputy Prime Minister General Yutthasak Sasiprapha said during a visit to Surat Thani province that he would this week visit the deep South to give moral support to authorities and villagers.
— Phuket Gazette Editors
Keep in contact with The Thaiger by following our
Facebook page
.
Her Royal Highness Princess Sirindhorn hospitalised for infection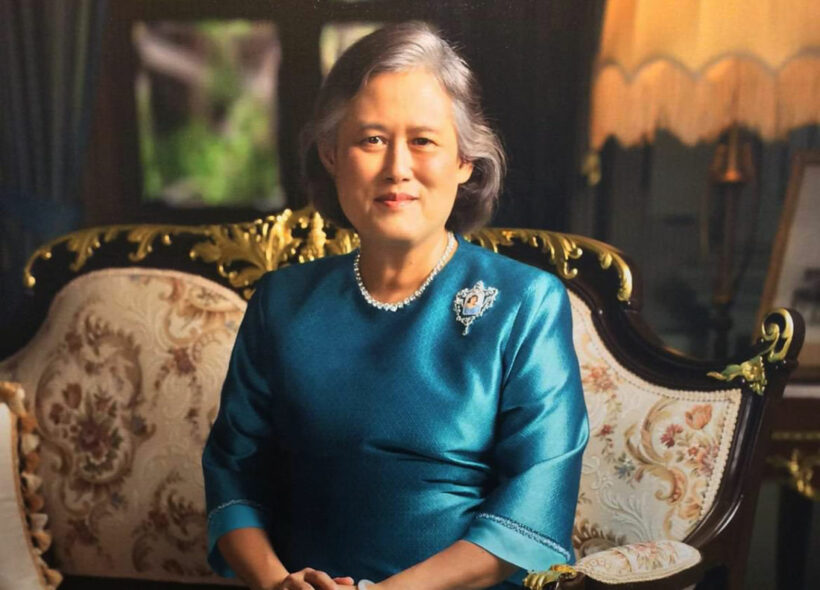 The Bureau of the Royal Household confirms that Her Royal Highness Princess Maha Chakri Sirindhorn is being treated for an infection and inflammation of the digestive tract at King Chulalongkorn Memorial Hospital in Bangkok.
The Palace has reported that the princess was admitted yesterday on the recommendation of a medical team caring for her. She had been suffering with stomach pains and a fever.
The hospital has diagnosed an infection and inflammation of the large intestine, and is now being treated with antibiotics.
Her Royal Highness has been advised to remain in hospital for the duration of her treatment and postpone any official engagements.
SOURCE: Bangkok Post | Thai PBS World
Keep in contact with The Thaiger by following our
Facebook page
.
Convicted human traffickers ignore 99% of court orders in Thailand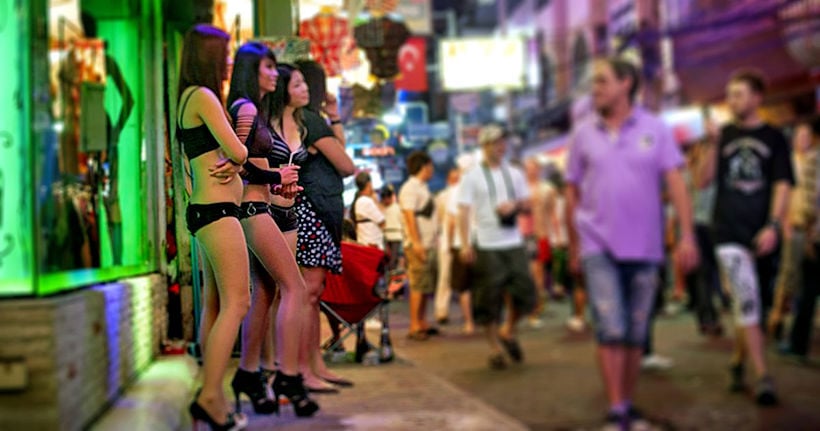 Human traffickers in Thailand have ignored court orders to pay compensation to victims in more than the 99% of convicted cases in recent years. The flouting of the court orders is fuelling fears that many survivors could be victimised again.
Thai courts have ordered traffickers to pay their victims more than $4.3 million for damages caused in about 1,335 cases since 2014, but the compensation was paid in only five cases, excluding cases settled out of court, according to Reuters.
While Thailand has rescued a record-breaking 1,000+ trafficking victims this year along, activists are concerned that the failure to pay compensation leaves them in fresh danger. A spokesman for the Human Rights and Development Foundation says… "It's an important issue that is unfortunately being neglected."
The Human Rights and Development Foundation provides free legal aid to migrant workers and trafficking victims.
The Thai government is considering amending its 1999 anti-money laundering laws to allow offenders' assets to be seized to compensate victims. Seized assets are currently state property but it's unclear when this will be reviewed by the cabinet.
"This money will enable victims to start a new life and prevent them from being re-trafficked. However the government's role in assisting victims in pursuing the claims is still not clear."
Thailand is home to about 610,000 modern 'slaves', according to the Global Slavery Index published by the rights group Walk Free Foundation. This means that about one in 113 of its 69 million people is enslaved – forced or blackmailed into working against their will, often with little or no pay.
Trafficking victims are automatically compensated through a government fund which provides living and rehabilitation expenses and lost wages. But the Human Rights and Development Foundation says these sums are insufficient for victims to rebuild their lives.
While Thai law allows victims to claim compensation from convicted traffickers, offenders have refused to pay in more than 1,000 cases.
The US called on Thailand in June to increase compensation to victims in its annual Trafficking in Persons report. They ranked Thailand as a Tier 2 country, meaning it is making significant efforts to combat the crime.
SOURCE: Reuters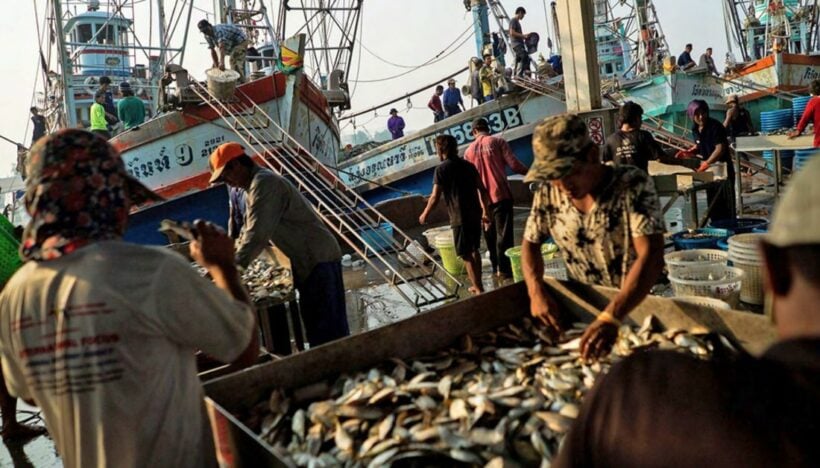 Keep in contact with The Thaiger by following our
Facebook page
.
Twin TAT campaigns will boost domestic travel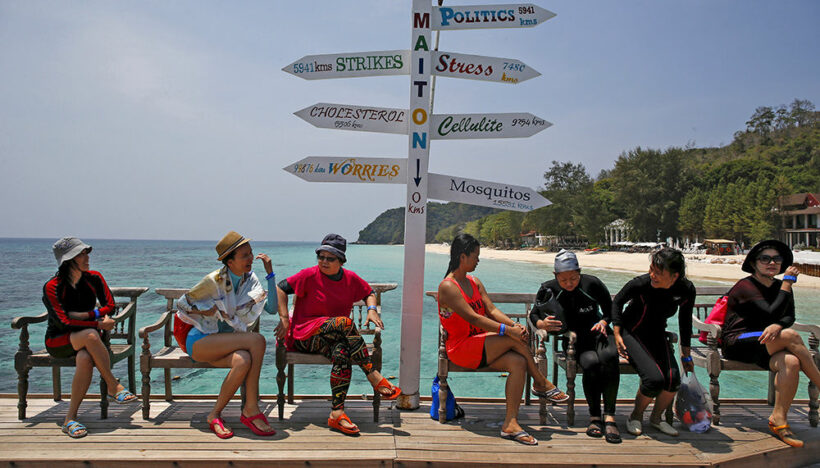 In November the Tourism Authority of Thailand plans two campaigns – "Visit Thailand with 100 Baht" and "Shocking Price Weekday Travel", – aimed to generate 400 million baht in local tourism revenue before the end of the year.
The TAT's executive director of product promotion said "Shocking Price Weekday Travel" would encourage upper and middle-class Thai tourists to travel more on weekdays, enjoying discounts of up to 80% on high-end tourism products, including five-star hotels, airlines, spas, yachting, Michelin-star restaurants and other privileges from online travel agents. The TAT says at least 4,000 tourism operators and members of tourism associations have registered to take part in the scheme.
A second campaign, "Visit Thailand with 100 Baht", will feature 40,000 tourism products priced at just 100 baht, offering 10,000 products per day on November 11-12 and December 11-12. You'll need to be 18 or older and have e-banking and a mobile phone number to join the campaign via the TAT's website, and can shop for only one tourism product outside their hometown.
Registration will run from 6am until midnight or whenever the 10,000 products for that day run out, the TAT said. The campaign will offer air and bus tickets, hotels, food and drink, tour packages and attractions.
The TAT's governor said 116 million baht will be used for the two additional programs, above the government's 1,000 baht cash giveaway Chim-Shop-Chai (Taste-Shop-Spend) scheme, and a 15% cash rebate for spending on tourism products. He expects the new campaigns should add about 400 million baht in tourism revenue and increase the number of Thai tourists travelling domestically by 10-20% .
"The new campaigns, are expected to raise domestic tourism revenue to 1.12 trillion baht this year."
SOURCE: Bangkok Post
Keep in contact with The Thaiger by following our
Facebook page
.