Thailand
Thailand Business: Central Plaza has a good time; Mellow Digital; Moevenpick to expand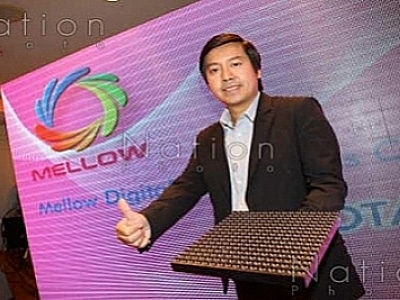 PHUKET MEDIA WATCH
– Thailand news compiled by Gazette editors for Phuket's international community
Central Plaza Hotel enjoys good H1, eyes record growth
Phuket Gazette / The Nation
PHUKET: Central Plaza Hotel, the operator of Centara Hotels & Resorts and quick-service restaurants such as KFC and Mister Donut, is optimistic about its financial performance in the current second half, based on its performance in the first six months.
For the peak tourist season in the final quarter of the year, bookings have so far been high. The economic crisis in Europe has not had any impact on the business, according to Suthikiati Chirathivat, chairman of the board.
He said business performance this year would be better than last year and expected its growth would set a new record.
In the first half of this year, net profit soared 64.4 per cent to 729.3 million baht compared with the same period in 2011. Total consolidated revenue rose 29.1 per cent year on year to B7.26bn.
The increases came from sustained growth in operating results of its food and hotel businesses, especially Centara Grand and Bangkok Convention Center at Central World, Centara Grand at Central Ladprao, and Centara Grand Beach Resort Phuket. Its average occupancy rate rose 5.6 percentage points to 70 per cent from the same period last year.
In the second quarter alone, it posted a 285.4 per cent year-on-year increase in net profit to B163.8mn. Its total consolidated revenues rose 34.6 per cent to 3.54 billion baht. Of the total, B1.38bn came from the hotel business and B2.16bn from the food business, representing a revenue-contribution ratio of 39:61.
During the period, its average occupancy rate posted a year-on-year increase of 6.7 percentage points to 64.8 per cent.
Beyond KFC, its food-service chain includes Auntie Anne's, Chabuton, Pepper Lunch and Ootoya.
Mellow Digital makes Thailand product innovation and testing center
Phuket Gazette / The Nation
PHUKET: Mellow Digital Innovations, the country's first integrated LED (light-emitting diode) company, is making Thailand its product innovation and testing center.
Mellow Digital's manufacturing and distribution base is located in China.
The company, which expects its domestic sales to reach 200 million baht this year out of a market worth some B300mn, hopes to expand into 50 overseas markets next year.
It also plans to invest next year with a view to cashing in on the single market under the ASEAN Economic Community (AEC) from 2015.
The company is in the business of manufacturing and selling huge digital LED display screens known as "intelligent screens" for stadia and concert-hall use both at home and abroad, managing director Sukrit Apinatapu said yesterday.
"We are the first Thai company undertaking an integrated business under the concept of 'total LED' with an emphasis on LED technology management, which means product development to fulfill customers' needs, including counseling and after-sales service. Our business is divided into two segments: sale and rent.
Our main customers will be private enterprises such as Hello Bangkok, M Star, Future Park Rangsit, Buriram FC United, GMM Media and BEC Tero, and government bodies such as Srinakharinwirot University," he said.
Large-scale LED-screen use started to become popular in Thailand two years ago, when nearly all the products sold were imported from China.
With continuous expansion prospects, Mellow Digital's growth rate has been impressive, with 3,000 square meters of screen sales over two years, he added.
Given the good feedback it received, the company then turned to upstream business, from rental to manufacturing, with a B100mn investment on 5,000 square meters in the Chinese city of Shenzhen under the name SZMellow LED.
The Chinese operation is its manufacturing base and worldwide distribution center, including for business in Thailand. Sukrit said the company had chosen Shenzhen as its production base as it is a leading center for LED-screen innovation.
The factory meets the German International Standard TUV NORD / ISO 9001:2008, the ROHS environmental standard and CE standards, he added.
As to Mellow Digital's business plan, Sukrit said: "Since we own the factory, we can make products that meet customers' requirements and we use a no-stock-raw-material supply strategy in our production to prevent obsolescence, as the IT only has a shelf life of six to seven months. This is our competitive edge.
"Meanwhile, the company will use Thailand as its innovation center for product testing and development for all Thai and overseas customers. The [domestic] sales target this year [for LED screens] is about B200mn, out of a market of B300mn."
The company will also form business alliances by appointing at least one dealer in each province and holding business opportunity seminars. It expects to have dealers in all regions by the end of the year, with operations already in place in Chiang Mai in the North, Udon Thani and Si Sa Ket in the Northeast, Chon Buri and Trat in the East and Phuket in the South.
"For the overseas market, we export to the UK, Italy, Brazil, the US, the United Arab Emirates, Mexico, Indonesia, Lebanon and India. In order to build up market knowledge, we recently participated in the 'Shanghai International LED Industrial Technology Expo & Forum'. We have targeted our [overseas] sales this year at B1bn out of a B100bn overall market. Next year, we plan to expand our business into another 50 countries around the world," he said.
"In order to reach our target, we have an investment plan of about Bt100 million for product and human-resources development in order to get ready for all AEC challenges in 2015," Sukrit said.
Moevenpick to expand number of Thai properties
Phuket Gazette / The Nation
PHUKET: Moevenpick Hotels & Resorts is looking to add more properties to its growing Thai portfolio. The Swiss company already has two hotels in Phuket and one in Chiang Mai, with others in Bangkok, Samui and Pattaya scheduled to open next year.
"We are looking at even more locations in Thailand. Six hotel developments will open in the next two or three years, but even seven or eight is quite conceivable," Markus Mueller, vice president for sales and marketing in Asia, said yesterday.
"Much of the investment is targeted in Asia, particularly through property clusters in Thailand, the Philippines and Vietnam," he said.
The hotel group expects to have 100 properties open worldwide by the end of 2015.
"In Thailand, we already have two properties open in Phuket, with another hotel conversion in Chiang Mai. A city hotel in Bangkok close to the Victory Monument, a resort project on Samui and the major White Sand Beach development in Pattaya are all scheduled to open next year," he said.
With the Moevenpick Hotels & Resorts' regional office also situated in Bangkok, the investments reflect the brand's strong commitment to Asia, and to Thailand in particular, he added.
The White Sand Beach property in Pattaya, scheduled to open in the final quarter of next year, will comprise a 264-room hotel, the Spinnaker Residences condominium with 194 units, and a pool-villa development with 34 units, all operated under the Moevenpick brand.
T
— Phuket Gazette Editors