Thai school lunch program must be investigated – PM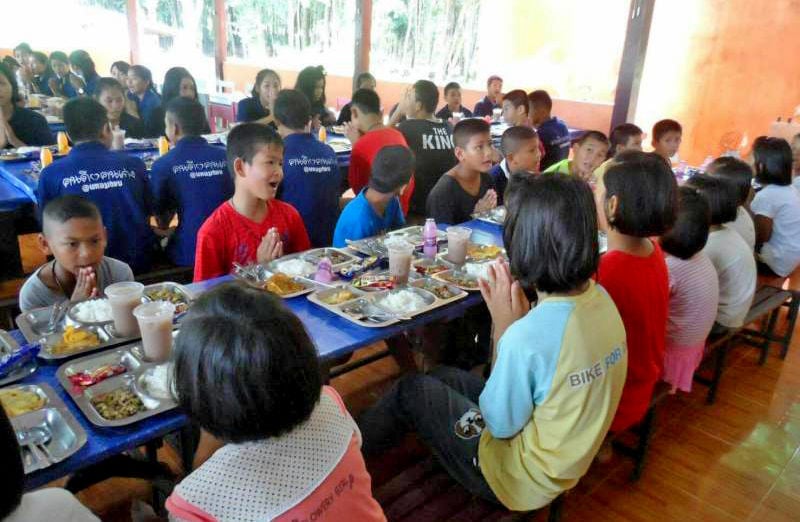 The Thai PM has ordered the Education and Interior minister to fully investigate the free lunch program for kindergarten and primary school children after allegations of corruption have re-surfaced at some schools.
Deputy government spokesman Lt-Gen Werachon Sukondhapatipak says that the PM has received a report from the National Anti-Corruption Commission about alleged corruption concerning the program in the northeastern province of Nakhon Ratchasima. He said the PM places importance on the quality of the food provided to school children because he regards the students as the future of the country.
As an example of the corruption, Lt-Gen Werachon said some schools are providing free lunches for all the students, despite the fact that free lunch is meant only for kindergarten and primary students.
Thai PBS report that in some cases the school management spent only part of the school lunch budget and could not explain where the rest of the money had gone.
Read just one of The Thaiger stories about Thai school lunches HERE.
Widespread corruption in the student free lunch program was exposed last year, leading to an investigation by the NACC and a cleanup of the malpractice. Alleged corruption re-emerged recently at some schools in the southern province of Nakhon Si Thammarat, with video clips showing meatless and vegetable pieces in soup being posted on social media.
One director of a municipal school in Nakhon Si Thammarat, Ms. Amporn Dankongrak, was abruptly transferred after she posted a text message, complaining of low quality lunches at the school, on her Facebook page.
It was reported that a 37 million baht fund has been allocated for the free lunch programs at 10 municipal schools in Nakhon Si Thammarat for this fiscal year. Each school is empowered to call bids from private caterers to provide the free lunches for its students.
Thai school lunches are often in the news for all the wrong reasons.
ORIGINAL SOURCE: Thai PBS
Residential projects launched in June up, but sale 15% lower than May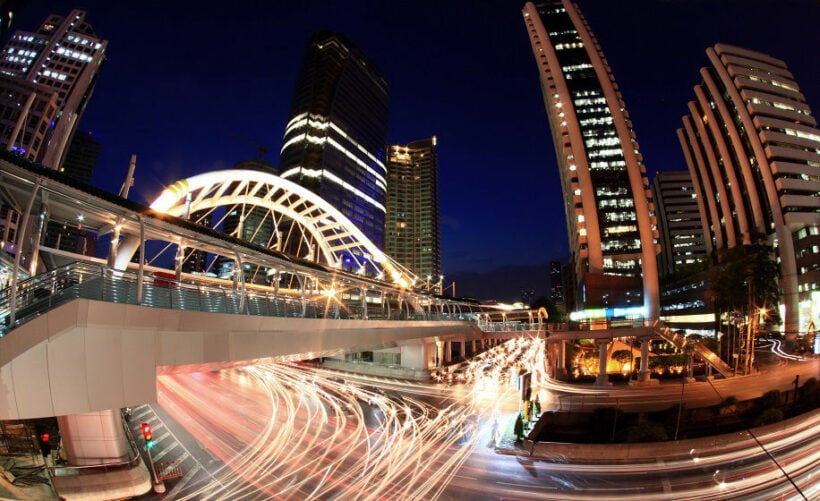 As many as 47 new residential projects were launched in Bangkok and its suburbs last month (June), 16 more than in May. This from the Agency for Real-Estate Affairs.
The projects combine 13,943 units worth a total of 57.25 billion baht, with per-unit prices averaging at 4.1 million baht, the survey added.
The sale of new projects launched in June was 15% less than in May, when 20% of the newly launched projects were sold, on average.
The firms that launched projects in June include Pruksa Real Estate, Chewathai, Lalin Property, Property Perfect, Supalai, AP (Thailand), Areeya Property, Sansiri, and Eastern Star Real Estate.
SOURCE: The Nation
"Probably the best pork spare ribs in the world" – Naughty Nuri's Patong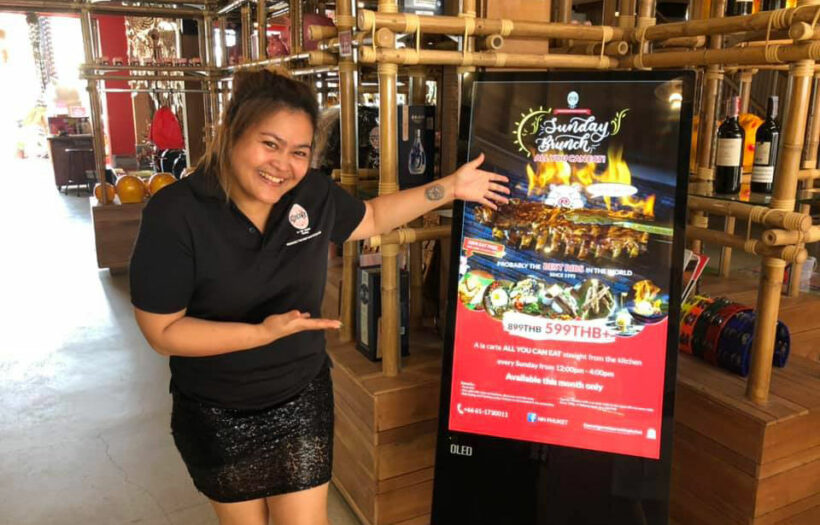 Naughty Nuri's Phuket, also known as Naughty Nuri's In The Forest in Patong, was the first restaurant from the iconic Indonesian chain to open its doors in Thailand. The indoor/outdoor venue can easily accommodate more than 500 diners in an alfresco setting.
Their signature dish is the BBQ Spare Ribs – "probably the best spare ribs in the world" – which was created in 1995 when Brian Aldinger and his wife, nicknamed 'Nuri', opened their first restaurant in Ubud, Bali. The rest is history, and since then more than 10 locations have opened around in South-East Asia.
The meat on the BBQ Spare Ribs simply falls off the bone and the sweet and spicy BBQ sauce provides a nice kick to the palate. Other dishes of interest are the traditional Nasi Goreng and the Satay Lilit, a Balinese-version of the tender satay style of cooking.
Naughty Nuri's Phuket also offers great cocktails, and the team members know for sure how to provide a great atmosphere, with the regular dance off and a cool band to accompany your meal. The venue offers regular happy hours and a fantastic Sunday brunch, with all-you-can-eat options for four hours (with a special price until the end of July).
Parking can be found in front of the restaurant, but is limited, so it is advised to arrive early. A kids-friendly dining area is also available, with small tables perfect for children.
Read the rest of the article at phuketify.com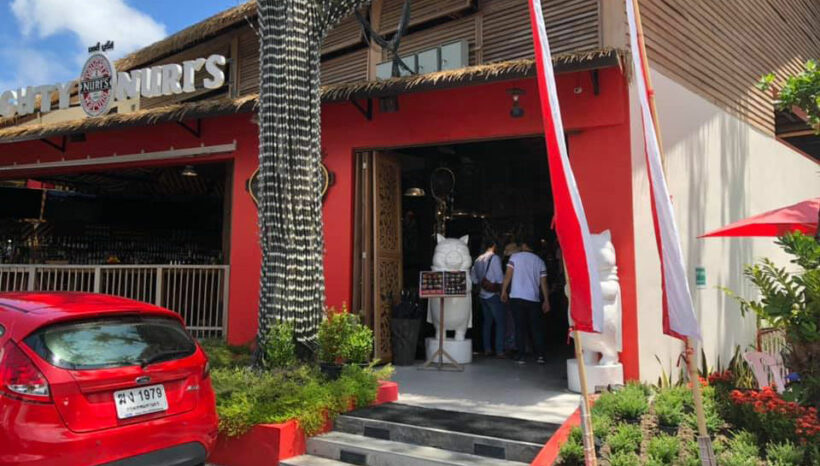 Co-working spaces in Bangkok are re-shaping small to medium business office options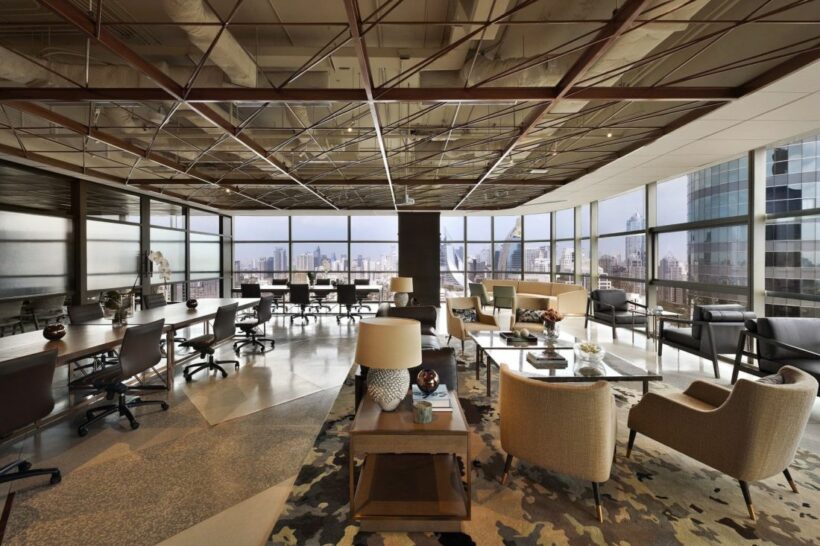 PHOTO: The Great Room
Co-working spaces are opening up around Bangkok and providing a more flexible framework for businesses to grow. Advances in technology, a more mobile workforce, and unpredictable economic growth are reshaping the business environment.
In the Bangkok office market, a traditional three-year lease with options to renew and the tenant fitting out the space remains the typical way of leasing office premises for most occupiers. CBRE reports that multinational firms, with offices in different countries, are increasingly looking for flexible lease terms as real estate costs continue to be one of their major concerns.
Companies are also looking at agile working where staff no longer have allocated desks and, in some cases, it is easier to get third parties to design, build, and operate this space rather than companies doing it themselves.
Some of the current pricing being offered by co-working space operators is very competitive and the cost combined with flexibility is making leasing from third parties more attractive than companies leasing space, fitting them out, and managing their own premises.
In Bangkok, co-working space has continued to be an emerging source of office demand and CBRE has leased over 44,000 sqm, accounting for around 25% of CBRE's total new office letting volume in the last 2 years, to co-working space operators.
International operators like JustCo, WeWork, Spaces, and The Great Room have opened multiple centres over the recent year and more are scheduled to open this year. The aim of these operators is to revolutionise the way occupiers source office accommodation. They want to provide office space as a service rather than a traditional lease.
CBRE believes that co-working space operators are not just targeting startups companies but also multinational firms especially those seeking to build more flexibility into their real estate portfolio. The use of co-working space can provide flexibility for companies to accommodate fluctuation in space requirements.
Accounting rules have changed and rent payable under leases must now go on the balance sheet, whereas it appears that sourcing office space as a service does not count as a lease and therefore need not be on the balance sheet.
This means occupiers do not need to commit to a traditional three-year lease term. Instead, they are paying their rental as a service fee on a per desk or membership basis rather than per square metre. Co-working space operators are also providing tailor-made solutions with companies enjoying exclusive use of the space and not sharing it with others, making this a viable alternative to a traditional lease for large local and multinational companies.
As millennials will become the largest generation within the workforce in the future, CBRE foresees that companies are forced to re-think their workplace quality to make it capable of encouraging collaboration and innovation as well as promoting employee wellbeing. More companies will transform their offices into agile workplaces either doing it themselves or relying on a coworking space operator to provide the solution.
SOURCE: CBRE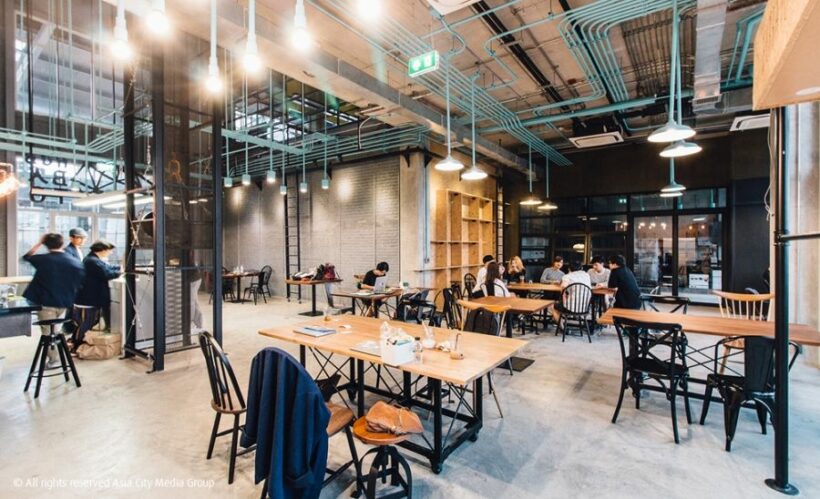 PHOTO: Soimilk