Chiang Mai teenager survives big bike collision but loses leg – VIDEO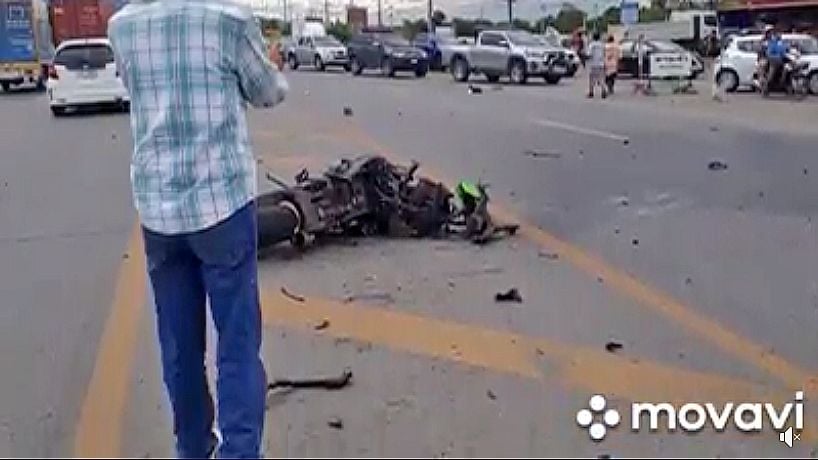 A 13 year old Chiang Mai teenager is lucky to escape with his life after a high-speed crash in front of the Sri Arun Market in the San Kampaeng district of Chiang Mai.
The person posting video of the incident estimated he was traveling at 150 kph when he hit another motorbike, before sliding into a car at high speed. He recorded the boy flashing past his car's dash cam just moments before he hit another motorbike. Two other people were injured in the incident.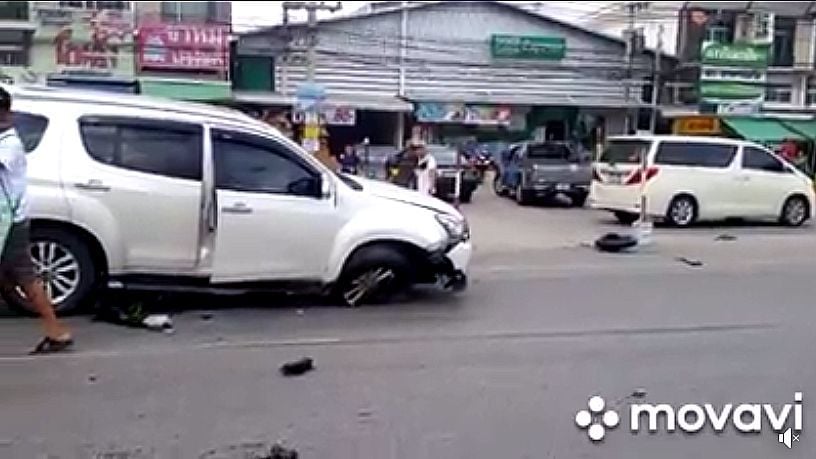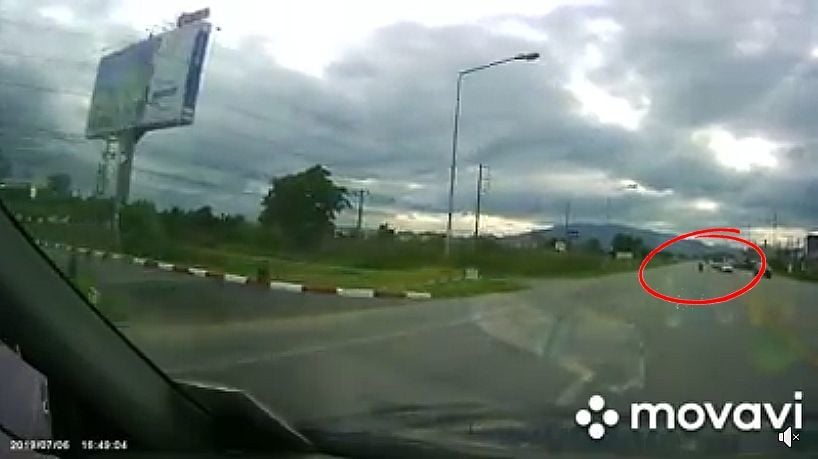 The teenager was riding a 1000cc Kawasaki big bike. He survived the crash but lost a leg in the incident and was rushed to hospital.
His sister went online to apologise to the other motorists and emergency responders for wasting their time attending to her brother. She said their family had sent him to get big bike training although he was too young to have a motorbike licence. He was active in local off-road racing.
The Thailand BigBike Society has blamed his family for allowing the teenager to ride the bigbike in the first place.
In Thailand you must be over 15 year of age to have a motorbike license. People must be over 18 to obtain a driving licence for a motorcycle with an engine over 110cc.
เปิดคลิป อุทาหรณ์เตือนใจ #เด็ก13ขับบิ๊กไบค์ขาขาดกระเด็น บิ๊กไบค์ zx10r 1000 cc.ชนกับรถ จยย.ฮอนด้าดรีม ก่อนลื่นไถลไปชนกับ รถยนต์อีกคัน เด็กผู้ชายอายุ 13 ปีคนขับบิ๊กไบค์บาดเจ็บสาหัส ความเร็วที่ขับขี่ไม่น่าจะต่ำกว่า 150 km/h

Posted by Bigbike Society Thailand on Sunday, July 7, 2019
Keep in contact with The Thaiger by following our
Facebook page
.
Never miss out on future posts by
following The Thaiger
.
Air Asia announces 2 new cross-country domestic routes into Hua Hin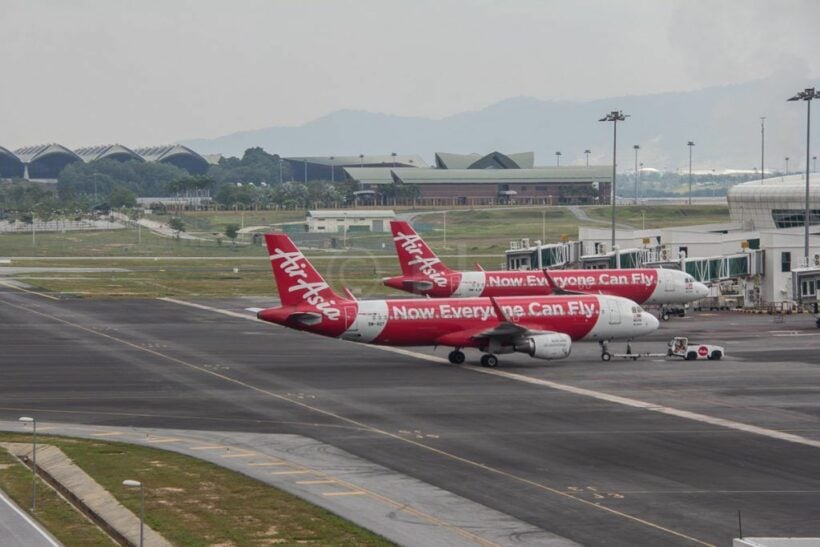 Two new air routes announced by local Thai AirAsia will be a boon to coastal town of Hua Hin… Chiang Mai – Hua Hin and Udon Thani – Hua Hin. The newly announced routes will allow getaways to the popular resort town on the new twice-weekly flights. The flights will be every Friday and Sunday. CEO of Thai AirAsia , Santisuk Klongchaiya, says that AirAsia is always seeking new opportunities to stimulate domestic tourism as well as offer convenient connections between the nation's regions. He noted Hua Hin is a "high potential" destination that has long been demanded. "We believe this […]
Chiang Mai-Chiang Rai highway closed by flooding again – VIDEO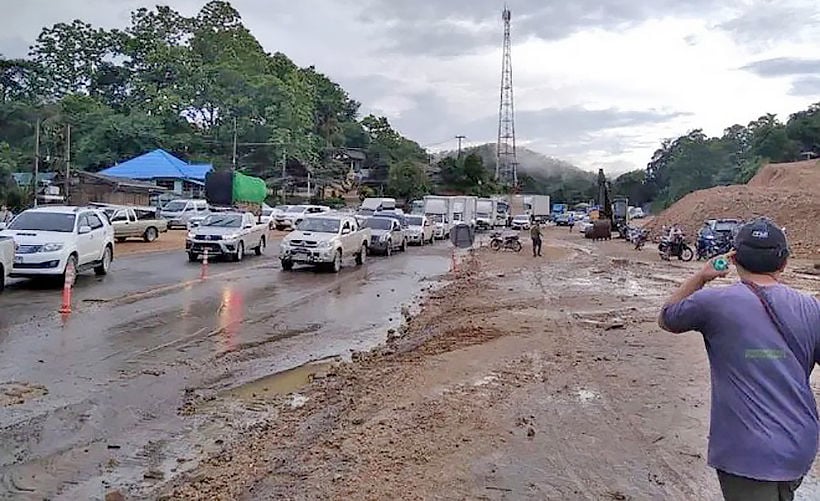 There seems no end in sight for the construction of the Chiang Mai-Chiang Rai highway as yet another night of severe rains caused massive flooding in the Doi Saket district. The bypass and the road were underwater, creating a traffic pandemonium. The police came to the scene and began suggesting alternative routes. As the waters subsided the road was opened again, but police urged motorists to drive carefully and stay alert to avoid accidents, as the road was covered with mud and "extremely slippery". Less than 2 weeks ago, torrential rains washed away sections of the road and a bridge under […]
50 dogs rescued from alleged Chiang Mai puppy farm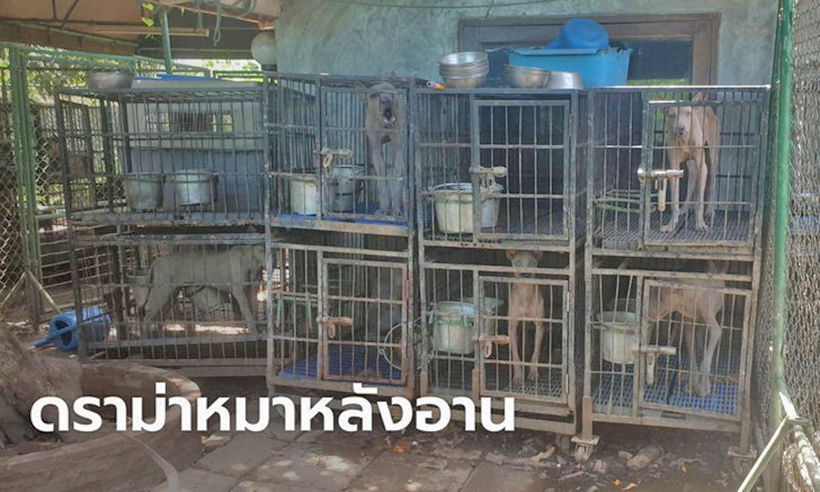 A raid on an alleged puppy farm owned by an American man in Chiang Mai has resulted in the rescue of some 50 Thai Ridgeback dogs. Non-profit organisation Watchdog Thailand says most of the dogs were found in terrible condition and many more had died from illness and starvation. The owner claimed the dogs were kept as pets and he was not breeding them for sale, but evidence indicated otherwise. Tiny cages were stacked on top of each other. The animals had no space to play or exercise. Their waste was everywhere, and some were still left where they had […]