Surat Thani school director transferred over pathetic school lunches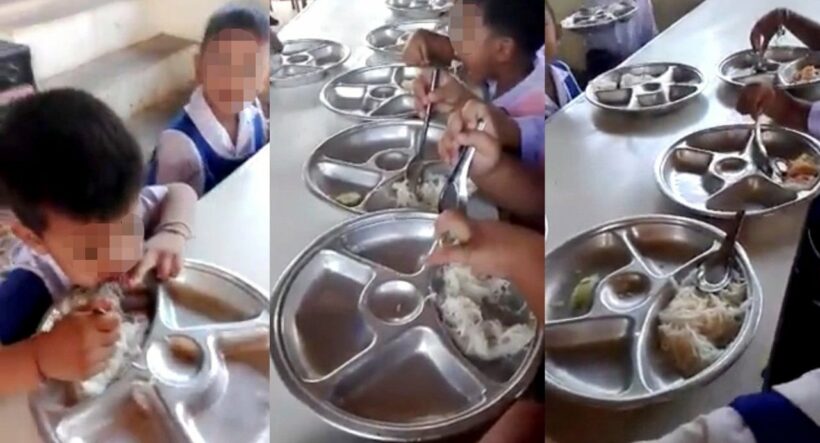 The Education Ministry is investigating the former director of the Ban Tha Mai School in Suran Thani province for alleged "grave disciplinary offences".
His alleged penny-pinching cuisine options drew the attention of authorities after someone posted a video clip on the internet showing students at the Ban Tha Mai School in the Tha Chana district eating noodles with just fish sauce for lunch.
Somchao Sittichen, who was transferred out of the school's top position on June 1, risks being sacked without pension benefits if found guilty.
31/พ.ค./61ขนมจีนกับน้ำปลา คือ อาหารกลางวันเด็ก ของโรงเรียนบ้านท่าใหม่ หมู่ที่17 ต.ประสงค์ อ.ท่าชนะ จ.สุราษฎร์ธานี(เด็กโตน้ำแกงหมูสับ)สำนักงานคณะกรรมการป้องกันและปราบปรามการทุจริตแห่งชาติ ภาค 8สำนักงานป้องกันและปราบปรามการทุจริตในภาครัฐ เขต 8 จ.สุราษฎร์ธานี

Posted by ชมรมstrong-จิตพอเพียงต้านทุจริต จังหวัดสุราษฎร์ธานี on Wednesday, May 30, 2018
The pathetic student meals suggested that something was amiss at the school. Under regulations, schools must provide at least rice with two side dishes plus a dessert or fruit.
Lt-General Kosol Prathumchart, an adviser to Education Minister Teerakiat Jareonsettasin, yesterday inspected the school alongside several senior education officials to dig deeper into the matter.
Some junior teachers wept as they told the inspection team of how Somchao forced them to sign their acceptance of various works for the school and documents using "creative accounting".
"You have no need to fear. Please tell us everything," Kosol said.
The inspecting team said the teachers' testimony would count in the investigation against Somchao.
Jakkarin Apisamai, deputy director of Surat Thani's Primary Educational Services Area 2 Office, said Somchao is now facing at least 10 wrongdoings.
"Five of them are offences of a serious nature," he said.
According to Jakkarin, corruption over lunchtime meals is just one of the serious allegations against Somchao. Others include substandard road construction for schools, channelling school funds to his own pocket, and having just six electricity poles erected for the school while in fact the school should have got eight poles.
Songwut Maliwan, deputy director of the Fund for School Lunch Office, said he had heard that because current teachers at the Ban Tha Mai School were much younger than Somchao, they did not argue with him.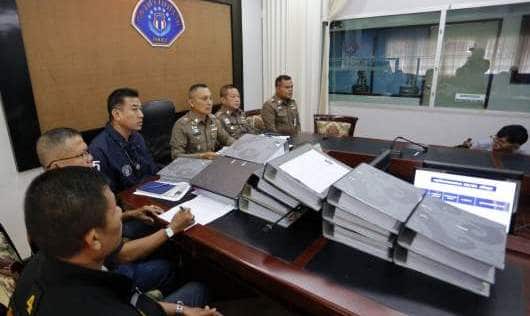 "Another factor that allowed Somchao to steal lunch money is the fact that the Education Ministry no longer conducts random checks on lunch quality," he said.
Meanwhile, parents yesterday officially called on the Udon Thani Primary Education Services Area 4 Office seeking the transfer of Ban That Prachanukul School director Kanlaya Phontura.
Kanlaya, who has helmed the school since 2015, is now accused of inefficiency and inappropriate behaviour.
"We have noticed that the school has now reduced the lunch budget by 25 per cent," said Prakai Luenkaew. "Food that is supposed to be for children is also shared with teachers."
Prakai, moreover, said from the time Kanlaya had headed the school, every student was required to pay 1 baht for drinking water.
"Only students in Anubarn 2 level do not have to pay because their teachers offer to pay for them," she said.
The Udon Thani Primary Education Services Area 1 Office has promised to investigate.
"We will set up a fact-finding committee within seven days," the office's deputy director Prasit Chaiwong said.
Keep in contact with The Thaiger by following our
Facebook page
.
Human hair trade exploits ASEAN women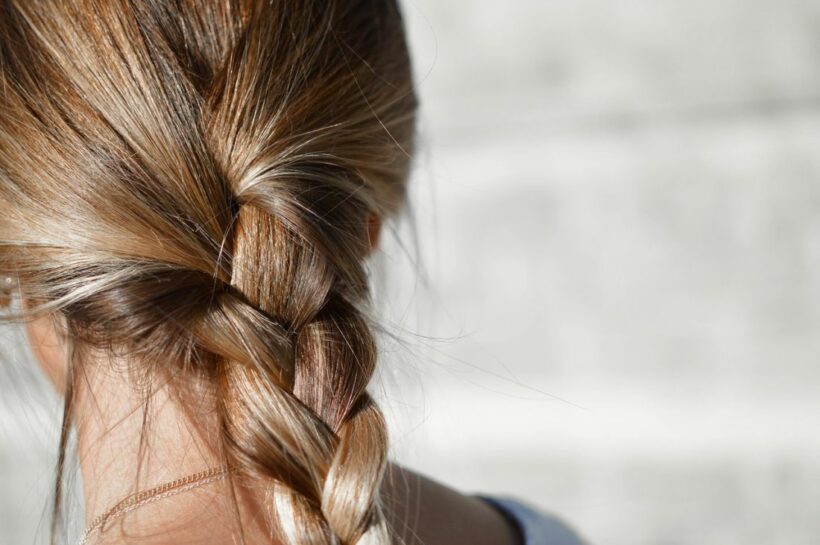 Hair extensions have become an essential part of the multi-billion-dollar hair industry, with estimated annual sales of 250 million to over 1 billion USD. Based on a 2018 Research and Markets report, the global hair, wigs and extension market is expected to surpass 10 billion USD by 2023.
Raw human hair has significant commercial value: it's a coveted commodity to be processed into hair extensions and wigs. According to a report by the Observatory of Economic Complexity (OEC), the global value for human hair exports in 2017 was 126 million USD. Asia exported 72.4 million USD, accounting for 58 percent of the global trade.
In India, the Tirupati Balaji temple earns 10 percent of its income through auctioning hair donated by devotees, raking in a profit of 25 million to 40 million USD annually.
There are three categories for collected hair: Remy, non-Remy and virgin hair. Remy is usually obtained from temple donations and is of the highest grade. Non-Remy hair is a lower grade, collected from individuals, and is typically broken or short. Virgin hairhas never been chemically treated.
In Southeast Asia, long hair is esteemed as a mark of beauty with deep religious and social meaning, especially in Buddhist countries. While most brands opt to acquire hair from India where it's donated for religious reasons, in Southeast Asia, traders target impoverished areas to buy hair from desperately poor people whose poverty makes them easy prey. Hair extensions in the US can cost 500 to 2000 USD, but the owner of the hair usually receives only a fraction of that. For example, Nguyen Thi Thuy of Vietnam says the highest she has ever been offered for her hair is 70,000 Vietnamese dong, or 3 USD. Pheng Sreyvy from Cambodia fared slightly better at 15 USD for her locks.
According to the Cambodian Human Rights and Development Association, women don't know how to bargain over the price of hair. "They decided to sell their hair because they are poor, and they don't know where to sell their hair for international market price," a spokeswoman said.
The high value of human hair has made hair-theft muggings a recurrent problem in some countries, and some companies have resorted to chemical processing or a mixture of human and goat hair.
Increased awareness of exploitation has prompted many companies to collect hair from more transparent and ethical sources. While the human hair trade has provided many communities with income and opportunities, practices that exploit and deprive women of opportunities continue.
SOURCE: theaseanpost.com
Keep in contact with The Thaiger by following our
Facebook page
.
Thailand's immigration police catch thousands of overstayers thanks to airport biometrics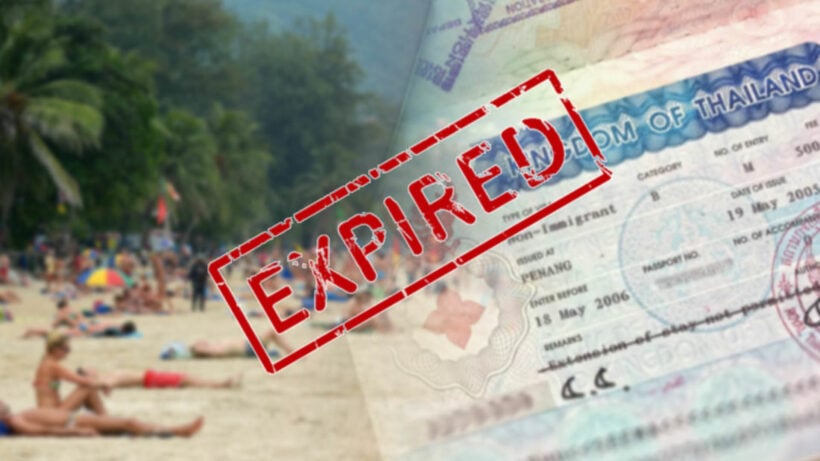 The chief of Thailand's immigration police says the biometrics system in place at sixteen airports across the country has so far netted 1,000 people who are blacklisted or on watch lists, 700 who have arrest warrants out for them, and 45,000 who have overstayed in the country.
The Nation reports that the system is also used to detect fake passports as it uses UV and infrared light to compare the information stored in a chip in the passport with facial features.
It's understood that in just three days, police were able to arrest 8,000 people for being in possession of fake passports, illegal immigration, overstaying their visas or criminals with arrest warrants out for their capture.
The notorious fake billionaire who married in a lavish ceremony costing over 3.5 million baht and then left his wife to pick up the tab, was recently arrested at Bangkok's Don Muang Airport after being caught by the biometrics system. See story HERE.
SOURCE: nationthailand.com
Keep in contact with The Thaiger by following our
Facebook page
.
Thai Airways announces cancellation of six routes to four ASEAN destinations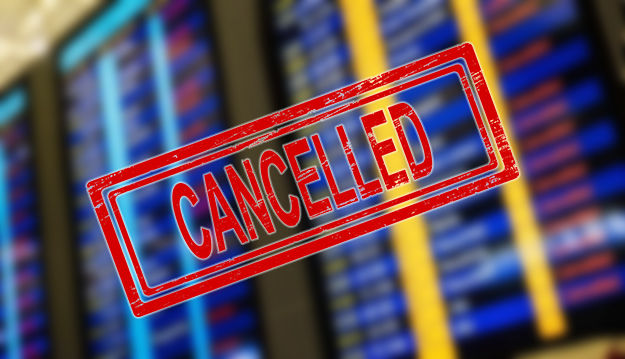 The President of Thai Airways International says the airline is set to cancel six flight routes to Laos, Vietnam, Cambodia, and Myanmar.
The Nation reports that Sumeth Damrongchaitham says the routes in question are all from Bangkok's Suvarnabhumi airport to Vientiane, Luang Prabang, Phnom Penh, Hanoi, Ho Chi Minh and Yangon.
"These routes are all covered by a small number of flights and have low customer capacity. Once the cancellation plan is finalised, THAI will assign Thai Smile Airways to cover these routes instead."
Sumeth cites increased competition as the reason behind the decision and the difficulties presented by rival airlines slashing prices to remain ahead of competitors.
"THAI needs to adjust our strategies too to preserve our reservation rate. We will focus on rolling out promotional campaigns until year end. However, next year's strategy remains to be seen. Our prices this year have been reduced to a record low and if this strategy doesn't work, we may take a different direction, such as seeking more partners for organisation tickets, increasing online channels, or giving privileges to frequent fliers."
SOURCE: nationthailand.com
Keep in contact with The Thaiger by following our
Facebook page
.