Thai preparedness limits Pabuk damage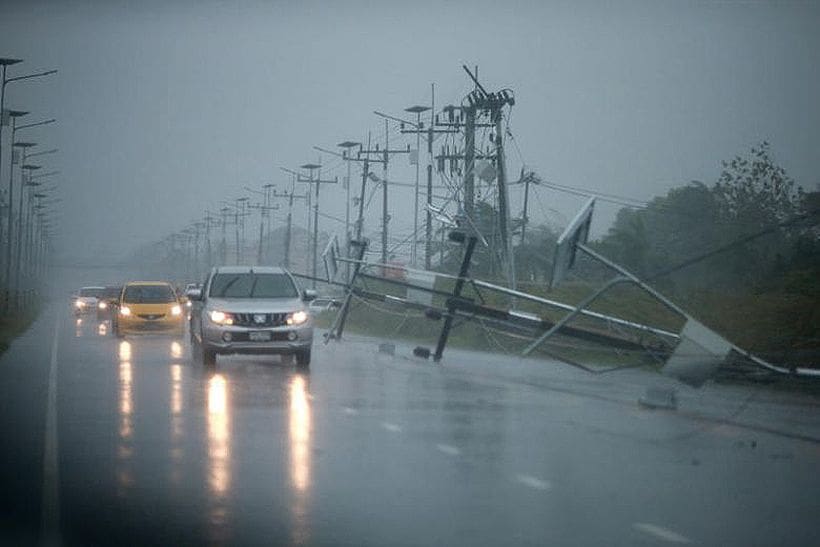 Just a week ago the tropical storm Pabuk was poised to make landfall on the southern Thailand Gulf coast after days of predictions, warnings and anticipation.
Now the entire event can be assessed in hindsight and lessons learned for next time.
Reliefweb.int has issued a compiled report on Pabuk.
"Early warning and early action helped ensure that tropical storm Pabuk, which struck the southern region of Thailand last week from January 3-5, passed with limited loss of life.
"The storm, however, caused high economic losses and considerable damage to critical infrastructure, including schools and hospitals."
Warnings for Pabuk were first issued on January 1, when Pabuk was still a tropical depression heading west across the South China Sea. By the time the storm made landfall, Thai authorities had evacuated about 30,000 people living in the coastal districts into shelters.
They also suspended flights and ferry services (on the Andaman Coast as well), raised red warning flags on the beaches to ban swimming, and advised fishermen to stay ashore.
According to Thailand's Disaster Prevention and Mitigation Department, Pabuk affected 212,784 people across 2,635 villages in 18 southern provinces. Seven people were reportedly killed, two of whom were volunteers who died during rescue missions.
The casualty figures could have been much higher if not for the government's preparedness and early actions. Ahead of the storm, many worried of a repeat of tropical storm Harriet, which killed around 900 people in 1962.
"Even though this storm was very powerful and comparable to tropical storm Harriet, a good weather forecast system, as well as an advance disaster warning and evacuation, ensured there were only a few casualties," said Seri Supharatid, Director of Rangsit University's Centre on Climate Change and Disaster.
After the storm passed, the most affected areas in southern Thailand continued to struggle with flooding, uprooted trees, downed electric poles, and flattened fruit plantations. Moreover, since the storm struck Thailand during its peak tourism season, it threatened the livelihoods of thousands who depend on income from tourism.
While there is no official estimate yet of the total cost of damage, the Thai Chamber of Commerce's Centre for Economic and Business Forecasting, estimates economic losses at around US$ 150 million.
This reinforces a trend seen elsewhere in the region, where improvements in early warning systems and disaster response have resulted in fewer deaths, but the economic cost of disasters continues to rise due to more people and economic activity being concentrated in in high-risk coastal areas.
According to the Bangkok Post, Pabuk damaged around 435 schools and up to 29 public hospitals.
SOURCE: reliefweb.int


Read more headlines, reports & breaking news in South Thailand. Or catch up on your Thailand news.
Four southern islands to be closed to tourists during monsoon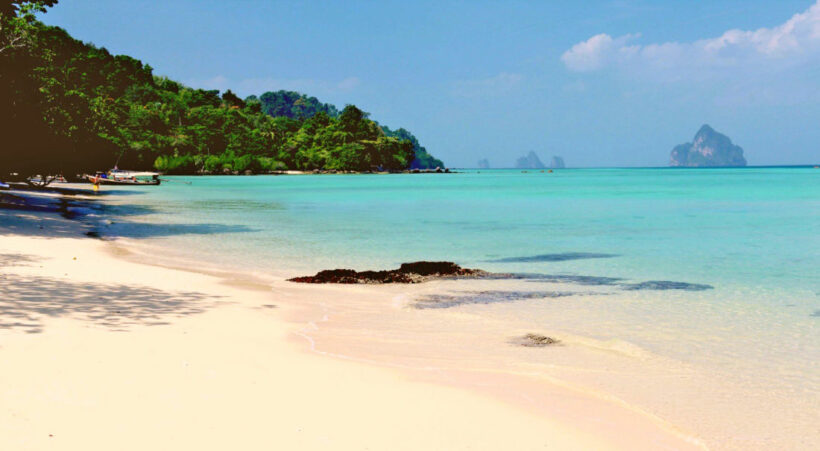 PHOTO: Koh Kradan
Four islands in the Haad Chao Mai National Park in Trang, southern Thailand, will be closed to tourists for four months starting June 1.
The chief of the Haad Chao Mai national park, Narong Kong-iad, says that access to the park will be denied to tourist from June 1 to September 30 for "the nature to rehabilitate itself".
He said there will be a strong southwest monsoon during the period, so it could be dangerous for tourists to go out to the sea. Four popular tourist destinations – Koh Mook, Koh Kradan, Koh Waen and Koh Chuek – will be closed to tourists during the four month break.
The closure of many Andaman Sea islands is now an annual precaution to protect tourists during the monsoon. Surin Islands were closed last week and the Similans will be closed too soon.
Maya Bay on Koh Phi Phi Ley has been closed for at least two years to allow rehabilitation of the tourist-trampled environment.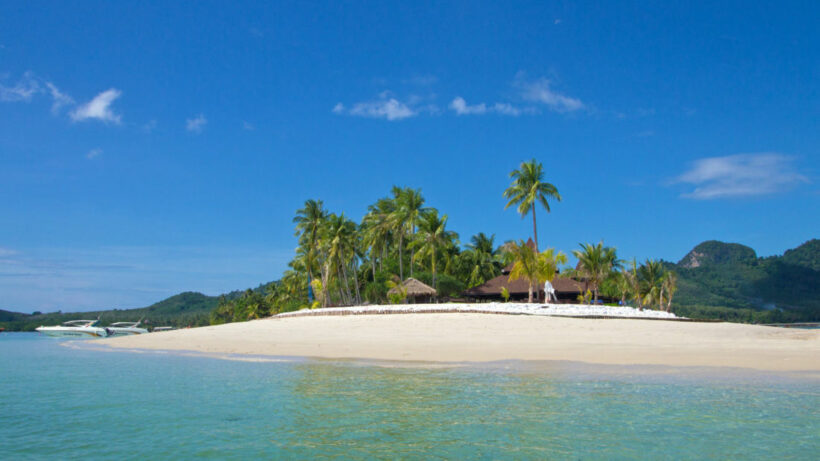 Koh Mook
Co-ordinated pipe bomb attacks in Yala injure five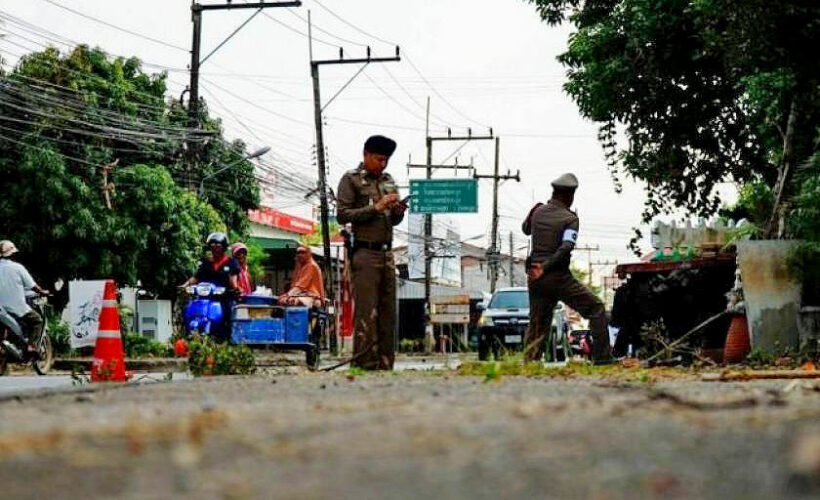 FILE PHOTO
Five Army troops and rangers have been injured after southern insurgents threw pipe bombs. Security officials say the incidents happened at three locations in Yala in what appears to be a co-ordinated incident.
The commander of Muang Yala police station, Pol Col Narawee Binwaearong, says two insurgents on a motorcycle rode to a security checkpoint on the Siroros Road in Muang district and the rider threw a pipe bomb at the checkpoint at about 8.15pm. The bomb lended next to the booth and causing minor damage to the road only.
Soon after, another pipe bomb was hurled at a security checkpoint on Sukyang Road, Yala, in front of a police residential building in the main town district. Two Army troops and two rangers received minor injuries from the second attack. The four suffered ringing ears and chest pain and were sent to Yala Hospital.
Then, about 8.30pm, insurgents accessed the compound of Ban Ba-ngoi Sinae School in Tambon Ba-ngoi Sinae in Yala's Yaha district. One threw a pipe bomb at the rangers' living quarters. That bomb exploded on the roof of the house. Shrapnel from the bomb injured a 43 year old ranger. He was also taken to the Yaha district hospital.
Mother blames rescuers for damage to her car after trying to get her daughter out of the locked SUV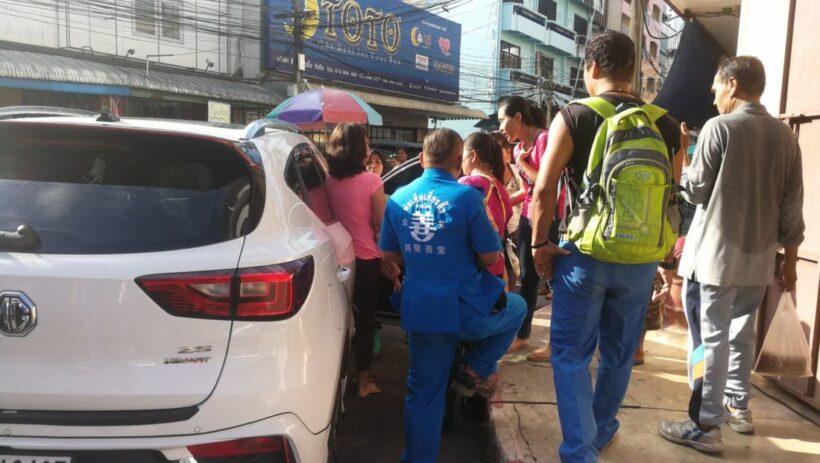 PHOTOS: Gimyong News
Locals who tried to help a one year old baby who has was locked inside an SUV are being blamed as the mother claims they have caused scratches and damage to her car.
Gimyong News is reporting that the incident happened at 7.30am today in Hat Yai Songkhla.
A one year old girl was stuck inside a SUV after the mother switched off the engine and left her sedan's remote electronic key inside. The SUV locked itself with the cild inside and the mother outside.
Rescue workers, police and locals were trying to help open the SUV to get the young girl out. They recommended the mother to break the SUV's glass but she refused their offer. It took about an hour before the car company arrived to unlock it. The girl was safe.
The mother said she was disappointed and blamed rescue efforts for some scratches on her SUV. She is demanding someone take responsibility of her damaged SUV.