Thai DLT to look at legalising GrabCar and GrabBike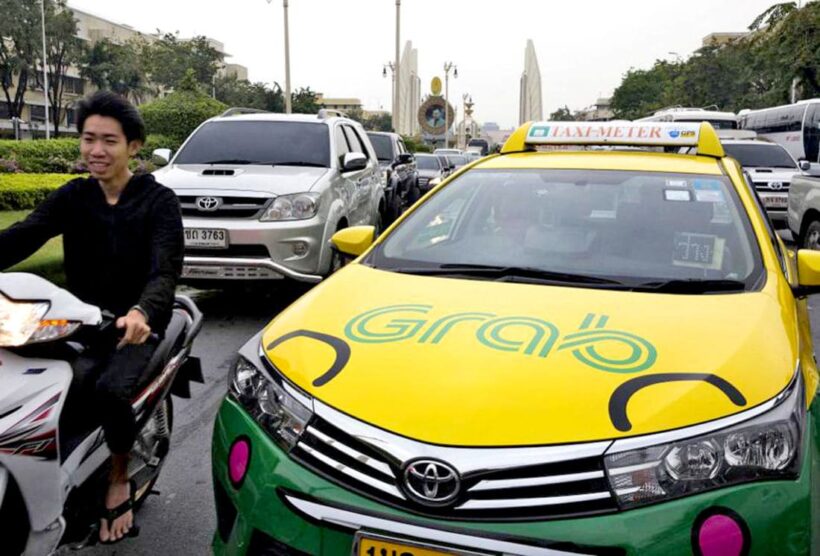 Thailand's Department of Land Transport is toying with the idea of officially legalising the Grab ride-hailing services using private cars and motorcycles through the Grab App.
The DLT say they are already aware of the issue but say amendments would be required to the Land Transport Act if it were to happen. Today they were unable to put a timescale on the necessary amendments if the new Cabinet were to instruct the changes.
Anutin Charnvirakul, leader of the Bhumajaithai Party, went to the last election with a party policy of legalising GrabCar and GrabBike. Saksayam Chidchob, secretary-general of Bhumajaithai, is poised to become the new transport minister as part of the pre-PM vote negotiations where ministerial portfolios were dangled as carrots to secure votes for Prayut Chan-o-cha before the parliamentary session where he was elected.
There has been massive push-back from the country's traditional taxis, tuk tuks and 'win' (motorbike taxis) who have held an almost gang-like monopoly over the services for decades. There has been protests and violence making headlines in the past year as the traditional services try and stave off the legalising of the new-technology services.
Read The Thaiger story HERE.
Grab services are already widely popular around Thailand but the law has been fairly opaque about the issue and enforcement has been perfunctory up to now.
The DLT have said they believe that overseas ride-hailing experiences may need to be studied and that other changes would need to be made eg. will Grab providers need to have a public driving license?
The DLTs 'Taxi OK' App, released to provide an App-booking experience for the current taxi services, has been a big failure.
Meanwhile, the Grab Car and Grab Bike services in Bangkok, for example, have provided users with a superior and reliable experience, usually less expensive than the traditional services. The Grab App shows the identity of the driver, previous votes from passengers, a map showing them coming to pick you up, time-to-arrival and a lot of other features.
Keep in contact with The Thaiger by following our
Facebook page
.
Never miss out on future posts by
following The Thaiger
.
Some Thai students decide to boycott their graduation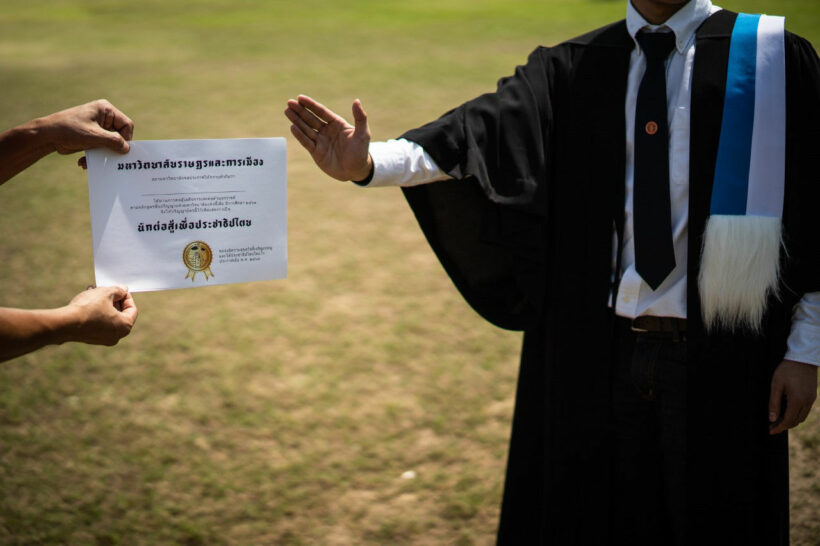 Their Majesties the King and Queen of Thailand will attend Thammasat University's graduation ceremonies tonight and tomorrow evening. But there's been a growing contingent of graduates who are boycotting the ceremony as a personal protest in relation to current rallies around Thailand about government and constitutional reform.
The night, the biggest night of a student's schooling, is a special event for many Thai students when a member of the Royal Family frequently attend the ceremonies to confer the degrees in a parade of passing students.
The protests, that started back in July by a core of university students, openly mentioning the reform of the Thai Monarchy for the first time, have now morphed into a common thread of discussion in social media. The role of the Thai Monarch, in the past a taboo topic for polite conversation in Thailand, is now being subjected to frequent media coverage and discussion.
Usually a night to remember for many students, it's not completely uncommon for graduating students to miss the commencement ceremony. The highly choreographed graduation ceremonies are voluntary although the chance to accept their certificate from a member of the Royal Family, including the photo that would take pride of place in homes around Thailand, is usually not passed up.
Now a rump of students, not only at Thammasat, are taking the opportunity for a significant personal protest, and deciding to forgo the ceremonies and make their own symbolic statement about the current protest issues. In most cases the events involve an entire day of rehearsals, culminating in mere seconds as they receive their rolled-up certificate in a regimented, solemn and formal ceremony. There can also be quite a lot of costs involved with the hiring of graduation garments with strict dress codes surpassing the wardrobes of many of the young students.
One post itemised the costs including up to 500 baht for a new skirt, a 1,000 baht for hair and grooming, including a hair cut and dyeing their hair back to black if they'd decided to go 'colour' during their studies, and a pair of shoes for up to 1,000 baht. Then there's make-up fees, a photographer (some graduation photos can be 'event' in themselves), both adding another 6,000-10,000 baht to the costs.
Some protesters earlier this month announced on social media posts that they were missing their graduation describing it as a "superfluous and onerous event". Although plenty of graduates have missed the ceremonies in the past for various reasons, now they're posting about their boycott, complete with explanations calling for reforms for the role of Thailand's Head of State.
Some graduates have also taken to social media explaining why they will be attending the graduation ceremonies, in most cases saying they will attend for the benefit of their parents.
Keep in contact with The Thaiger by following our
Facebook page
.
Never miss out on future posts by
following The Thaiger
.
Court rejects bid to arrest activists who led march on German Embassy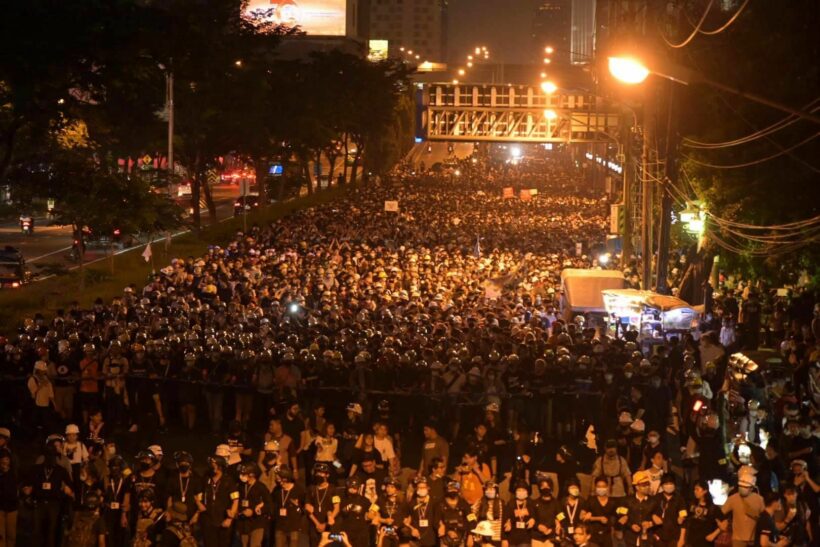 A bid to apprehend 5 anti-government activists, who led a march to the Germany Embassy on Monday from the Sam Yan intersection, has failed, after a court in Bangkok rejected a police application for arrest warrants. The Bangkok South Criminal Court has turned down an application from Pitak Suthikul, acting superintendent of Thungmahamek police in Bangkok.
Pitak had requested arrest warrants for Passarawalee Thanakijwibulpol, Korakot Sangyenpan, Chanin Wongsri, Cholathit Chotsawas, and Benja Apan, who would have faced charges of sedition and other offences, if taken into custody. However, the court told officials to instead issue a summons, given that the protesters are students who only gathered for a short time and are unlikely to flee.
On Monday, protesters marched to the German Embassy to submit a petition calling on the country's government to investigate whether Thailand's Head of State conducted official business while in Germany. The German government has responded to confirm there has been no violation of the country's ban on conducting foreign politics on German soil.
SOURCE: Nation Thailand
Keep in contact with The Thaiger by following our
Facebook page
.
Never miss out on future posts by
following The Thaiger
.
Tests show Samui woman did not contract virus at quarantine hotel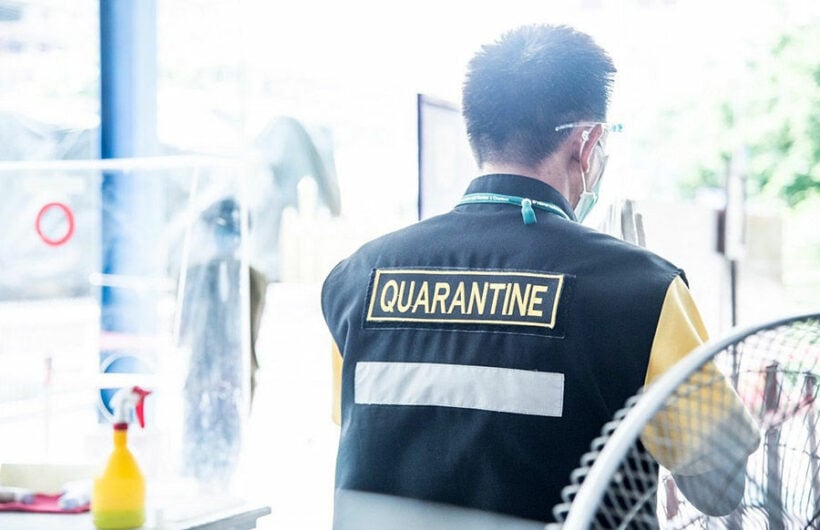 Tests carried out by the Disease Control Department show that the woman who tested positive for Covid-19 after being discharged from quarantine and travelling to Koh Samui, did not become infected at the quarantine facility. Dr Sopon Iamsirithaworn says the results do not match those of 2 other guests who tested positive at the hotel in Samut Prakan, just outside Bangkok.
Tests show that the woman, who has dual Thai/French citizenship, contracted the infection 17 days earlier. However, Sopon says that while officials are still unsure as to where she became infected, the existing guidelines for quarantine facilities need to be reviewed.
"Though we haven't found the source of her infection, we still have to revise our guidelines for alternative state quarantine sites and cut down the risk of spreading the virus."
A national quarantine policy, currently at draft stage, sets out strict safety and hygiene standards for all quarantine facilities to adhere to. The guidelines cover everything from screening for suspected cases, data collection and reporting, as well as the provision of services and overall management of the venues. Health officials are also proposing cutting quarantine to 10 days and using movement tracing for an additional 4 days after guests are discharged.
SOURCE: Nation Thailand
Keep in contact with The Thaiger by following our
Facebook page
.
Never miss out on future posts by
following The Thaiger
.