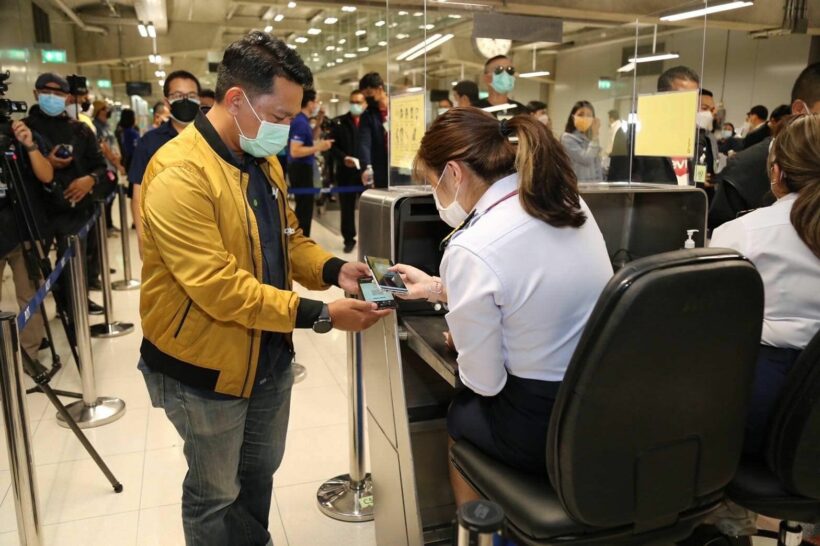 UPDATE: At the conclusion of a Cabinet meeting this morning, a spokesperson for the Thai PM noted that Prayut Chan-o-cha supports extending the current suspension of the Test & Go program. The PM also indicated support for a January 10 sunset date for currently approved Thailand Pass applications – those approved before December 21 and for those applications made before December 21 and were since approved.
In the December announcement the CCSA announced that they would suspend the Test & Go AND Sandbox programs (excepting Phuket) until at least January 4. In the current discussions about extending the suspensions there has not been any mention made of the future of the Phuket Sandbox.
It will be up to the CCSA to make a final announcement about any of these proposals before they can be treated as 'official' but, as PM Prayut heads up the CCSA, and has this morning indicated his support of extending the postponement, and the cut off date of January 10, it is likely to confirmed, in The Thaiger's opinion.
We provide this information in good faith and in the interests of the thousands of travellers who will be inconvenienced if further postponements relating to the Thailand Pass go ahead.
Here are the government's published 'hotlines' for individual enquiries about the Thailand Pass. We've had many people sending us messages expressing frustration about getting onto a real person to discuss their issues. We'd also advise anyone trying to get into Thailand at this time to try and contact their local Thai Embassy and keep track of their flights and any changes from their chosen airline.
ORIGINAL STORY: The Thai government may soon set a cutoff date for travellers entering under the Test & Go quarantine exemption scheme. The Public Health Ministry is proposing that the cutoff date be set to January 10.
The January 10 cutoff was previously discussed and nearly passed by the government last month. The Thai government even released a graphic with the January 10 date, saying that it would be the last day people could enter under the Test & Go scheme.
And for those approved to enter, with a Thailand Pass QR code, they will not be able to change their flight or their Thailand Pass, which is required to enter the country, or it will become invalid.
In response to the emergence of the Omicron variant in Thailand last month, registration closed for the Test & Go scheme, as well as the sandbox entry programmes, with the exception of the Phuket Sandbox. Those who have applied and been approved to enter under one of the two schemes can still do so.
For those who have not registered under the Thailand Pass, the Phuket Sandbox is now the only option for those who do not want to undergo a quarantine period.
___________________________________________________________________________________________________
If you are fully vaccinated, and looking to travel to Phuket, you may book a 7 Day Sandbox Hotel package.
___________________________________________________________________________________________________