Tail-rotor control failure linked to Vichai helicopter crash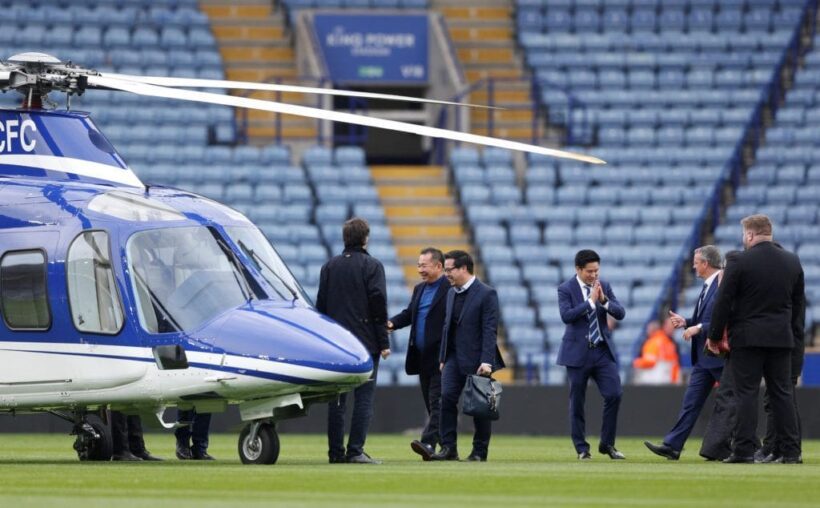 A British investigation centered on the helicopter of the late Thai billionaire Vichai Srivaddhanprabha, reports that his helicopter had spun and lost control only moments after clearing the stadium's roof.
The investigation found that the blue and white helicopter was used for most home matches as Vichai would always land and take off from the centre.
The report indicates that a castellated nut securing the control shaft to the helicopters tail rotor had became disconnected, rendering the pilot's control of the helicopter useless which caused the system to fail. The chopper had already completed four successful flights on October 27 before its last ill-fated attempt.
The shocking incident left Leicester in mourning, as Vichai had become a local legend, as it was during his ownership that the small football team took the English Premiership by storm securing their first and only championship.
Britain's Air Accident Investigation Branch (AAIB) is further probing and prioritising the cause of the disconnected pedals.
In Europe aviation safety authorities have found no other problem to date among all other helicopters of the same model, following their orders of mandatory checks.



Have something to say? Scroll down to leave a comment, or visit our Thaiger Thailand Q&A Forum to discuss people, events, to-do and more with the local community.

Read more headlines, reports & breaking news in Thailand. Or catch up on your Thailand news.
VIDEO: British pianist performs at Thai Elephant Sanctuary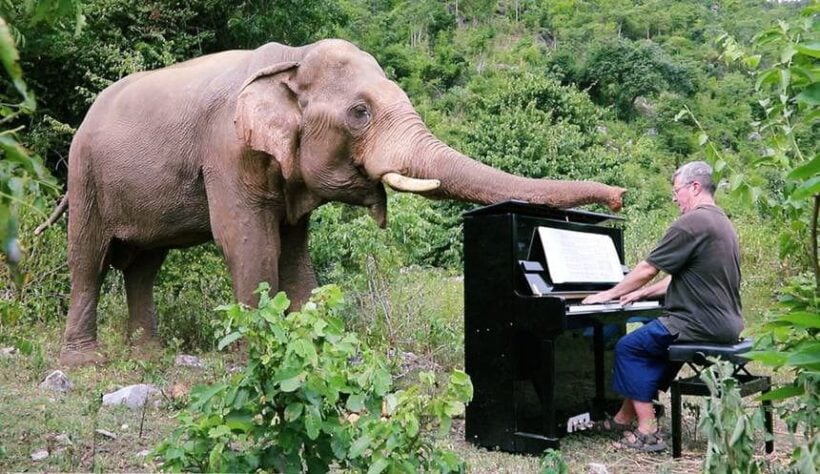 PHOTO: Tree Hugger
Paul Barton is a British classical pianist who seems to have made some new friends. At the Elephants World Retirement Sanctuary in Kanchanaburi province in Thailand, Barton has gotten himself a rather 'big' fanclub.
A frequent visitor to the sanctuary, the musician enjoys taking his piano out in front of a herd of elephants and serenades these mighty pachyderms. In the video below watch as Mr. Barton's music sweeps you away and the surreal image of his audience, trying to quietly eat at the same time, appreciating the finger work.
Having studied at London's Royal Academy of Arts, Barton hopes that these gentle creatures can find some solace in his renditions.
There has been much criticism on social media regarding the treatment of elephants in the tourist trade, with Thailand often being a topic of conversation. Many elephants who come to the sanctuary come from overworked backgrounds which sometimes leaves them disabled.
In this second video (below) watch as Barton plays for a very special elephant, Ampan, who is 80 years old and considered 10 years over the average elephant lifespan. Blind in one eye and barely being able to see with the other, its mesmerising to see a creature of such size have a appreciation for french classical composers.
SOURCE: EuroNews
Shilpa Shetty and Raj Kundra celebrate Shamita's birthday in Phuket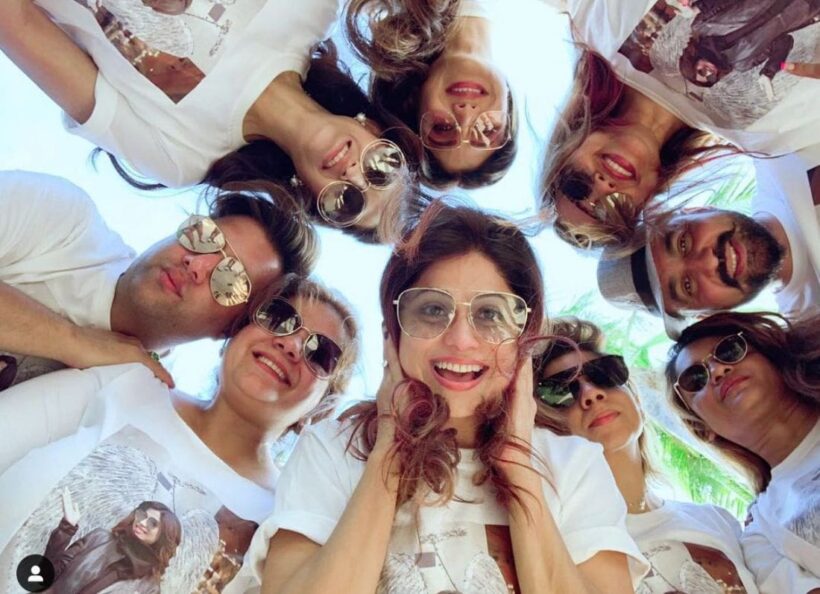 Actress Shamita Shetty travelled to Phuket as her birthday destination. Shamita turned 40 on February 2.
Shamita Shetty is one of Bollywood's most popular actresses and an interior designer, along with her famous sister Shipla.
Her sister Shilpa Shetty, brother-in-law Raj Kundra and friends Sarita Madhavan, Rohini Iyer and Akanksha Malhotra also accompanied her to Phuket.
Glimpses from Shamita's pre-birthday were shared by her on Instagram and also by other members from the birthday party.
"Bringing in Shamita Shetty's birthday this weekend in Phuket. Having an amazing time with this adorable bunch," Raj Kundra captioned his post.
Shamita Shetty made her Bollywood debut with Shah Rukh Khan and Amitabh Bachchan's 2000 film Mohabbatein, in which she was cast opposite Uday Chopra. Later, she followed it up with films like Fareb, Bewafaa, Zeher, Mohabbat Ho Gayi Hai Tumse and Cash. Shamita entered the TV industry with Bigg Boss 3 and was later seen in Jhalak Dikhhla Jaa.
Enterprising young Cambodian impresses with multi-lingual skills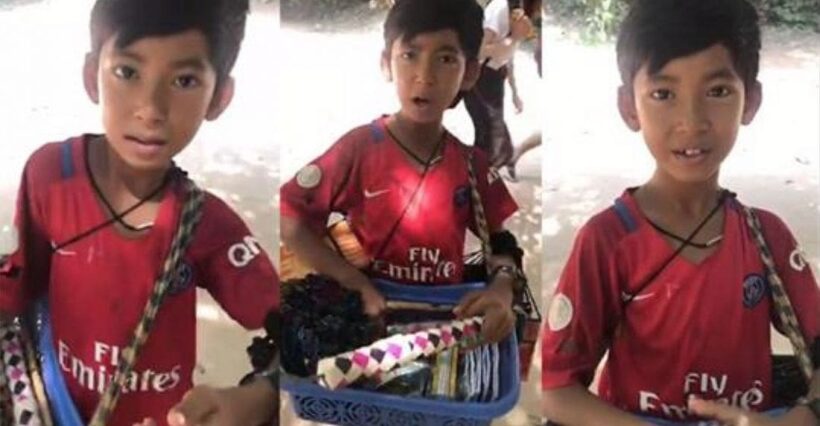 Young vendors become very resourceful at extracting money from tourists. All in the quest of making an honest living and bringing some money to their families.
But this enterprising young boy seems to have knowledge of at least seven languages, obviously representing the most popular languages spoken by the tourists he speaks to during his daily rounds.
Netizens are impressed by his talents but some are saying that the boy has to develop this skill in order to survive.
A translation follows some of the many languages he is able to use in his daily work. Let's hope he gets the opportunity to use his skills in a prosperous career in the future.
We'll take five of whatever you're selling!