Tail-rotor control failure linked to Vichai helicopter crash

A British investigation centered on the helicopter of the late Thai billionaire Vichai Srivaddhanprabha, reports that his helicopter had spun and lost control only moments after clearing the stadium's roof.
The investigation found that the blue and white helicopter was used for most home matches as Vichai would always land and take off from the centre.
The report indicates that a castellated nut securing the control shaft to the helicopters tail rotor had became disconnected, rendering the pilot's control of the helicopter useless which caused the system to fail. The chopper had already completed four successful flights on October 27 before its last ill-fated attempt.
The shocking incident left Leicester in mourning, as Vichai had become a local legend, as it was during his ownership that the small football team took the English Premiership by storm securing their first and only championship.
Britain's Air Accident Investigation Branch (AAIB) is further probing and prioritising the cause of the disconnected pedals.
In Europe aviation safety authorities have found no other problem to date among all other helicopters of the same model, following their orders of mandatory checks.



Have something to say? Scroll down to leave a comment, or visit our Thaiger Thailand Q&A Forum to discuss people, events, to-do and more with the local community.

Read more headlines, reports & breaking news in Thailand. Or catch up on your Thailand news.

Who is Miss Thailand, last weekend's runner-up in the Miss World competition?

PHOTOS: Sereechai Puttes/Time Out Bangkok
"Beauty is seen in action and how much you give to society. Beauty is what you do for other people and what you say to other people to make them feel better about themselves."
She was the runner up in this year's Miss World competition held at Santa, China last Saturday night. She was also crowned Miss Asia at the same event. But who is this young career beauty pageant entrant?Time Out Bangkok met Nicolene Pichapa Limsnukan before she headed off to Sanya for the title event. Read some of her pageant-winning answers… (NB. The term 'world peace' was never mentioned)
Why do we still need beauty pageants in the era of female empowerment?
Nicolene: I believe beauty pageants help society see how a woman can be empowering. One, beauty pageants are not just about beauty. A beauty pageant shows how a woman can be strong, how she can be smart, and how she can help other people and empower other women, so I think beauty pageants are platforms for people to see how empowering women are.
What is the difference between the beauty pageants in the past and now?
Nicolene: I believe that beauty pageants back then focused on the wrong thing. They focused on a woman's femininity and how womanly she is. They focused on her curves, and they didn't focus on their minds and what she has to say. Nowadays, we have shifted our focus because we now know that women have so much to offer. I feel that, in 2018, so many people see that woman have more to offer than just pretty hair and pretty teeth.
Read the rest of the interview with Nicolene Pichapa Limsnukan HERE.
Remembering King Bhumibol, the musician

In remembrance of the late King Bhumibol Adulyadej The Thaiger is proud to share one of His Majesty's many talents, his musical prowess.
A renown Jazz musician, he started at age ten with the clarinet and, due to his talent, learned to play the saxophone and trumpet as well.
Late in his life he jammed alongside some of the jazz greats from the 50's and 60s – Benny Goodman, Lionel Hampton, Stan Getz and Jack Teagarden.
King Bhumibol was also praised for his original compositions with included various genres, as well as traditional Thai music. He wrote, arranged and performed on many of his tracks.
Today, in memory of King Bhumibol's numerous musical talents, we share with you his first original recording from 1946 at the age of 18.
'Candlelight Blues' is a 24-bar blues song composed by King Bhumibol with lyrics by Assoc. Prof Sodsai Pantoomkomol.
Annissa Flynn – Pro women's World Flowboarding Champion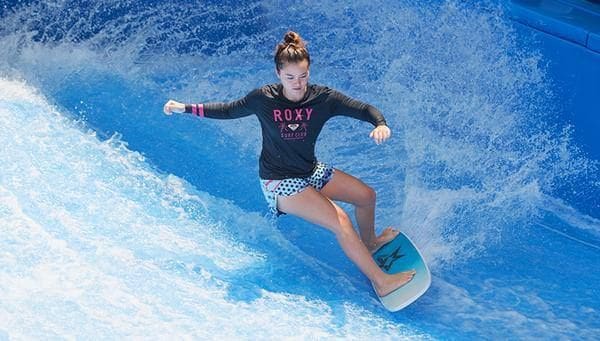 The Thaiger is very proud of local girl Anni Flynn on her defending of the World Flowboarding Championship, held recently in Punta Cana, Dominican Republic. We caught up with her at SurfHouse Phuket…