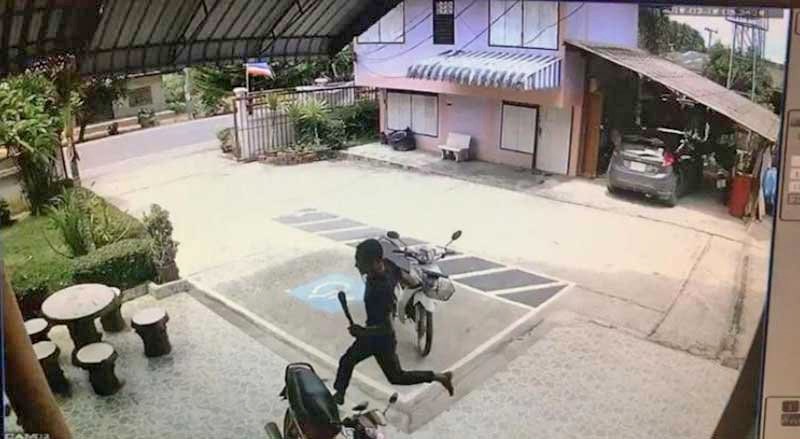 CCTV footage from Songkhla in southern Thailand shows an army recruit, on leave, in an apparent drug fueled rampage. 22 year old Jetsarin Siri was back home from Kanyaniwatana Camp in Narathiwat and was taking methamphetamine pills with his friend 26 year old Janthaya Chumchart when an argument allegedly broke out.
Thai Rath reports that the man drew a gun on his friend and shot him – the bullet ended up ricocheting from his elbow to his right temple and then the right eyebrow.
Relatives rushed him to the Ban Han hospital but Jetsarin followed them a motorcycle and then, armed with a knife, chased Janthaya around the hospital whilst Janthaya managed to hide. He has since been moved to another hospital for his own safety.
The recruit eventually returned home, just north of Hat Yai, where police arrived and, together with his mother, tried to calm him down.
The gun, along with more ammunition, was found dumped behind the house.
Jetsarin has been charged taking methamphetamine pills, weapons offences and attempted murder.
STORY: Thai Rath