Elvis's plane up for auction. It's now or never.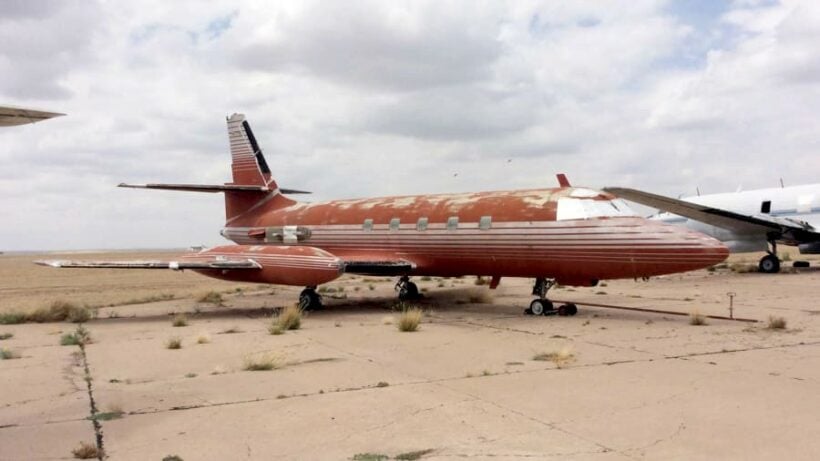 If you're in the mood for buying a bit of music, and aviation, history, it's now of never!
CNN reports that there's no engine, the cockpit's a mess and the red velvet seats are not fit for the once king of Rock 'n' Roll. Restoring this plane will require a heap of cash, a hunk of burning love, paint, an engineer with a lot of time and some spare parts from Lockheed.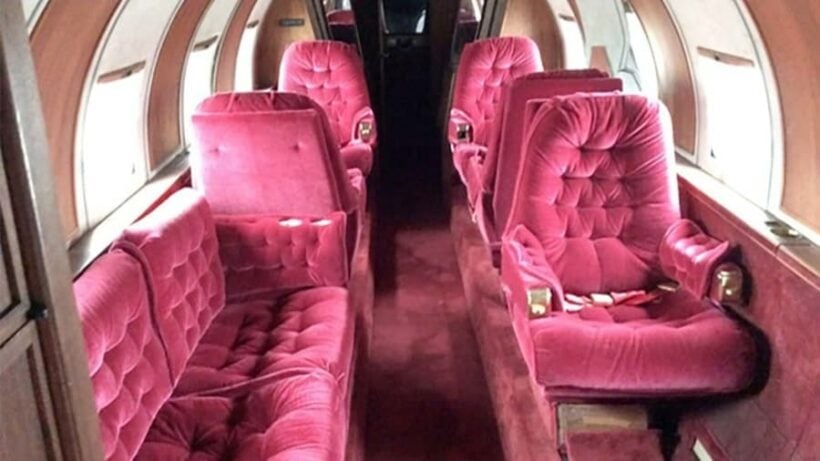 But here's a chance to own Elvis Presley's very own customised private jet. It's been sitting on a runway in New Mexico for 36 years. The 1962 Lockheed JetStar 1329 was owned by Elvis and his father, Vernon. It last came to auction in 2017, reaching a price of $430,000. But the new owner has had to return to sender – perhaps putting their hand at the last auction in a flurry of Elvis-love and before actually inspecting the rust bucket sitting in the desert.
"Custom private jet personally owned by Elvis Presley, the late American singer, complete with red velvet seats, gold plated accents, and red plush carpet. Elvis's Jet has been privately owned for more than 35 years, becoming a tourist attraction where it sat on a runway in Roswell, New Mexico in the US. The jet is the only one of the three planes belonging to Elvis Presley, which is still privately owned, while the other two are owned by the Graceland estate in Memphis, Tennessee.
All FAA documents & invoices showing previous ownership by Elvis Presley are included. Seller Comments: Year of manufacture is 1962. Missing items: Engines & cockpit components."

Online auction site IronPlanet is now accepting bids until July 27, 2018. So you've got a month to get your bids in – it's now or never.
Original story HERE.
Keep in contact with The Thaiger by following our
Facebook page
.


Find more SE Asian News courtesy of The Thaiger.

Broke? Find employment in Southeast Asia with JobCute Thailand. Rich? Invest in real estate across Asia with FazWaz Property Group. Even book medical procedures worldwide with MyMediTravel, all powered by DB Ventures.

Top 10 countries for investment in Covid era – World Trade Group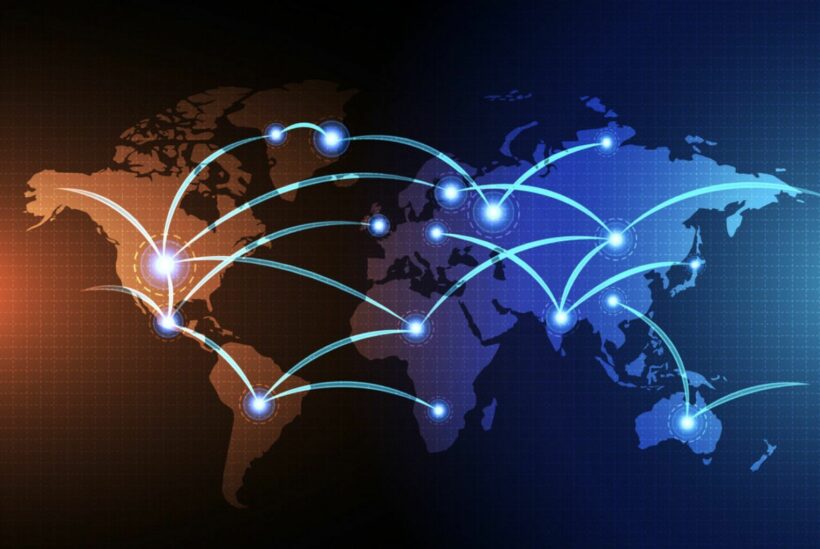 "Where to invest?". Where is the next 'good thing' as the world starts to look to opportunities and new business models? Looking around the world, and perusing stock markets, there continues to be some traditional businesses failing but others thriving during the Covid-19 era.
Investors look to countries with economical and political stability when choosing to invest money and unveil new businesses. Whilst global depression, drops in GDP, bankruptcy, and a realignment of trade and supply chains swirls around us, there will be emerging opportunities too. According to London Post, CEO World Magazine and the World Trade Group, some countries are very fortified to withstand an economic crash.
"They have a lot of internal growth drivers with minimal affiliation with global markets. They will be the least affected. The best countries to invest in 2020 are these fortified countries."
Their report lists four unique factors motivate an individual or a business entity to invest in a country. These are the country's natural resources, markets, efficiency, and strategic assets.
The London Post has used this information and parameters to compile The 2020 Best Countries to Invest In ranking based on a broad list of ten equally weighted attributes: corruption index, tax environment, economical stability, entrepreneurial freedom, innovativeness, skilled labor force and technological expertise, infrastructure, investor protection, red tape, and quality of life.
Somehow, and perhaps surprisingly to people who run businesses in Thailand, the Land of Smiles has scraped into the Number 2 position. 4 of the recommended Top 10 countries are in south east Asia.
1. Croatia
The country's growth is amazing because in 2019, it was ranked 25 positions lower in this list. The European country's stable economy, coupled with an entrepreneurial and innovative population, has made foreign investors very optimistic about the "progressive business environment". In the first quarter of 2019, Croatia had a whooping foreign direct investment of more than $389 million.
2. Thailand
Thailand occupies the second position on the 2020 Best Countries to Invest In ranking. The country has been able to capitalise on trade tension between the US and China. In the first nine months of 2019, the country received a 69% increase in the total value of Foreign Direct Investment applications, as compared to 2018. 65% of these applications were led by the automotive, electronics and electrical, and digital sectors. The growth of the Thai market and momentum indicators remain strong. Forbes listed the country as the 8th best-emerging market of 2020.
3. The United Kingdom
The UK is economically stable and has a skilled labour force and technological expertise. It is the sixth country attracting inflow of foreign direct investment. In the first 7 months of 2019, the US and Asian tech firms invested $3.7 billion in tech companies in the country, thus surpassing the $2.9 billion invested in the previous year.
"Despite Brexit, the UK remains the fifth largest economy in the world and has an industrialised and competitive market."
4. Indonesia
With about 650 listed equities and a market cap exceeding $500 billion, Indonesia boasts of one of the largest Asian stock markets. The report claims the Indonesian consumer market is largely undiscovered, hence its huge potentials.
"The robust economy and heavy investment in transportation and infrastructure make this country worthy of your investment. The only downside is that non-citizens are limited to only leasehold properties."
5. India
According to the UN, India was one of the top 10 countries with the highest inflow of foreign direct investment. India has been in the top 5 of the best countries to invest in since 2019.
"The Asian giant has invested so much in research and development and, and she is among the top countries having a comparatively skilled workforce."
6. Italy
Italy is one of the top countries attracting investors in 2020. This level of economical stability, its robust manufacturing sector, and the country's stable political environment make it a good choice for investment.
7. Australia
Australia boasts of more than 25 years of continued economic growth. It is the 9th country with the most direct foreign investment in 2020. Australia has been in the top 10 for ten years now.
8. Vietnam
Like Thailand, Vietnam has capitalised on the trade tension between China and the US.In recent years China's southern neighbour has gradually risen to become a formidable manufacturing hub. This growth became even more evident when multinational corporations like Samsung began relocating are from China into Vietnam.
9. Latvia
Latvia boasts of macroeconomic and political stability as well as good accessibility to large markets and a very business-friendly environment, according to the report. The government encourages investors by offering them a wide variety of advantages. Investors are offered significant cost advantages, including real estate expenses, competitive tax rates, and competitive labor.
10. Singapore
Aside from being the 10th best country to invest in 2020, Singapore is also the 10th country attracting the most foreign investments. Singapore's strong economic outlook has made many investors very optimistic. The country's world-class business-friendly environment is one major attribute attracting investors.
SOURCE: London Post
Keep in contact with The Thaiger by following our
Facebook page
.
US President announces break with WHO, new sanctions against China, and more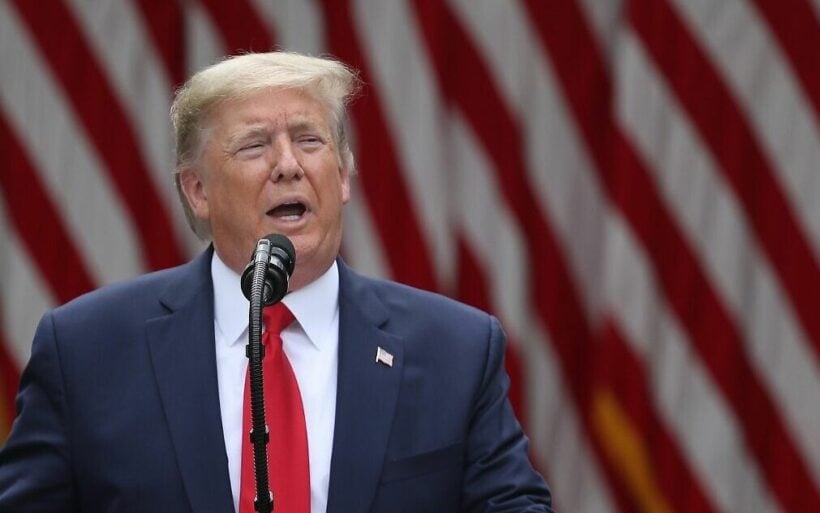 China, the World Health Organisation, Twitter, social media generally, new security laws in Hong Kong, bans on some foreign nationals and proposed retaliations against the Chinese.
And that was all in just one media conference in the rose garden at the White House by US President Trump. The President, without even mentioning the Covid-19 crisis or the overnight violence in numerous US cities, launched a blistering attack on the Chinese government. He listed a litany of "misdeeds" that ranged from the violation of Hong Kong's freedoms, espionage, and announced an unspecific inventory of retaliatory measures.
The invective will plunge US-China relations into the deepest crisis since relations resumed between the two nations in the 1970s, led by President Nixon. Two years of carefully curated trade negations are now in tatters between the two countries.
"They've ripped off the United States like no one has ever done before. Beijing has raided our factories and gutted American industry."
The US President cast Beijing as a central foil he will use as a platform in the remaining months of his re-election campaign for the Presidential elections in November. He painted Beijing as an existential geopolitical threat. His strong rhetoric is a gamble that will rattle world trade and diplomatic relations whilst the world struggles to emerge from the global Covid-19 pandemic.
Just the night before, massive protests roiled the US cities of Minneapolis and Atlanta after the death, in police custody, of an African American man, but Mr. Trump made no mention of the incidents that have become an incendiary distraction from the country's struggles with Covid-19.
President Trump called out China for "espionage to steal our industrial secrets, of which there are many," and accused Beijing of "unlawfully claiming territory in the Pacific Ocean" and threatening freedom of navigation. He blasted the Chinese government for passing a national security law that he claimed would undermine Hong Kong's autonomy.
"Going forward the US will no longer grant Hong Kong special status on trade or in other areas and instead will apply the same restrictions to the territory it has in place with China."
His statement would strip Hong Kong of special conditions relating to extradition, trade, travel and customs the US had previously granted it. The proposed sanctions would have a profound effect on trade and travel between Hong Kong and US citizens and businesses.
But, wait, there's more. He then announced the US will pull out of the World Health Organisation even as the Covid-19 pandemic continues to spread across the globe, most notably in his home country. President Trump claimed that China has "total control" over the WHO and its 194 nation states.
He also claimed that China had pressured the WHO to "mislead the world" over the origins of the coronavirus pandemic, calling it the "Wuhan virus".
"Health funding would be redirected to other worldwide and deserving, urgent global public health needs."
"This week China unilaterally imposed control over Hong Kong security… a plain violation of Beijing's treaty obligations with the United Kingdom."
"Hong Kong is no longer sufficiently autonomous to warrant the special treatment that we have afforded the territory."
He said his administration would begin the process of eliminating policy exemptions that give Hong Kong different and special treatment, including extradition treaties, export controls on dual-use technologies.
"The US will also revoke Hong Kong's preferential customs and travel status."
In reality, the steps would have very little immediate financial impact. In 2019, the US imported less than $5 billion of goods from Hong Kong that President Trump could hit with new tariffs. But, in comparison, the US exports over $30 billion a year to Hong Kong.
At this stage there has been no official response from the Chinese government which will likely take the weekend to digest the gravity and extent of the US President's statements.
President Trump is also widely expected to announce a restriction on Chinese students. About 350,000 visit the US to study each year paying high fees to United States universities. Joint scientific research between the two nations is also expected to be scrapped.
Shortly after the press conference the White House then issued a presidential proclamation suspending US entry for Chinese graduate and postgraduate students and researchers that takes effect at noon on Monday.
The proclamation claimed that authorities in the People's Republic of China "use some Chinese students, mostly post graduate students and post-doctorate researchers, to operate as non-traditional collectors of intellectual property. These students are at high risk of being exploited or co-opted by the PRC authorities and provide particular cause for concern."
Meanwhile, Twitter doubled down in an escalating row with the President, saying tweets he made at the height of the overnight violence in ,Minneapolis which implied that protesters in the city could be shot, "glorified violence", the first time it had applied such warnings to any public figure's posts.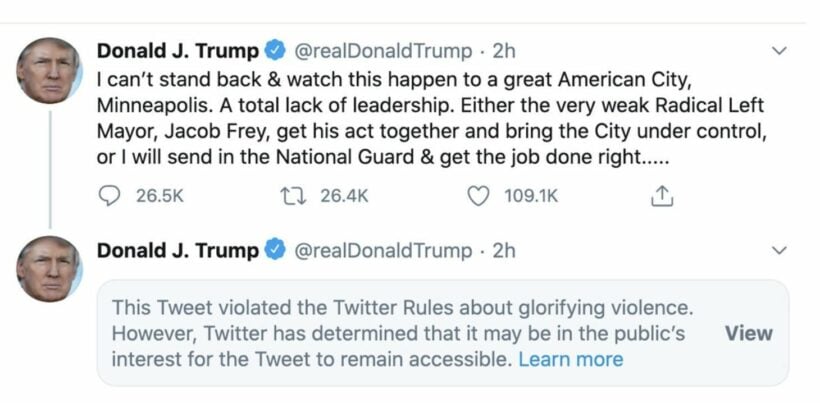 The highly public to-and-fro between President Trump and Twitter punctuated a week of conflict between the outspoken President and the loudspeaker itself. On Wednesday he accused Twitter of "stifling free speech" saying he would "not allow the social media companies to operate unfettered".
In an act of retaliation, he signed the executive order on Thursday taking aim at Section 230 of the Communications Decency Act, which provides the liability shield to the tech companies. It is unclear if this blunt tool can be enacted and could be unconstitutional.
Keep in contact with The Thaiger by following our
Facebook page
.
Grand Palace and Wat Phra Kaeo reopen this week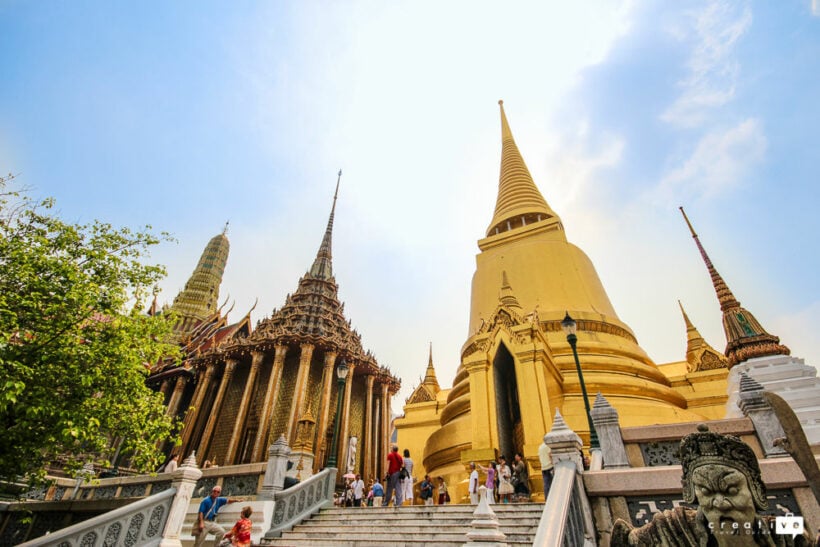 As the country slowly dusts off the cobwebs of its tourism machine, the most popular tourist attraction of them all is about to reopen in the capital. The Grand Palace and Wat Phra Kaeo (Temple of the Emerald Buddha) in Bangkok will be reopened this Thursday, June 4.
The reopening will be under strict health and safety measures to provide safety and health controls for visitors to reduce the possible spread of Covid-19. When visiting the Grand Palace and Wat Phra Kaeo, the Tourism Authority of Thailand is asking everyone "to stay safe through this difficult time and follow the health and safety recommendations by keeping social distancing, wearing a mask or cloth mask, and frequently washing hands".
When visiting the Grand Palace be aware that there are strict dress codes, above and beyond the requirements for Covid-19.
Bangkok's Grand Palace outpaces the Eiffel Tower, Egypt's Pyramids and Rome's Colosseum to make the list of the world's 50 Most Visited Tourist Attractions, according to leading travel magazine, Travel+Leisure. Based on the gate count, Bangkok's Grand Palace attracts 8 million visitors a year making it the 8th most visited attraction in Asia and 40th in the magazine's world's top 50 list.
The Grand Palace complex was originally built in 1782, and consists of not only royal and religious halls, but also a number of government offices as well as the renowned Temple of the Emerald Buddha. It covers an area of 218,000 sq. metres and is surrounded by four border walls, 1.9 kilometres in length.
After King Rama I the Great ascended the throne in 1782, the Palace was built. Before this, the royal palace and centre of administration had been located in Thon Buri, on the west bank of the Chao Phraya River.
You can find more information about the Grand Palace Complex, and even book tickets, HERE.
Keep in contact with The Thaiger by following our
Facebook page
.