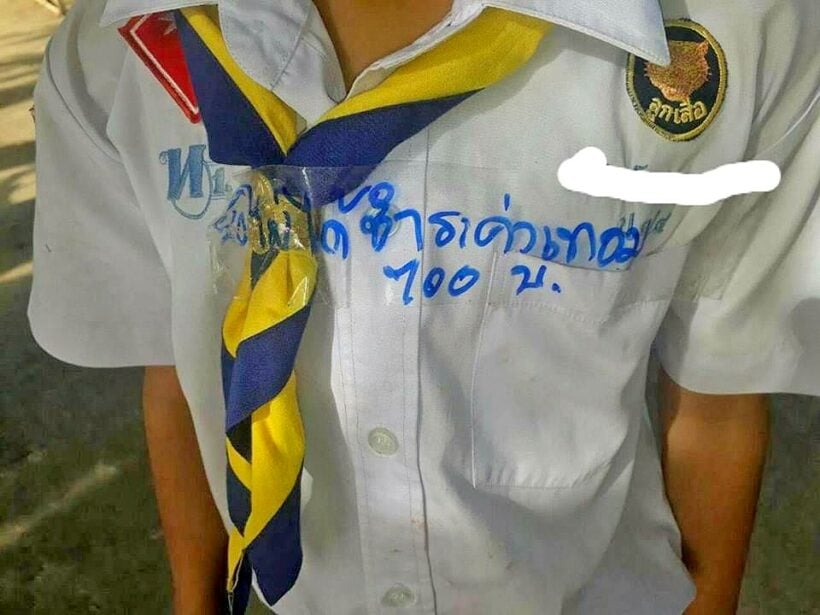 A mother is crying foul after she claims her son was humiliated by a teacher who stuck a note on his shirt saying he owed 700 baht in unpaid school fees.
The names of the mother, her son and the school have been withheld although you can trace back the original post on Thai Facebook pages. The mother posted the photo on the Red Skull Phatthalung Facebook page yesterday (Thursday).
She wrote in her post that the teacher used marker pen to write the note and attached it to the boy's shirt with adhesive tape. She says her son was teased by friends who later stopped speaking or playing with him. She explains that she had divorced the father who was supposed to be paying the school fees.
"The father did not take any responsibility. He just said, 'Don't mind the teacher,' and that he would later pay the school fee. He has informed the teacher of the late payment. How could he call himself a father?" the mother lamented in the post.
The post has so far attracted 10,000 reactions and over 1,300 comments within hours, being shared more than 10,000 times.
STORY: The Nation