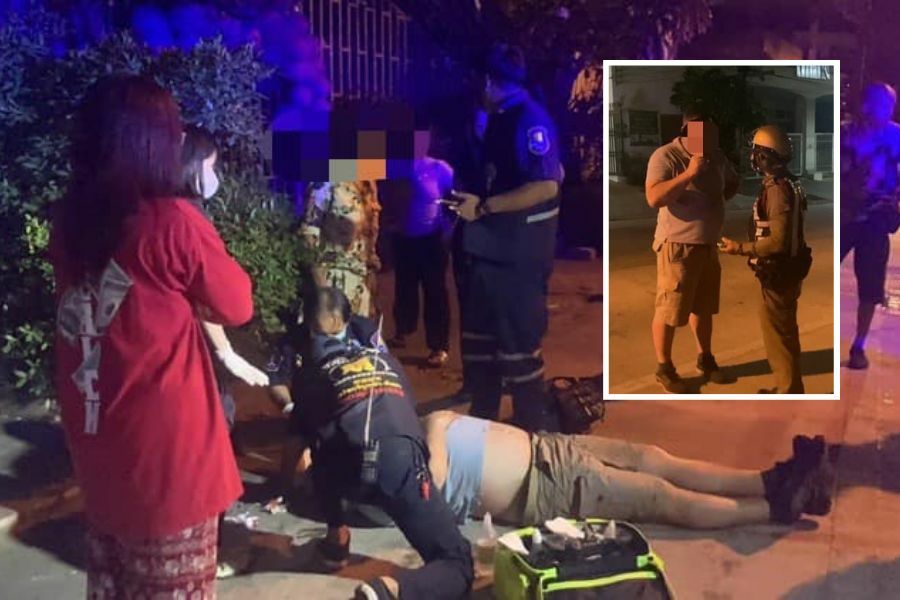 A Russian man was assaulted by a female bar owner in Pattaya after he refused to pay a 60-baht bill. The owner claimed she acted in self-defence as the man was drunk, refused to pay the bill, and slapped her in the face first.
A rescue team was notified that a Russian man, later identified as Michael, was injured in a bar at about 2.30am today.
The team rushed to the scene and found the man lying unconscious on the road in front of the bar. His face was covered with blood from a major wound on his face.
The rescuers provided him with first aid until he regained consciousness. The man refused to go to the hospital and rested at the front of the bar.
The 53 year old bar owner, Jane, admitted assaulting the Russian. She said the Russian entered her bar drunk. He ordered alcohol, which cost 60 baht but refused to pay.
Jane added that the man caused chaos in the bar and slapped her face.
One of the bar staff confirmed that the Russian was very drunk and tried to flirt with girls at the bar but everyone ignored him.
Pattaya Patrol Police warned Jane to avoid attacking foreign tourists because it affected Pattaya's reputation.
The officer invited Jane and Michael to the police station for further questioning and promised to provide justice for both parties.