Prawit's luxury watch probe, delayed outcome by the NACC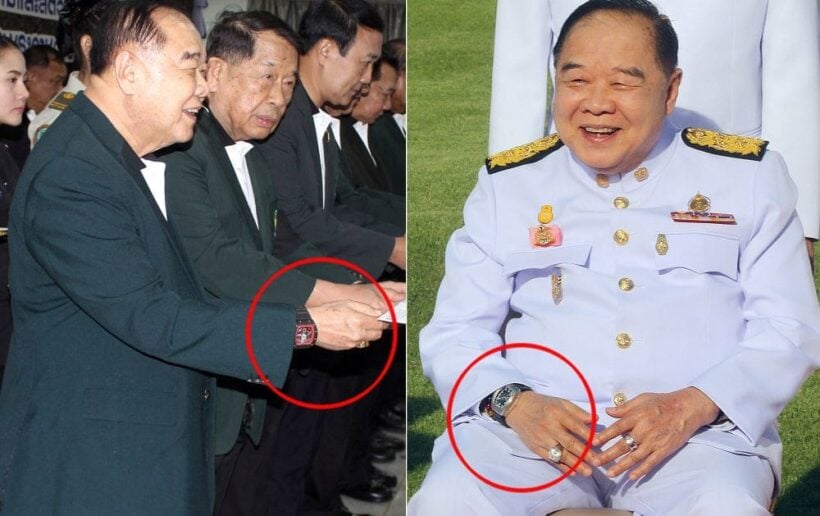 Uncertainty over the fate of Deputy PM Gen Prawit Wongsuwan continued yesterday after the country's anti-graft watchdog failed to deliver its report on the probe into Prawit's collection of luxury wristwatches.
The National Anti-Corruption Commission (NACC) was scheduled to discuss the case and make a decision on the matter yesterday but postponed its meeting yet again, because a commissioner had called in sick.
NACC secretary-general Worawit Sukboon said his agency had its hands full and did not have time to discuss the issue yesterday. He only said the matter would be discussed today, adding that commissioner Sathaporn Laothong had taken sick leave yesterday, making it impossible for a decision to be made on the case.
The controversy erupted last year when Prawit was spotted wearing a Richard Mille designer wristwatch said to be worth nearly 3 million baht.
Observers immediately began questioning how Prawit could afford such an expensive watch with his income as a retired general.
It was later discovered that he had not declared the item to the NACC when he became a Cabinet member. Netizens eventually dug up old photographs showing the general appeared to own numerous expensive watches.
He had been flaunting at least 22 luxury wristwatches, with their combined worth estimated at more than 20 million baht.
Prawit was also pictured wearing a diamond ring, which again was not reported to the NACC in his asset declaration. The general said the ring belonged to his parents and the watches were lent to him by a long-time collector friend.
Earlier yesterday, Prawit maintained his story about the luxury wristwatches. "Truth is the truth. I see no reason for people to attack me about this," he told reporters.
The deputy premier reiterated that he had returned all the watches to their rightful owners, referring to the children of his "deceased friend".
SOURCE: The Nation


Read more headlines, reports & breaking news in Thailand. Or catch up on your Thailand news.
Homeopathy 'doctor' forced to back down on Dengue-cure claims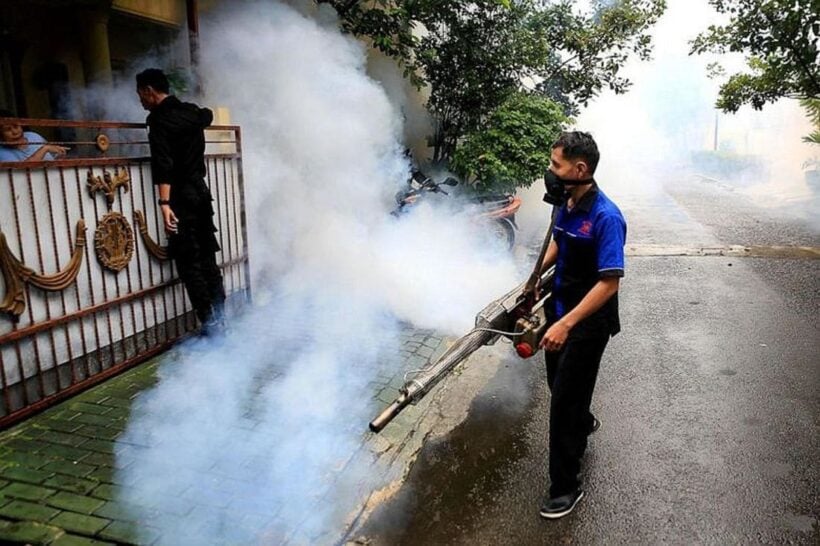 The Department of Thai Traditional and Alternative Medicine has been forced to backtrack from its un-researched claims that its homeopathic formula is highly effective for dengue-fever protection.
"It's just a supplementary measure that needs further research," Dr Sunpong Ritthiruksa admitted in his capacity as the chair of the department's centre for herbal medicine, Thai traditional medicine, folk medicine and alternative medicine.
He was forced to speak up after several prominent lecturers and health professionals called him out over the claim. Sunpong  said last Friday that a homeopathic formula made from eupatorium perfoliatum 200C had been proved effective in preventing dengue fever. His agency is now handing out it for free.
"It's 89.9 per cent effective," as he cited findings from a journal.
Chulalongkorn University's lecturer Jessada Denduangboripant argued that homeopathy was pseudoscience and was something that the Public Health Ministry should not promote.
"The promotion can be dangerous," he warned.
Dengue fever has hit more than 28,000 people in Thailand so far this year – up by 1.7 times from the same period a year earlier. Of them, 43 died.
Sunpong continued his back-tracking yesterday. He reiterated that to prevent dengue-fever infections, people still needed to focus on measures such as changing the water in flower vases weekly, keeping their home tidy, eliminating mosquito-breeding grounds and covering water containers.
"I am worried that people may misunderstand what I said earlier," Sunpong said.
He then clarified that eupatorium perfoliatum 200C was not for treating dengue fever, contrary to the baseless claims he had made just three days before.
Statistics compiled by the Disease Control Department show the number of dengue fever patients this year is far higher than the number five years ago. As of June 11 this year, dengue fever hit 28,785 people in Thailand. During the same period in 2014, the number stood at 10,670.
SOURCE: The Nation
Thailand to sit on UN committee from 2020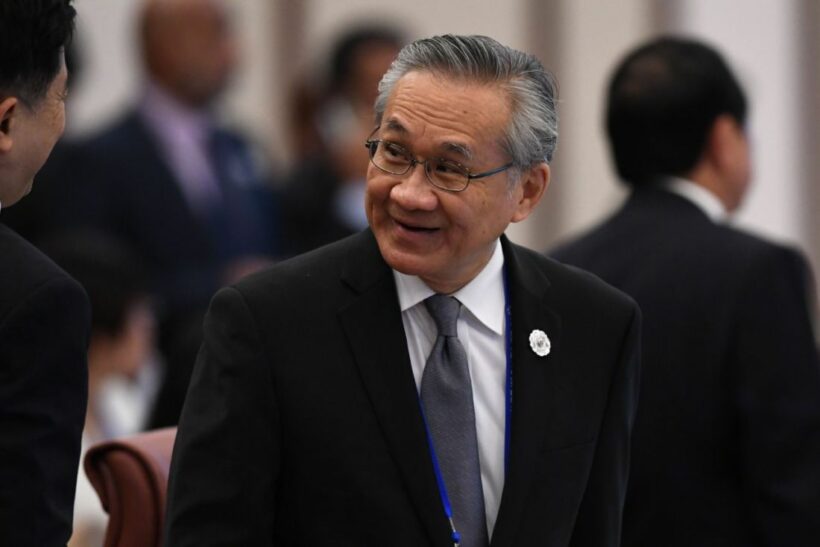 PHOTO: Thailand's Foreign Affairs Minister Don Paramudwinai
Thailand has been selected as a member of the UN Economic and Social Council from 2020 to 2022 on behalf of Asia and the Pacific region, alongside China, South Korea and Bangladesh.
Thailand won 186 votes in the selection process. Thailand's Foreign Affairs Minister Don Paramudwinai also participated in the session. Last time Thailand was an ECOSOC member was from 2005 to 2007.
ECOSOC is one of six major UN organisations which is in charge of proposing and reviewing international policy toward economic, social and environmental development. ECOSOC has supported the world's goal of achieving sustainable development by 2030.
From among a total of 54 ECOSOC member countries worldwide, Thailand will have the opportunity to take part in proposing international policy toward partnerships for sustainable development cooperation.
Besides, Thailand can share their own experiences in sustainable development under the guidance of the 'Sufficiency Economy', championed by King Bhumibol Adulyadej during his time as Thailand's King.
SOURCE: National News Bureau of Thailand
Russian tourist drowns in red flag swimming zone in Trat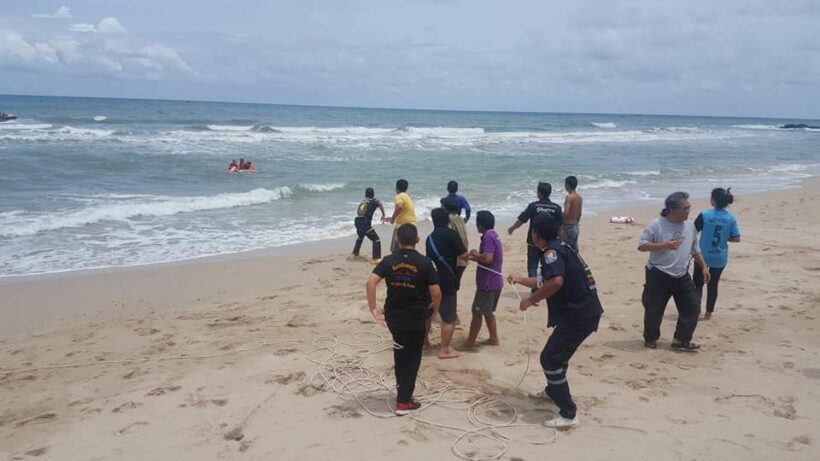 PHOTOS: The Pattaya News | Siam Rath
A Russian tourist has drowned at a beach on Koh Chang in Trat, far east Thailand, in the red-flagged, no swimming zone yesterday.
Navy officers on Koh Chang are warning tourists going to beaches with red flags along the shore to stay out of the water when there are high waves in the monsoon season.
55 year old Vladimir Antonov was found floating face down 300 metres from shore. Local rescue workers and Navy officers patrolling the beach rushed out to bring him back to shore. He was later pronounced dead when he arrived at the local hospital. The Russian Embassy have been informed.
His 45 year old wife said they had been staying at a hotel two kilometres away. She told police that her husband had been hit by a big wave and been swept away.
SOURCE: The Pattaya News