Phuket residents going hungry after local government assistance runs out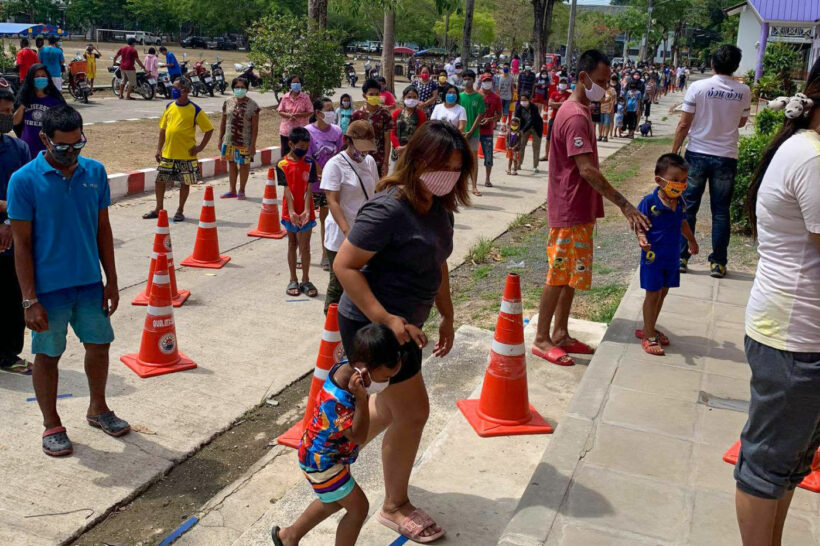 Residents in Phuket, particularly those living in and around the west coast townships, are reportedly going hungry as the government's municipal budget to provide food has been depleted. Despite efforts to revive tourism in the area, thousands of people are still in need of donated food to survive and continue to queue up for donated food every day. A public relations staff member at the Patong municipality says, sadly, there is no budget to do any more food handouts in the near future and that there is no word on when or if there will be any more handouts.
The Phuket Town Deputy Mayor told The Phuket News that there has only been 2 handouts since the pandemic struck the tourist-reliant area. One handout was in March while the last handout was in June with the mayor saying 28 million baht was spent in those 2 handouts. Meanwhile a number of foreign residents in the town have been providing supplies for food queues for many months to help the impoverished residents.
One Phuket expat says the majority of those affected in the Patong area are Burmese migrant workers, with long queues for private donations still being seen on the streets of Patong. Such private donations are a result of charity events that are being held across the island with the assistance of dedicated volunteers.
Like Thailand's Mental Health Department, many are concerned about the impact that food insecurity is having on those struggling. According to the department, 2,551 people had killed themselves across Thailand in the first half of 2020, a 22 % increase, year on year. In response, the National Reform Committee on Labour was ordered on September 11 to issue an amnesty on all outstanding debts, while providing financial support anyone who remains unemployed on the island.
At a recent meeting, other requests were made that include the government giving incentives for more Thais to visit the island and to use social security funds and soft loans as support for local business owners. For now, the situation is grim as Phuket residents are resorting to relying on private charities for food donations.
Phuket's vice governor Phichet saysd that Phuket has been badly affected by the Covid crises, and delivered 3 requests to the Senate Standing Committee on Tourism… to extend the financial support by the Social Security Office for a further 3 months, allow workers from other provinces to transfer their house registration to Phuket so the Phuket government can receive more funds to provide better care for them, and ask the Ministry of Labour to provide assistance to at least 1,000 unemployed in Phuket.
Whilst the government unveiled plans for a "Phuket Model" to revive tourism on the island, it came to nothing, despite a high power delegation of Ministers and Bangkok officials who visited Phuket 2 weekends ago.
One such charity is set to record a song by leading Phuket musicians with the hopes of continuing to help feed those in need on the island.
SOURCE: The Phuket News
Keep in contact with Thaiger by following our Facebook page.
Never miss out on future posts by following Thaiger.
Unemployed elephants walk 500 kilometres from Pattaya to Surin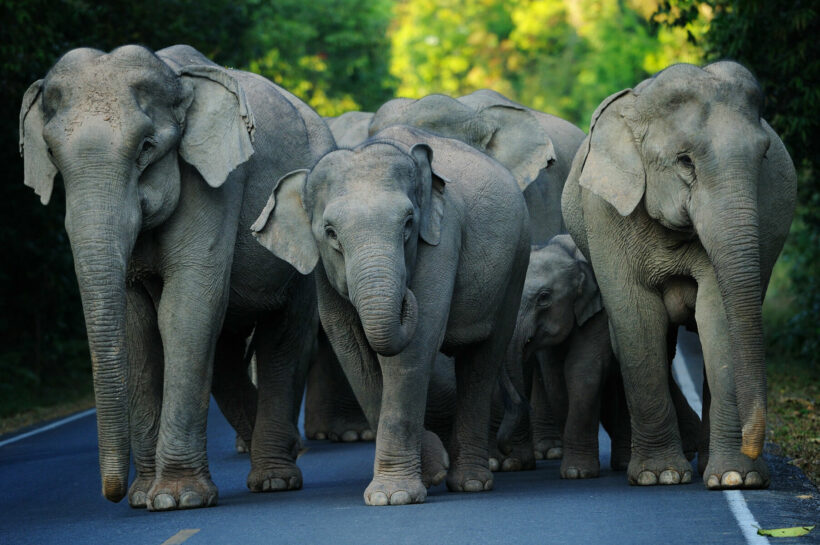 A group of 5 elephants and their owners began the long walk today from Pattaya to Surin after giving up on the return of tourism anytime soon. The 500 kilometre journey has to be done on foot as they couldn't afford to hire trucks large enough to carry each elephant.
After waiting a year for the Chinese tourists that make up a majority of their customer base to return, the families decided to embark on the long journey with the 5 elephants to their home in the northeastern province of Surin. As they walk they're protected on both sides by pickup trucks to keep them safe from cars.
5 years ago Napalai Mai-ngam came with her relatives to work in an elephant resort in Tambon Lam Huay Yai of Bang Lamung near Pattaya with their 5 elephants. They told the Bangkok Post that their earned a good living, about 75,000 baht (15,000 per elephant) plus tips from the tourists to ride elephants on nature trails, each month.
But with the borders closed due to the Covid-19 pandemic the tourists from China who usually flocked to elephant activities, were stuck back in China and Napalai's boss had to cut their pay. Even with vaccinations finally underway, tourists in numbers, enough to sustain activities like elephant camps, may not be back anytime soon. The families finally had to surrender to the reality and start the long walk home.
They avoid the blistering Thai sun by walking early mornings while the weather was still cool, and hope the roadways out of Pattaya would provide snacking opportunities for the elephants to graze. They expect the journey to take about 2 weeks. The families have turned down offers of cash donations for fear that their long walk will be viewed as a publicity stunt.
That said, the families have expressed gratitude to the locals in towns they pass who have donated drinking water, food and fruit to the entourage of people and elephants. If you would like to donate resources you can contact them on phone number 093 335 7062.
SOURCE: Bangkok Post
Keep in contact with Thaiger by following our Facebook page.
Never miss out on future posts by following Thaiger.
Southern Thai people turn from tourism to gold panning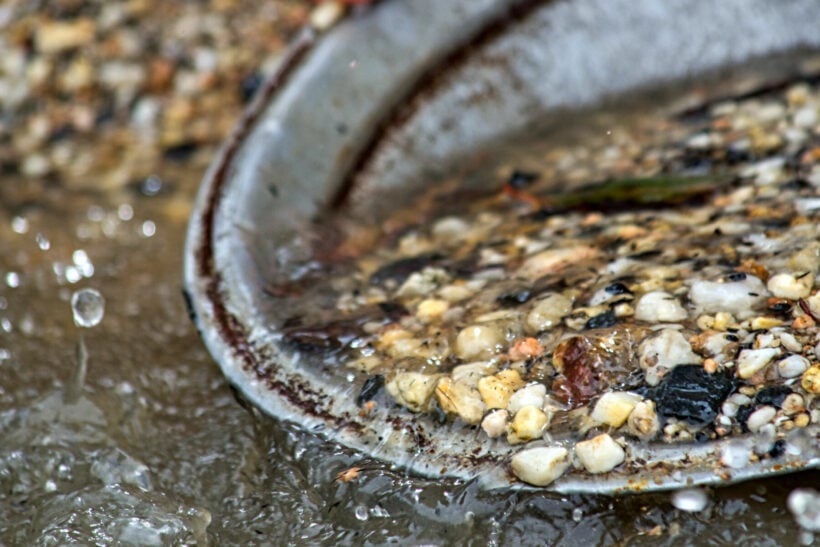 Thars gold in dem hills!
With tourism in Thailand struggling due to Covid-19, and an economy needing some help, some people in the southern Thai region of the country have found income in an unusual source: panning for gold. The Sukhirin region close to the Malaysian border is known for gold deposits in the Sai Buri River and surrounding mountains. Villagers who made money before with tourism have now returned to panning for gold using old-fashioned manual techniques their ancestors used, without the aid of any machinery. Well, just an old pan.
Locals had previously made money selling food to passing tourists or acting as a tour guide to take people around the area, where travellers seeking to get away from the crowded and overdeveloped tourist areas that attract the most foreigners find many unique activities. Kayaking was a popular local activity with up to 150 people a day sailing down the rivers that are now filled with locals panning for gold. The prospectors are now making their income from the gold they collect which sells for 1,500 baht per gram. Families that work together can often collect at least one gram a day.
Thai Gold prices have reached record highs over the last 2 years and many Thai people have traditionally used gold and gold jewellery as a form of savings and investment, pawning their gold rings and bracelets in times of financial emergencies. The gold collected from these Southern villages will be used to make jewellery in Bangkok.
The region had invested in expanding into ecotourism but the pandemic put all their construction plans on hold. A cable car was being built to transport people up to the tops of the mountains to beautiful temples. The area's unique history attracted people to their annual Rocket Festival, typically a north-eastern celebration.
In 1932, France was granted a 25 year mining contract in the jungles. They extracted almost 2000 kg of gold before World War II forced closure. The mining tunnels still exist and sometimes attracted adventurous tourists, but now sit vacant aside from snakes. In the 1960s the Thai government incentivised northerners with 18 rai of land each to move to the region. As a result, the area stands out in the Muslim region with 90% of the population being Buddhist, and most still speaking Isan dialects.
SOURCE: France 24
Keep in contact with Thaiger by following our Facebook page.
Never miss out on future posts by following Thaiger.
Thai baht performs worst of all Southeast Asian currencies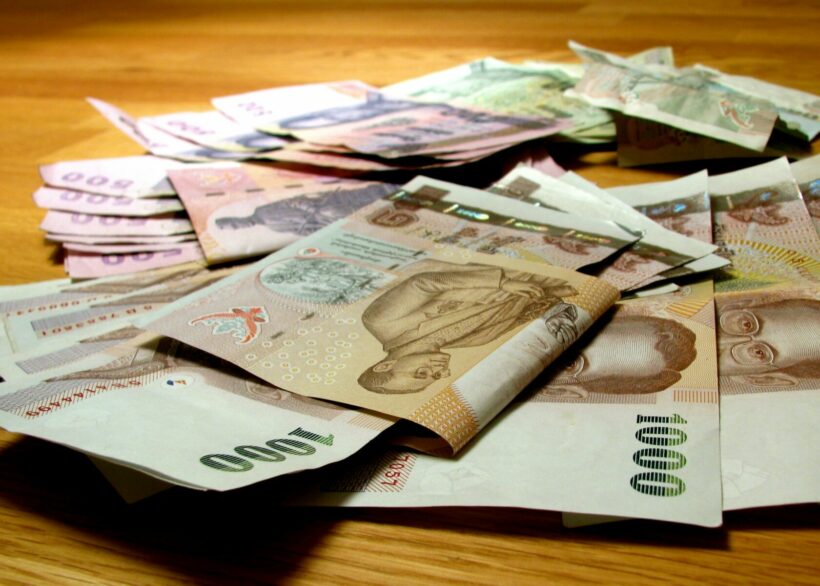 Among common currencies in Southeast Asia, the Thai baht was the worst performing in the first quarter of 2021, mostly due to Covid-19's effect on tourism in Thailand.
This week the baht hit its lowest point in half a year, falling 4% against the US dollar to 31.24. The decline was the sharpest in all of the Southeast Asian nations. The Indonesian rupiah fell 3.4% and the Malaysian ringgit fell 3.1%, while the Philippine peso and Singapore dollar dropped 1% and the Vietnamese dong basically held steady. Kyats, the Burmese currency did plummet further, 5.6%, following the military coup in Myanmar on February 1, but it's not considered a common currency.
Thailand's depreciation is heavily due to the economic downturn as a result of the pandemic which has all but killed Thailand's tourist-heavy economy. With borders closed, the drop in foreign tourism pumping money into the economy has left a glaring hole. Before Covid-19, in the third quarter of 2019, Thailand held a surplus of US$11.5 billion baht. By the third quarter of 2020, the surplus had fallen to $6.6 billion, and by the end of the year, it had slid to a deficit of $1.4 billion.
Thailand had been bolstered by the surplus and by the constant influx of tourist spending supporting the economy. Tourism money fell to $742 million due to the pandemic border closure, just 5% of the equivalent period last year. The government is hoping to restart the tourism economy and pump more Thai baht into the country with a variety of actions to shorten quarantine, reopen key tourist locations like Phuket, and eventually allow in vaccinated travellers without any quarantine.
Many are still unsure of Thailand's stability, with investors, importers and exporters still having doubts. The Finance Minister believes there's no need to panic, as he was expecting a backlash when the Thai baht hit a 7 year high. They have acted by increasing investment limits to US$5 million for Thais to buy foreign securities, up from US$200,000 and loosened restrictions on foreign currency deposits.
SOURCE: Nikkei Asia
Keep in contact with Thaiger by following our Facebook page.
Never miss out on future posts by following Thaiger.