Prosecutors officially indict Boss over 8 year old hit-and-run case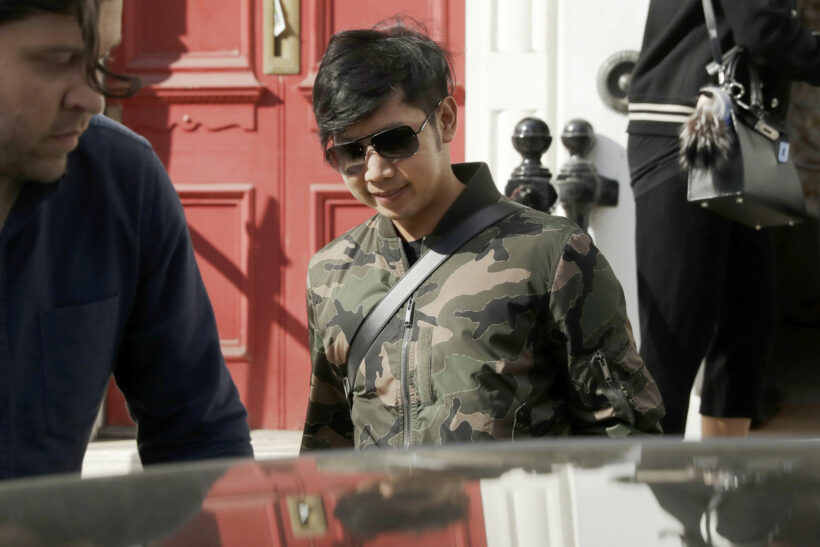 Prosecutors in Thailand have seemingly taken an about face as they have officially indicted Vorayuth "Boss" Yoovidhya, the heir of the Red Bull empire, on "reckless driving causing death" and drugs charges. The latest moves in the cases follow intense public backlash after the cases was being dropped altogether 2 months ago by the deputy attorney general. The indictment comes 8 years after the incident where Boss allegedly crashed his silver Ferrari into the motorbike of a 47 year old policeman, dragging him along Sukhumvit Road for 100 metres, killing him.
Since the dropping of the case, Thailand's judiciary system has come under extreme scrutiny with multiple investigations into different arms of the judicial system. As the case was reopened, investigators found that Boss had allegedly taken cocaine before the incident, but it was originally explained away as being taken by him as "tooth medication". Now, officials say they have fresh evidence that could corroborate the claims that Boss was indeed under the influence and fled the scene of the deadly accident.
The evidence also includes a public transport expert estimating that Boss was driving at a speed of between 160-190 kilometres per hour when the crash happened as well as a Chulalonghorn physics lecturer providing his own estimates of the high speed. The new evidence will reportedly be used in the revived case after being "missing" in the initial investigation.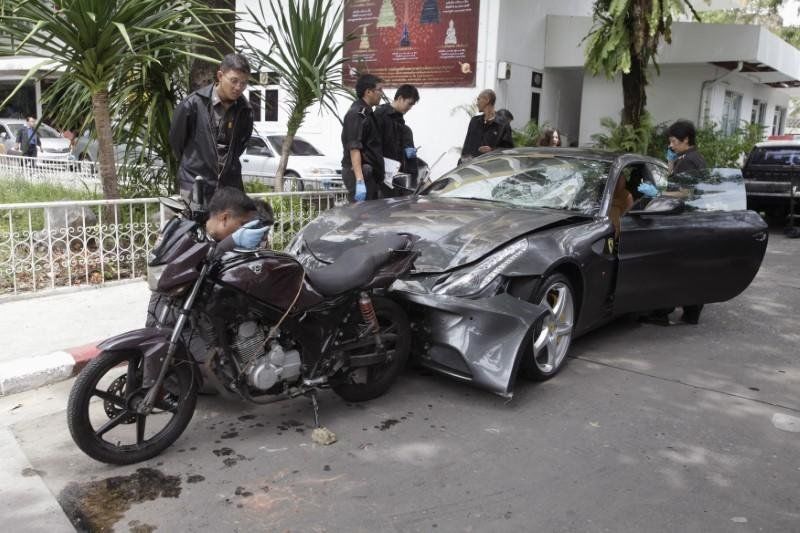 Despite many claiming the original case was dismissed due to favouritism of the elite and rich Thais, an office of the attorney general spokesman says that is not the case, as the prosecutor made the decision based on the evidence he had at the time. The new indictment is reportedly due to new evidence, mainly the evidence of his excessive speeding.
Boss, now 35, is the son of the co-owner of Red Bull energy drink empire. The Yoovidhya family is ranked the second richest family in Thailand. He allegedly drove a Ferrari at the time of the accident in which prosecutors say he crashed into the back of a police motorcycle in Sukhumvit, Bangkok, killing the driver, Pol Snr Sgt Maj Wichian Klanprasert.
After delaying hearing charges against him 7 times, Boss reportedly fled the country to Singapore, 2 days before he was due to face the charges in his family's private jet. Authorities say they will now issue an Interpol red alert as his whereabouts are unknown at this time.
Such charges of reckless driving causing death, carry a 15 year sentence in the Thai judicial system. Boss has not returned to Thailand since fleeing the country in 2017 but has been seen, and photographed, at the family home in London and at Red Bull promotional events since then.
SOURCE: Chiang Rai Times
Keep in contact with The Thaiger by following our
Facebook page
.
Never miss out on future posts by
following The Thaiger
.
Anti-Corruption Commission official sentenced for pointing loaded gun at taxi driver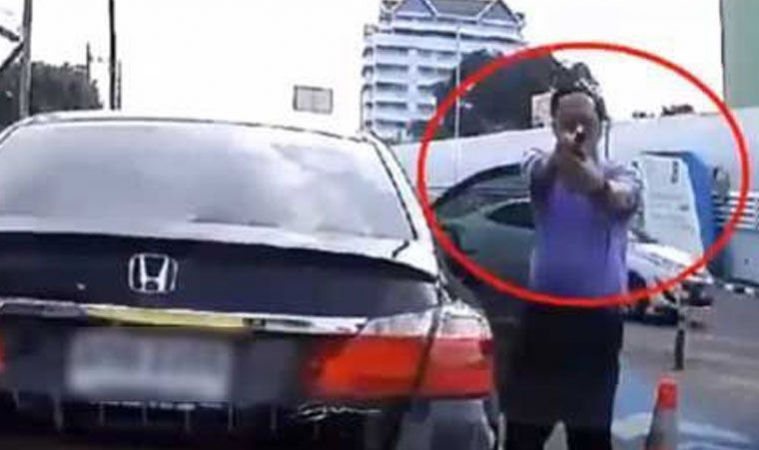 A National Anti-Corruption Commission senior official was sentenced by the Criminal Court to 1 year in jail with a 2 year suspension for pointing a loaded .38 Colt pistol, threatening a Bangkok taxi driver back in 2018. Nation Thailand called it a "very lenient" sentence.
The assistant secretary general of the commission, 54 year old Piset Nakapan, must also pay a fine of 31,000 baht. He was charged with weapon in violation of Section 309 of the Criminal Code, carrying a weapon in public, threatening others, and violating the Firearms Act.
Footage from the taxi's dashboard camera shows Piset getting out of his car and pointing the loaded gun at the taxi. He said to the driver, Pipat Seesa-on, "Why are you following me? Drive back and use another road."
At the trail, Piset confessed to the charges and gave Pipat 2,000 baht as compensation. Since he confessed, the court commuted his sentence in half, cutting down the 2 year jail term to just a year and a 62,000 baht fine down to 31,000 baht. His jail term is suspended for 2 years, with mandatory probation check-ins every 4 months.
SOURCES: Nation Thailand | Bangkok Post
Keep in contact with The Thaiger by following our
Facebook page
.
Never miss out on future posts by
following The Thaiger
.
Man arrested for growing 108 cannabis plants in Samut Prakan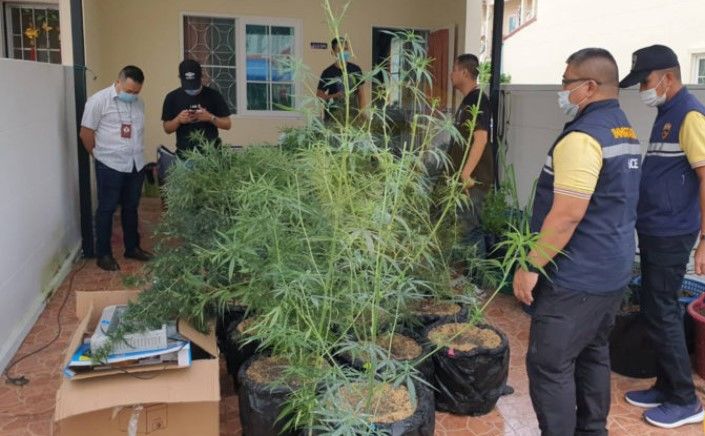 Police arrested an Argentinian man for growing cannabis at his house in Samut Prakan, just southeast of Bangkok. 35 year old Sagas Nur told police he planned to produce cannabis oil.
Medical marijuana is legalised – with limitations – while recreational marijuana is still classified as a category 5 narcotic. Sagas is facing charges of producing a category 5 narcotic. He could face 2 to 15 years in prison and a fine of up to 1,500,000 baht.
Police were tipped off about Sagas' alleged growing operation. They searched the house and say they found 108 cannabis plants that were about 1.5 metre high. Sagas allegedly told police he bought the seeds online with the intention to grow plants and then produce cannabis oil.
Thailand legalised medical marijuana in 2018, becoming the first country in Southeast Asia to do so. Recreational marijuana trafficking and operations continue to be busted by police while the government studies medical marijuana with plans to tap into the global market. The Public Health Minister Anutin Charnvirakul even helped plant cannabis seedlings at a government-run facility with 1,300 plants.
SOURCES: Bangkok Post | South China Morning Post
Catch up with the latest daily "Thailand News Today" here on The Thaiger.
Keep in contact with The Thaiger by following our
Facebook page
.
Never miss out on future posts by
following The Thaiger
.
Man arrested for allegedly abusing stray cats at Koh Phi Phi hotels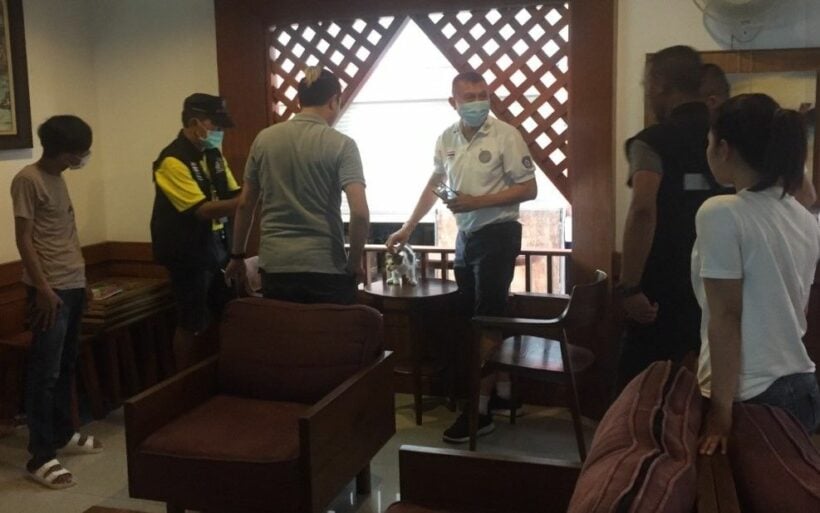 Police have arrested a 30 year old man for allegedly catching stray cats and torturing them at various hotels in Koh Phi Phi following a heads-up from Watchdog Thailand Foundation. Hotel staff cleaning up the man's rooms found blood, cat nails and fur in the rooms as well as in the refrigerator, according to police.
Chi Hang, from China, faces animal cruelty charges. In the past 2 weeks, Chi checked into 3 hotels on the island where he allegedly took stray cats to his room and tortured them, police say. The non-profit Watchdog Thailand Foundation caught wind of the alleged animal abuse and contacted the police.
Photos and videos allegedly from Chi's phone show cats being abused and in distress. One video shows a cat with wet fur and a binder clips pinching its paws. A nail clipper was nearby. One photo shows a cat with its face stuck in a plastic water bottle. Watchdog shared photos of the injured cats on Facebook. One had red marks and missing fur around its neck.
Chin allegedly told police that he loves cats and took them into his hotel room to take care of them. Police say the man claims he put a cat in the refrigerator because he thought the cat was hot and needed to cool off. He told police if the cats bit him, he covered their heads with a plastic water bottle and he also clipped their claws because they were infected.
Chi, who entered Thailand in February and has not travelled back to China because of the pandemic, allegedly told police he is unware of Thailand's animal abuse laws.
SOURCE: Pattaya News
Catch up with the latest daily "Thailand News Today" here on The Thaiger.
Keep in contact with The Thaiger by following our
Facebook page
.
Never miss out on future posts by
following The Thaiger
.