Prosecutors officially indict Boss over 8 year old hit-and-run case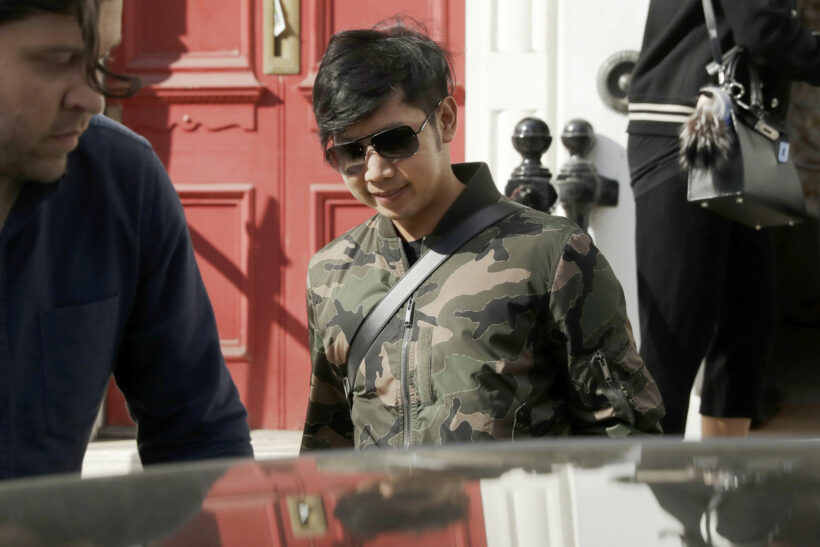 Prosecutors in Thailand have seemingly taken an about face as they have officially indicted Vorayuth "Boss" Yoovidhya, the heir of the Red Bull empire, on "reckless driving causing death" and drugs charges. The latest moves in the cases follow intense public backlash after the cases was being dropped altogether 2 months ago by the deputy attorney general. The indictment comes 8 years after the incident where Boss allegedly crashed his silver Ferrari into the motorbike of a 47 year old policeman, dragging him along Sukhumvit Road for 100 metres, killing him.
Since the dropping of the case, Thailand's judiciary system has come under extreme scrutiny with multiple investigations into different arms of the judicial system. As the case was reopened, investigators found that Boss had allegedly taken cocaine before the incident, but it was originally explained away as being taken by him as "tooth medication". Now, officials say they have fresh evidence that could corroborate the claims that Boss was indeed under the influence and fled the scene of the deadly accident.
The evidence also includes a public transport expert estimating that Boss was driving at a speed of between 160-190 kilometres per hour when the crash happened as well as a Chulalonghorn physics lecturer providing his own estimates of the high speed. The new evidence will reportedly be used in the revived case after being "missing" in the initial investigation.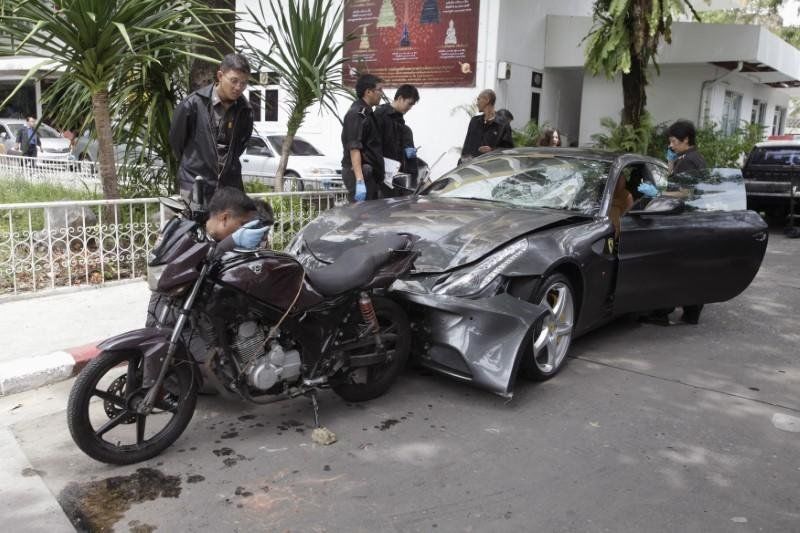 Despite many claiming the original case was dismissed due to favouritism of the elite and rich Thais, an office of the attorney general spokesman says that is not the case, as the prosecutor made the decision based on the evidence he had at the time. The new indictment is reportedly due to new evidence, mainly the evidence of his excessive speeding.
Boss, now 35, is the son of the co-owner of Red Bull energy drink empire. The Yoovidhya family is ranked the second richest family in Thailand. He allegedly drove a Ferrari at the time of the accident in which prosecutors say he crashed into the back of a police motorcycle in Sukhumvit, Bangkok, killing the driver, Pol Snr Sgt Maj Wichian Klanprasert.
After delaying hearing charges against him 7 times, Boss reportedly fled the country to Singapore, 2 days before he was due to face the charges in his family's private jet. Authorities say they will now issue an Interpol red alert as his whereabouts are unknown at this time.
Such charges of reckless driving causing death, carry a 15 year sentence in the Thai judicial system. Boss has not returned to Thailand since fleeing the country in 2017 but has been seen, and photographed, at the family home in London and at Red Bull promotional events since then.
SOURCE: Chiang Rai Times
Want more from the Thaiger family?
📱 Download our app on Android or iOS for instant updates on your mobile
📧 Subscribe to our daily email newsletter
👍 Like/Follow us on Facebook
🔔 Subscribe to or Join our YouTube channel for daily video updates
Third supsect arrested in bomb attack of Maldives ex-president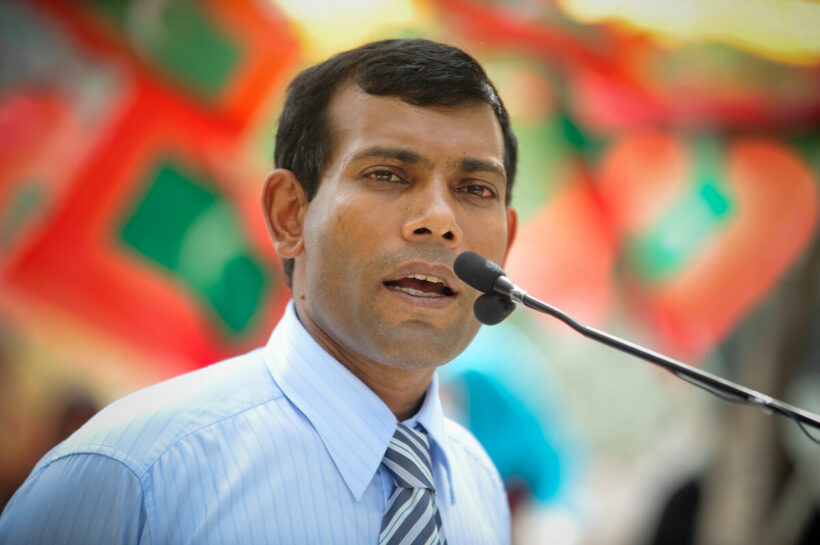 After a bomb attack in the Maldives attempting to assassinate former president Mohamed Nasheed, police have arrested a third suspect. The Manhunt has continued in the Maldivian capital city of Malé as the police appealed to the public for any information they may have about another suspect. Religious extremists have been blamed for the attempt on the former president's life.
Police did not release any details about the person that they arrested other than to confirm that they believed him to be connected to the bombing attack on Thursday. The bomb had been attached to a motorcycle that was parked near the Maldives ex-president's car, and the owner of that motorcycle along with the second man was already arrested yesterday.
Mohamed Nasheed was not killed by the bomb detonation as he walked to his car, but he was seriously injured and has been hospitalized since the blast. The explosion injured 3 other people including one British national. The ex-president is now the Maldives parliament speaker and his family has tweeted updates about his condition since the bomb blast. He was moved from requiring life-support to intensive care yesterday after removing shrapnel from the blast in a 16-hour surgery. Doctors say one stray piece just barely missed his heart.
Nasheed had been the first democratically elected president of the Maldives in 2008 after decades of one-party rule. But a military coup in 2012 overthrew the government and ended his presidency. He was widely applauded for his progressive push for democracy and climate activism. The Maldives is a collection of 1,192 coral islands with no mountains, making it the lowest nation on Earth at just 1 metre above sea level on average. Nasheed's pleas for action become a powerfully effective voice against climate change that could submerge the entire country he led.
Officials from the ex-president's Maldivian Democratic Party have accused religious extremists of the attack believing that it could be politically motivated. But as of now, no group has claimed responsibility. The Maldives is mostly Muslim and has had problems in the past with an Islamic State recruiter injuring 12 Chinese tourists with a homemade bomb in 2007 and sending local recruits to Syria in 2019.
SOURCE: Bangkok Post
Want more from the Thaiger family?
📱 Download our app on Android or iOS for instant updates on your mobile
📧 Subscribe to our daily email newsletter
👍 Like/Follow us on Facebook
🔔 Subscribe to or Join our YouTube channel for daily video updates
Murder of Thai wife may have been 2nd attempt by US man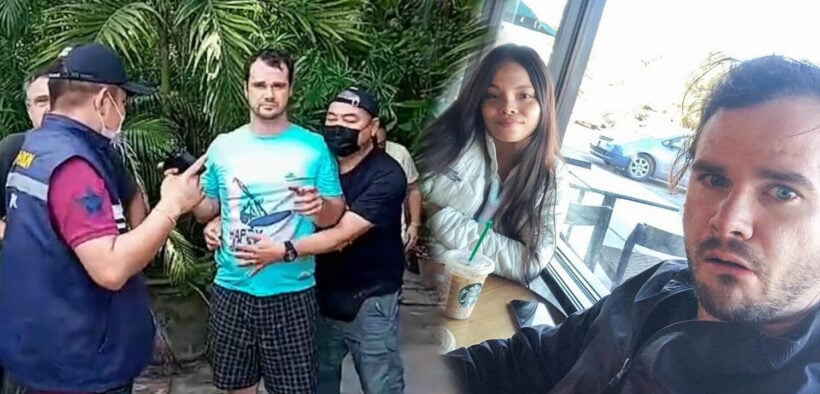 The American man accused of the murder of his Thai wife in Chiang Mai has now confessed to the brutal crime. And it may not have been the first time he tried to kill her. The 32 year old man, who was a computer programmer in the United States, admitted that he killed his wife while she was 3-months pregnant. Jason Matthew Balzar is now in custody at Muang Nan police station and has reportedly told police that he stabbed his wife Pitchaporn "Som O" Kidchob in the chest with a knife while she slept.
Police said after stabbing his wife, Jason put her body in a plastic bag and dumped it on the side of the road on Ban Srikerd-Samun Road, about 10 kilometres from their rented home at Tambon Chaiyasathan in the Muang district. A crime re-enactment was held at their home, a common occurrence in Thailand for police to piece together criminal acts and record details.
The murder was not Jason's first accusation of violent crime, with details surfacing of his 2019 conviction for threatening to murder a woman in the US. There is unconfirmed speculation that the victim of that attack was the same Thai wife murder victim, but in Colorado domestic violence cases withhold the names of victims.
He was sentenced to 2 years of probation after an attack in Longmont, Colorado that was originally charged as attempted murder, but lessened due to a technicality. According to the arrest report, Jason attacked her after she refused sex, hitting her head and pointing a gun at her, which fired near her head. He was again arrested for violating his probation by possessing 73 guns in December 2020.
After confessing to killing his pregnant Thai wife, Jason is being charged with the murder and with concealing her body. The American man claimed that he decided to kill her in her sleep because he was upset that she wanted to leave him. The couple had plenty of rough patches with frequent arguments being common in their household.
The victim's family don't believe the murder was a sudden crime of passion. Her sister and mother said they have often seen him carrying a knife.
SOURCE: Bangkok Post
Want more from the Thaiger family?
📱 Download our app on Android or iOS for instant updates on your mobile
📧 Subscribe to our daily email newsletter
👍 Like/Follow us on Facebook
🔔 Subscribe to or Join our YouTube channel for daily video updates
American arrested for alleged murder in Chiang Mai has past record of abuse in Colorado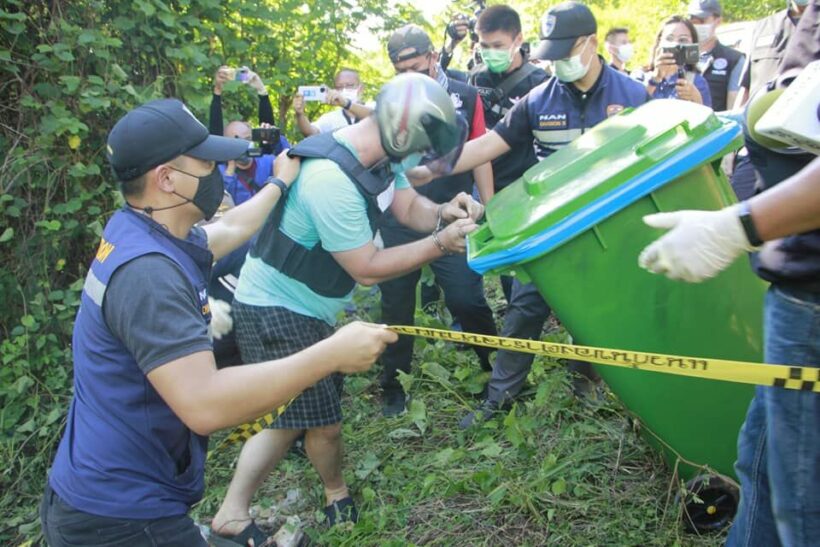 The American man who was recently arrested for allegedly murdering his pregnant Thai wife in Chiang Mai had been sentenced to 2 years of probation back in 2019 on assault charges after his gun went off while he was threatening a woman in Colorado. A report from the Associated Press says it appears to be the same woman.
Jason Matthew Balzer, 32, had initially faced attempted murder charges for assaulting a woman in Longmont, Colorado, but those charges were dropped. A Boulder District Attorney's Office spokesperson told a local reporter in a previous report that "in every case, we need witnesses to testify at a trial. Unfortunately, due to issues with the victim's availability, the higher charge had to be dismissed."
The victim had called the police saying Jason had asked to have sex and then assaulted her when she said "no," according to the arrest report. She told police he hit her face and slammed her head onto the bed's headboard several times before taking out a revolver and threatening to kill her, the report says. The woman told police she pushed the gun and it went off near her head.
Balzer pled guilty to third-degree assault in December 2019 and was sentenced to 2 years of probation. In December 2020, Jason was arrested in Colorado after police allegedly found 73 guns in his van. Possession of firearms is a violation of probation. It's unclear when Jason travelled to Thailand.
Since the case in Colorado involved a victim of domestic violence, the name was redacted in public court records, but a spokesperson for the District Attorney's Office told AP reporters that the victim has the same name as the woman killed in Thailand. Based on photographs, the spokesperson says they appear to be the same person.
On Thursday, Jason was arrested in Chiang Mai. Reports say he confessed to stabbing and killing his wife, 32 year old Pitchaporn Kidchop, who was 3 months pregnant. Police say Jason sealed his wife's body in a garbage bin before taking it to the woods about 5 kilometres away. In Thailand, a murder charge carries a maximum penalty of death.
Local police posted photos of the crime reenactment on Facebook. In Thailand, it is common for suspects to admit to crimes and reenactment the crimes to law enforcement officers and the press.

SOURCE: Time Call | Associated Press
Want more from the Thaiger family?
📱 Download our app on Android or iOS for instant updates on your mobile
📧 Subscribe to our daily email newsletter
👍 Like/Follow us on Facebook
🔔 Subscribe to or Join our YouTube channel for daily video updates