Phuket Gazette Thailand News: White masks to march on CentralWorld; Sadao supercar smuggler's highway; Call for businesses to help educate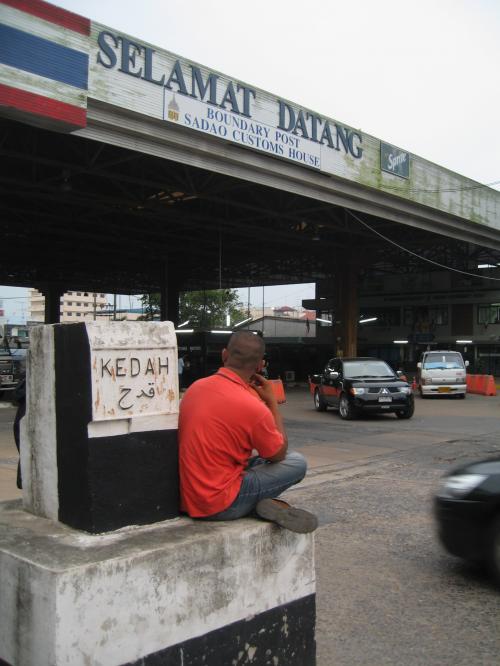 PHUKET MEDIA WATCH
– Thailand news compiled by Gazette editors for Phuket's international community
White masks adamant about rallying at CentralWorld despite ban
The Nation / Phuket Gazette
PHUKET: The white-masks are adamant about rallying at CentralWorld today as part of their weekly anti-government protest, although the department store yesterday banned protesters from using its premises for political rallies.
CentralWorld announced that it wanted to operate its business professionally and with political neutrality. Although it did not object to political rallies or political expression, it has decided not to allow any group to use its premises for political activities.
After the ban was announced on Friday night, Facebook page "V for Thailand", which provides information about the rally plans of the white masks, posted a message yesterday on the website saying the Bangkok rally would take place there.
The group had earlier planned to converge in a show of force against the Yingluck government at 1pm yesterday and rallies of provincial white masks were planned at 38 locations across the country today.
The white masks also posted a message asking members to persuade friends and families to join the rally to "liberate the country'.
"The more the obstacles, the more will power we have. Our mission is to suppress the corrupt,' the message stated.
The message was posted after Deputy Prime Minister Chalerm Yoobamrung warned of a bomb threat at the white mask rally, which was interpreted as a veiled threat against the protesters.
Senior Democrat MP Ongart Klampaiboon yesterday urged Prime Minister Yingluck Shinawatra to order police to keep security at the white mask rally.
He said government officials had leaked news that a third ill-intentioned group might incite violence at the white mask rally.
"Since the government already has this information, it must safeguard the protesters against any group. We have only seen the red shirts harass the white masks and resort to violence and force,' he said.
Government Spokesman Teerat Ratanasevi said Yingluck had instructed security officials to keep a close watch on the rally sites.
He said the government has not asked political groups to refrain from staging rallies as it believed they have the right to express their political opinion but police would monitor rallies to prevent any ill-intentioned group from creating a violent situation.
Yingluck was scheduled yesterday to attend the wedding of her niece, Chayika Wongnapachan at Plaza Athenee hotel.
Luxury cars regularly smuggled in from Malaysia, say officials
The Nation / Phuket Gazette
PHUKET: Customs officials from Songkhla's Sadao district said yesterday they had intercepted approximately 200 luxury cars in the last few years that were smuggled over the Malaysian border into Thailand via Sadao and Padang Besa.
They included stolen cars or those that car owners or rental shops had driven in and then reported stolen so they could claim insurance money, said Sadao customs deputy head Siwakrit Jenwipich, adding that some of the cars intercepted carried the insignia of the Malaysian royal family.
He said customs officials had recently tightened the rules and closed loopholes on selling impounded cars to prevent luxury car dealers and rogue officials from gaining possession of them later at cheaper prices.
Prayuth Maneechote, chief of Custom Office Region 4, said that in the last 12 months his office had seized 35 luxury cars smuggled across the Malaysian border at Padang Besa and five at Sadao, including a Daimler, Mercedes Benz and Jaguar.
He said one loophole enabled illegal high-end car traders to bring in luxury cars with tourists. The cars where then sold in Thailand with the proper papers and reported stolen in Malaysia in order to claim insurance money.
Prayuth said customs officials needed to implement stricter rules for checking tourists who brought high-end cars into Thailand.
Phongthep calls for private-sector boost in educational services
The Nation / Phuket Gazette
PHUKET: Speaking at a recent Nation Forum, Education Minister Phongthep Thepkanjana urged the business sector to step in and actively engage in the provision of educational services.
It is time for big corporations to start developing courses and producing graduates on their own to best respond to their needs, he said.
Phongthep's idea received a warm welcome from many top executives present at last Wednesday's event. CP All and Central Retail Corp (CRC) have, after all, already made efforts in this direction.
Held at the Dusit Thani Hotel, the latest Nation Forum embraced the theme of "Nation Exclusive Insights for CEOs Education Reform to Match Needs of Business". Nation Multimedia Group (NMG) chairman Suthichai Yoon served as moderator at the event.
"We organise the Nation Forum every few months to bring together key players in society so that they can discuss existing issues and explore solutions together. We are discussing educational issues today because education is a way to solve all other problems in the country," Suthichai said. About 40 business executives, including those from NMG, and academics attended the latest forum.
Everyone should join in efforts to provide educational services, because everyone is a stakeholder, Phongthep said, adding, "You will either reap or lose benefits from educational services."
No room for politicking
The minister emphasised that politicking must have no place in the educational arena.
"The educational sector must be politically neutral. Educational policies should not be changed every now and then. We have to create [quality] education for the future generations," he said.
In trying to persuade the business sector to play an active role in education, he pointed to the good example of such an approach in Germany.
Phongthep said Germany had identified 300 occupations that require technical skills and designed vocational courses accordingly with help from the private sector. Companies have either set up their own schools or conducted courses in collaboration with government agencies. "There are guaranteed jobs for graduates," he added. CP All chairman and chief executive officer Korsak Chirasmisak said big corporations should definitely do more than merely handing out scholarships.
With funding from CP All, the Panyapiwat Institute of Management and Panyapiwat Technological College have sprung into operation and successfully supplied staff to CP.
Busaba Chirathivat, CRC senior vice president for Corporate Communications, said that in a bid to find suitable staff, Central had been working with eight Rajabhat institutes in conducting retailing courses.
"We have done so for 10 years already. Our senior staff has helped with writing textbooks and developing curricula for the courses," she said, adding that the latest textbook revision had been undertaken last year.
Busaba said that so far, leading universities in the country had, however, not shown any interest in working with companies in developing their courses.
CRC has hired more than 20,000 people.
Mechai Viravaidya, founder and chairman of the Population and Community Development Association, s
— Phuket Gazette Editors
Keep in contact with The Thaiger by following our
Facebook page
.
Never miss out on future posts by
following The Thaiger
.
International travel in 2021 is unpredictable – Tourism Authority of Thailand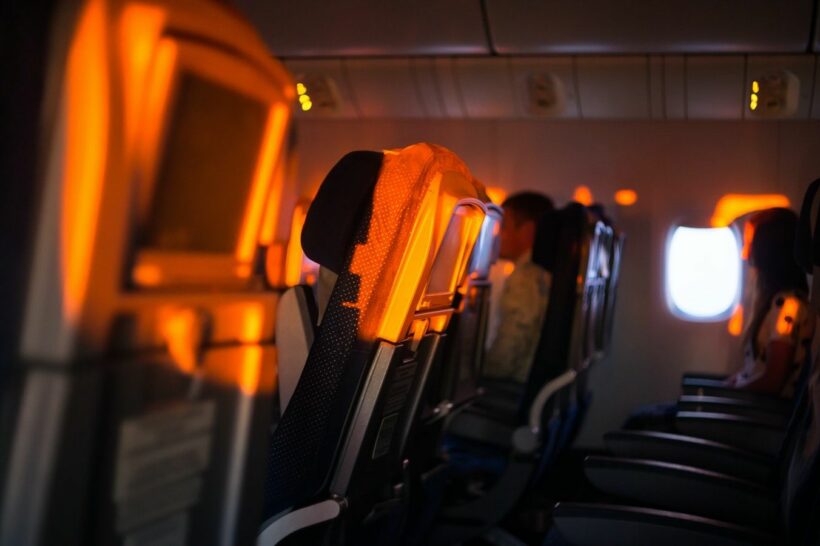 The future of Thailand's travel industry is "opaque", according to Tourism Authority of Thailand governor Yuthasak Supasorn. For once the usually over-optimistic TAT has made a completely honest assessment of the current situation.
"There are unpredictable factors that come into play when trying to determine how 2021 will pan out, like the availability of a Covid-19 vaccine, the number of coronavirus infections and travel restrictions. The tourism sector might not have what's considered a normal revenue, at least 80% of the pre-pandemic level, until 2022."
"We set 2021 as a year of adjustment before seeing a leap in 2022. We forecast Thailand will achieve 2.5 trillion baht in tourism revenue in 2022, or 80-90% of 2019, which recorded 3 trillion baht."
In reality, any large tourism recovery to pre-Covid numbers could take a lot longer.
Yuthasak says he met with an official from the Chinese Embassy and says that large groups of Chinese tourists, who made up around 10 million, or 25%, of foreign arrivals in 2019, will probably not travel to Thailand until a coronavirus vaccine is widely available. It's unclear how long it will take to commercially produce a vaccine and distribute it across the world.
A rebound in international tourism is expected around the third quarter of 2021 or in 2022, according to the World Tourism Organisation, based on the current situation but, learning from this year's events, recoveries in any industry are highly speculative.
For Thailand, Yuthasak says the country might see a moderate number of international guests around the second and third quarter of 2021 with more tourists visiting during the summer when the spread of the virus is considered to slow down due to the hot weather.
SOURCE:Bangkok Post
Keep in contact with The Thaiger by following our
Facebook page
.
Never miss out on future posts by
following The Thaiger
.
Deputy PM refutes claim that using lèse majesté law damages Monarchy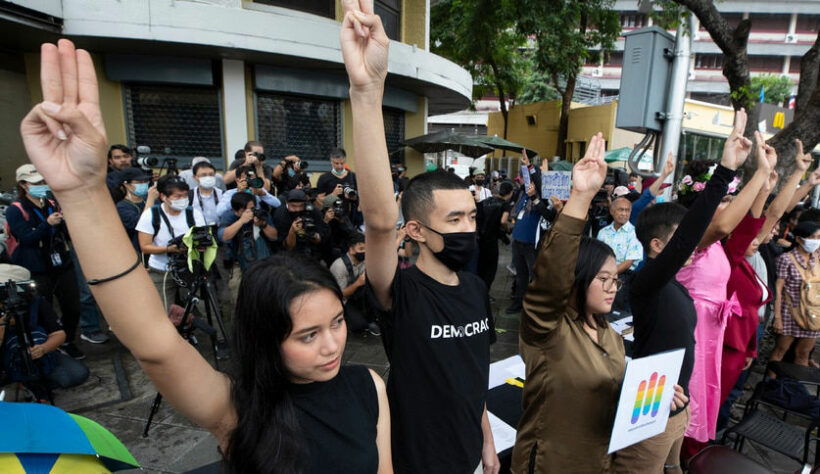 Deputy PM Wissanu Krea-ngam has dismissed claims that invoking Thailand's strict lèse majesté law is damaging to the Monarchy. He insists the law has been in use for years and can be applied in the case of current protesters who violate it through their public speeches.
Wissanu was responding to a claim from renowned academic Sulak Sivaraksa, who has slammed the government for resorting to Section 112 of the Criminal Code. Section 112 forbids insulting, defaming, or threatening the Monarchy, and a violation carries a punishment of up to 15 years' imprisonment.
Earlier this week, police confirmed that 12 protesters have been summonsed to face lèse majesté charges, a move which some say is designed to leave protest movements leaderless. Sulak addressed a large rally in front of the Siam Commercial Bank's headquarters in Bangkok on Wednesday, to accuse the government of harming the Monarchy by its use of the law. He has pointed out that the late King Bhumibol described the law as an assault on him and that the current Monarch, His Majesty King Vajiralongkorn, has also asked for it not to be used.
Sulak says the government must stop invoking the law in order to allow for a peaceful debate to take place on the role of the Monarchy. The current anti-government protests, which have been running since mid-July, are calling for reforms that will make Thailand's highest institution more accountable to the people. The demand is highly controversial, broaching as it does, a topic that has until now been completely taboo. Protesters are also calling for the resignation of PM Prayut Chan-o-cha and a re-write of the Constitution, followed by the dissolution of Parliament and fresh elections.
SOURCE: Nation Thailand
Keep in contact with The Thaiger by following our
Facebook page
.
Never miss out on future posts by
following The Thaiger
.
Thai government to sign vaccine contract with Oxford University, AstraZeneca, today
The Thai PM, Prayut Chan-o-cha, has confirmed that Thailand will today sign a contract with Oxford University and pharmaceutical giant AstraZeneca, for the procurement of their Covid-19 vaccine. The PM says the agreement will mean Thais can access the vaccine once it goes into production. This contract is in addition to the agreement signed for the transfer of vaccine technology that will enable it to be manufactured here.
Earlier this week, the team behind the vaccine announced that it was between 70-90% effective, depending on the dosage. The discrepancy raised some questions, as it appeared the vaccine was more effective when administered first as a half-dose, followed by a full dose, rather than when 2 full doses were administered. The team now says it may carry out another global trial to determine why the lower dose appears more effective.
The PM points out that one significant advantage the vaccine has is that it can be stored at temperatures of 2 – 8 degrees Celsius, unlike those of Pfizer-BioNTech and Moderna, which need to be stored at much lower freezer temperatures (around -70 degrees Celsius, in the case of the Pfizer jab). Such a requirement could create a logistical nightmare for some countries.
The PM says the vaccine is likely to be approved and go into production in Thailand by the middle of 2021, adding that the quicker it's available, the quicker the tourism sector and the overall economy will recover.
According to a Thai PBS World report, the PM says many other countries have signed similar deals with pharmaceutical companies, in order to guarantee access to effective vaccines for their citizens. Meanwhile, he adds that, until the vaccine is available, people should continue with hygiene measures such as mask-wearing in public spaces, hand-washing and social distancing, in order to avoid the repeat waves of the virus that other countries are having to deal with.
SOURCE: Thai PBS World
Keep in contact with The Thaiger by following our
Facebook page
.
Never miss out on future posts by
following The Thaiger
.