Phuket Gazette Thailand News: Restraint urged on Preah Vihear ruling; 10 hurt as train derails; Fundraiser for typhoon victims; Realty growth continues despite woes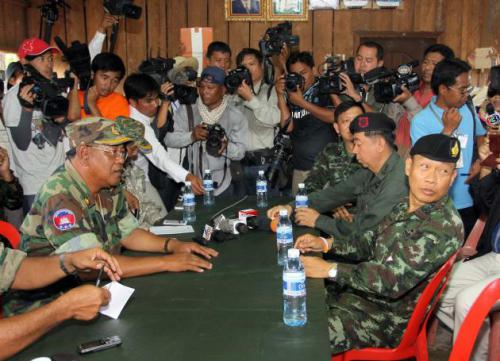 PHUKET MEDIA WATCH
– Thailand news compiled by Gazette editors for Phuket's international community
Govt urges restraint on Preah Vihear ruling
The Nation / Phuket Gazette
PHUKET: The government and military have held back on making definitive comments on the Preah Vihear case, waiting to see what transpires from a meeting with their Cambodian counterparts.
As villagers living along the border cheered and welcomed the restoration of peace after the International Court of Justice's verdict, heavy discussion took place on Facebook. Some calculated the loss of land to Cambodia after the World Court's verdict on the promontory of the Hindu temple. A few postings were about the 4.6-square-kilometre disputed area, which will be jointly developed by Thailand and Cambodia.
The court on Monday ruled that the vicinity of the Preah Vihear Temple in accordance with the Annex I map was under the sovereignty of Cambodia. The territory in question does not correspond to the disputed 4.6 square kilometres, and its exact dimensions remain unclear.
Yesterday, Prime Minister Yingluck Shinawatra and Deputy Defence Minister General Yuthasak Sasiprapha pleaded that Thai citizens first think about Thai-Cambodian relations rather than the disadvantages inherent in the verdict, while urging politicians not to use this for political gain.
The Thai-Cambodian joint committee will convene as soon as possible, Yingluck said after the Cabinet meeting yesterday. Foreign Minister Surapong Tovichakchaikul will hold talks with his Cambodian counterpart and when they are ready, the committee will meet. For now, soldiers are guarding their posts until the joint committee reaches an agreement.
PM Yingluck brushed aside the question of how long it would take to find out how much land Thailand would lose to Cambodia under the redefined promontory.
Regarding foreign media reports that Thailand had lost land to Cambodia, she said it was not a matter of win or lose, but this was a win-win ruling for both countries. "Two neighbours live together without a fight or violence. This should be what all want," she said.
Army chief General Prayuth Chan-ocha said Thailand had not lost its land, as the "small area" that the court ruled on was not yet specified. He said that while all were free to comment on the verdict, people should be careful, with the knowledge that one bad word could provoke a war.
"Soldiers are fully deployed to the South and disaster relief … We can't afford another fight."
Late on Monday, Cambodian Deputy Prime Minister Hor Namhong told reporters in The Hague: "We could say we both win the judgement. By asking the court to interpret the 1962 judgement, Cambodia has only one will – to settle the dispute with Thailand peacefully and to have Thailand stay as a good neighbour. We are close to each other, we cannot stay away," he said.
Surapong and Yuthasak arrived in Bangkok from the Netherlands yesterday, while Virachai Plasai, Thai ambassador to The Hague, will return today. Led by PM Yingluck, all of them will testify before Parliament today and take questions from MPs and senators.
Saying the translation and interpretation of the verdict was under way, Surapong said it was important that all Thais had a single message, for the peace of both nations. He noted that this understanding would facilitate Thai-land's stand at the joint committee meeting.
"These [efforts] are to allow both countries to move forward. We must preserve our relations with Cambodia, as our co-existence will be forever. People of both nations are happy with the verdict," he said.
Professor Chaiwat Khamchoo of Chulalongkorn University's faculty of political science urged that Thais to maintain unity and not drag the Preah Vihear issue into politics. He said the case went to the court again because it was politicised at home. The university on Friday will host a seminar on the ruling, with Ambassador Virachai as a speaker.
10 hurt as train derails in Udon Thani
The Nation / Phuket Gazette
PHUKET: A train with 50 passengers on board derailed in Udon Thani's Muang district yesterday morning, injuring 10 passengers.
Three carriages of the Bangkok-Nong Khai train ran off the track in Moo Mon sub-district at 5.30am, with one carriage plunging into a ditch. The train departed Bangkok at 6.20pm Monday.
Among the injured, eight were passengers while two were railway employees. Udon Thani Train Station chief Sukhum Suwancharoen said the train reached Udon Thani at 5.10am, before derailing while heading towards Nong Khai.
While railway officials were investigating the scene to determine the cause of the derailment, the passengers were taken by bus to Nong Khai Station 50km away.
Fundraiser for Haiyan victims organised
The Nation / Phuket Gazette
PHUKET: The government will hold a special event Wednesday to raise funds for the survivors of Typhoon Haiyan, Government Spokesman Teerat Ratanasevi said Tuesday.
The event will be broadcast via NBT and Radio Station of Thailand at 8.30pm. He encouraged all people to donate.
Phillipines was hit by the super typhoon last Friday. One of the strongest tropical storms on record, Haiyan tore through the centre of the archipelago killing an estimated 10,000 people in one city alone and destroying homes, roads and bridges.
Recent reports indicate that 9.8 million Filipinos have been affected.
Realty growth continues despite political woes
The Nation / Phuket Gazette
PHUKET: The political conflict has not yet thrown a wet blanket on the real estate industry as residential demand is still sizzling, according to Pruksa Real Estate Plc.
"The property market continues to grow at 5 per cent in the last quarter of this year thanks to the high demand in the market in the first nine months," Thongma Vijitpongpun, CEO of the leading residential developer, said yesterday.
However, if the political unrest tends to take a long time and affects the economy, that will have an impact on the market next year, he said.
"We have to take time to forecast and set our strategy for next year by monitoring the country's political situation for whether it will be a short-term or long-term conflict. If long term that will impact our business estimates for next year. If not, we will maintain our growth. Right now we cannot say what our business plan will be next year," he said.
However, the company is studying issuing debentures worth Bt6 billion-Bt7 billion next year to prepare for expansion, said Edward Cooper, chief financial and risk officer.
The company aims to maintain financial sustainability and control its cost of funds at not over 4 per cent. Its cost of funds is presently only 3.7 per cent – lower than other property firms in the market.
The company has revised its presales target for this year from Bt35.42 billion to Bt39 billion-Bt41 billion and its revenue target from Bt33.97 billion to Bt36 billion-Bt37 billion after realising presales of Bt36.92 billion in the first 10 months and revenue of Bt25.26 billion in the first nine months, which is up 35 per cent from the same period of last year.<
— Phuket Gazette Editors
Keep in contact with The Thaiger by following our
Facebook page
.
Never miss out on future posts by
following The Thaiger
.
Protesters' plaque damaged historical site, Fine Arts Department says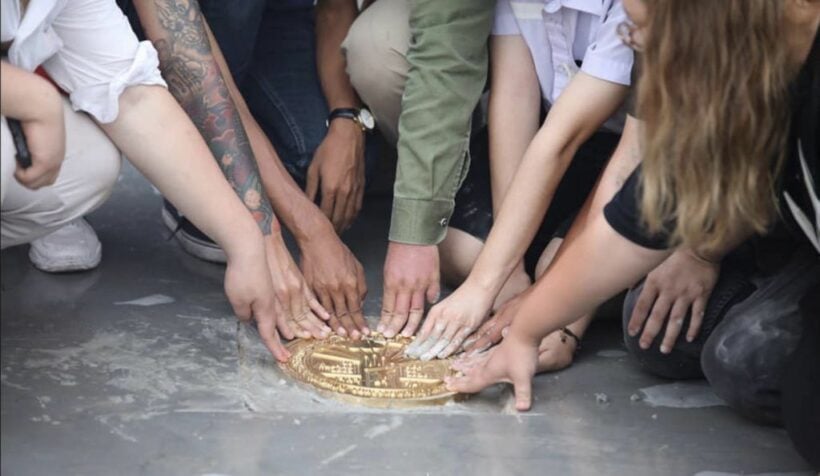 The Fine Arts Department says the pro-democracy protesters, who installed a brass plaque in an area next to the Grand Palace, broke the law. The department filed a complaint saying the installation of the plaque damaged a historic site, a violation of the Archaeological Site Act.
Protesters cemented the plaque in the perimeter of the Royal Field, known locally as Sanam Luang. It read "At this place the people have expressed their will: that this country belongs to the people and is not the property of the monarch as they have deceived us."
Sanam Luang is a registered archaeological site. Entering the area to install a plaque without permission is an offence under the Historical Sites, Archaeological Objects, Art Objects and National Museum Act 1961, according to the department's director general Prateep Phengtako.
Those who invade a historic site or destroy or depreciate it can face up to 7 years in prison and a fine of up to 700,000 baht. The department says since the plaque was illegally installed at Sanam Luang, it is considered destruction and depreciation of a historic site.
Less than 24 hours after the plaque was installed, it was removed and covered with concrete. The plaque was to replace a brass plaque that commemorated the end of Siam's absolute monarchy and the introduction of constitutional democracy for Thailand in 1932. The original plaque mysteriously disappeared in 2017 and was replaced with a new plaque with a pro-monarchist slogan.
SOURCE: Nation Thailand
Keep in contact with The Thaiger by following our
Facebook page
.
Never miss out on future posts by
following The Thaiger
.
This is how to apply to extend your visa in Bangkok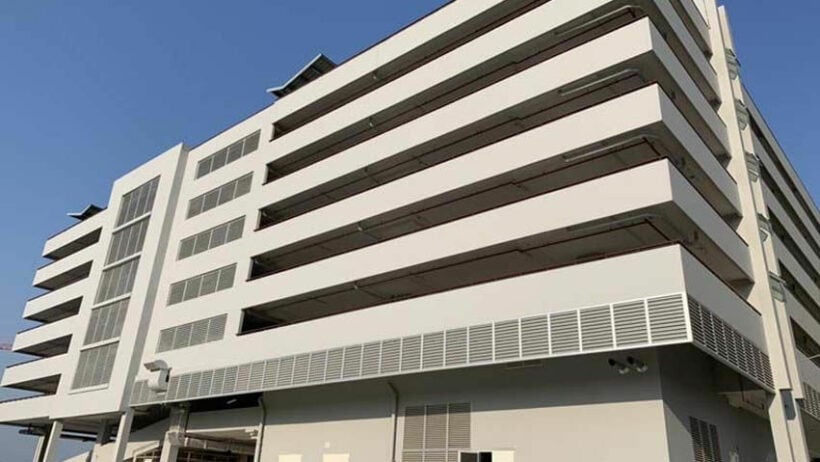 If your visa lapsed since March this year, and you are currently under the amnesty grace period that expires on September 26 (this Saturday), you will need to schedule an appointment online with the Immigration Division 1 at Mueang Thong Thani in Bangkok (a temporary immigration office near Don Mueang Airport) . Other regional areas will likely require you to make an appointment as well. Contact them before you just go to the offices and expect them to attend to your visa immediately.
You will need…
Online appointment with Immigration Division 1
Passport
TM 6 Departure Card
1,900 Baht fee for short term extension
Letter from embassy specifically stating inability to leave Thailand due to lack of repatriation flights and or a high risk of contracting Covid-19 in one's home nation, or because of your current health (which will also need a medical certificate).
Portrait photo to affix to short term extension application 3.5 cm x 4.5 cm in dimension
US Embassy letter request can be made online HERE.(The British and Australian Embassies have also said they will provide supportive letters for their citizens that can indicate why they need to stay in Thailand.)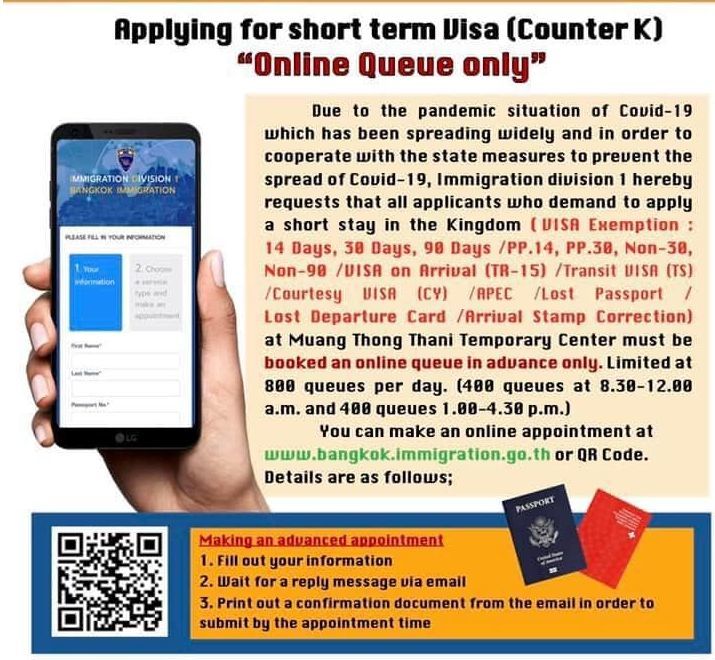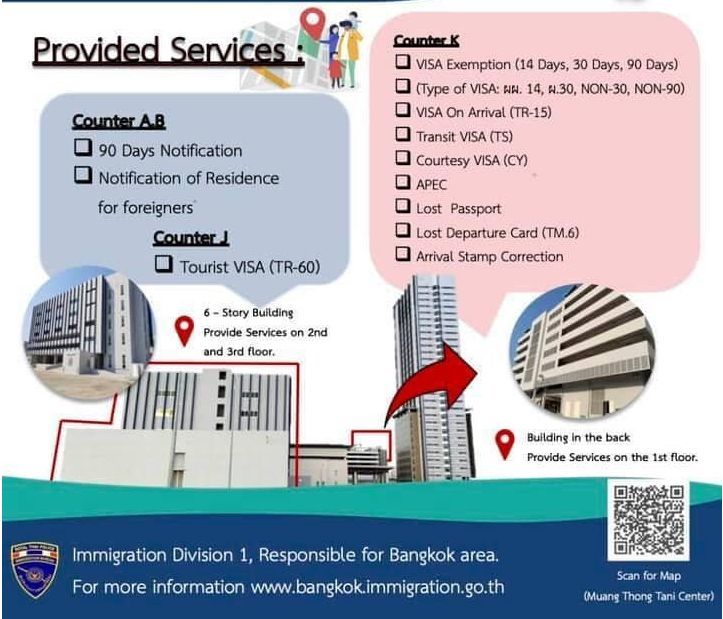 Keep in contact with The Thaiger by following our
Facebook page
.
Never miss out on future posts by
following The Thaiger
.
Alcohol banned at national parks after complaints of trash and drunk tourists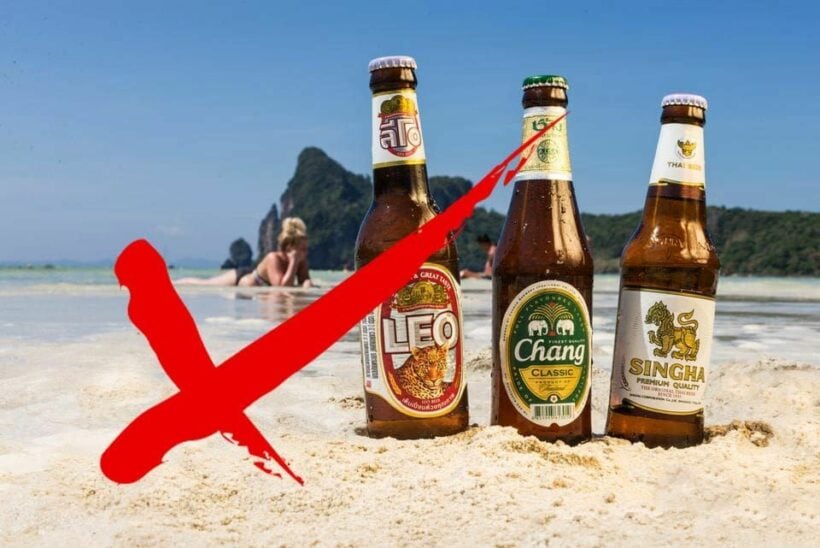 Alcohol is now banned at national parks after tourists allegedly got drunk at a waterfall and others left a load of trash by their campsite. The Department of National Parks, Wildlife and Plant Conservation has updated other park rules to make sure parks are kept clean and the wildlife isn't disturbed.
Just last week, trash left at a campsite at Khao Yai National Park was boxed up in a parcel and sent back to the campers. Thailand's Environment Minister Varawut Silpa-archa says he will blacklist certain tourists from national parks if they litter or cause damage to protected areas.
"We kindly ask every tourist to put garbage in the provided areas because the garbage that you left may kill wild animals that come down around the area looking for food. In this case, we purposefully collected all your rubbish in a box and sent them to your home as a souvenir as a lesson to not litter anywhere ever again."
Other tourists were allegedly drunk and making a lot of noise at the Namtok Samlan National Park, Varawut says. He says both groups of tourists face charges for their actions.
Here are some of the revised rules…
Alcohol is banned at national parks for the time being
Loud noise is not allowed after 9pm and noise must be stopped at 10pm
When renting a tent, tourists must provide identification, address and phone number
"Those who break the rules will be asked to leave and may face legal actions as well as being banned from other national parks. Camping equipment can also be confiscated."
SOURCE: Bangkok Post
Keep in contact with The Thaiger by following our
Facebook page
.
Never miss out on future posts by
following The Thaiger
.