Phuket Gazette Thailand News: Press freedom failing in Asia; Isolated schools get merge pass; 11 dead in capsize off Ranong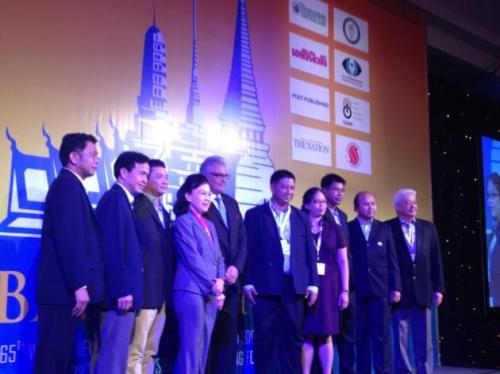 PHUKET MEDIA WATCH
– Thailand news compiled by Gazette editors for Phuket's international community
Newpaper chiefs confer on challenges facing industry
The Nation / Phuket Gazette
PHUKET: Global newspaper chiefs are here in Bangkok to confer on the big challenges that face the industry, which include poor press freedom and financial struggles.
At the International roundtable entitled 'The New Media Landscape and its Press Freedom Challenges" yesterday, the audience was told that Southeast Asia is still a "sad story" when it comes to press freedom while a number of African countries pose serious challenges for working journalists.
Though Thailand, the Philippines and Indonesia are regarded as more free when it comes to press freedom in the Southeast Asian region, these countries have their own challenges such as the lese majeste law in Thailand, the killings of journalists in Indonesia and the Philippines and the controlling of the Internet through laws such as Computer Crimes Act in Thailand and the Philippines, said Gayatri Venkitesuwaren, executive director of the Bangkok-based Southeast Asian Press Alliance (SEAPA).
From the African continent, Ferrial Haffajee, editor of City Press in South Africa, said problems ranged from jailing of journalists in Ethiopia to the state of emergency in Nigeria. In the Democratic Republic of Congo, said Haffajee, the country has become a no-go zone for journalists and other countries in the continent including North and South Sudan, Zimbabwe and Somalia are difficult for journalists to operate in.
Kavi Chongkittavorn, columnist at The Nation and chairman of the roundtable, said press freedom in Southeast Asia still has a lot of problems, including the lese majeste law in Thailand. The region, he said, is like a Disneyland of political systems due to the wide range of governance methods.
The event was part of the four-day 65th anniversary of the World Newspaper Congress. The annual summit meeting of the world's newspapers and news publishers, organised by the World Association of Newspapers and News Publishers (WAN-IFRA), ends on Wednesday.
The congress started with a roundtable discussion on digital media, where panellists agreed that newspapers across the world would need to go digital, encompassing websites, smart phones and tablets to meet the needs of the consumers. Through the digital platforms, they can seek revenue from online subscription and advertising.
Stig Nordqvist, an executive director for Publishing & Digital, WAN-IFRA, said that the consumption of news will soon be as big on mobile as on laptop and PC, while print circulation and advertisement is rapidly decreasing in mature markets. Supporting this is a change in consumer behaviour as well as structural change in advertising strategy to cover new media.
Media publishers without healthy online business are extremely weak, and increasing the digital focus is key for building business. Nordqvist said that leading publishers are now heading to generate more than 50 per cent of revenue from digital platforms. For this, newspapers need a proper data management system to manage and balance their customers and advertisers.
Anders Berglund of Schibsted Media group Sweden urged news organisations to adopt the real-time bidding (RTB) model, as this will be the next big thing for online media. RTB is an automated process that allows online bids and purchases by media buyers.
Isolated schools may not have to merge
The Nation / Phuket Gazette
PHUKET: The Education Ministry will provide further assistance to small schools that are unable to merge with larger ones, due to their isolated locations, said Education Minister Phongthep Thepkanjana, following recent discussions with locals in Chiang Rai's Muang district.
During his visit to the province he paid a visit to a small school – a branch of Pha Khwang Witthaya School – which provides education for up to 39 students. Despite having only 39 students, the school will not be merged as it serves students in an isolated mountainous area, said Phongthep, who talked with locals and discussed ways to keep the school open.
The school's administrators revealed that they lacked the resources, but stressed it was crucial to keep it open for the students.
"The Education Ministry will provide the school with more resources for the sake of the students. The school will be equipped with a satellite for distance learning and temporary teachers will be assigned to teach subjects with which local teachers are not so familiar. Locals will also take part in passing on their wisdom – such as weaving and basketry – so that students can apply them in their working lives," Phongthep said.
Responding to opposition against the school-merging policy, Phongthep insisted that it was to improve the quality of education and was not just aimed at closing down small and inefficient schools.
However, he said those schools that could not be merged due to their isolation, would receive assistance from the ministry in the form of educational planning and temporary teachers, who would travel to the schools to teach subjects like mathematics and English.
Surajate Palee, director of Pha Khwang Witthaya School, said one of its school branches – Khwae Wuadam – was in a mountainous area where the Karen and Lahu tribes lived. He said it was too isolated for students to travel to another school and the parents were also too poor to pay for their children to attend schools further away.
Lerphong Phornphininworakij, acting director of the Khwae Wuadam branch, said its teachers had to teach students in combined classes with Prathom 5 (Grade 5) and Prathom 6 (Grade 6) studying mathematics together.
Prathom 5 students often had to wait until Prathom 6 students finished their more advanced lessons before joining the class. This, he said, meant that the teaching process was much slower than in schools with proper resources. As a result, the school's national test scores were well below the national average, he said.
Naji Ja-nga, 48, a mother, said the school branch helped provide her child with some education. She did not want it to be closed down and said the ministry should instead provide it with more teachers, books and equipment.
Nako Waku, a grandma of a student at the school, said she did not want her niece, still in primary education, to have to travel far as she was still too young.
11 bodies found floating off Ranong
The Nation / Phuket Gazette
PHUKET: Eleven bodies of people believed to be from Myanmar's Koh Song province were found floating off Ranong province yesterday.
Police were investigating the gruesome findings. After first finding10 bodies, they then found one more off Koh Chang in Ranong's Muang district.
Police suspect they were among dozens of people from Myanmar whose boat capsized and sank on May 31 as they were travelling from Koh Song.
Thirty-eight people from the boat survived and were detained by Thai authorities for illegal entry, as they had no travel documents.
— Phuket Gazette Editors
Keep in contact with The Thaiger by following our
Facebook page
.
Points deduction system for drivers to be introduced mid-December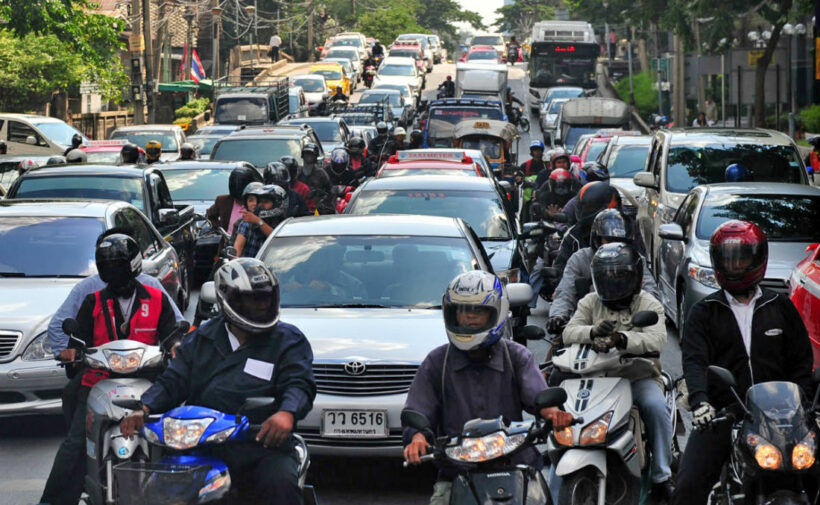 The point deduction system, for traffic and road infringements, is tentatively scheduled for activation for motorists and motorcyclists in mid-December. It is hoped that the system will help reduce road fatalities and injuries on Thai roads.
The deputy commander of Highways Police Command says that every licensed driver will be given an allocation of 12 points. Each time the driver commits a traffic law violation, points will be deducted. When there are no points left, the driver's license will be suspended for 90 days, after which the driver or motorcyclist will have to undergo training administered by the Land Transport Department to get their licence back, and another 12 points.
Those who don't attend the training, however, will have their licence returned after 90 days, but with only 8 points.
Points to be deducted differ, depending on the offence. Offences are divided into four categories:
• One point deduction
Using a cell-phone while driving; exceeding the speed limit; not wearing crash helmets for motorcyclists; not wearing seat belts; not giving way to emergency vehicles, riding on the sidewalk and not stopping for pedestrians on zebra crossings.
• Two points deduction
Running a red light; driving on the wrong side of the road; reckless driving; driving while his/her license is suspended and drunk driving.
• Three points deduction
Organising or promoting street racing without permission; hit-and run; driving while under the influence of narcotics; driving while under the influence of alcohol exceeding 150mg per ml.
• Four points deduction
Driving under the influence of alcohol exceeding 200mg per ml, drunk driving in a way which may cause serious injuries or death to the other people; driving in a manner disregarding the safety of the other people or causing trouble to other people.
SOURCE: Thai PBS World
Keep in contact with The Thaiger by following our
Facebook page
.
Opposition hits out at government's military spending in 2020 budget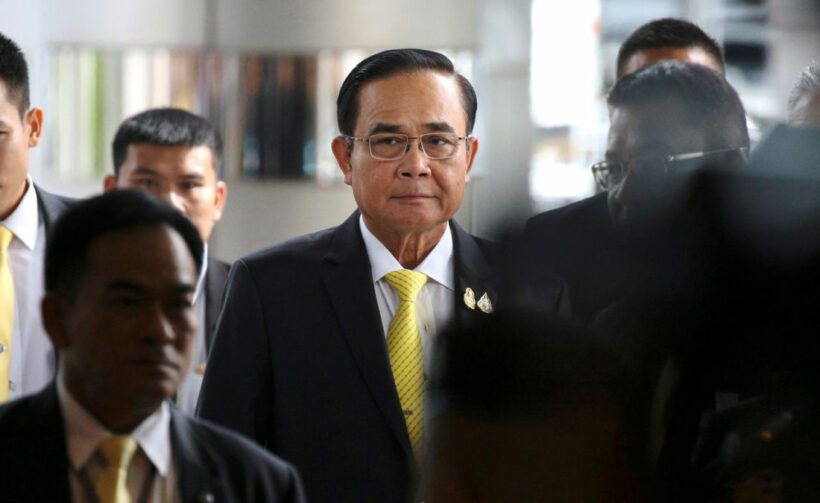 PHOTO: Reuters | The Business Times
The opposition is accusing the government of being more concerned with military arms than the daily struggles of Thai citizens. During a debate in Parliament on the budget bill, the government was accused of caring more about the growth in military spending than citizens' financial woes.
The opposition levied the attack after PM General Prayut Chan-o-cha delivered the 3.2 trillion baht bill to the House of Representatives. The debate on the 2020 budget is expected to continue for two more days and if approved by Parliament, the bill will come into force early next year.
The PM says the budget aligns with the "20 year strategy" to improve the living standards of the nation's citizens while growing the economy, but opponents accuse him of making defence spending a priority.
The leader of the opposition, Sompong Amornvivat, claims that in the five years the PM has been in power, total spending has hit 14.3 trillion baht, with loans of 2.2 trillion baht, without any significant growth in the economy. He accuses the government of spending more than 6 billion baht on defence, with the Interior Ministry getting 25 billion baht more than last year.
It's also understood that the government has also put 518.8 billion baht aside, which it can spend as it wishes, without the consent of Parliament.
The government's tourism stimulus plan, whereby domestic tourists would be given cash incentives, also came under fire as Sompong declared it a waste of money that would do nothing to boost productivity.
The subject of the PM's oath-taking fiasco reared its head again, as the leader of the Seree Ruam Thai Party, Pol General Sereepisut Temiyavej declared the PM and his government unfit to rule or propose a budget bill as a result of it.
Anudit Nakorntab from the Pheu Thai party said the government should postpone unnecessary spending on military arms while the country's citizens battle economic hardship, accusing the previous junta-led administration of also prioritising the military in its spending.
SOURCE: The Nation
Keep in contact with The Thaiger by following our
Facebook page
.
Academics warn of high cost of Thai ban on agri-chemicals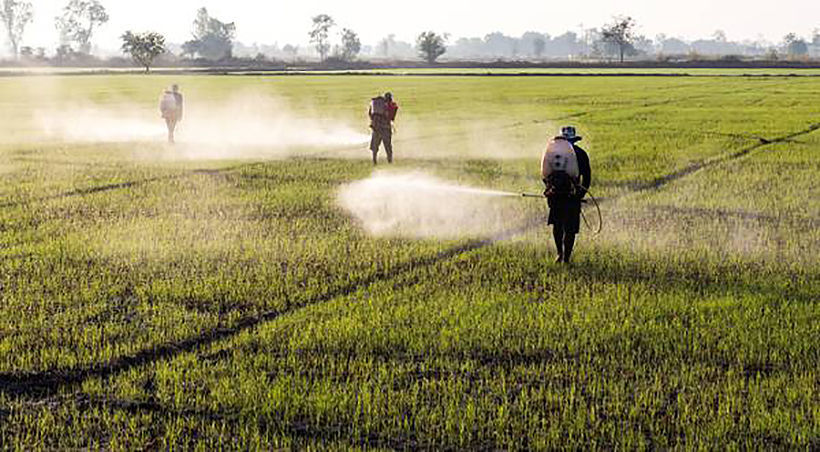 The chairman of the Thai Sugarcane Farmers Association, Thongkam Cheongklad, says a ban on the weed-killer paraquat would have a severe impact on production costs. Academics and Thai sugarcane farmers have also expressed their concern over the ban, saying it could cost the industry up to 570 billion baht.
The Nation reports that up to 1.2 million people working in the sugarcane industry are understood to be against the ban, saying the proposed paraquat substitute is both expensive and ineffective.
The president of the Thailand Society of Sugarcane Technologists, Kitti Choonhawong, says Thailand has approximately 11 million rai dedicated to sugarcane plantations, generating about 300 billion baht a year.
He claims that a ban on agri-chemicals may lower sugar production, which in turn would affect sugar factories and cause the export market to lose as much as 94.6 billion baht. Thailand is currently the world's second biggest sugar exporter, behind Brazil.
A research director from the Thailand Development Institute says the ban could ultimately mean the country is not allowed to produce enough food, unless chemical fertilisers are still allowed if chemical pesticides are banned.
Viroj Na Ranong says production costs will still rise however, along with labour costs, adding that the government needs to do its homework.
"The government has to implement measures based on research, not on social trends and politics."
It's understood that The National Hazardous Substances Committee will meet on October 27 to decide if a ban on three chemicals currently used in farming will go ahead. The substances involved are paraquat, glyphosate and chlorpyrifos and the proposal is for them to be banned from December 1.
SOURCE: The Nation
Keep in contact with The Thaiger by following our
Facebook page
.