Phuket Gazette Thailand News: Police wanted for tourist extortion; Chiang Mai train derails; Egypt exodus; Royals in better health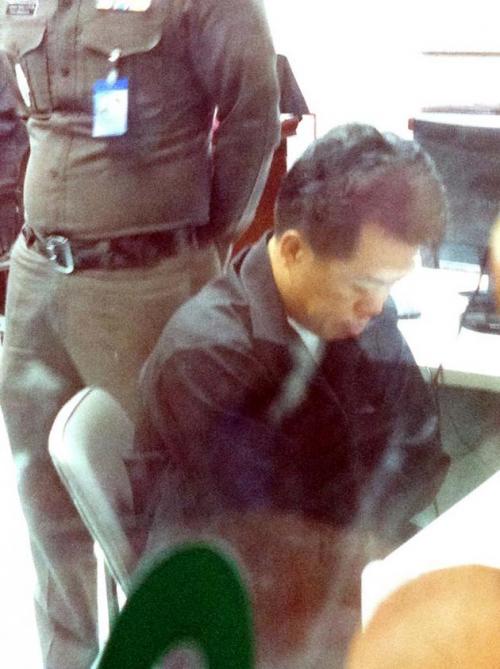 PHUKET MEDIA WATCH
– Thailand news compiled by Gazette editors for Phuket's international community
Police officers suspended over alleged extortion of tourists
The Nation / Phuket Gazette
PHUKET: Four Bangkok-based policemen have been suspended for allegedly extorting Bt2 million from two Italian tourists after making a false allegation against the victims and holding them captive.
Arrest warrants have been issued for two of the officers, who were on the run at the time of going to press.
An Uzbek national, who allegedly assisted in the crimes, was arrested late evening.
Police action on the case follows as Interpol inquiry conducted after the victims' families lodged a complaint.
Arrest warrants have been issued for Police Lieutenants Wirat Inyord and Akkhranet Muthawan of Lumpini station, deputy Bangkok police chief Maj-General Parinya Jansuriya said yesterday.
The fugitive Uzbek suspect, likely acting as the interpreter in the extortion scam, has been identified as Muhiddin Sharipov.
The two other police officers allegedly involved in the extortion – Senior Sgt-Major Sathit Jansome and Sgt-Major Phoorithat Cheunjampa, both of Thong Lor station – have been placed in custody after their requests for temporary release on bail were rejected yesterday by Bangkok South Criminal Court.
The five suspects have been charged with armed robbery, armed kidnapping and armed extortion.
Their mug shots were made public at a police conference yesterday, at which Parinya said border checkpoints and immigration offices at airports and seaports had been alerted over their possible departure.
The two tourists – architect Danillo de Vito and engineer Antonio de Muro – were not harmed during their one-day captivity, which began on Monday night after the four officers approached them while they were withdrawing money from an ATM machine near the Racha Nana hotel, where they were staying.
A police source said there was also a police major present at Lumpini police station, who assisted in negotiations that the two tourists would be released if they gave Bt2 million to him and the five suspects, in return for them not being further charged with using a false ATM card.
In their statement to Interpol, the two victims said the ATM card they were using was authentic, but the suspects had threatened them using the false allegation that it was a fake.
During the talks at Lumpini police station, the two successfully bargained for the amount to be reduced to 25,000 euro (about Bt1 million), before they were briefly held further at a Bangkok motel, where a surveillance camera captured them going in and out together with the five suspects.
The victims were then escorted on Tuesday to withdraw money at a Barclays Bank branch in the All Seasons building, which they later transferred to two bank accounts registered under the names of Nana Racha hotel staff.
Parinya said a total of 1,500 euro had initially been transferred to the accounts.
During a phone call home by the victims, they told their families in Italy what had happened.
The victims' families later asked for help from Italian police, who forwarded the complaint to Interpol, police said at the press conference.
Chiang Mai train bound for Bangkok derails
The Nation / Phuket Gazette
PHUKET: A Bangkok-bound train from Chiang Mai derailed in Lampang yesterday morning, but there were no casualties.
Somchai Kongchuensin, a senior official of the State Railway of Thailand, said there were 80 passengers on the train at the time of the accident.
He said the derailment happened at 6.35am in Lampang's Hang Chat district. More than 50 officials and engineers rushed to the scene to put the diesel locomotive back on its tracks. More than three hours passed before the locomotive and its 10 carriages were ready to resume operations.
A new locomotive was coupled at the next station to bring the 10 carriages to Bangkok.
Somchai said relevant officials would investigate the derailment further to determine the exact cause.
Number of Thai nationals fleeing Egypt unrest reaches 934
The Nation / Phuket Gazette
PHUKET: With the arrival of 322 more Thai nationals from Egypt yesterday morning, the number returning safely to Thailand in the wake of the Egyptian unrest has soared to 934.
However, with another flight scheduled to leave Cairo as of press time yesterday, it is believed 183 Thais are still waiting for a flight home.
Another 418 are estimated to still be residing in Egypt, where the unrest has claimed more than 1,000 lives.
The 332 Thais left Cairo on Thursday night and landed at Don Mueang Airport in Bangkok yesterday on a charter flight paid for by Thailand's Foreign Affairs Ministry.
The Royal Thai Embassy in Cairo said it had secured seats for 11 more Thais on EgyptAir Flight 960, which was scheduled to leave Cairo late last night and arrive in Bangkok this afternoon.
It added that 80 more Thais would be put on Singapore Airlines Flight 493 today. The flight will arrive at Suvarnabhumi Airport tomorrow. (Aug25).
The Immigration Bureau and the Ministry of Social Development and Human Security have been instructed to facilitate the entry of Thai nationals arriving from Egypt. Accommodation will be provided for those passengers who have to wait for their relatives to pick them up.
PAD leaders will no longer lead rallies
The Nation / Phuket Gazette
PHUKET: People's Alliance for Democracy (PAD) leaders announced Friday night that they would give up their role in leading political rallies as doing so would only risk them violating their bail conditions and not bring any real changes.
In its "last statement" read by a spokesman at the ASTV studio, PAD said it had proposed that all Democrat MPs resign and join a mass protest led by the yellow-shirt movement to prove their sincerity in introducing an overhaul in Thai politics, which it dubbed "Reform of the Country". However, it said, the Democrats refused to join.
It added that ousting this government would only result in a vicious cycle, as Pheu Thai would be voted in and would return. The Democrats, on the other hand, possibly refused to join PAD's political reform because it hoped to return to power, it said.
The PAD, a former Democrat ally, said the party was partially responsible for its problems in Thai politics and was an obstacle to the "reform". It said the Democrats should be held responsible for any future problems.
It said PAD leaders had been restricted by court orders during the Democrat-led government.
The PAD may make a return in the future once reform had taken shape to make sure it was finally complete. Manager Daily, its website and the ASTV would continue their operations.
PAD leaders' decision to quit meant freeing their supporters to select to join in any rallies without having to wait for their decision. Core PAD leaders were present in the studio and took turns to speak their minds to supporters.
The PAD, otherwise known as the yellow shirts, formed in February 2006.
Heavy rain across the country this weekend – local forecasts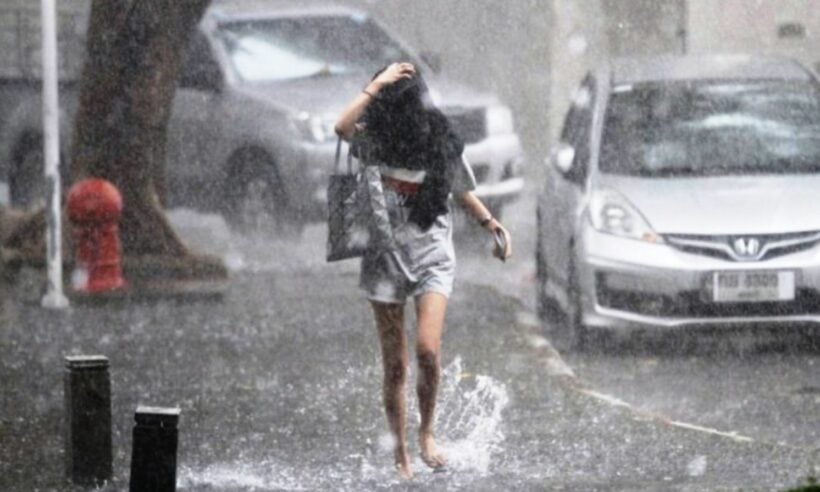 Heavy rain is expected across much of Thailand over the next few days, mostly as a result of the intensity of a tropical storm crossing into Vietnam today, 'Noul', from the South China Sea. The low pressure cell will help intensify the effects of the south west monsoon too. But the remnants of the storm won't "slam" into Northern Thailand as one news site claimed – rather it will be a lot of rain and increased winds. The storm is expected to cross into Thailand around the Mukdahan province some time early tomorrow,
Around the country, Saturday will be the worst with rains easing during Sunday. Thailand north east 'Isaan' provinces will be the worst affected as they are in the direct track of the storm as it crosses Vietnam, into Laos, and then crossing Thailand's borders in the upper north east in the early hours of tomorrow morning.
Whilst tropical storm 'Noul' has been packing winds from 80 – 120 kilometres per hour as it reaches the central Vietnam coast areas, including popular tourist locations like Da Nang and Hoi An, the storm will continue to dissipate as it moves inland. The storm has been tracking across the South China Sea this week, gathering strength, in a west northwesterly direction.
Residents in the coastal town of Hoi An report that it rained continuously last night, with strong winds, and that they expect widespread flooding to be reported during the day.
The forecast for heavy rain in Bangkok will probably dampen some of the enthusiasm for tomorrow's anti-government rally to be held in and around the Thammasat University Tha Prachan campus.
Here are the forecasts for Saturday and Sunday around the country…
Bangkok

Phuket

Chiang Mai

Pattaya

Khon Kaen

Koh Samui

Read more about Thailand's annual monsoons HERE.
SOURCE: weather.com
Keep in contact with The Thaiger by following our
Facebook page
.
Never miss out on future posts by
following The Thaiger
.
Loan sharks allegedly threatened 8 year old boy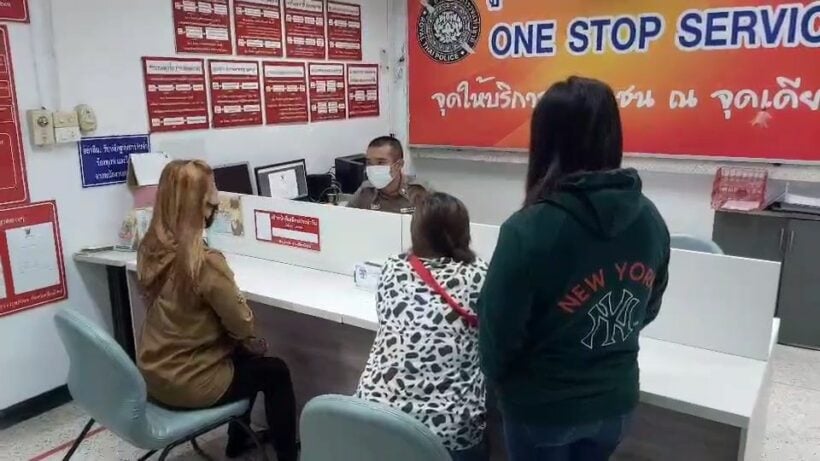 Police are trying to track down 2 men who allegedly trespassed inside someone's home in Chiang Mai and threatened an 8 year old boy, claiming his mother owes them money.
The boy was home alone when the alleged loan sharks parked their black truck and entered the house looking for the mother. When they saw she wasn't home, they allegedly threatened the child, saying… "Take care of your mom, she might die before she pays off her debt."
The boy's mother, 43 year old Saithong filed a report with police, saying that she was scared something might happen to her or her children. Thai media says the family is "shocked" and "scared."
Officers from both the Hod Police Station and Jom Thong Police Station are investigating. Police say the threat violates Thailand's Child Protection Act. If they find the men who made the threat, police say they will arrest them.
Police are asking the public to report any threats made by loan sharks.
SOURCE: Thai Residents
Keep in contact with The Thaiger by following our
Facebook page
.
Never miss out on future posts by
following The Thaiger
.
Chiang Mai official accuses YouTuber and 'life coach' of fraudulent fundraising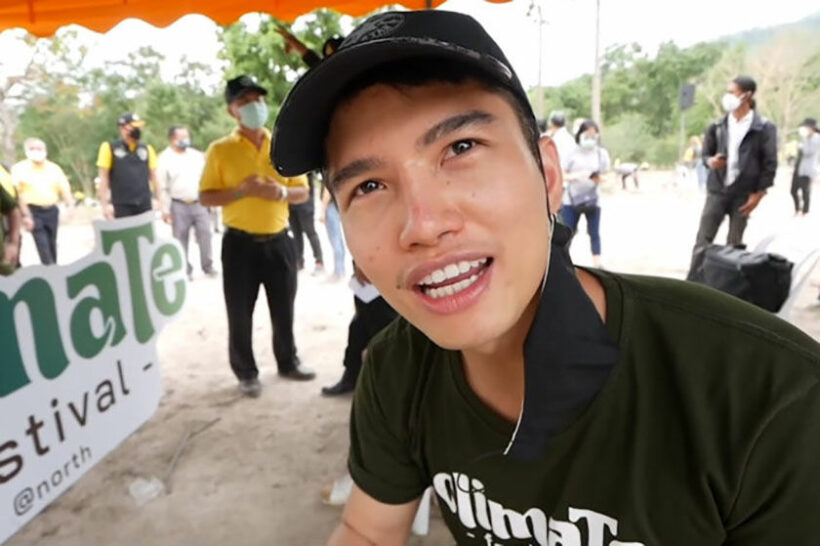 An official in the northern province of Chiang Mai is accusing prominent Thai life-coach Sean Buranahirun of fraudulent fundraising and misleading the public. Bunyarith Nipvanich, assistant chief of the Mae Rim district, has filed a police report, accusing Sean of not distributing funds he raised in March to help officials fight forest fires in the renowned Doi Suthep area.
Sean Buranahirun dispenses simplistic 'life advice' and quasi eastern philosophy on YouTube, in English and Thai. His channel has 1.4 million subscribers.
Thai PBS World reports that over 6,000 donations were made to Sean's bank account between March 30 and May 6, adding up to a total of 1.4 million baht. Bunyarith says a portion of that was then transferred to Sean's business account, but officials involved in fighting the Doi Thep forest fires say they never received any. Bunyarith is calling for legal proceedings against Sean, accusing him of illegal fundraising, defrauding donors, and violating the Computer Crimes Act.
Meanwhile, it's understood Sean presented himself at Chiang Mai police station in July, accompanied by a lawyer, following a summons. At the time, he said donations were used to buy N95 face masks, which were sent to 21 hospitals and schools. He further added that he would send 1.3 million baht of his own money to the Chiang Mai governor.
SOURCE: Thai PBS World
Keep in contact with The Thaiger by following our
Facebook page
.
Never miss out on future posts by
following The Thaiger
.