Phuket Gazette Thailand News: Nation in mourning; Lampang bus tragedy takes legal road; PM orders troop briefing on Preah Vihear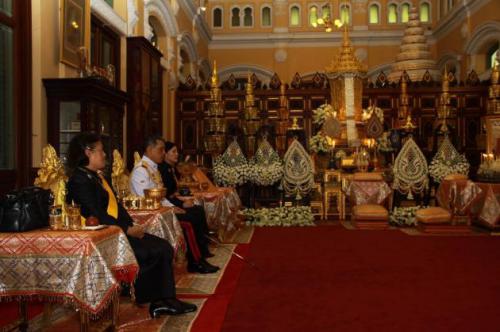 PHUKET MEDIA WATCH
– Thailand news compiled by Gazette editors for Phuket's international community
Nation in mourning
The Nation / Phuket Gazette
PHUKET: Thailand yesterday began a 30-day period of national mourning over the passing away of His Holiness the Supreme Patriarch Somdet Phra Nyanasamvara, with flags being flown at half-mast and thousands of mourners turning out to pay their respects.
The government yesterday extended the mourning period from 15 days announced earlier in the day to 30 days, according to Prime Minister Yingluck Shinawatra. She said that in addition to flying the flags at half-mast, state agencies and public officials were instructed to wear black for 30 days.
Yingluck said she made the instruction in a Prime Minister's Office's order issued yesterday.
Earlier yesterday, the Prime Minister's Office announced in the Royal Gazette that a 15-day mourning period would be observed from yesterday until November 8. The period was later extended until November 23.
The government yesterday asked all groups of people to observe mourning during that period, according to the announcement.
His Majesty the King yesterday instructed royal family members and palace officials to observe 30-day mourning from yesterday to November 23, according to the Royal Household Bureau.
The head of the Kingdom's Buddhist monastic order passed away at 7.30pm on Thursday due to a blood infection following recent surgery for an intestinal infection. His body yesterday was moved from Chulalongkorn Hospital, where he had been receiving treatment, to Wat Bowonnives Vihara, where he had served as an abbot.
An estimated 3,000 people gathered solemnly along the roads as the Supreme Patriarch's body was moved from the hospital to the temple shortly after noon. Several hundreds of mourners lined the busy road outside the hospital, from where the body of the Kingdom's top Buddhist leader was due to be shifted to the temple for religious ceremonies. People of all ages – from school students to frail old women – crouched respectfully next to the heavy traffic. Most were dressed in the mourning colours of black or white.
The Supreme Patriarch's body was transported in a motorcade from the hospital via Ratchadamri Road, Rama IV Road, the expressway, the Urupong intersection, Phetchaburi Road, Lan Luang Road, the Phan Fah intersection, and the Wan Chat intersection before arriving at the temple.
Lines of military and police cadets, in white suits, lined up on both sides along the road from the Wan Chat intersection to the temple. Behind the lines of cadets were large groups of mourners.
White and black cloth covered the perimeter walls of Wat Bowonnives. Houses and buildings around the temple displayed photos of the Supreme Patriarch. Local residents wore black in mourning. Many shops in the area agreed not to sell alcoholic drinks.
The Supreme Patriarch was a friend of His Holiness Dalai Lama of Tibet, who called him "my elder brother".
In a related development, different political groups yesterday decided to suspend their activities out of reverence for the Supreme Patriarch.
The Students and People's Network Reforming Thailand, in a comment posted on the group's Facebook page, said they would not hold any entertainment activities at their rally site out of reverence for the Supreme Patriarch.
The V for Thailand group also posted on Facebook that it would put its activities on hold.
The Democrat Party has also cancelled its "Reveal the Truth" rally scheduled for today in mourning and will meet again next Saturday at Wat Chan Pradittharam in Bangkok's Phasi Charoen district.
Meanwhile, the red-shirt faction Red Sunday plans to go ahead with its rally at the Ratchaprasong intersection tomorrow as scheduled to voice its opposition to the revised amnesty bill, the group's leader Sombat Boonngam-anong said yesterday.
Sombat said that though the rally was going ahead, he would also rely on social media to launch a "virtual rally" as well as talk to supporters via Facebook and Twitter.
He added that he would be wearing a red shirt, but he was not bothered what colours the other protesters wore.
Suriyasai Katasila, a key member of People's Assembly Reforming Thailand said the group would meet on Sunday as scheduled but before it starts it would do a mourning ceremony for the Supreme Patriarch first.
In Memoriam: the Supreme Patriarch of Thailand
The Nation / Phuket Gazette
PHUKET: His Holiness Somdet Phra Nyanasamvara, the Supreme Patriarch of Thailand (Suvaddhana Mahâthera) whose birth name is Charoen Gajavatra was born in Kanchanaburi Province, on October 3, 1913.
His Holiness was ordained as a novice when he was 14 years old at Wat Devasangharam in Kanchanaburi. Then he enrolled for Dhamma study at Wat Bovoranives Vihara until he aged fully for the monkhood.
His Holiness was ordained as a Buddhist monk at Wat Bovoranives Vihara on February 15, 1933 by His Holiness Prince Kromma Luang Vajiranyanavamsa, and stayed there until he passed the ninth grade, the highest level of Pali examination as constituted by the Thai Sangha in 1941.
His Holiness had been moved through the lines of ecclesiastical promotion.
Firstly, he was promoted to higher ecclesiastical Rajagana title in ordinary, Raja and Deva levels respectively with the same titular name of Phra Sobhonganaphorn. After that, he was promoted to the higher ecclesiastical rank in the Dhamma level with the name of "Phra Dhammavaraphon," before being appointed to the title of Phra Sasanasophon.
Later on, he was bestowed with the special titular name of Somdet Phra Nyanasamvara, and finally was consecrated as the Supreme Patriarch (Sangharaja) with the special titular name of His Holiness Somdet Phra Nyanasamvara, Somdet Phra Sangharaja Sakolmahasanghaparinayaka on April 21, 1989. His Holiness is the 19th Supreme Patriarch of the Rattanakosin Period.
An enthusiastic learner, His Holiness has been keenly interested in education, especially the language studies, since he was a Pali scholar. He had learned and mastered several languages, such as English, French, German, Chinese, and Sanskrit.
His Holiness Prince Kromma Luang Vajiranyanavamsa, his preceptor, was concerned that he would overindulge in secular education, and therefore had reminded him to allocate his time for meditation. As a result, His Holiness had started practicing meditation ever since, and kept doing it consistently, making him a Mahathera who has been knowledgeable in both the Dhamma studies and practice.
As His Holiness is an expert in foreign languages, particularly English, he has obtained modern knowledge through reading English books, of both secular and religious subjects, thus making him a visionary person who always catches up with the country's situations. That is a great benefit to his teaching and propagation of Buddhism. The religious books authored by His Holiness are up to date, and timely for people and the circumstances in modern days. Apart from that, he also has played a vital role in teaching the Dhamma to Thais and foreigners.
His Holiness has a far-sighted view on education. He was involved in the founding of Thailand's first Buddhist University, "Mahamakut Buddhist University", and for the first time initiated the Training Institute for Dhammaduta Bhikkhus Going Abroad.
His Holiness is the first senior monk who plays a vital role for the
— Phuket Gazette Editors
Keep in contact with The Thaiger by following our
Facebook page
.
Never miss out on future posts by
following The Thaiger
.
US cuts Thailand's tariff benefits after long-running pork dispute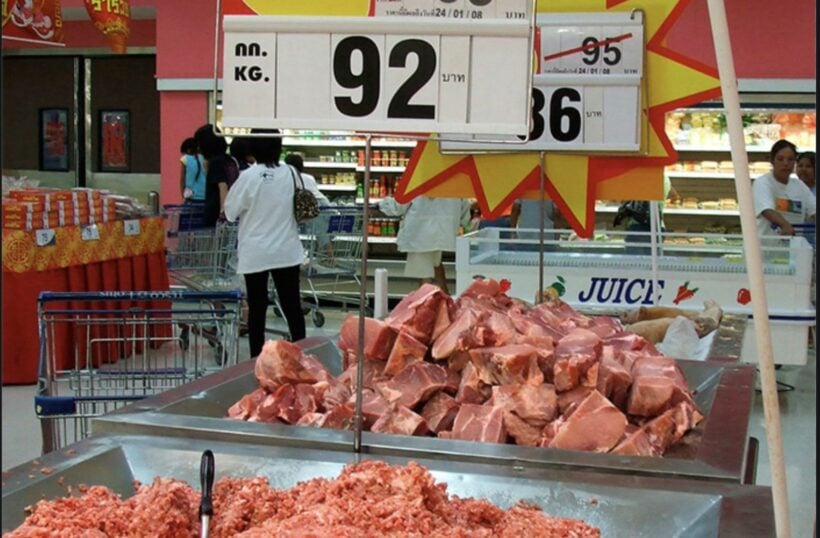 Thailand's duty-free privileges for US$817 million in exports with the US are to be revoked from the end of this year, according to US President Trump in an announcement yesterday. The President blamed a lack of progress in opening the Thai market to US pork products. Trump's letter announcing the action follows more than 2 years of threats and negotiations with Thai officials over issues ranging from access to Thailand's markets for US goods and the documented inadequate labour rights in the south east Asian nation.
Washington will now eliminate some tariff benefits for Thailand, accusing the country of failing to allow imports of pork from US producers.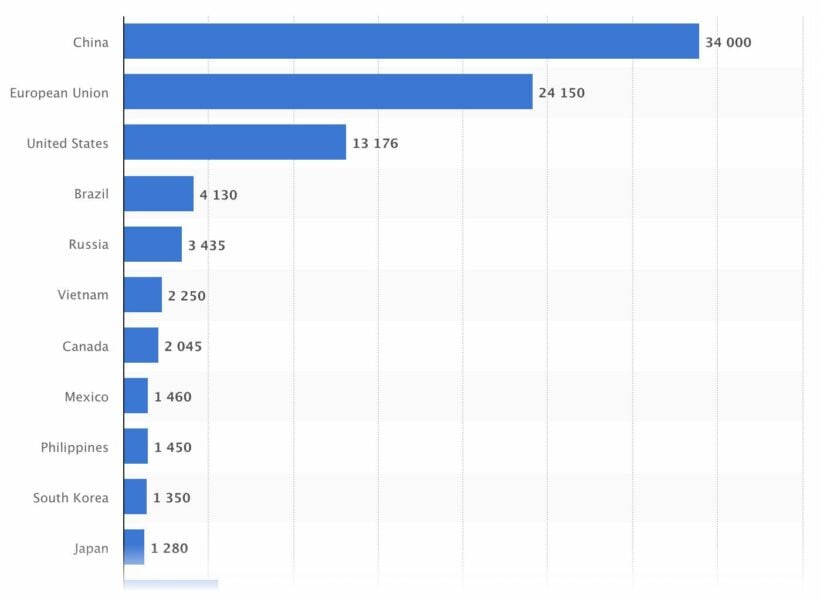 GRAPHIC: Global pork production in 2020, by country (in 1,000 metric tonnes) – statista.com
The suspension of the Generalised System of Preferences access follows a suspension earlier this year on about $1.3 billion worth imports from Thailand, which once had such privileges for about US$4.4 billion in exports to the United States.
The US Trade Representative's office said the list of products includes mango, pineapple, manicure kits, steel pipes and precious stones., auto parts, dried produce, tools, electrical products and aluminium kitchenware.
Writing to the House Speaker Nancy Pelosi, President Trump said… "I have determined that Thailand has not assured the United States that Thailand will provide equitable and reasonable access to its markets."
GSP, Generalised System of Preferences, is a 70s-era program of US trade preferences for developing economies aimed at improving workers' rights and access to broader markets.
"The US Trade Representative's office also announced that it had closed other GSP eligibility reviews with no loss of benefits for Georgia, Indonesia and Uzbekistan. It also said new GSP reviews were opened for Eritrea based on concerns about workers' rights."
SOURCE: Reuters | VOANews | statista.com
Keep in contact with The Thaiger by following our
Facebook page
.
Never miss out on future posts by
following The Thaiger
.
Dow and S&P 500 take a breath after an ugly week, tech stocks lead the way down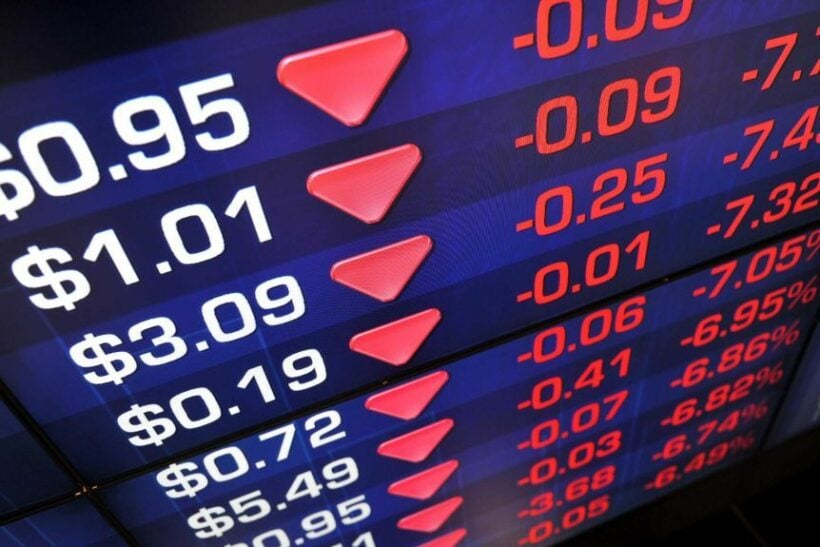 US stocks closed lower yesterday to end an ugly week downbeat with 'uncertainty' remaining the overwhelming sentiment. Tech stocks led the march downwards. The Dow Jones Industrial Average dropped in its biggest monthly collapse since March with investors reacting to rising Covid-19 cases in the US and Europe, peppered by nervousness ahead of next Tuesday's US presidential election. The increased volatility forced all three major indexes seeing their biggest weekly declines since the worst of the coronavirus-inspired selloff 8 months ago.
The Dow fell around 157 points, to end near 26,502, according to preliminary figures, while the S&P 500 lost around 40 points, or 1.2%, to finish near 3,270. The Nasdaq Composite gave up around 274 points, or 2.4%, closing near 10,912. The Dow had a 6.5% weekly fall and a 4.6% monthly drop. Friday's decline saw the Nasdaq negative for the month of October, falling 2.3%. The Nasdaq was down 5.5% for the week.
The Dow dropped more than 500 points at its session low with tech stocks – primarily Apple, Amazon, Alphabet and Facebook – leading the market decline.
A number of stocks were on the move, down, following a slew of earnings, including from the tech giants. Twitter sank more than 20% on slowing growth, while Exxon reported its 3rd straight quarter of losses.
Key moments yesterday…
Dow closed down 0.59% for its 5th negative day out of 6
S&P 500 closed down 1.21% for its 4th negative day in 5
Dow closed down 6.47% this week for its worst week since March 20
S&P closed down 5.64% this week for its worst week since March 20 when the S&P lost 14.98%
S&P closed down 2.77% this month for its second-straight negative month
Nasdaq closed down 5.51% this week for its worst week since March 20 when the Nasdaq lost 12.64%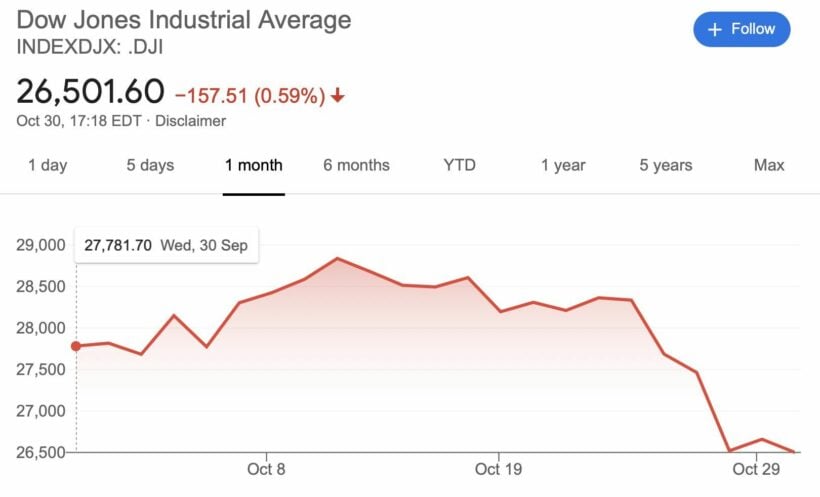 Keep in contact with The Thaiger by following our
Facebook page
.
Never miss out on future posts by
following The Thaiger
.
Free Trade Agreement talks continue between Thailand and EU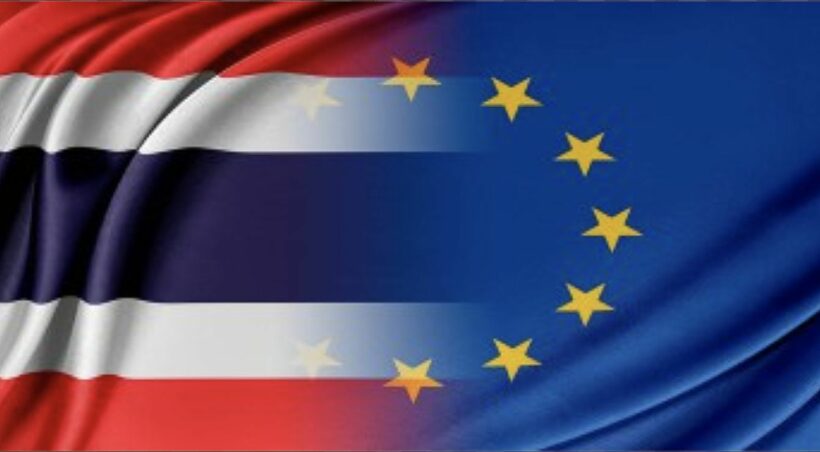 Thailand is resuming trade talks with the European Union on the long-delayed Thai-EU free trade agreement. The 15th Thai-EU Senior Officials' conference was held virtually between leading Thai and European trade officials this week. The push was on to have the Free Trade Agreement signed and sealed by the end of this year.
Discussions were held regarding the ongoing affects of the Covid-19 pandemic, the impact on Euro and Thai economies, the current political unrest in Thailand, the fight against Illegal Unreported and Unregulated fishing, promoting the protection of labourers and a commitment to strengthen ties between the Euro zone and Thailand.
The next step in the establishment of the FTA will be a forthcoming meeting on trade and investment in December.
The virtual meeting was represented by Sasiwat Wongsinsawat, the Director-General of the Department of European Affairs and the European Union's Paola Pampaloni , the Deputy MD for Asia and Pacific Department at the European External Action Service.
Keep in contact with The Thaiger by following our
Facebook page
.
Never miss out on future posts by
following The Thaiger
.