Phuket Gazette Thailand News: Mass closure of schools branded unconstitutional; PM website hacker surrenders; Army grip on nation still strong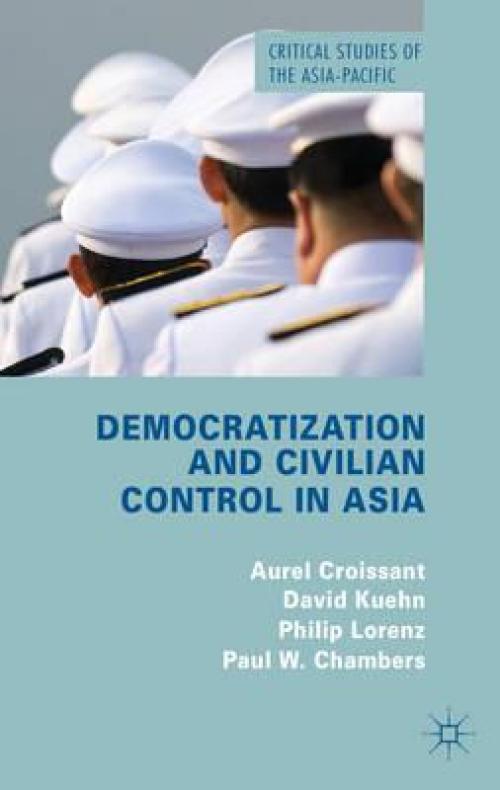 PHUKET MEDIA WATCH
– Thailand news compiled by Gazette editors for Phuket's international community
Closing small schools unconstitutional, say rural teachers
The Nation / Phuket Gazette
PHUKET: The Rural Teachers Society's Northeastern branch yesterday condemned the Education Ministry's move to close down small schools.
"It's a violation of the 2007 Constitution," said society vice president Wittaya Panpeng.
He was speaking at a teachers' forum held by the Federation of Teachers Associations of Thailand.
Education Minister Phongthep Thepkanjana, however, was undaunted. He has stood by his policy to close some small schools to improve the overall quality of educational services. Usually allocated few resources and few teachers because they have just a handful of students, small schools are often plagued by quality problems.
Wittaya said the government was required by the Constitution to provide Thais equal access to 12 years of free education. "The government has the duty to ensure that education services reach all children," he said.
He complained that if small schools in rural zones were closed, many more children would leave school.
"I believe some children, especially those in remote areas, will simply stop going to schools if the nearby schools are closed," he said. Wittaya is the director of a Si Sa Ket-based school.
He said the Education Ministry should find out the wishes of local communities before deciding to close down small schools in their areas.
"So many teachers at small schools disagree with the policy to close down their schools. They are planning to stage a protest at the Education Ministry, bringing along students and parents," Wittaya said.
Phongthep said his policy did not seek to eliminate all small schools. "We are going to close down just some of them. We will also provide free transportation for local children who have to move to study at another school instead," he said. "At most, these children will only have to travel some three to five kilometres further."
He said merging the schools would give children better access to learning materials.
"In areas where there is just one school, we definitely will not close it," the education minister said.
Hacker agrees to surrender
The Nation / Phuket Gazette
PHUKET: The 29-year-old man from Nakhon Si Thammarat who allegedly defaced the PM's Office website and left derogatory messages on Wednesday has agreed to surrender this morning, a police source said yesterday.
An arrest warrant is being sought for the suspect, said Pol Maj Gen Pisit Pao-in of the Technology Crime Suppression Police.
The man from the southern province had infiltrated TV Channel 3's website before, officials said.
Hacking is an offence under the Computer Crime Act punishable by up to five years in prison or a fine of up to Bt100,000 or both.
The hacker could also be penalised for posting defamatory messages, he added.
Deputy Prime Minister Chalerm Yoobamrung said investigators knew the identity of the hacker and have evidence against him. However, he did not identify the man.
The motive of Chandrakasem Rajabhat University graduate is still unclear, though Chalerm said it it was not necessarily political.
Prime Minister Yingluck Shinawatra told reporters that the attack might have just been a test of the security of the website and did not have anything to do with her recent speech in Mongolia, in which she described her brother, former PM Thaksin Shinawatra, as a political victim.
The hacker left offensive messages alongside a funny image of Yingluck.
The prime minister had her Twitter account broken into in October 2011. A 22-year-old university student from Songkhla, Ekkawit Thongdiworakul, was caught and is being prosecuted under the Computer Crime Act.
Prinya Hom-anek, a cyber-security expert, said the PM's Office website, like other government websites, was not secure enough and could be broken into even by amateur hackers.
The website of the Office of the Permanent Secretary of the PM's Office, which also came under attack on Wednesday, has been hacked every year since 2006, he said.
"The government should check all its websites. Those that are not qualified should be closed and improved before they are opened to the public," he said.
"The fact that Thai government websites are easy hacking targets hurts the country's security image on the global stage. The weak defences of government websites also draw hackers from outside to use Thailand as a base to launch cyber attacks on other countries. This may put at risk the relationships between Thailand and those countries," he said.
Prinya is a member of the Thailand Information Security Association and president and CEO of ACIS Profession Centre.
There are plenty of advanced hacking tools and hackers do not need to have much knowledge to use them to breach Thai government websites, he said.
The Unlimited Hacking Team has denied any involvement with the PM's Office website hacker, who claimed to be part of the group, Prinya said.
"This group consists of Thai and foreign hackers. They said they did not hack the PM's Office website though they have hacked more than 1,000 government websites," he said.
Sak Degkhoontho, president of the Electronic Government Agency, said the EGA's plan to patch up holes in government websites got the Cabinet's nod two weeks ago but has yet to be implemented.
Civilian control of military long way off, expert says
The Nation / Phuket Gazette
PHUKET: Thailand remains among those countries that have failed to institutionalize civilian control over the military, according to an expert on the military's role in Asia.
Professor Aurel Croissant, co-author of the new book "Democratization and Civilian Control in Asia", said Thailand ranks fifth in the world in terms of having the most number of military coups – 18 "successful" over the past eight decades.
Comparing Thailand to Pakistan, Croissant, who teaches political science at Heidelberg University in Germany, said the risk of a putsch remains high.
"Thailand is a high-risk coup-prone country," he said yesterday at a public forum on democratic control of the military, organised by Chulalongkorn University's Institute of Security and International Studies (ISIS) and the Friedrich Ebert Foundation (FES).
Croissant predicted it would be a long time before Thailand can achieve genuine civilian control over the military. It will depend on not just the military refraining from getting involved in politics but also on strong civilian support and consensus that civilians should have oversight of the military.
"There's no consensus that they will not pull the military into political conflicts," said Croissant, who jointly conducted research on the topic over four years in which more than 180 people in the Kingdom were interviewed.
Croissant said the military's power can be exerted not just through the staging of coups d'etat but also through influence over the government's decision-making processes. The lack of coups doesn't automatically mean that civilian oversight exists, he said. "The military can exercise control over policy because democracy is weak."
However, unlike co
— Phuket Gazette Editors
Keep in contact with The Thaiger by following our
Facebook page
.
Never miss out on future posts by
following The Thaiger
.
Top 10 ways to avoid getting Dengue Fever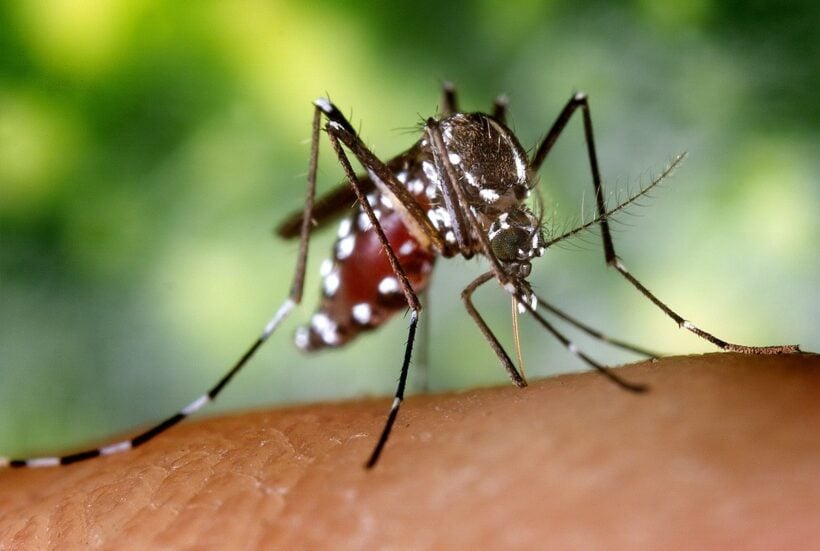 There is no specific medicine to treat dengue infection. About 1 in 4 people infected will get sick, some very sick. A severe case of dengue can be life-threatening within a few hours and will probably require hospitalisation. The most common symptoms of dengue include nausea, vomiting, a rash, muscle aches and joint pains. Symptoms of dengue typically last 2 – 7 days. Most people recover in about a week.
A lot of Thailand is jungle. And the weather is very humid. Mosquitoes thrive in both situations. You're in their domain and they're not going anywhere just because you want to live here or are on your vacation. The Aedes aegypti mosquito is the carrier of Dengue Fever which is very prevalent in South East Asian countries.
Your best way to avoid Dengue Fever is to avoid the carrier mosquitos which bite you. Here are a few tried and proven methods.
1. Mosquitoes love the ground
Most mosquitoes 'hang around' close to the ground so your feet and legs dangling under the table are an easy target and out of sight. You won't hear them buzzing under there over the clinking of glasses and the tuk tuks whizzing by. If you're heading out to dinner take some repellent for your legs, the lower on the legs, the more likely you are to be bitten there. Most restaurants and bars will have some spray – just ask them.
It's the places we love and appreciate about Thailand, sitting amongst the tropical jungles, that are also the most dangerous when it comes to contracting dengue. And just because you're staying on a 10th floor condo and think you're high above the scourge of the mosquitoes, you're not safe and plenty of mosquitoes will find their way to find you.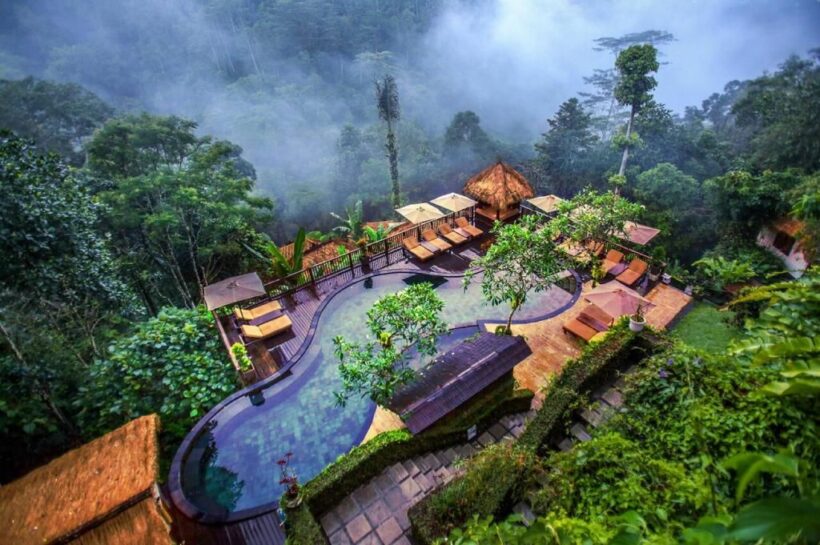 2. Sunrise and sunset
We love the sunsets in Thailand. And for the morning people, sunrises. So do Aedes aegypti, the type of mosquitoes that carry Dengue. So these times of the day you need extra precautions against mosquitoes. They will be around. If you are at an outdoor venue at the time make sure the fans are circulating the air under the tables and you have a quick spray of repellent – every venue will have some available.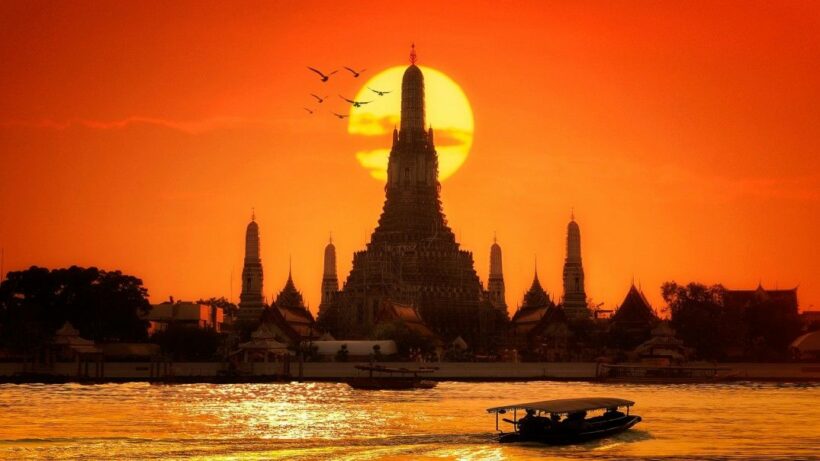 3. They love your perfume
If you smell nice – a hint of perfume or after-shave here or there – the mosquitoes will be attracted too. Probably not your intended target. That scented soap the hotel provided (in the impossible-to-open plastic wrap) is likely a sweet smell for the relentless mosquito's tracking system.
When they're not biting you they're usually attracted to flowers. Bland is better if you want to avoid mosquitoes. Buy unscented deodorant too. Try chocolates, flowers and an expensive restaurant to lure your partner instead.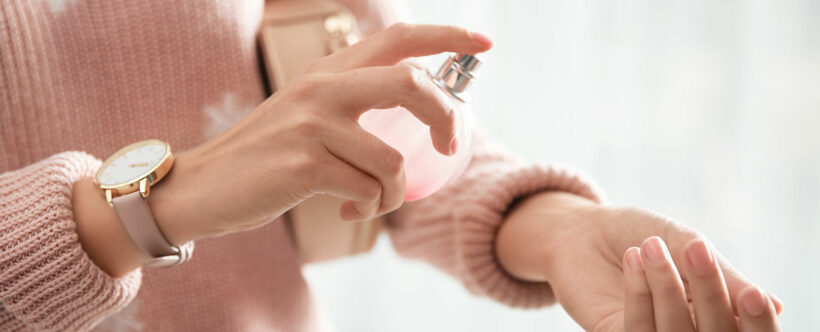 4. Biege is back
Beige is back. Mosquitoes are fashion victims and seem attracted to bright coloured clothing. Bland coloured clothes are less attractive to mosquitoes. There may be a reason the tropical safari suit (and 70s fashion item) is beige.
(By the way, only Roger Moore as James Bond looks cool in a safari suit. YOU probably won't look cool but it may help you avoid being bitten.)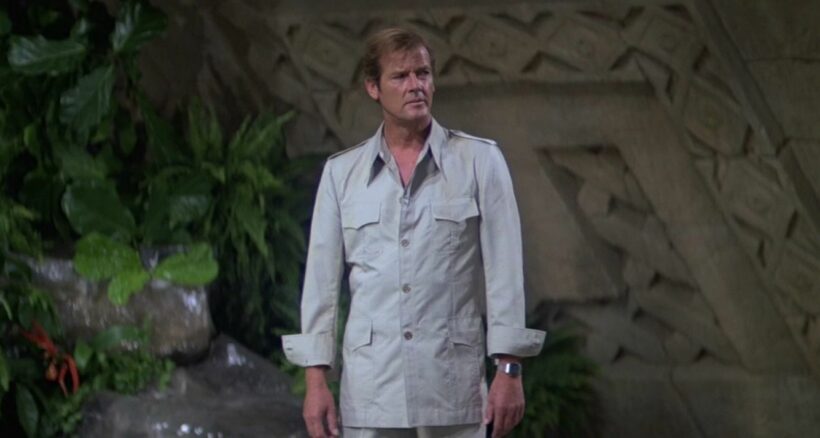 5. Re-apply repellants
Whatever you apply on your skin to deter mosquitoes, you'll need to re-apply every few hours. Just a quick squirt isn't going to work all night. If you're outside you WILL be perspiring and this both washes away the repellent and provides a new attractive scent for the mosquitoes.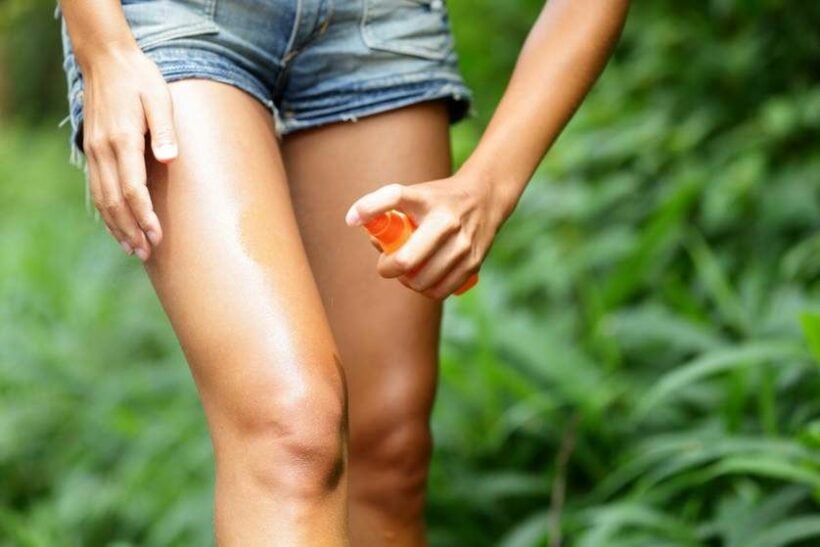 6. They like it dirty!
If you've been out all day, trekking the hills, pounding the city pavements, swimming in the sea, lounging on the beach… Yum, you'll be sweaty, salty and ripe for the mosquitoes. They like it dirty!
Have a shower, without using scented soap or lotions, before you head out for your sunset drinks at your favourite rooftop bar.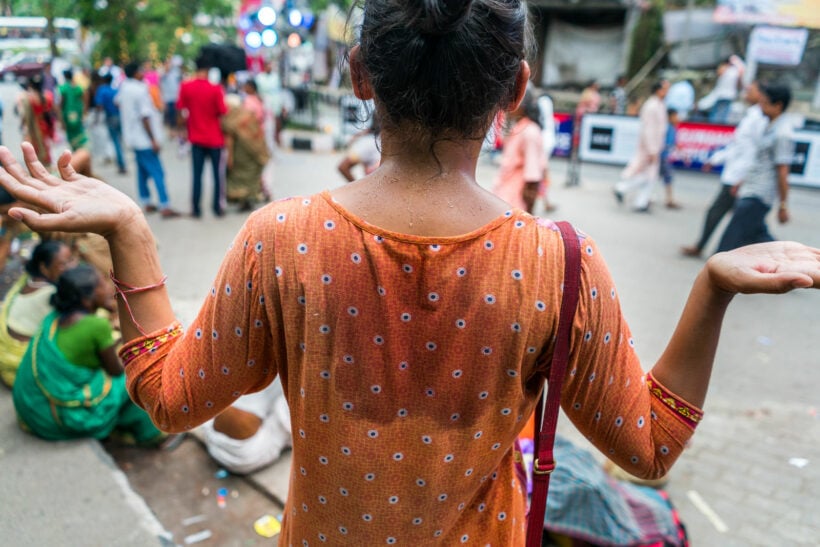 7. Check the mosquito coil is working
Mosquito coils work very well as a general deterrent but you'll need to be vigilant that the coil's fumes are blowing in your direction. Set them on the ground, where most of the mosquitoes tend to gather, around your legs and feet. Check them regularly to make sure they haven't stopped burning.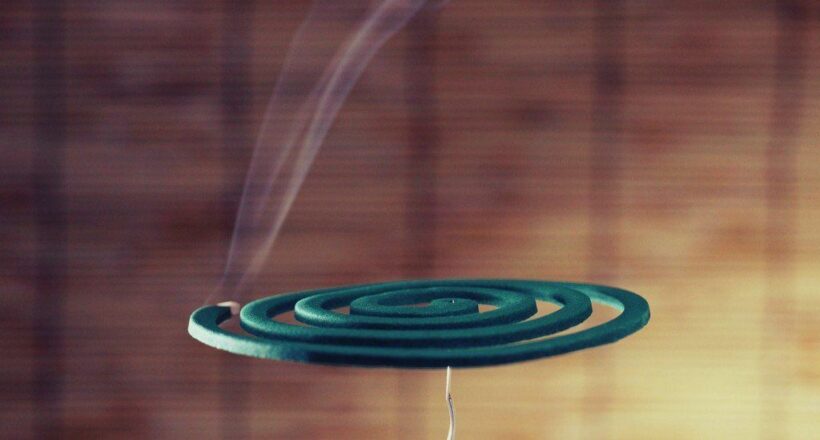 8. Blinded by the light
Mosquitoes are attracted to light so if the lights are off outside and on inside, the mosquitoes will be headed towards the light. Not only mosquitoes, just about any bug is going to be attracted to light. If you want to get the bugs outside again, turn on a light outside and the lights off inside and open the doors. They'll head out towards the light.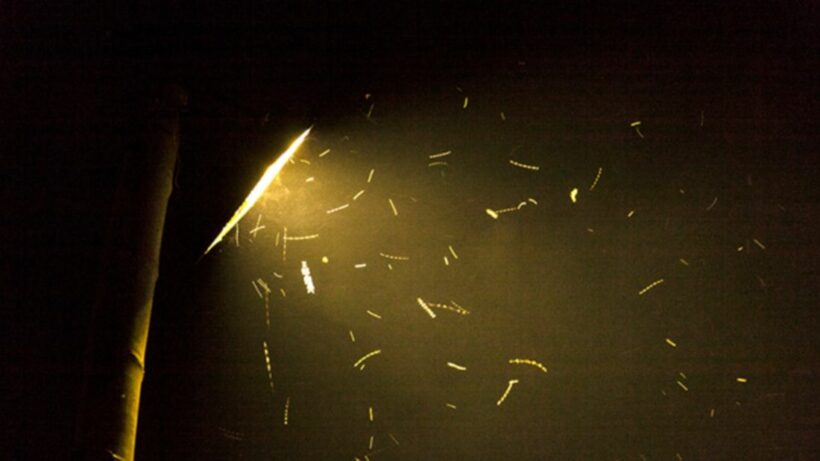 9. Spray your room before you go the bed
Mosquitoes will track you down, wherever you are. No matter if you're in a five-star hotel over-looking the Andaman Sea or a back-packers in the hills of Chiang Mai, they don't discriminate. If there's a hole in your room's defenses, mosquitoes will find a way in. Windows and doors, obviously, but also vents – anywhere there's access to the outside.
Best to spray your room before you sleep and keep the doors and windows closed, unless you've got fly-screens without any rips or tears. Many of us don't like sleeping with the air-conditioning but better a dry throat in the morning rather than a case of dengue.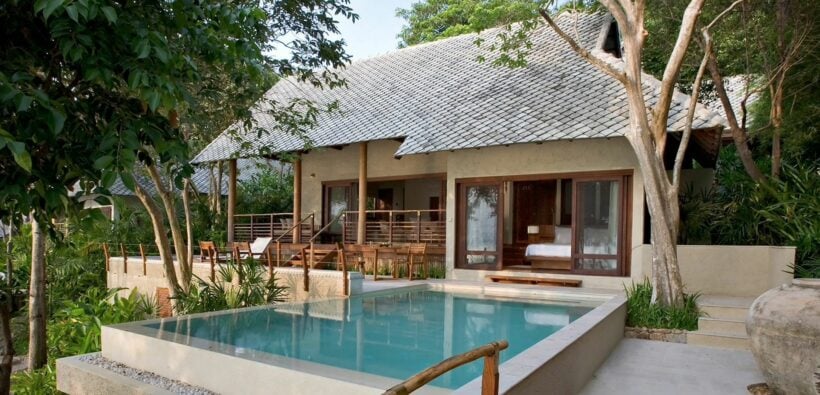 10. Nets and fans
A mosquito net above your bed is a cage that keeps you in and the mosquitoes out. Make sure there's no way in for them – they'll find a way if there is. A good fan will also work very well but it's got to be blowing hard enough so the mosquitoes can't make a three-point landing on your body.
A gentle zephyr on #1 setting won't do. If you get the position of the fan right and have the setting high enough you'll stay cool and the mosquitoes will not be able to land on you and bite.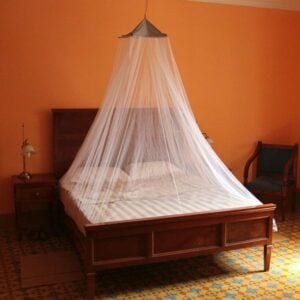 Bottomline
South East Asia has been declared the region with the greatest risk of contracting dengue by the World Health Organisation. Instances of Dengue are on the rise but you are well able to control most of the risk factors.
The Aedes Aegypti is also known as the tiger mosquito with the distinctive black and white stripes. They most frequently bite at sunrise and sunset but this species also bites during the day. But you're only at risk if the actual mosquito is carrying the Dengue virus.
Conservatively, at least 50 million people contract Dengue each year and Dengue is thought to cause around 20,000 deaths per year around the world. The fever can take around a week to incubate after you've been bitten. You might start with a measle-like rash followed by a fever and lack of energy. Victims describe it as flu-like symptoms but many react quite differently depending on the strain of the virus. Some people even get excoriating muscle and joint pain.
Keep in contact with The Thaiger by following our
Facebook page
.
Never miss out on future posts by
following The Thaiger
.
News of American sued over bad Koh Chang hotel review has everyone talking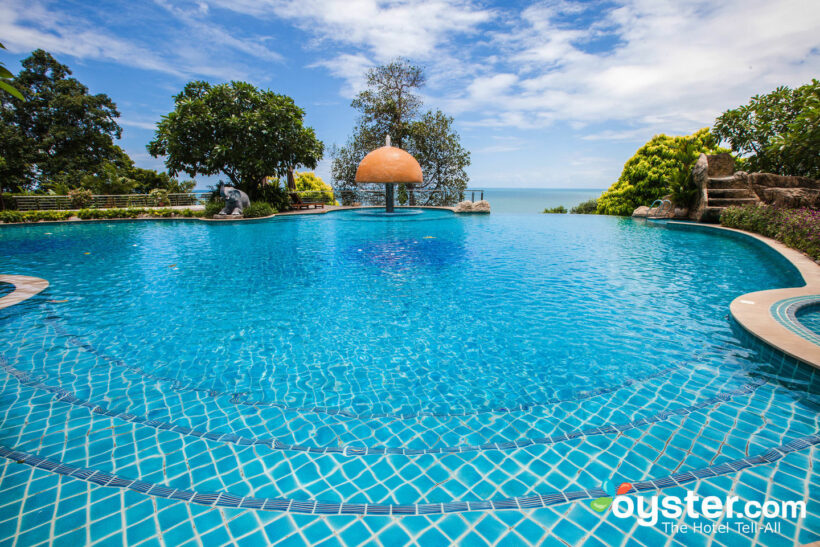 After news hit of an American being arrested and sued for defamation over leaving a bad review about a Koh Chang hotel on TripAdvisor, many are taking to the internet to voice their opinions on the issue. The Sea View Resort owners say it tried in vain to negotiated with Wesley Barnes after he posted the reviews, but he continued to post completely untrue comments.
The owners released a five-page statement after the news of it suing the American gained widespread attention. You can read their response HERE. Then, Barnes submitted his own response detailing the situation which was also published online.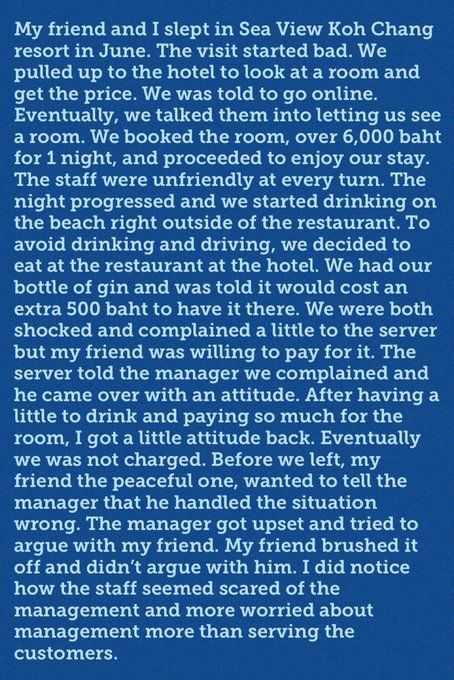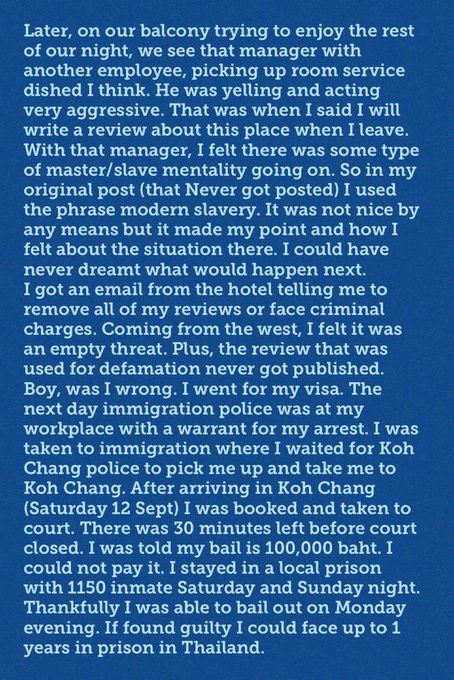 Now, the story has gained even more attention as netizens have begun posting their opinions on the controversial issue of Thailand's defamation laws. Below, are some of those posts on The Thaiger's Facebook page.
"Can someone clarify for me Thailand's position on people leaving honest bad reviews as my girlfriend says it's fine to leave a bad review of a business and it's not defamation if honest of course? I have heard people say that you simply can't leave bad honest reviews at all here but that sounds ridiculous. The thing about many Thais is that they think they're beyond reproach. They can't accept criticism because it's not aligned with their grandiose self-image. Many also have a torrid time when it comes to ownership of their own actions and decision making."
"OMG! He is arrested for a review.?! I know of an expat in Malaysia that wrote a bad review about a Thai-owned resort in Penang and he was sued as well. Be careful with what you share in that neck of the woods."
"It's one thing to leave a bad review but to throw in "modern slavery" remarks escalates to thai defamation law. He shouldn't be arrested for his comments but you need to respect the country laws no matter how crazy they seem compared to your own country. This press is going to negatively affect the business way more than that review would have done though."
"The owner should have settled with the review platforms privately and move on. I would hardly hold up Trip Advisor as a beacon of truth, however some people write extremely personal and vindictive comments that go beyond a review, in an attempt to gain product or refunds in return, this is an absolute fact, and hopefully this might make people think before they start writing reviews that are not exactly honest, I have read stories critical of the General Managers because they didn't contact the guests, some really petty reviews by rather petty people."
If Barnes is indeed found to be guilty of defamation, he could spend up to 2 years in prison and pay up to a 200,000 baht fine.
SOURCE: Chiang Rai Times
Keep in contact with The Thaiger by following our
Facebook page
.
Never miss out on future posts by
following The Thaiger
.
Phuket police arrest 6 after finding large amounts of methamphetamine in raid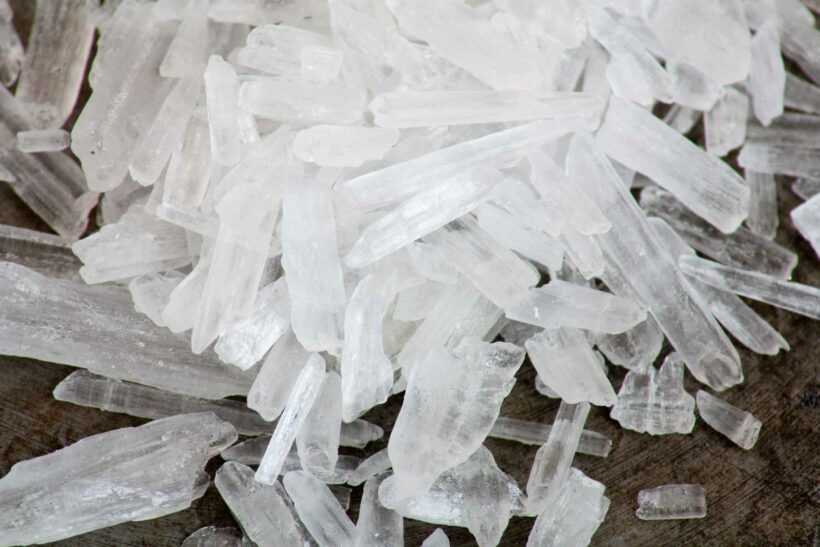 Phuket Provincial Police have arrested 6 people after finding large amounts of methamphetamine and other drugs during a raid. One suspect alone allegedly had 7.6 kilograms of crystal meth (ya ice) and over 12,500 methamphetamine pills (ya bah). 29 year old Surasak 'Bank' Wijit and 27 year old Panida 'Mei' Saeyang were arrested at an apartment car park in Soi Lookkaew, Moo 6, Rassada, in eastern Phuket, after they were found in possession of the drugs.
Police also found 2 mobile phones and a red Honda PCX, registered in Phuket, as evidence. Both suspects have been charged with posessing a Category 1 drug with the intent to sell.
Other suspects arrested at the same time include 36 year old from Chiang Rai, 42 year old Sarawut 'An' Srichanon, from Ranong and 31 year old Pornthep 'Iew' Thepchampa, who were charged with the same crimes in Chalong after police found more drugs in their possession. 33 year old Kamon 'Kung' Sae-ngow, was arrested as well after police found kratom juice and leaves at a house in Rassada. He was taken to Phuket City Police station and was charged with a Category 5 drug possession.
SOURCE:The Phuket News
Keep in contact with The Thaiger by following our
Facebook page
.
Never miss out on future posts by
following The Thaiger
.