VIDEO: Brothers Grimes grill Phuket's Dylan Young
PHUKET: Young karters Ben and Sam Grimes, who compete in the 125cc Junior Class in the Rotax Asia Max Challenge (AMC) in Malaysia and the Thai Championships, recently interviewed racing driver Dylan Young about his career.
The interview was the perfect opportunity for Dylan to pass on some of his experience to the brothers and for Ben and Sam to get some advice and tips to help them in what could be a very promising career in motor sport.
Grimes Brothers: What racing series are you competing in and what is your goal for the season?
Dylan Young: I am currently in MRF Formula 2000 which is very similar to formula 3. The races are held this year in Singapore, Abu Dhabi and Bahrain.
I would like to finish in the top three of the championship and I will be looking to start testing in June or July. That's the tough thing about being based on Phuket – there is no race track for me to practice on. I have a simulator and I see you guys have a simulator, which is good prep when you can't get out and practice.
When did you first get interested in racing?
I became interested when I was about six, after my dad took me the Australian Grand Prix in Melbourne. I was hooked straight away by the noise and speed but it was a long time until I could actually start karting.
I wanted to start karting when I was about 12 but my school wasn't very lenient about me taking time off. So it wasn't until I was about 16 or 17 years old that I started.
How often do you train in a week and how important is fitness?
I spend six days a week training. A lot of it is aerobic, strength training and a little work on the neck. Fitness training is very important and it's something that can give you the edge over other drivers. I am a night time trainer and I tend to do my runs at sunset. I do about two hours of weights and running.
Do you see yourself as an aggressive driver like Lewis Hamilton or a smooth driver like Jenson Button?
We analyzed this in Formula BMW in 2011. I had a teammate who was very aggressive but I have been told that I am quite smooth like Jenson Button. I think I should be more aggressive not just competing with other drivers but also with the car. Hopefully this year I can be a bit more aggressive.

Who was your hero in motor sport?
I would have to say Michael Schumacher. As I mentioned earlier about the fitness, Schumacher used his fitness to take it to the next level. He never left the track when the day finished at 5pm, he was always the last one to leave and went over every single piece of data with the engineers.
He realized that it was more than just him and the car, it was a team. He had a big influence on my interest in the sport.
Formula 2000's Dylan Young talks racing with Phuket's Rotax Go-Karters, Ben & Sam Grimes.
What do you consider to be your best racing achievement to date?
It's a difficult one but I would say the Singapore F1 Grand Prix event in 2011. That was a tough year for me. I lost sponsorship in the middle of the year and was on the sidelines for five months. At F1 events you only get a 30 minute practice session and I had missed a lot of sessions with the other drivers. I had half an hour to practice and ended up getting 5th on the grid. It wasn't first but given the months out it felt like a win.
When did you step up from karts to single seaters?
I was 20 or 21. I had planned to do it earlier but sponsorship reasons meant I had to wait. I first drove a single seater when I was about 18.

What does a single seater feel like compared to karts?
A big difference is how your own body can't influence the car. In karts you can move around to influence the kart.
Obviously in a single seater you have a gear box and suspension. It is faster but the tracks are so much bigger that karting still feels fast because you don't have long between corners.
I don't think you will be shocked at the speed because everything is bigger. The real difference is the driving style. I would suggest listening. I had a really good engineer to start with and it's learning again in the same way you go from primary school to high school.
What do you hope to achieve in the future for your racing career?
All drivers would say Formula One. That is the goal. It is very difficult and my window to get there is probably 3-4 years. I will then have to make a choice about what to do as I can't keep on banging on the door. I would have to go to Europe next year for GP2 to help me make the move into Formula One. If Formula One doesn't happen, there are many other racing categories out there. Anything where I can be professional and make a career out of it is also a goal.

Do you still get nervous before the start of the race?
I do and I think if you don't there is something wrong. In the beginning I didn't like to talk too much to people but now I don't mind having a talk and even have a joke. I still want to focus but I find that if you are in the car before the race and you have a little joke with your engineer it helps to relax you. I also suggest listening to the right kind of music before the race to help you relax.

Have you struggled to get appropriate funding through your career?
I have, but I am not the only one. Appropriate funding is crucial to climbing the steps and that means thinking outside of the box and putting in the hard work. And that means how do you differentiate yourself from the opposition – other drivers. It is not only motor sport as you will have to take sponsorship funds away from other sports. It takes a lot of networking.
— Andrew Scott
Keep in contact with The Thaiger by following our
Facebook page
.
Never miss out on future posts by
following The Thaiger
.
Phuket told to prepare "response plan" in case of second Covid-19 outbreak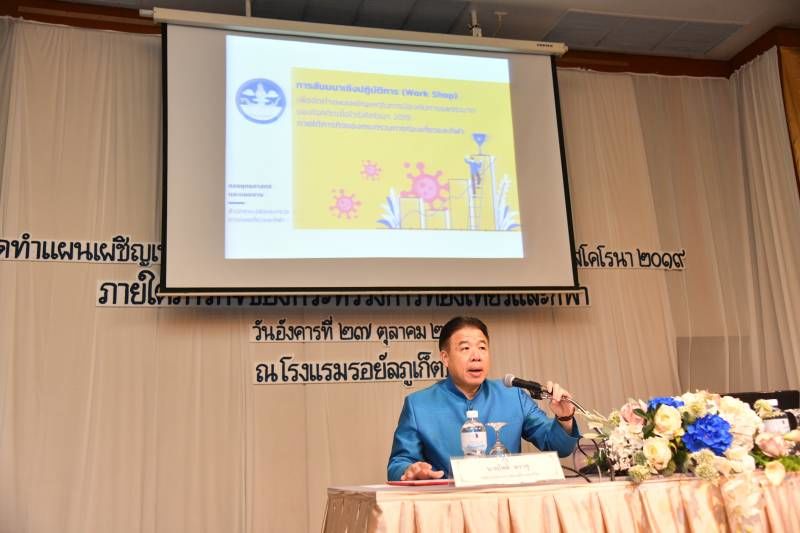 As Phuket awaits foreign tourists, city officials are told to prepare a "response plan" in case of a second wave of Covid-19. An official from the Ministry of Tourism and Sports held a workshop in Phuket today to discuss the risk of another outbreak as the country opens up to those on the Special Tourist Visa.
The ministry's permanent secretary Chote Trachu says now that the country is allowing tourists (who are required to quarantine upon arrival) an infection "may somehow slip through." He says a response plan needs to be in place in case this happens, adding that there should be corporation from the Ministry of Public Health and Ministry of Defense.
"If any tourists are found to be infected, the disease must not be allowed to spread among the people. There should be no panic, and public health officers will investigate the case. Tourist Police will track down the suspected person in an investigation with the Ministry of Public Health."
Chote says all provinces – not just Phuket – should have a response plan. Although tourists must go through a mandatory 14 day quarantine upon arrival, Chote says there are some cases where the incubation period for Covid-19 is longer than 14 days.
"There are a variety of cases. Sometimes, the infection does not show after 14 days, or even 15 or 16 days. Each situation is different."
Recently, a woman in Koh Samui tested positive for the coronavirus 5 days after she was released from a Samut Prakan quarantine facility. Traces of the virus were found on gym equipment the woman used at the quarantine, leading health officials to suspect she was infected before arriving to the island.
"We urge Thai people to not let their guard down. Everyone must wear masks, wash their hands and take care of personal hygiene. This will help prevent them from contracting the disease."
SOURCE: Phuket News
Keep in contact with The Thaiger by following our
Facebook page
.
Never miss out on future posts by
following The Thaiger
.
Approval sought for multi-billion-baht Phuket medical hub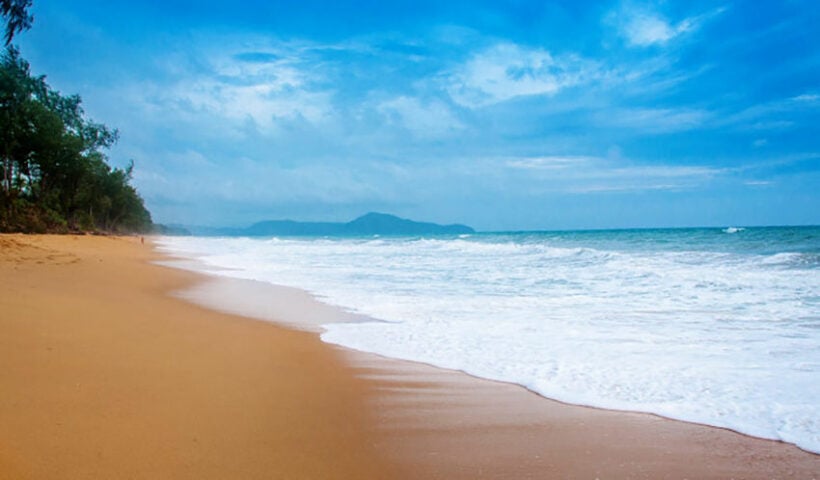 Industry officials are seeking the go-ahead for a project to transform over 140 rai of government land in Phuket into a world-leading medical hub. The project is budgeted at 3 – 4 billion baht, depending on which report you read. Kitkong Tantijaraswarodom, from the Federation of Thai Industries, believes the development of a medical and wellness hub in the sub-district of Mai Khao, north Phuket, will help revive the southern island's battered economy. Phuket has become increasingly reliant on a steady flow of tourists over the past 2 decades.
The southern division of the FTI covers Phuket, Krabi, Phang Nga, Nakhon Si Thammarat, Trang, Patthalung, Surat Thani, Ranong, Satun, Chumphon, and Songkhla.
"The FTI will ask the government to green-light the project during the scheduled mobile cabinet meeting on the island on November 3."
Kitkong says businesspeople in the south are anxious for the government to approve the project, which will provide both locals and foreign medical tourists with state-of-the-art medical care. The facility is expected to include long-term care, hospice and rehabilitation services, in addition to a dental hospital, sports therapy centre, and a medical training school for doctors, nurses, pharmacists and medical laboratory scientists.
The chair of the FTI's southern chapter is also calling on officials to provide small and medium-sized businesses with additional support, in the form of access to loans, in order to deal with cash shortages.
"In the short term, the FTI wants the government to help SMEs, especially those in the tourism sector."
SOURCE: Bangkok Post
Keep in contact with The Thaiger by following our
Facebook page
.
Never miss out on future posts by
following The Thaiger
.
Man's body discovered hanged in a Phuket Town apartment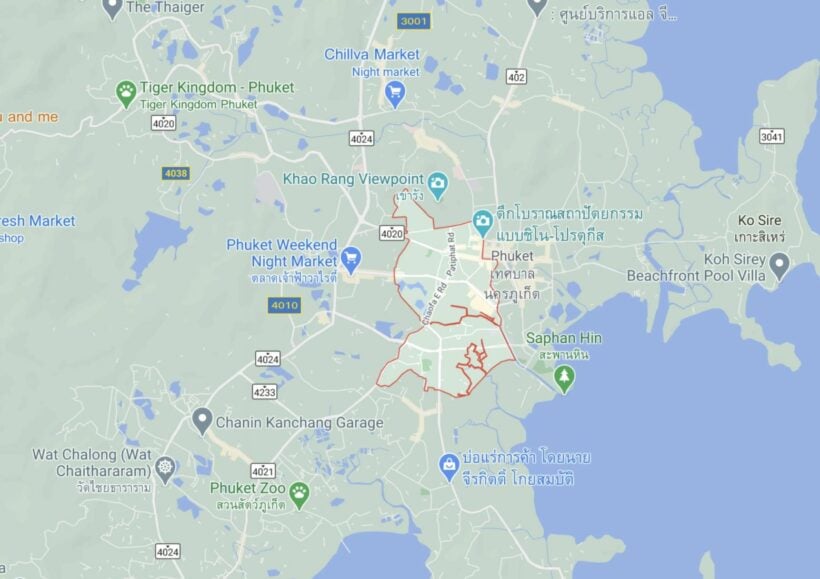 A man has been found hanged in Phuket Town apartment yesterday. Police are treating the cases as a suicide at the moment.
The man was found hanged from the apartment's ceiling fan. His lifeless body was discovered around 11am after neighbours complained to the manager about the smell coming from the man's room.
Police and the local Kusoldharm Foundation rescue workers attended the scene. Police later confirmed the incident happened in room on the 3rd floor of an apartment lock in Soi Phoonphol Soi 1, Talat Nuea in Phuket Town. Police said the man was 35-45 years of age and had a 29 year old girlfriend from Chumphon. He was paying 1,000 baht a month and had been renting the room for 2 months. Police estimate that the man had been dead for at least 3 days.
Police told media that the man had used, what appeared to be a dress, tied around his neck and then to the room's roof fan. The apartment manager told police that he had been late on on his recent rent, speculating that the man may have been suffering financial hardship.
The man's identity has not been released at this stage.
His body was taken to Vachira Hospital for an autopsy.
If you or anyone you know is in emotional distress, please contact the Samaritans of Thailand 24-hour hotline: 02 713 6791 (English), 02 713 6793 (Thai) or the Thai Mental Health Hotline at 1323 (Thai).
Keep in contact with The Thaiger by following our
Facebook page
.
Never miss out on future posts by
following The Thaiger
.