Phuket Gazette Thailand News: Marriage could end conflict; True, CTH battle for TV top spot; Haircut changes raise eyebrows

PHUKET MEDIA WATCH
– Thailand news compiled by Gazette editors for Phuket's international community
Will this marriage end conflicts?
The Nation / Phuket Gazette
PHUKET: Chayapa Wongsawat and Lynal Nam, an official attached to the Office of the Cambodian Cabinet, will be tying the knot at Plaza Athenee in Bangkok tomorrow.
Lynal is the son of Uan Wanlee and tycoon Seang Nam, who is also a key member of the ruling Cambodian People's Party (CPP), a Siem Reap MP and Hun Sen's close aide.
The love story began when Chayapa's mum, Yaowapa, met and became close friends with Lynal's mother Uan.
"One day, when my wife was in Cambodia for business, she spoke to Chayapa on Skype. This was when Madam Uan saw our daughter and introduced her to her son. Since then the two began speaking to each other regularly," Somchai recounted.
The bond became even stronger when, on a visit to Thailand with his mother, Lynal decided to take a side trip to Chiang Mai to meet Chayapa in person.
After that, Lynal started visiting Thailand frequently, especially since many of his relatives have been seeking medical treatment in Thai hospitals. He also met Chayapa's family when they visited Cambodia for business.
After two years of friendship, Lynal's parents decided to ask Somchai if their son could marry Chayapa.
Somchai said that initially he rejected the marriage proposal because his daughter was preparing to sit for an exam to become a public prosecutor. However, he conceded when asked again because his would-be son-in-law was a decent man from a good family and his daughter was confident in their love.
Thaksin will not be attending the wedding or wishing the bride and groom well over Skype, Somchai said, adding that the ousted former PM had already blessed the couple in person earlier.
True, CTH battle for TV top spot
The Nation / Phuket Gazette
PHUKET: The battle for the 5-billion-baht pay-TV market is heating up with the two major operators, TrueVisions and CTH, launching new strategies to woo more subscribers.
About 4.1 million households subscribed to cable TV services last year, making up 20 per cent of the 22 million total households in Thailand, according to market research company Nielsen (Thailand).
TrueVisions, the current market leader, is turning its focus to the mass market, offering new affordable packages as a part of its key strategy to retain existing customers after losing the rights to broadcast English Premier League (EPL) football for the next three seasons.
CTH, formerly known as Cable Thai Holdings PLC, is spending over Bt200 million to introduce its new logo and brand image and a series of marketing campaigns throughout this year to build consumer confidence. CTH, the new national player, recently beat TrueVisions by snapping up the broadcasting rights of the EPL over the next three seasons.
The two major players held separate press events yesterday at Bangkok venues close to each other.
Apart from CTH, newcomers are eyeing a bigger share of this business, namely GMM Z and RS. This will intensify the fierce competition in the more-than Bt5.24-billion pay-TV market this year, according to the Cable and Satellite Broadcasting Association of Asia (CASBAA).
CASBAA is an industry-based advocacy group dedicated to the promotion of multi-channel TV via cable, satellite, broadband and wireless video networks across the Asia-Pacific region.
To emphasise this point, TrueVisions yesterday staged a mega-event, "Visions Ahead Magenta Night Party", to thank more than 1,000 business partners and other associates from around the world.
At the 20-million-baht event, the company also launched two new packages: Super Knowledge, with 116 channels at Bt590 per month, and Super Sport with 95 channels at Bt495 per month.
Anat Mekpaiboonvatana, managing director of TrueVisions, said both packages would be gap-fillers, placed between the premium Platinum and Gold packages and the low-end Knowledge package. The Premium package price starts at Bt1,568 per month while the Knowledge package goes for Bt299 per month.
TrueVisions expected to lure a total of more than 100,000 new subscribers to each of the new packages.
"TrueVisions is always the king of content, namely movies, sports, knowledge and variety entertainment," Anat said.
Apart from quality contents, True Visions says that its competitive strength also comes from package, high-definition (HD) technology, service and special privileges.
Ong-ard Prapakamol, chief commercial officer of TrueVisions, said that in the second half of this year, the company allocated an extra marketing budget of Bt200 million on top of the regular marketing budget of Bt400 million. This extra budget will be used for marketing activities and promotions to attract new customers and to retain existing subscribers after the current season of the EPL comes to an end this month.
The company estimates its churn rate – a measure of subscriber loss – will see just a single-digit drop after the loss of the EPL. Currently, TrueVisions has about 2 million viewers. Of those, 800,000 are pay-subscribers and the remainder are free viewers.
CTH yesterday unveiled its new logo as part of its plan to create digital broadband services and related services such as home-shopping, market research and data services via its platform within the next two years. After that, the company plans to expanding its fibre-optic infrastructure network across the country, a project that should be completed in three years.
The advanced fibre-optic cable network will allow cable-TV operators to offer a wide range of services through cable lines, including Web-based services such as Internet protocol television (iPTV) on top of improved-definition programmes.
Under this development, the company aimed to generate Bt100 billion in revenue within the next two years, Kittsanan Ngampathipong, CTH chief executive officer, said yesterday
On June 21, CTH will launch its full service, providing 140 channels including 34 high-definition (HD) channels, to allow customers to watch 380 live EPL soccer matches during the new season.
"I believe that the content that CTH has on hand is the best choice for our target audience," the CEO said.
The services will be available via its 170 local cable-TV operators. In three years, the company expects to have 7 million subscribers, compared to 2.5 million this year.
Kittsanan added that his company would spend more than Bt200 million on marketing campaigns to promote its brand and packages.
The company is also investing more than Bt300 million in five studios for in-house TV production and broadcasting.
CTH became one of the country's major cable-TV operators after Wichai Thongtang, a former lawyer of ex-prime minister Thaksin Shinawatra, acquired a stake in the company in partnership with a Thai Rath executive.
Of CTH's shares, 30 per cent are owned by local cable TV operators, 25 per cent are Wichai's and 25 per cent are held by Vachara Vacharaphol, CEO of Trend VG3, a subsidiary of the company that publishes the Thai Rath daily newspaper. CTH said it welcomes new investors to hold the remaining stakes.
CTH secured audio and visual broadcasting rights of the EPL for territory in Thailand, Cambodia and Laos for three seasons from this year. This is considered "killer" sports content.
Pheu Thai wins the Lower House – Unofficial from the EC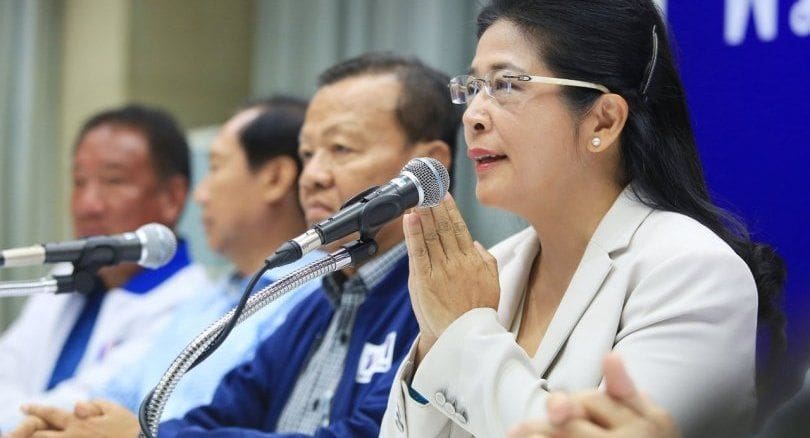 The Election Commission has just announced the official tally for constituency MPs, showing that Pheu Thai Party has won 138 of the 350 seats on offer.

Phalang Pracharat, meanwhile, came in second with 96 seats, trailed by Bhumjaithai with 39. The Democrats only won 33 seats, while Future Forward snared 30.

The rest of the seats were shared between Chartthaipattana (7), Prachachart (6) and Action Coalition for Thailand (1)
Police checking 50, mostly, minor violations post election day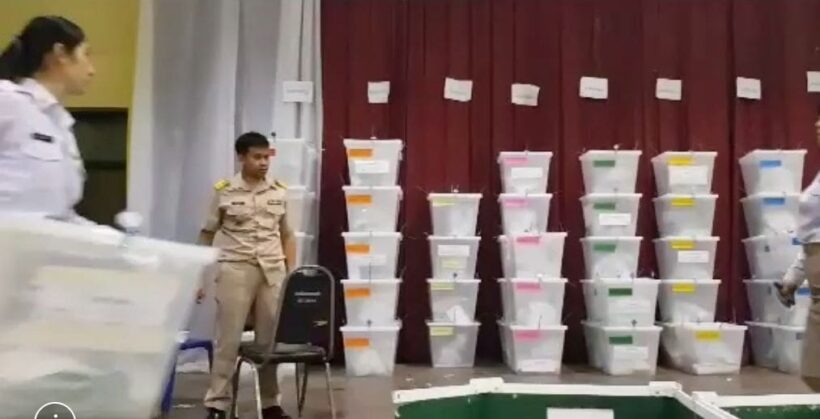 Police around Thailand are prosecuting 50 alleged violations of election laws and continue to monitor the post-poll situation for further signs of potential trouble.
The Royal Thai Police say they're on alert for 'ill-intentioned groups' fomenting post-election chaos, national police deputy spokesman Colonel Krissana Pattanacharoen said this morning.
The 50 cases under investigation include buying votes, deliberate destruction of ballots and the sale of alcohol while polling was underway.
Krissana says police were working closely with the Election Commission to ensure fast, transparent and fair investigations.
He said both the March 17 advance polling and yesterday's election proceeded without violence and national police chief Pol General Chakthip Chaijinda had thanked the rank and file for their good work in providing public order and security at polling stations, facilitating traffic flow, and serving in the transport and safeguarding of ballot boxes.
Intelligence officers were now monitoring the situation, he said.
SOURCE: The Nation
STUDY: Daily marijuana use increases risk of psychotic disorder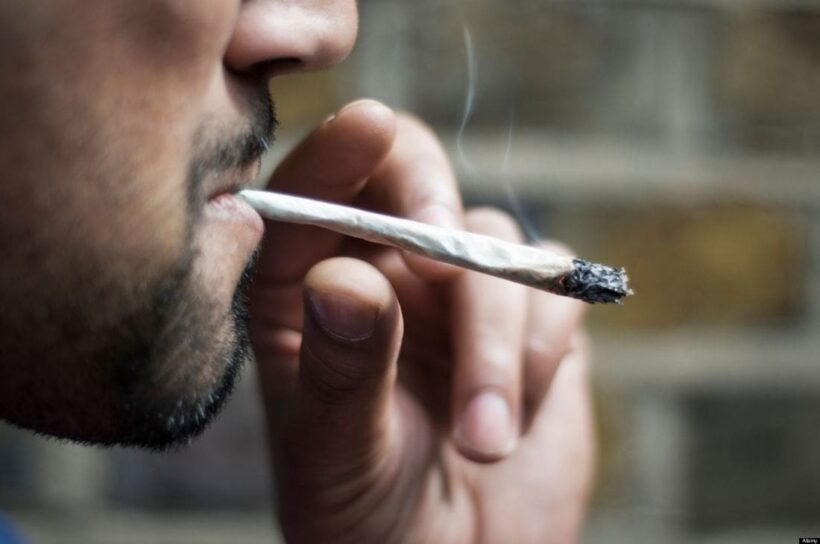 The legalisation of medical-use marijuana continues to sweep across the globe, recently in Thailand where the roll-out and enactment of practical uses of the new legislation are underway.
But this spread of a new legal credibility of the drug continues whilst possible health risks (or benefits) are not fully understood. Properly medically supervised or scientifically conducted studies continue to come out weekly with varied results about the benefits or dangers of long-term cannabis use.
According to new research published in 'Lancet Psychiatry', a weekly peer-reviewed general medical journal, people who use cannabis daily, as well as those who use high-potency weed, may be three times more likely to develop psychotic disorder than never-users.
The new evidence is consistent with previous experiments that suggest heavy use and high THC concentration cannabis – a 10% concentration of THC (the psychoactive substance within cannabis) or higher – can be harmful to mental health.
Dr. Marta Di Forti, lead author and a clinician scientist at the Institute of Psychiatry, Psychology & Neuroscience, King's College London said the 'Psychotic disorder' was precisely what was studied.
"We are talking about people who meet diagnostic criteria and come to the attention of mental health services to receive treatment for psychosis. So they have to have symptoms of psychosis across the spectrum – hallucination, delusions – that have lasted at least for a week."
Currently, medical cannabis is legal in most European countries, though recreational use is only legal in Netherlands, Czech Republic and Spain (in certain situations). Meanwhile many other countries continue to discuss legalisation.
Di Forti and her co-authors pf the paper looked at data from five countries in Europe… UK, the Netherlands, Spain, Italy and France. Brazil was also included in the sample where cannabis is illegal.
They found 901 patients with a first-time episode of psychosis over a five-year period and compared them to 1,237 matched non-patients.
Daily use of cannabis was more common among patients with psychosis compared to the controls, they found. About 30% of patients reported using cannabis daily compared to just 7% of non-patient controls. And use of high potency cannabis was also more common among patients than controls – 37% compared to 19%.
The study results do not provide enough information for her to say "use only this amount, only this often" to remain safe.
At this stage, the paper estimates one in five new cases of psychosis may be linked to daily cannabis use, and one in 10 cases linked to use of high potency cannabis.
You can read the full report in Lancet Psychiatry.