Phuket Gazette Thailand News: Firebombs at Bangkok rally; Hospital warns thieves drug patients; Chiang Mai quake; Flood defenses down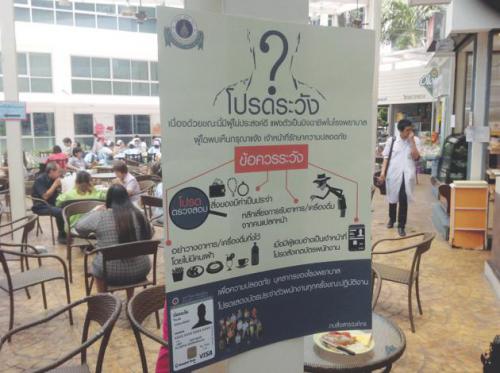 PHUKET MEDIA WATCH
– Thailand news compiled by Gazette editors for Phuket's international community
Patients robbed after thieves spike water with animal sedative
The Nation / Phuket Gazette
PHUKET: "Watch out!" the Public Health Ministry is warning all hospital users nationwide, after the recent sedation of a number of patients at major Bangkok hospitals when they unwittingly ingested a dangerous drug.
Hospitals around the country have been urged to tighten security measures to prevent a gang of thieves suspected of having stolen patients' belongings – as well as the property of visiting relatives – after offering them "doctored" water that renders them unconscious.
The warning comes after the Medical Services Department (MSD) received a report from Ramathibodi Hospital that members of a gang had lured patients and their relatives in the outpatients' ward into drinking water that they were offering "as a gesture of hospitality".
However, the water had been mixed with the colourless and odourless sedative and muscle relaxant Xylazine and, after the victims fell unconscious from drinking the toxic liquid, the robbers stole their property.
The MSD said that use of the drug – generally administered by veterinarians for sedating and anaesthetising animals – could place a patient or other human user at risk of death.
Phayathai police investigator Pol Lt-Colonel Banyong Dammankong yesterday said that since the beginning of the month, at least three people had reported being robbed in this way at three hospitals: Ramathibodi, Priest and Rajavithi. After investigating a suspected perpetrator who appeared on closed-circuit television at Ramathibodi Hospital, he has issued an arrest warrant for a 30-year-old man for theft of a patient's property using such a method.
"This suspect had been pretending to offer hospitality and friendship to patients and their relatives, after which he would ask them to drink the mixed water to make them unconscious, before steal belongings such as mobile phones," Banyong said.
The investigator said he had also sent a team of police to search for other gangs that might use the same method to rob people at other hospitals.
Meanwhile, MSD director-general Suphan Srithamma said he had instructed medical workers at state hospitals across the country to keep a close watch in outpatient wards for strangers who might be members of such a gang. "Patients who are not able to take care of themselves would be at [particular] risk of theft by these gangs," he said.
Xylazine is a drug used for sedation, anaesthesia, muscle relaxation and analgesia in animals such as horses, cattle and other non-human mammals.
According to the Food and Drug Administration (FDA), it is registered and classified as a dangerous medicine. People are allowed to buy the drug without a doctor's prescription, as it is intended for non-human use.
Generally, veterinarians inject Xylazine into an animal's blood vessel. About five minutes after receiving the drug, the injected animal will become sedated and anaesthetised.
It will be under the influence of this drug for about 20 minutes, during which surgery can be performed.
Meanwhile, in humans, anyone taking the drug would become sleepy and develop a change in blood pressure. Affected people would breathe slowly and have high a level of sugar in their blood, as well as a very dry mouth.
To alleviate the toxin in the drug, anyone who ingests Xylazine is advised to see a doctor immediately and to take Yohimbine, which is used to increase peripheral blood flow.
Meanwhile, Ramathibodi Hospital has issued an announcement to warn patients and their relatives that there is a gang at large pretending to be medical staff, but intent of stealing their valuables.
They are urged not to receive food or water from any strangers, and not to leave their food and drink unattended.
In a development reported late yesterday, a Ramathibod Hospital official said the latest drugging incident had been reported during the morning.
"The victim is a hospital official," she said. The incident took place in Building 1, but the victim did not lose any belongings, she said, without elaboration.
Quake leaves residents in Chiang Mai province shaken
The Nation / Phuket Gazette
PHUKET: An earthquake of 4.1 magnitude hit Chiang Mai's Phrao district early yesterday, causing widespread panic among locals.
It was the biggest quake ever felt in the district.
"The earthquake was so powerful that we felt like a big truck had come crashing into our building," said Phra Khru Preechapiwat, abbot of Thung Luang Temple. He is also in charge of the Phrao District Rescue Centre.
The incident did not kill or injure anybody and no damage was recorded as per the latest official survey.
Students take over rally at Urupong
The Nation / Phuket Gazette
PHUKET: Student activists have taken over the anti-government rally at Urupong intersection, saying the protest will continue despite the Molotov cocktails that were hurled at their tents early yesterday morning.
Utai Yodmanee, president of Ramkhamhaeng University Students Organisation, announced yesterday that the rally at Urupong intersection would be led by his group called Students' and People's Network for Thailand's Reform. He said there was no definite date for the protest to end, adding that he had a plan in place should the government decide to stretch the Internal Security Act to cover the protest venue.
On Thursday, members of the People's Army to Overthrow Thaksin's Regime decided to move out of the area surrounding Government House to relocate to Lumpini Park – a decision that made several participants unhappy. Then the group decided to start congregating near the Nang Lerng area before moving on to Urupong intersection, which is not covered by the ISA.
The ISA covers Dusit, Pom Prap Sattru Phai and Phra Nakhon districts at present.
Meanwhile, Deputy Prime Minister Pracha Promnog blamed a "third party" for trying to stir trouble by hurling the explosives, adding that the ISA will continue in light of this attack. He added that he wasn't considering expanding the scope of the ISA to Urupong intersection and that he was waiting for an official assessment of the situation.
Pracha said Prime Minister Yingluck Shinawatra has issued instructions that tight security measures be put in place for the duration of the Chinese PM's visit.
At about 2am yesterday, several Molotov cocktails made in bottles of energy drinks were hurled at the protesters' tents from a passing car. The attackers also threw down handbills reading "you make traffic jams, you should find a new area for your rally".
The bombs damaged a taxicab and injured two guards. The protesters later installed a green net over the site to protect themselves.
Pracha said it was difficult to protect the rally site because it is located under an expressway, though the police are coordinating with the Expressway Authority of Thailand and have asked for CCTV camera footage to help hunt down the bombers.
Police said the bottle bombs were only filled with paraffin oil and didn't contain any explosives so it was likely that the bombers only wanted to bully protesters.
Mae Sa and Tad Mork waterfalls in Chiang Mai closed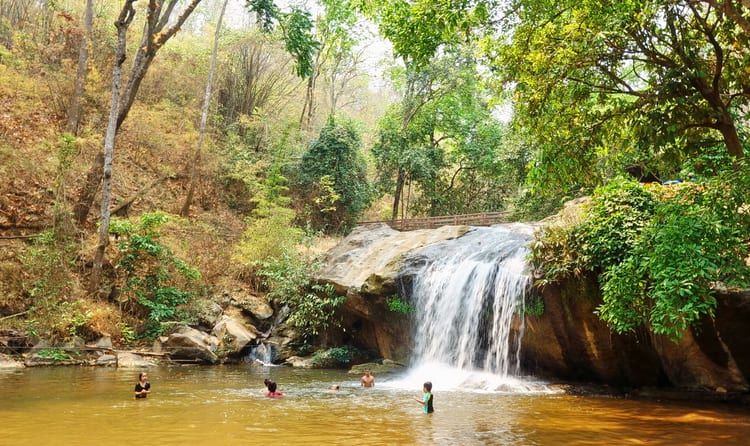 PHOTO: Mae Sa waterfall
Doi Suthep-Pui National Park officials in the north of Thailand have closed the Mae Sa and Tad Mork waterfalls after heavy rainfall have caused high water flows and slippery paths "that may endanger tourists".
Mae Sa waterfall is approximately 30 minutes drive north-west from Chiang Mai and Tad Mork waterfall about an hour drive north-west of Chaing Mai.
The national park chief Wuttichai Soamwipark told Thai Rath that his office will continue to monitor the situation and urged tourists to remain safe, and follow the directions of park signage and officials.
The two waterfalls are very popular with local and foreign hikers who visit the park every year.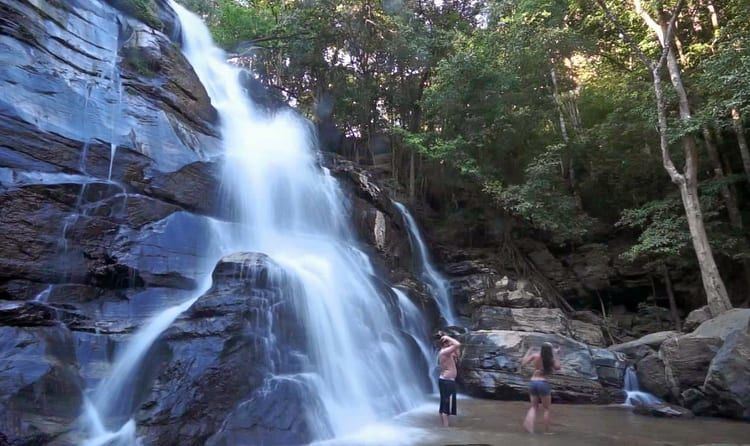 PHOTO: Tad Mork waterfall
Thai farmers reluctant to scale down use of 'toxic' herbicides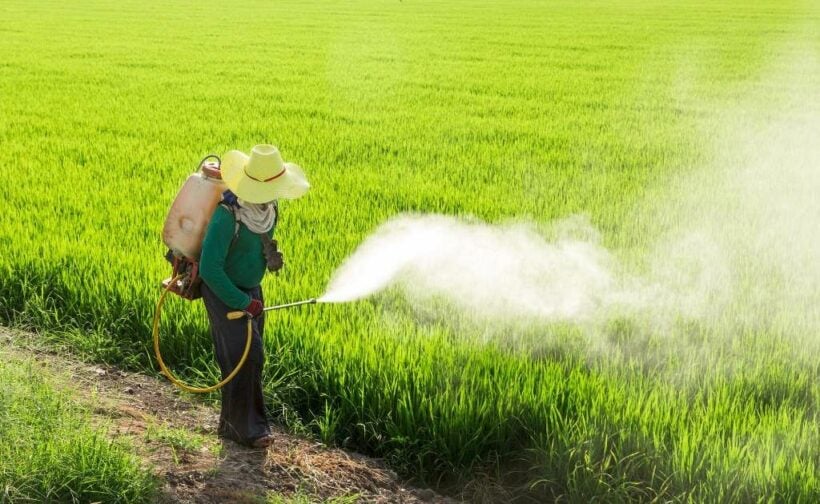 Thai farmers say they oppose the proposed bans on herbicides paraquat, glyphosate and chlorpyrifos.
The Thai government plans to phase out three chemical weed killers, widely used by Thai farmers, by the end of this year.
Farmers say they oppose the restrictions of use because the chemicals provide higher crop yields, according to Thai PBS who headed out into the fields to survey farmers' attitudes to the proposed restrictions.
A recent field survey of farmers in Phrae, northern Thailand, indicated that many of the local farmers were unlikely to forsake the weed killers while an effective alternative is not currently available.
Thai PBS reports that the Phrae provincial governor Pongrat Piromrat says that the local government had been encouraging farmers to turn to organic farming. But he admitted the results had been limited because the organic produce is less popular among wholesalers and consumers and because the produce does not look as attractive or fetch the same prices as its non-organic counterparts.
The farmers say, because of their large farms and shortage of labour, they need to use the three herbicides and weed killers before and after cultivation to get large enough harvests to generate the incomes they need.
Organic farmer Mr. Ronnakiat Kamnoi, village headman of Tambon Mae Poong in Wang Chin district, said the government should use incentives to persuade farmers to stop using the toxic chemicals, and launch educational campaigns so farmers better understand the health and environmental risks from the chemicals and the merits of organic farming.
Starting in October this year, farmers who want to continue using the three chemicals must register with officials in their respective areas and undergo training on their proper use.
Retail sellers of the three chemicals are also required to register with authorities to obtain sale permits.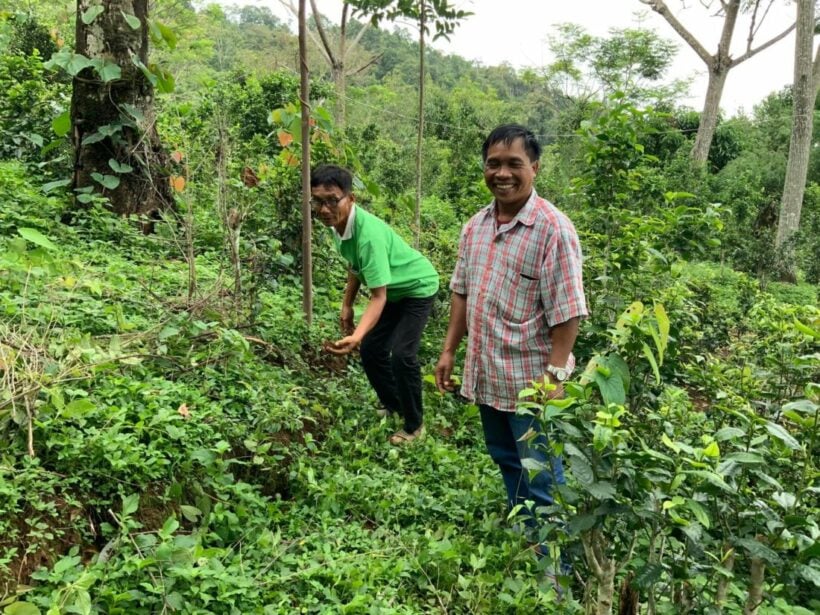 PHOTO: Thai PBS
Lanterns grounded in Chiang Mai for Loy Krathong world record attempt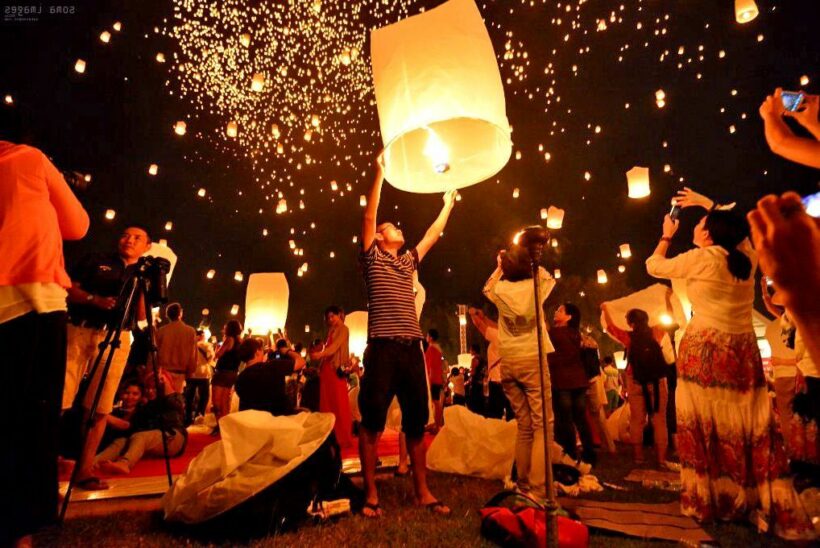 Enthusiastic enforcement of the TM30 form is one thing. Backing down on modern new public buses in Bangkok is another. But now the Thai government have gone too far!
Officials in Chiang Mai have ordered the cancellation of a major sky lantern event, including a Guinness world record attempt, planned for the Loy Krathong festival in November, caving in to local conservation groups.
The event, which was jointly organised by the Chiang Mai Tourism Industry Council and the Office Huay Toeng Thao reservoir tourism promotion project, was to be held at Huay Toeng Thao in Mae Rim district of Chiang Mai.
More than 20,000 Chinese tourists are expected to join the event and the organisers had hoped to set Guinness world record for the largest number of sky lanterns to be floated in the air at a single event.
The event, however, was slammed by conservation groups, claiming that the release of sky lanterns is not a traditional Lanna custom and they can disrupt air travel, cause fires and result in garbage.
It is reported that Maj-Gen Suebsakul Buarawong, commander of the 33rd Army Circle, has ordered the cancellation of the event and, instead, has ordered the development of army-controlled areas to be tourist attractions as well as recreational spots.
The Thaiger wonders why the 33rd Army Circle is making civic decisions following the return to civilian rule, assuming the flying lanterns were not a military hazard.
A coordinator for the Rak Chiang Mai community network has praised the army's decision to cancel the aerial display and world record attempt.
Watch how the yearly mass display of lanterns in Chiang Mai inspired a favourite Disney scene from 'Tangled'.
https://www.youtube.com/watch?v=TTCbBi7unkg