Phuket Gazette Thailand News: Dengue vaccine in the works; Govt ignoring the elderly; Monk's passport revoked; Biogas stations approved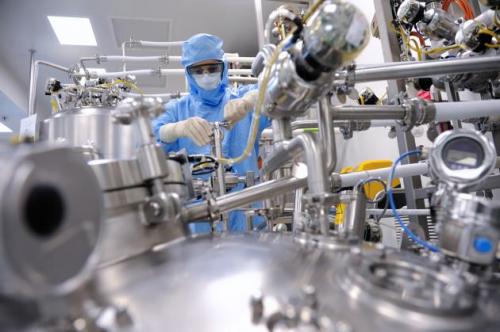 PHUKET MEDIA WATCH
– Thailand news compiled by Gazette editors for Phuket's international community
Sanofi set to make dengue vaccine
The Nation / Phuket Gazette
PHUKET: Nobody knows for sure whether the trials of a vaccine for dengue fever will bear fruit, or provide new hope to countries plagued by the virus. However, a factory is now ready to start producing the world's first such vaccine, with capacity to make more than 100 million units a year.
Sanofi Pasteur, the company that has developed the vaccine, is still waiting for the final results of Phase 3 clinical trials, which are being carried out in 10 countries, including Thailand. However, the world's largest vaccine maker began preparations to start-up dengue-vaccine production well in advance with a 300-million euro (Bt12.2 billion) investment in 2009 to build the plant.
"If we hadn't planned ahead, we might have had to wait another five to six years after conclusion of the clinical trials before we could complete the facility and the plant to produce the vaccine," Guillaume Leroy, who leads Sanofi Pasteur's dengue-vaccine team, said.
Located in Neuville-sur-Saone, France's leading region for biotechnology, Sanofi Pasteur's complex has a variety of buildings dealing with active ingredients, production and quality control. The plant is expected to produce more than 100 million commercial doses of dengue live-attenuated vaccine a year.
"We have not been thinking about a price for the vaccine yet as we are still waiting for a conclusion of the clinical trials," said Leroy, adding that production of the vaccine would take two years, with the first dose expected to be launched by the end of 2015.
The dengue vaccine is now being studied in the last of the clinical trials. More than 40,000 personnel are involved in the trials, with the results of the study expected by the middle of next year.
The vaccine is combined with four different serotypes of the dengue virus. People living in countries where dengue fever is prevalent will receive the four-in-one vaccine with three injections. After the first dose is administered, the second dose is given six months later, followed by the final dose in another six months. Those considered most in need of the vaccination are two-year-old children, because of their vulnerability to the virus.
Dengue fever has been prevalent in the Southeast Asian region since World War II, according to Professor Duane Gubler of Duke-NUS Graduate Medical School Singapore, who heads the school's programme on emerging infectious diseases. The Japanese occupation forces, he said, were responsible for deliberately spreading the disease throughout the region.
The first recognised pandemic of dengue fever occurred in the Philippines from 1953-1954, followed by a Thailand pandemic in 1956.
Because of the rapid growth of populations and the expansion of urban areas, the World Health Organisation estimates that the number of cases has increased drastically since 1970.
"At the beginning of the '70s, travel by air was becoming more popular, and this is how the virus spread around the world," said Gubler, adding that a lot of people holiday in tropical countries where dengue is active.
Citing a recent study, Gubler estimates that about 3.6 billion people around the world are at risk of contracting dengue fever. Of this number, the virus infects about 400 million people a year, and another 100 million develop dengue haemorrhagic symptoms after contracting the virus.
In Thailand, the Public Health Ministry estimates that more than 100,000 people are infected with dengue fever each year. As of last month, about 59,000 people had contracted the dengue virus and 68 had died. Last year there were 45,000-50,000 cases of Thais contracting the virus.
In an attempt to deal with Thailand's dengue-fever problem, a team of researchers at Mahidol University led by Dr Sutee Yoksarn also developed a vaccine. However, because of a lack of funds or
government
support to build a plant, their ambitions to produce Thailand's first dengue vaccine have not been met.
Government ignoring aging Thais
The Nation / Phuket Gazette
PHUKET: More and more people are hitting retirement age in Thailand and by 2030 there will be as many as 18 million elderly Thais – a number that will mark a massive shift in our social structure.
This means one in every five people will be over 60 and most will have stopped working by then. So, it is becoming more and more important for people to start planning their financial future, as well as working on maintaining their health if they expect to remain independent.
It's also time for proper government policies for the benefit of a greying population.
So far, there are few policies for people over 60, and the ones that are in place are not very practical. For instance, the monthly subsidy of between Bt600-Bt1,000 is far too meagre to help with the rising cost of living, especially when a box of rice with a fried egg costs Bt25 nowadays. Plus, most people have to spend a fair bit to get to hospital to avail of free healthcare.
Meanwhile, studies show that people relying on state pension alone will most likely end up in a difficult situation.
Hence, Dr Orapin Sopchokchai, a researcher for the National Statistical Office, said it is time Thailand pays heed to steps taken by Japan and Singapore. These countries have chosen to extend the mandatory retirement age for their citizens. In 1999, Singapore set the retirement age at 62, while Japan is expected to set it at 65 this year.
Vichai Chokevivat, who chairs the Senior Citizens Council of Thailand, also warned relevant authorities to start preparing right away, especially since the Social Security Office (SSO) will need to start paying out pensions from as early as next year. He said things would become very difficult if the SSO runs out of funds. SSO members aged 55 and above are eligible for pensions.
Thus, he said, the government should start implementing its National Savings Fund (NSF), which will encourage people to start putting away money for their retirement.
Apart from giving its greying population financial freedom, the government also needs to start making public facilities friendly for the elderly. Infrastructure that is age friendly, whether it be toilets or transportation, will help the elderly be more independent.
Then there is the question of health.
Activities encouraging people to exercise regularly and eat healthily should be organised on a wider scale, because if the 60-plus population is healthy, it can remain part of a vibrant workforce that will help the country develop. Besides, a healthy person is also a happy person.
Monk's passport revoked
The Nation / Phuket Gazette
PHUKET: The Ministry of Foreign Affairs on Friday revoked the passport of Wirapol Sukpol, the former monk known as Luang Pu Nenkham, who is wanted by authorities for statutory rape of a minor, among other crimes.
Department of Special Investigation (DSI) director general Tarit Pengdith has been informed by Department of Consular Affairs deputy director general Prasittiporn Wetprasit in a letter marked "Top Priority", according to Pongin Inkhao, director of the DSI's Bureau of Security
Crime
.
The former monk is beli
— Phuket Gazette Editors
Thailand News

Join the conversation and have your say on Thailand news published on The Thaiger.
Thaiger Talk is our new Thaiger Community where you can join the discussion on everything happening in Thailand right now.
Please note that articles are not posted to the forum instantly and can take up to 20 min before being visible. Click for more information and the Thaiger Talk Guidelines.