Phuket Gazette Thailand News: Court orders hearings on B350bn water plan; Yingluck tipped for Defence; Rice farmers urged to hold; Minister misses the bus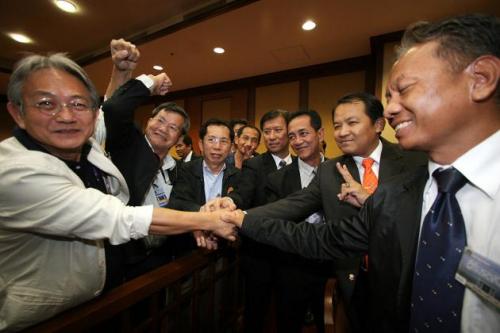 PHUKET MEDIA WATCH
– Thailand news compiled by Gazette editors for Phuket's international community
Court orders studies on water plan
The Nation / Phuket Gazette
PHUKET: The government is mobilising legal advice on how to unlock projects under the Bt350-billion water-management scheme after the Central Administrative Court yesterday ordered complete environmental and health impact assessment reports on projects likely to harm the environment or communities.
PM's Office Ministry permanent secretary Tongthong Chandrangsu said that after discussions with its legal team today, the government would be able to tell private companies that won bids under the scheme, as well as the general public, how it will proceed with the investment. An option to appeal will also be discussed.
"The court's order that public hearings be conducted is what the government intends to do. On the EIAs and HEIAs, we will need to look into legal technicalities thoroughly before making the next move," he said. "As far as I know, not all projects would be affected, as some can proceed without the reports."
Environmental impact assessments (EIAs) and health impact assessment (HEIAs) summarise approved measures to prevent and mitigate impacts on the environment and communities.
The court yesterday ordered the government to conduct EIAs and HEIAs before signing contracts with the winning bidders in its Bt350-billion water- and flood-management scheme. The government originally planned to sign the contracts in September.
The Stop Global Warming Association, which brought the case to the court, will today file a petition with the National Anti-Corruption Commission (NACC) against Yingluck and Tongthong for violating the Constitution in their implementation of the water mega-project.
"The court clearly said the government failed to comply with the Constitution's Articles 57 (2) and 67 (2), which require the government to conduct EIAs and HEIAs before implementing its scheme. The projects will have severe impacts on local people and communities," association president Srisuwan Janya said after the verdict was read.
"Yingluck and her PM's Office permanent secretary must take responsibility for this mistake," he added.
Srisuwan said yesterday if the government appeals to case to the Supreme Administrative Court, he would ask the court to issue an injunction ordering it to follow the lower court's verdict, such as by completing public hearings and EIA and HEIA reports first.
K-water TV report cut for safety
The Nation / Phuket Gazette
PHUKET: TV Channel 5 director-general Chatchai Sarikalaya yesterday explained the on-air suspension of "Hardcore News" programme's report on Wednesday evening about Korea Water Resources Corp (K-water)'s alleged shaky financial situation.
He said not running the report was a precaution because the news item remained unclear and could lead to lawsuits.
Meanwhile a K-water executive, flying directly from South Korea, would clarify this afternoon about the company's financial status following concern over its capacity to run two of the government's mega-water projects, worth a total of Bt160 billion.
Channel 5's General Chatchai explained that the 6pm programme's airing of the news report was suddenly cut off by commercials. It returned only after the report ended, prompting criticism on the Internet and social networks. Viewers suspected K-water was backed by some influential persons and the report criticising it might have been cut following an outsider's intervention.
Chatchai insisted the news editor decided to suspend it on-air, saying there was no intervention by any other individual. He said he learned about this suspension at 8pm that day.
No interference
"I confirm 100 per cent that there was no intervention or order. I talked with the editor for the programme and the editor admitted a mistake of hurriedly publishing the report when they should have checked it first. I instructed the editor to take this as a lesson to prevent future mistakes.
"The Channel 5 news should be accurate and credible," he said,adding that Army chief General Prayuth Chan-ocha later instructed the station to make sure news presentations were credible.
"It was fortunate that we suspended it in time," he said.
Meanwhile, the Office of the National Water and Flood Management Policy acting chief Supoj Tovichakchaikul yesterday defended K-water, saying it was qualified for the government's mega-water projects. He said K-water was a state enterprise with the South Korean government holding a 100 per cent stake. The South Korean Embassy certified its qualification.
Supoj said firms eligible to join the bidding had to have 10 years' experience in construction, worth at least Bt30 billion. K-water had handled construction worth 682.8 billion, was ranked at A1 by Moody's Investors and at A level by Standard and Poor's. It had Bt650 billion in capital and earned Bt176 billion, he said. Supoj said he was consulting a legal team about what to do next about the TV programme.
This move followed a previous comment by Hyung Cheol Yum from the Federation for Environmental Movements that K-water was under the scrutiny of the South Korean National Audit and Prosecution agency and did not have the experience to operate a mega-project of this complexity.
As a picture of former prime minister Thaksin Shinawatra visiting K-water went viral, leading to criticism K-water had influential help to get the job, Supoj said the bidders had to go through procedures and selection based on ideas and works, not politics.
Yingluck tipped to double up as minister of defence
The Nation / Phuket Gazette
PHUKET: Media speculation is rife that Prime Minister Yingluck Shinawatra will double as defence minister after the widely expected Cabinet reshuffle.
If the speculation is correct, Yingluck will make history as the country's first female defence minister – the 60th overall – although three former civilian prime ministers have doubled as defence minister: Chuan Leekpai, Samak Sundaravej and Somchai Wongsawat.
During his administration, Chuan needed to consolidate his power because his government did not enjoy strong ties with the military. Samak and Somchai also doubled as defence minister with the same goal of keeping undercurrents of resistance to the ruling party under control, while preventing any rivalry with the powerful military.
The plan to have Yingluck double as defence minister dates back to the end of last year, but the move has met with resistance from the military, which fears she may not understand its culture and needs.
However, over the past two years Yingluck has proven that she can work well with the military, especially with Army chief General Prayuth Chan-ocha.
The plan for Yingluck to double as defence minister could provide the "big boss", former premier Thaksin Shinawatra, with a way out, as many military members of the Pheu Thai Party have been jockeying for power and queuing up to meet him, especially when he recently visited Singapore.
Reports had it that party strategists wanted Prayuth to leave his post to become defence minister so that he can serve as a link to help bring about reconciliation. The big boss and the prime minister ag
— Phuket Gazette Editors
Keep in contact with The Thaiger by following our
Facebook page
.
Never miss out on future posts by
following The Thaiger
.
Cruise ships and yachts to dock in Thailand, visitors to enter on Special Tourist Visa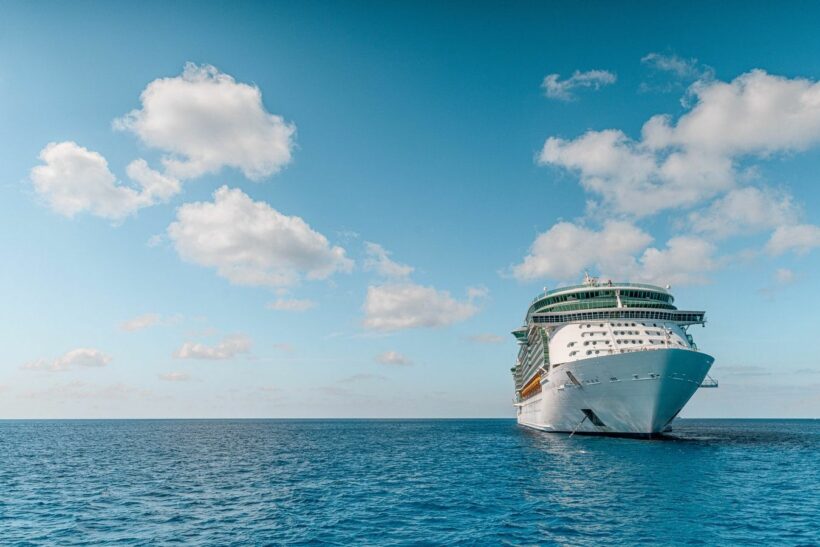 Cruise ships and yachts will be allowed to dock in Thailand and visitors will be allowed disembark under the Special Tourist Visa. The new measure hasn't been made official yet, but it will go into effect 30 days after it's published in the Royal Gazette.
The Cabinet approved the new guidelines yesterday which allows captains, crew and passengers travelling from countries considered at low risk for spreading Covid-19 to dock in Thailand and enter the country, according to deputy government spokesperson Traisuree Taisaranakul.
Visitors must go through a 14 day quarantine. Those on yachts will quarantine onboard before stepping onto Thai soil, according to the Bangkok Post. They must also have Covid-19 health insurance of $100,000 USD as well as local health and accident insurance. Proof of advance payment for anchoring the liner will also have to be provided.
The Special Tourist Visa allows a 90 day stay that can be renewed twice, adding up to around 9 months. So far, only 2 flights of foreigners on the Special Tourist Visa have arrived after a 7 month ban on international tourists.
SOURCES: Bangkok Post | Nation Thailand
Catch up with the latest daily "Thailand News Today" here on The Thaiger.
Keep in contact with The Thaiger by following our
Facebook page
.
Never miss out on future posts by
following The Thaiger
.
Fuel tanker explodes after collision in Buri Ram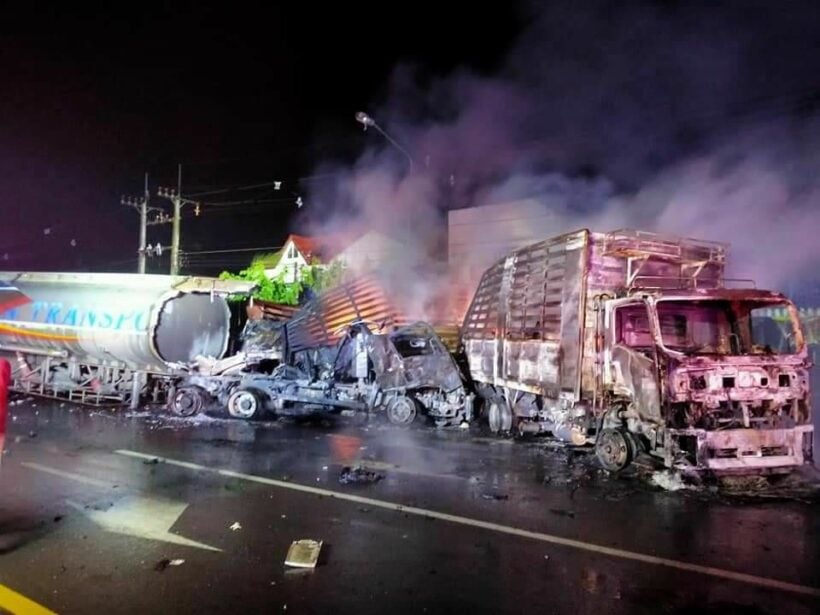 A fuel tanker has exploded after a collision with a trailer truck, causing both vehicles to be engulfed in flames in a series of explosions. Fuel from the 40,000-litre tank spilled out onto the road, spreading about 1 kilometre to nearby homes and into the sewers. People trying to douse the spreading flames found they were just pushing the flaming fuel further down the road, 20 cars, motorcycles and tuk tuks parked along the road were damaged or destroyed in the fire. Many people were injured, but there is no exact count.
The fuel tanker truck and the trailer truck collided on Highway 24 in the Isaan province Buri Ram. The drivers were able to flee before the first explosion. There were a series of explosions as the fuel spread and nearby residents fled their homes. People tried to put the flames out with tap water, but fire continued to spread.
50 fire engines responded to the fire and the road was closed off for a radius of 5 kilometres. It took firefighters more than 4 hours to extinguish the fire. The oil company was called to safely unload 30,000 litres of fuel that was left in the tanker.
SOURCE: Bangkok Post
Catch up with the latest daily "Thailand News Today" here on The Thaiger.
Keep in contact with The Thaiger by following our
Facebook page
.
Never miss out on future posts by
following The Thaiger
.
Is Koh Pha Ngan Thailand's best island?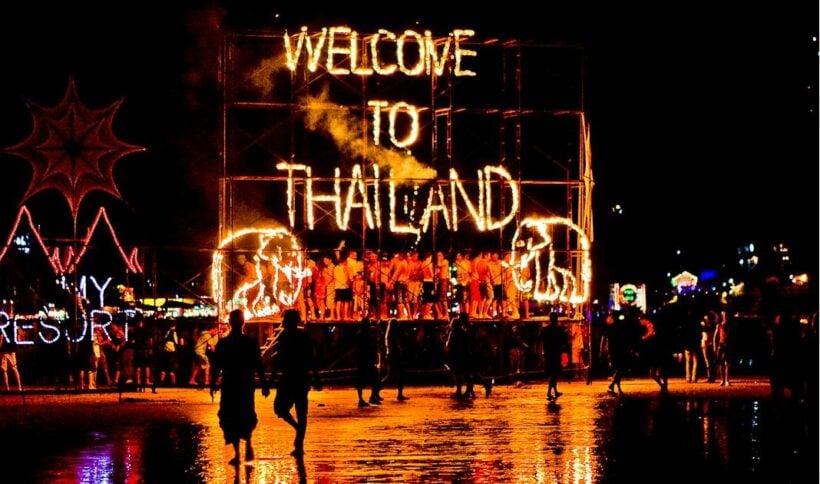 OPINION
Koh Pha Ngan was voted third best island in Asia in the 2020 Condé Nast's Readers Choice Awards. The island is widely known for its monthly Full Moon parties on Haad Rin beach, but Surat Thani governor Wichawut Jinto, who boasted about the island's recent rating, said there's more to Koh Pha Ngan than Haad Rin.
Condé Nast publishes a monthly travel magazine, Condé Nast Traveller, as well as GQ, Vanity Fair and Vogue. It's safe to say the publication's target audience is more interested in luxury resorts than dirt cheap party hostels and monthly beach raves. For example, for the best islands in the United States, Hilton Head Island in South Carolina was voted number 1. It's a golf lovers paradise and a popular vacation spot for suburban families.
A trip Koh Pha Ngan can be a completely different experience depending on where you go and what you do. Some stay on Haad Rin on the southeastern side of the island and have a trip like Hunter S. Thompson's drug-fueled "Fear and Loathing in Las Vegas," while some go to the western side for a yoga or healing retreat.
The Full Moon parties, which would draw more than 30,000 mostly foreign tourists, was put on pause due to the coronavirus pandemic restrictions in Thailand. But before the outbreak, the parties were known to be crazy with neon glow paint, fire jump rope and cheap buckets of alcohol and use of illicit drugs. The sand was so sticky that people were better off wearing shoes, and just about everyone pees (and pukes) in the ocean.
Even on the west side of the island, where it's more known for yoga and meditation retreats, things can sometimes get a little weird. A tourist said she did a "spiritual healing" ritual on the island known as a kambo cleanse where secretion from a South American frog is applied to burnt skin. She said "I feels like you're dying" but "it's great."
While the west side of the island has trendy resorts and bungalows, as well as a variety of yoga retreats and pricy vegan food, some people also live on a budget – a very tight budget. Some tourists even camped out on a hidden beach during the pandemic, a tourist claims. A local artist said he lives in a cave on the same beach.
Koh Pha Ngan topped Bali, Indonesia, which was number 9 on the list. Phuket was number 8 on the list and Koh Samui was number 10.
Here's what made the top 10 Asia islands in the Condé Nast Reader's Choice Awards 2020.
Cebu & Visayas, Philippines 95.83
Sri Lanka 95.45
Ko Pha Ngan, Thailand 95.30
Palawan, Philippines 95.22
Siargao Island, Philippines 95.19
Boracay, Philippines 95.06
Lombok, Indonesia 94.59
Phuket, Thailand 94.12
Bali, Indonesia 93.27
Koh Samui, Thailand 92.73
SOURCES: Condé Nast | Bangkok Post
Keep in contact with The Thaiger by following our
Facebook page
.
Never miss out on future posts by
following The Thaiger
.