Phuket Gazette Thailand News: No coup, says Army; Oil slick seafood safe; Brit teachers arrive in force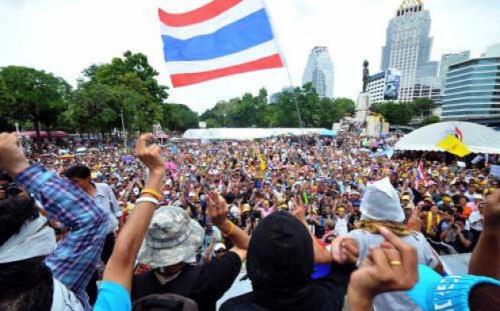 PHUKET MEDIA WATCH
– Thailand news compiled by Gazette editors for Phuket's international community
No coup, Army insists, despite rising tension
The Nation / Phuket Gazette
PHUKET: The army yesterday dismissed the possibility of a military coup amid the escalating political tension. "This unfounded theory was just the personal imagination of some people who are out to confuse the public," deputy Army spokesman Colonel Winthai Suwaree said.
Many reports circulating in social media have no basis in fact and falsely link the Army with politics. People should not be overly sensitive and should exercise good judgement in what information they take in, he said.
The Army and its chief Gen Prayuth Chan-ocha have been busy assisting flood victims across the country and organising celebrations for Her Majesty the Queen's birthday.
The public should not to be alarmed about any cross-country movements of Army equipment that usually take place at this time of year.
The atmosphere at the anti-government rally in Lumpini Park by the 'People's Army to Overthrow the Thaksin Regime' grew more excited. Organisers put up a large temporary stage in front of the King Rama VI Monument with a message "Time to destroy the country is up. Tyrants must leave". Speakers took turns onstage to attack the government.
The movement's leaders said the rally would remove the Yingluck government from power within seven days. Vendors set up street stalls to sell white masks and T-shirts emblazoned with anti-government messages.
Security was stepped up at Government House with barbed wire and security officials at every gate.
Signs saying "Government House is state property and off limits to outsiders" or "strictly restricted zone" were posted on entrances and exits.
Former prime minister Thaksin Shinawatra on Facebook ridiculed the rally, saying many core leaders were people without noteworthy achievements. The Democrats were reprimanded for siding with the protesters. The opposition bloc should relax and wait for its turn to form the government, he said.
Many leaders of anti-government campaigns were retired senior military or police brass with "broken hearts" from missing out on key positions during reshuffles when they were still in the service. Many retirees' names had also been monopolised by the movement without their consent, he said.
Security at Prime Minister Yingluck Shinawatra's residence on Yothinpattana Soi 3 has been beefed up with riot control police manning checkpoints set up around the vicinity. Metal barricades ringed the checkpoints and carparks. Yingluck stayed indoors the whole day.
Police dismissed reports that anti-government protesters would fan out to various destinations including Yingluck's home.
Democrat party-list MP Ong-art Klampaiboon said if the government was sincere about not helping any particular person in debating an amnesty bill on Wednesday, it must not try to pass the bill in three straight readings and must broadcast the debate on state television channels.
Pheu Thai spokesman Prompong Nopparit criticised Democrat Suthep Thaugsuban for vowing to lead a campaign to overthrow the government.
"His actions have confused the public. It's worrisome because Suthep thinks he cannot beat us at the parliamentary system so he must overthrow us unparliamentarily,' he said.
Prompong also played down coup rumours, saying the people who started spreading coup rumours in social media harboured political motivations and they should take responsibility for their actions.
Pol Maj Gen Piya, spokesman of the police peace-keeping centre, said some high-ranking officials mentioned by the People's Army as its supporters have denied their involvement with the group, including Pol Lt General Adithep Panchamanont, who has submitted a letter to the police refuting the report he supported the group seeking to overthrow the 'Thaksin government' and had filed a police complaint already.
Govt's approval rating sinks to a new low
The Nation / Phuket Gazette
PHUKET: At the halfway point in its four-year term, the Yingluck government's job approval rating has sunk to its lowest level, according to a Bangkok University Poll.
On a scale of 10, the government scored 4.49, down 0.38 from the 18-month point in its term. The government scored the highest mark of 5 for its achievements in foreign affairs and the lowest mark of 3.98 for its economic performance.
About 55 per cent of respondents said they did not know where the Yingluck government was leading the country, while 27 per cent believed it was leading Thailand in the right direction. Some 17 per cent believed the country was being led in the wrong direction.
Prime Minister Yingluck Shinawatra was given a job approval rating of 4.9, slipping by 0.48 to the lowest level since she took office. Her diligence and devotion to solving problems was rated at 5.4 and her decisiveness was the least impressive at 4.5.
Corruption in various projects has done the most damage to the government's image, at 19.9 per cent, followed by corruption and losses in the rice-pledging scheme at 19.3 per cent, and failure to stem the rising cost of living at 11.1 per cent.
The poll was conducted recently on 1,419 people across the country.
Abac Poll surveyed 2,114 respondents from July 28-August 3 and found that the issue of passing an amnesty bill presented the greatest political risk with a score of 9.19 on a scale of 10, followed by political interference at 8.6 and the Bt2-trillion loan bill at 8.2.
Puntharee Isarankura na Ayuthaya, assistant director, said the government is vulnerable due to many factors, especially conflicts over amnesty, which may spark violence. The respondents suggested that the government suspend or call off the deliberation on the amnesty bill.
"Politicians who favour high risks, especially businessmen-cum-politicians, must beware and not carry risks too long. Their duty in democracy is to reduce conflicts, not provoke them or become the cause of conflict."
Dusit Poll's interviews of 1,176 people from July 29-August 2 showed that 54 per cent were fed up with political rallies because they caused national divisions and hurt the country's image.
About 25 per cent believed political rallies can be kept within the scope of the law, 11 per cent said state officials must have efficient controls to prevent ill-intended groups from creating a situation, and 9 per cent said they feared loss of life and property as a result of political rallies.
About 37 per cent said political groups have the right to protest against an amnesty bill, 33 per cent said they opposed the rallies since they worked against the country's image and economy, and 29 per cent supported the rallies for helping to raise political awareness.
Hunt continues for insurgents after attacks
The Nation / Phuket Gazette
PHUKET: Security forces in Narathiwat yesterday intensified their massive hunt for insurgents suspected of conducting a series of attacks in the region.
The hunt was carried out with helicopters and security forces on foot, who focused their search on a number of districts including Rangae, Chanae, Joh I Rong, Sri Sakhon and Tak Bai. Troop patrols targeted hilly areas where some insurgents were thought t
— Phuket Gazette Editors
Keep in contact with The Thaiger by following our
Facebook page
.
Convicted human traffickers ignore 99% of court orders in Thailand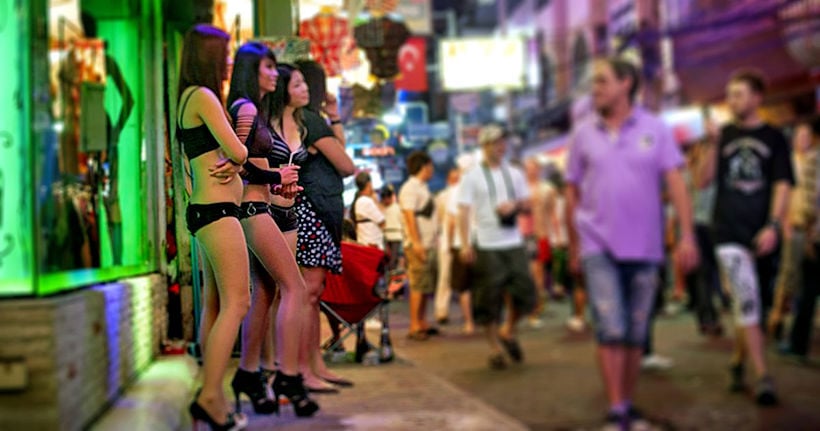 Human traffickers in Thailand have ignored court orders to pay compensation to victims in more than the 99% of convicted cases in recent years. The flouting of the court orders is fuelling fears that many survivors could be victimised again.
Thai courts have ordered traffickers to pay their victims more than $4.3 million for damages caused in about 1,335 cases since 2014, but the compensation was paid in only five cases, excluding cases settled out of court, according to Reuters.
While Thailand has rescued a record-breaking 1,000+ trafficking victims this year along, activists are concerned that the failure to pay compensation leaves them in fresh danger. A spokesman for the Human Rights and Development Foundation says… "It's an important issue that is unfortunately being neglected."
The Human Rights and Development Foundation provides free legal aid to migrant workers and trafficking victims.
The Thai government is considering amending its 1999 anti-money laundering laws to allow offenders' assets to be seized to compensate victims. Seized assets are currently state property but it's unclear when this will be reviewed by the cabinet.
"This money will enable victims to start a new life and prevent them from being re-trafficked. However the government's role in assisting victims in pursuing the claims is still not clear."
Thailand is home to about 610,000 modern 'slaves', according to the Global Slavery Index published by the rights group Walk Free Foundation. This means that about one in 113 of its 69 million people is enslaved – forced or blackmailed into working against their will, often with little or no pay.
Trafficking victims are automatically compensated through a government fund which provides living and rehabilitation expenses and lost wages. But the Human Rights and Development Foundation says these sums are insufficient for victims to rebuild their lives.
While Thai law allows victims to claim compensation from convicted traffickers, offenders have refused to pay in more than 1,000 cases.
The US called on Thailand in June to increase compensation to victims in its annual Trafficking in Persons report. They ranked Thailand as a Tier 2 country, meaning it is making significant efforts to combat the crime.
SOURCE: Reuters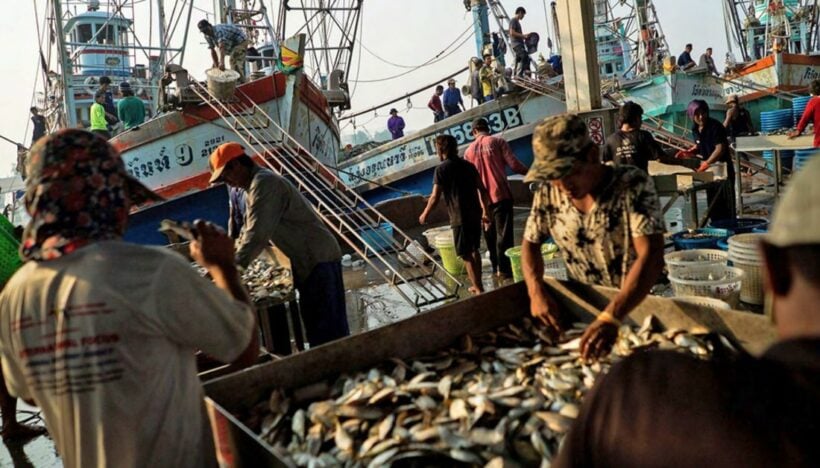 Keep in contact with The Thaiger by following our
Facebook page
.
Twin TAT campaigns will boost domestic travel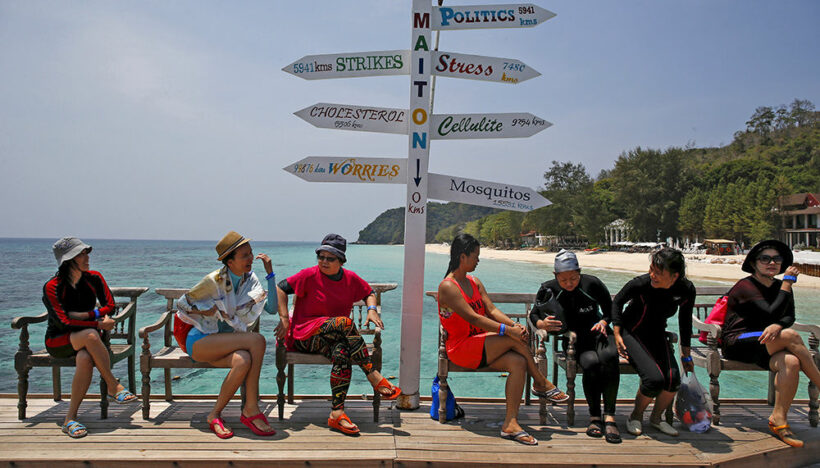 In November the Tourism Authority of Thailand plans two campaigns – "Visit Thailand with 100 Baht" and "Shocking Price Weekday Travel", – aimed to generate 400 million baht in local tourism revenue before the end of the year.
The TAT's executive director of product promotion said "Shocking Price Weekday Travel" would encourage upper and middle-class Thai tourists to travel more on weekdays, enjoying discounts of up to 80% on high-end tourism products, including five-star hotels, airlines, spas, yachting, Michelin-star restaurants and other privileges from online travel agents. The TAT says at least 4,000 tourism operators and members of tourism associations have registered to take part in the scheme.
A second campaign, "Visit Thailand with 100 Baht", will feature 40,000 tourism products priced at just 100 baht, offering 10,000 products per day on November 11-12 and December 11-12. You'll need to be 18 or older and have e-banking and a mobile phone number to join the campaign via the TAT's website, and can shop for only one tourism product outside their hometown.
Registration will run from 6am until midnight or whenever the 10,000 products for that day run out, the TAT said. The campaign will offer air and bus tickets, hotels, food and drink, tour packages and attractions.
The TAT's governor said 116 million baht will be used for the two additional programs, above the government's 1,000 baht cash giveaway Chim-Shop-Chai (Taste-Shop-Spend) scheme, and a 15% cash rebate for spending on tourism products. He expects the new campaigns should add about 400 million baht in tourism revenue and increase the number of Thai tourists travelling domestically by 10-20% .
"The new campaigns, are expected to raise domestic tourism revenue to 1.12 trillion baht this year."
SOURCE: Bangkok Post
Keep in contact with The Thaiger by following our
Facebook page
.
Thailand resume free trade talks with EU, reducing reliance on China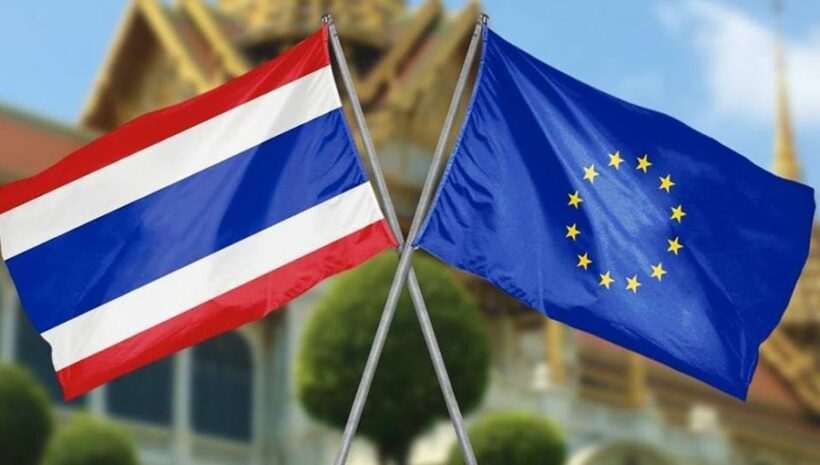 The European Union has restarted talks with Thailand about a potential free trade agreement. The talks started just days after unfreezing a deadlock put in place by the previous military junta. The resumption of talks comes as Thailand seeks to diversify its economy and reduce reliance on China, which accounted for 14% of the its total foreign direct investment in 2018.
The director-general of the Thai foreign ministry's department of European affairs held talks in Brussels yesterday with top EU officials in charge of Asia. The talks underlined the EU's interest in developing closer ties with Southeast Asia, with the ultimate goal of a strategic partnership with ASEAN, which 10 countries in the region.
ASEAN represents the EU's third-largest trading partner outside Europe, after the US and China, with more than 237.3 billion euros (263.9 billion USD) of trade in goods in 2018. According to latest available statistics bilateral trade in services amounted to 85.5 billion euros in 2017.
Free trade talks between Thailand and the EU also started in 2013 but were put on hold by the EU after the military coup that ousted the democratically elected government of Yingluck Shinawatra.
The EU said at the time that "political and civil rights and liberties in Thailand had been severely curtailed" during its years of military rule.
SOURCE: South China Morning Post
Keep in contact with The Thaiger by following our
Facebook page
.