Phuket Gazette Thailand News: Bus ravine plunge leaves dozens dead; Grenades rock Bangkok; NSC chief gets his job back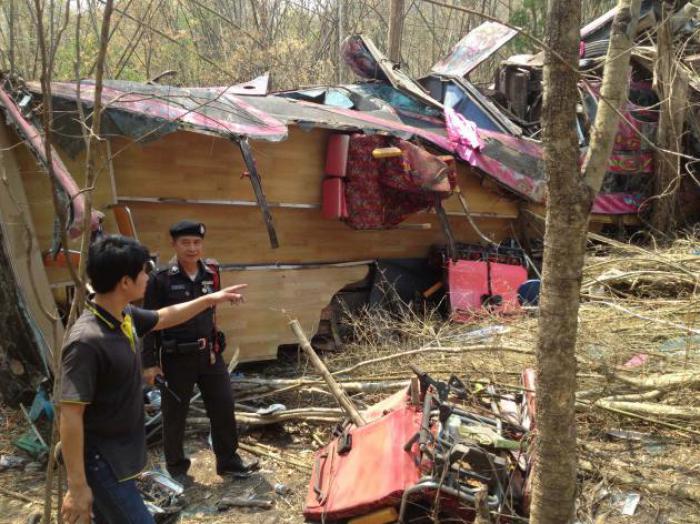 PHUKET MEDIA WATCH
– Thailand news compiled by Gazette editors for Phuket's international community
Bus plunges into ravine in Tak, killing 29, injuring 23
The Nation / Phuket Gazette
PHUKET: A double-decker bus plunged into a ravine in Tak province on Monday night, killing 29 passengers* and injuring 23 others. Most of them were elderly people.
As of press time, at least 20 of the injured are in hospital, with one of them in a coma. The names of the accident victims are available at www.tsm.go.th
"We were heading to Ubon Ratchathani provInce on an educational trip," Prapoj Promsamit, deputy mayor of Tambon Ta Sai Luad Municipality, said yesterday.
The trip included both municipal officials and local villagers. Prapoj said they were travelling in four buses, and everything was smooth until the fourth bus plunged into the ravine.
"Initially, I was on that bus, but about half an hour before the accident, I got into the second bus to greet the participants," Prapoj said.
While he considered himself lucky, the deputy mayor offered sympathy for those injured and killed in his group.
He said his municipality would compensate the families of those killed.
The accident took place at around 8.40pm on Monday on a portion of the Tak-Mae Sot Highway that ran along a downhill slope.
According to the Thailand Accident Research Centre (TARC), accidents involving buses have already claimed 100 lives since last October.
Assoc Prof Dr Kunnawee Kanitpong of TARC pointed out that research showed single deck buses were far safer than double-deckers in mountainous areas or steep roads.
Caretaker Transport Minister Chadchart Sittipunt, who rushed to the scene of the accident, instructed engineers from the Department of Land Transport to investigate.
Meanwhile, Dr Narong Sahametapat, permanent secretary of the Public Health Ministry, said 19 of the victims being treated at King Taksinmaharaj Memorial Hospital were in a safe condition.
According to him, only one victim was critically injured and she had been transferred to Buddhachinnaraj Hospital in Phitsanulok provInce. "She has blood clots in her head that need to be removed," Narong said.
* Initial reports cited that at least 32 people died in the accident.
Violent attacks hit multiple sites in Bangkok
The Nation / Phuket Gazette
PHUKET: Two M79 grenades exploded at the National Anti-Corruption Commission compound, and another on the Government Lottery Office next door, late on Monday night. They caused property damage but no casualties.
Of the two rounds targeting the NACC compound, one hit the deck above the ground floor and the other the roof of another building. The third grenade hit a building in the GLO compound and exploded.
An initial crime-scene investigation estimated the launch site was possibly 300 metres away, and located near Soi Nonthaburi 48 of Nonthaburi 1 Road, east of the NACC compound.
In another incident, two men on a motorcycle fired five shots at the Bangkok-based Davis Hotel owned by flamboyant politician Chuwit Kamolvisit on Tuesday morning. Chuwit said it was an actual shooting – not his own set-up. Surveillance camera footage showed two men riding past on a motorcycle and firing at the hotel, located in Sukhumvit Soi 24.
Meanwhile, police are obtaining an arrest warrant for a man identified as Sumeth Trakoolwunnoo, reportedly a senior guard working for the anti-government People's Democratic Reform Committee. Sumeth allegedly was implicated by a suspect known as the "popcorn gunman", who was recently arrested, police said.
They quoted Wiwat Yordprasit as alleging that Sumeth sheltered him and was involved in the shooting at Lak Si intersection in February.
Police spokesman Pol Maj Gen Piya Uthayo accused Sumeth of being one of 22 suspects under scrutiny by the police for involvement in the shooting. Sumeth is however not among the four PDRC guards wanted on arrest warrants already approved by the court.
Police yesterday arrested four pro-government red shirts, one a woman, for assaulting a monk – an incident widely distributed in images online. A large group of people is seen clearly attacking the monk, but police arrested only four people.
Bid to meet Suthep to find way out
The Nation / Phuket Gazette
PHUKET: Political parties plan to hold talks and send representatives to People's Democratic Reform Committee chief Suthep Thaugsuban for discussions to resolve the political deadlock, as they fear internal conflict could even lead to the country's suspension from Asean.
The coalition parties will call a meeting of 53 political parties to find out what each party thinks about the Constitutional Court ruling that nullified the February 2 election.
Pheu Thai Party spokesman Prompong Nopparit said yesterday that the meeting would be held at the Royal Police Cadet Academy in Nakhon Pathom's Sam Pran district on Friday.
Prompong said the Democrat Party would be invited to join the meeting. If the party rejects the invitation, the Democrats would be criticised as not being sincere with the public on the issue of democracy, the spokesman said.
Chart Thai Pattana Party's key member Somsak Prissanananthakul said politicians known to be close to Suthep would try and convince him to enter into negotiations.
"In this political crisis, no one wins 100 per cent or loses 100 per cent. The Asean integration will begin in about 100 days. If we are still struggling with internal conflicts, we may lose the chance to become an Asean economic hub as we have aspired. In a worst-case scenario, we may be suspended from Asean,' he said.
Suthep said yesterday that he has at no time approached anyone for the position of interim premiership, saying the time is not ripe for such a move.
He added that the PDRC would not join talks with the Election Commission in order to find a political solution to the ongoing problems.
Caretaker Deputy Commerce Minister Nuttawut Saikuar recently disclosed a list of people who he claimed were candidates for interim premier to replace Yingluck Shinawatra in case she were to be indicted by the national anti-graft agency over the rice-pledging scheme.
Suthep said the PDRC has never approached anyone to become an interim prime minister and the red shirts' list of names comes from their own imagination.
"We haven't moved to that process, as we have yet to remove the Thaksin regime. The prime minister must resign first and only after that will the search for a neutral premier start," he said.
The former deputy prime minister said the PDRC will definitely not attend any negotiations except face-to-face talks with the prime minister broadcast live on television.
The PDRC has stressed its stand on national reforms before an election, he said, adding that a new general election will be useless given voters' poor response to the Senate's advance election on Sunday.
The Constitutional Court annulled the February 2 election, compelling the EC to organise a new round of balloting nationwide.
Democrat Party leader Abhisit Vejjajiva yesterday called on Yingluck and
— Phuket Gazette Editors
Want more from the Thaiger family?
📱 Download our app on Android or iOS for instant updates on your mobile
📧 Subscribe to our daily email newsletter
👍 Like/Follow us on Facebook
🔔 Subscribe to or Join our YouTube channel for daily video updates
Illegal border crossings bringing in new Covid-19 infections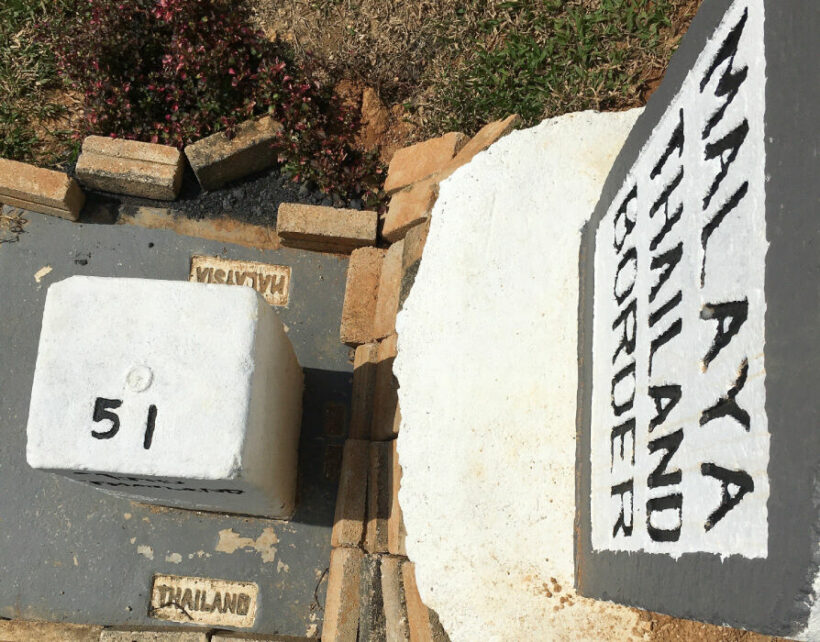 Authorities are worried about illegal border crossings into Thailand bringing in the Coronavirus after 5 recent Covid-19 infections from such crossings. Bypassing all health and security checkpoints along the border, 5 Thai nationals were identified today as being positive for Covid-19 after they snuck into the country, according to the Centre for Covid-19 Situation Administration.
Authorities nabbed 2 after border crossings from Malaysia illegally on April 28 and May 3rd, while another snuck across the Burmese border into Tak on May 2. The last 2 came from Cambodia on Thursday across the Sa Kaeo border. All 5 illegal border crossers are now in state hospitals for Covid-19 treatment.
According to CCSA data in the first four months of 2021 a total of 15,378 people were arrested by Thai authorities while sneaking across borders. Even after security forces increased patrolling along the borders, people managed to sneak in from Myanmar, Malaysia, Laos, and Cambodia. 6,700 of those who crossed the border were Burmese citizens, while another 1,700 of them were Thai nationals.
With nearly 400 lives lost to Covid-19 and over 83,000 people having been infected in the pandemic, the CCSA declared that Prime Minister Prayut Chan-o-cha and National Security Council Secretary-General Natthapol Nakpanich agree that these illegal border crossers without Covid-19 screening are a serious problem.
Many Thai people work in Malaysia and as the pandemic drags on they are sneaking across the border, desperate to make it home to their family. Another recent case found illegal Burmese border hoppers in a taxi en route to Hat Yai after they crossed into Thailand from the Malaysian border. They were trying to travel incognito across Thailand in order to cross the border again back into their home country of Myanmar.
The dilemma is even worse at the Burmese border as the often violent protests following the February 1 military coup has been pushing much of the country into poverty, and creating refugees who are flocking to the border in hopes of crossing over to safety. Many are seeking to escape the conflict and find work in Thailand.
SOURCE: Bangkok Post
Want more from the Thaiger family?
📱 Download our app on Android or iOS for instant updates on your mobile
📧 Subscribe to our daily email newsletter
👍 Like/Follow us on Facebook
🔔 Subscribe to or Join our YouTube channel for daily video updates
Thailand Consumer Confidence Index hits record low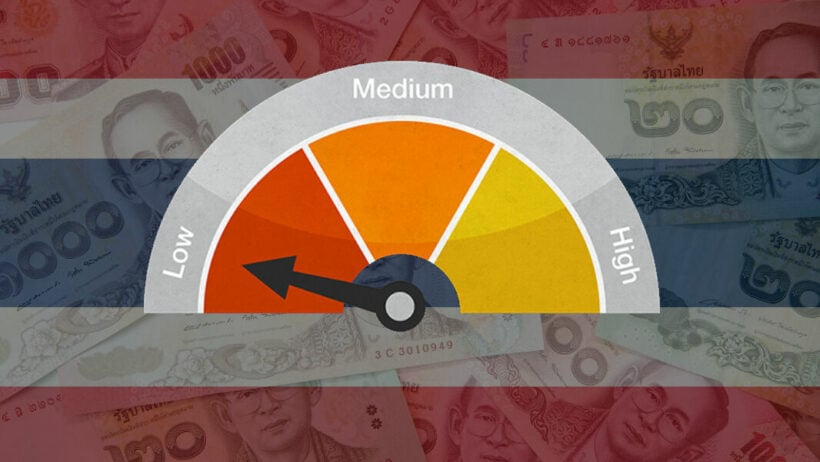 The University of the Thai Chamber of Commerce has reported that the Consumer Confidence Index has hit another new record low of 46.0 in April. The Covid-19 global pandemic has had a devastating effect on the economy and consumer confidence has fallen frequently to the lowest points that it has seen since 1998.
The president of the UTTC believes that consumers generally don't feel like there has been much of a recovery for the economy since the global pandemic began and without a stimulating event to motivate economic growth, the index is expected to continue to fall further. The university estimated that if the third wave of Covid-19 continues past the end of May the economy can expect to lose 400 to 600 billion baht.
The UTTC president stressed that the government should hasten to step up relief measures and make sure they continue relief and economic stimulus throughout the pandemic to avoid economic catastrophe. He predicted that the economy and the Consumer Confidence Index will continue on a downward slope without any hope of improvement until the vaccine rollout gets well underway towards herd immunity, and new Covid-19 infections are decreased dramatically.
Today saw another 2,101 new Covid-19 infections and 17 deaths in Thailand. Vaccination efforts are continually being stepped up, but still remain woefully slow.
The Consumer Confidence Index first started falling last year, with a drop below the previous record low in 1998 in April of 2020, when it fell to 47.2. A few months later, by July of last year, it had recovered significantly, climbing back over 50. But by March of this year, the index had fallen again to 48.5. With April's tumble of 2.5 points, the Consumer Confidence Index pushes once again to a new record low.
SOURCE: Thai Business News
Want more from the Thaiger family?
📱 Download our app on Android or iOS for instant updates on your mobile
📧 Subscribe to our daily email newsletter
👍 Like/Follow us on Facebook
🔔 Subscribe to or Join our YouTube channel for daily video updates
Thailand searches for cow vaccine for lumpy skin disease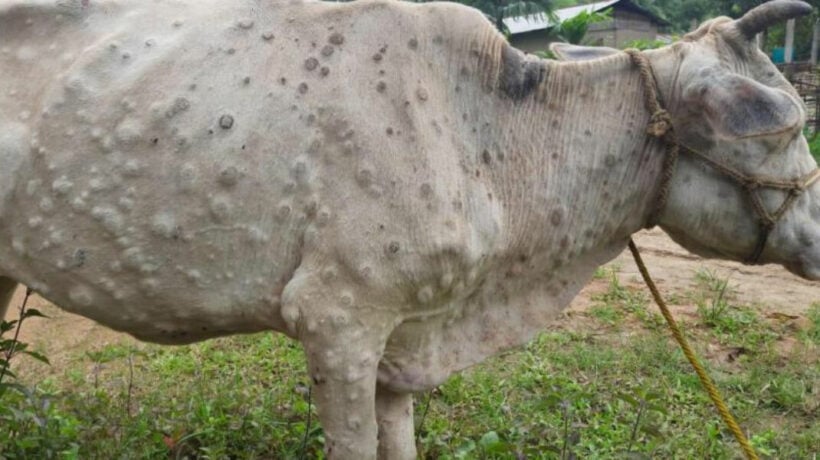 Move over Covid-19 there's a new disease sweeping the country as Thailand's cow population is afflicted with a lumpy skin disease. The Department of Livestock Development is now working on procuring vaccines from overseas manufacturers to import and treat the cattle population in Thailand. The lumpy skin is caused by pustules that are the most visible symptom, perhaps more detectable than other bovine signs such as drooling, loss of appetite and drowsiness.
The cow disease is spreading in the North, Northeast, and Central Plains area of Thailand and has been found in 18 provinces total. First identified in Roi Et, it has now spread in Chiang Rai, Kalasin, Kanchanaburi, Khon Kaen, Maha Sarakham, Nakhon Pathom, and Nakhon Phanom. The first case of the lumpy skin disease was reported in Don Daeng village last month and on April 9th officials reported it to the World Organisation for Animal Health.
The lumpy skin disease is found in cow pens and spread through flies, ticks, and mosquitoes, but the DLD says not to panic, it is not transmissible to humans. The department is distributing important information about symptoms and how the disease spreads to breeders and farmers in the area. They're requiring the breeders to monitor their cattle closely and have imposed measures to control the disease in heavy hit areas.
To prevent the spread of disease in livestock, traders are being requested to not buy and sell cattle within 50 km from disease-stricken regions. And for farmers caring for cattle, the DLD recommends spraying insecticide in all areas to prevent transmission via insects. Finally, in case the cattle were jealous of traveling humans, the DLD is advising farmers to prevent disease spread by isolating any new cow that comes into their farms with a 28-day bovine quarantine where they should be kept under nets to keep insects away.
SOURCE: Bangkok Post
Want more from the Thaiger family?
📱 Download our app on Android or iOS for instant updates on your mobile
📧 Subscribe to our daily email newsletter
👍 Like/Follow us on Facebook
🔔 Subscribe to or Join our YouTube channel for daily video updates