Phuket Gazette Thailand News: BoT Gov slams Govt policies; Thaksin b'day party near Bangkok; Lottery surge; PM placates Isarn; Nenkham's B300mn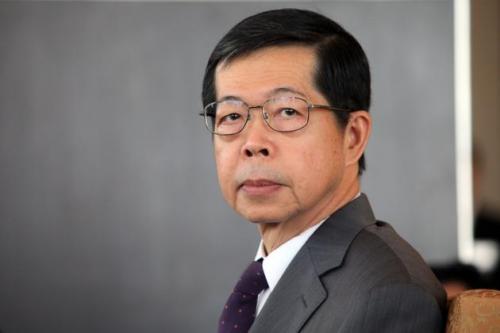 PHUKET MEDIA WATCH
– Thailand news compiled by Gazette editors for Phuket's international community
BoT Gov slams Govt policies as unsustainable
The Nation / Phuket Gazette
PHUKET: Bank of Thailand Governor Prasarn Trairatvorakul has slammed government policies as geared towards short-term consumption, saying they have shortcomings and cannot sustain economic competitiveness in the long term.
In a speech to Asean ambassadors and high-ranking officials at the Foreign Ministry yesterday, he said policy-makers needed to be goal-oriented, consistent, proactive and to coordinate with one another, because the country is bracing for greater challenges in light of rapid changes in the global economy.
Meanwhile, academics at a Thai Publica seminar, "Brainstorm on Fiscal Cliff, Thai Government Debts", also attacked the government yesterday for policies not designed to boost long-term national competitiveness, saying they could create a Thai version of the "fiscal cliff". Global challenges – particularly the slowdown of the Chinese economy – were a warning that Thailand, at the national and individual levels, must be more cautious in spending. In the first quarter, Thai household debts reached 77 per cent of gross domestic product (GDP), mainly due to stimulus measures launched in recent years.
Prasarn urged the government to pay more attention to national development plans, which cover all areas of society and the economy, and require action.
"Any subsequent policies must be drawn in line with national goals. The goals and national development plans should not be left idle on the shelf," he said.
Aside from setting goals, policy-makers should not shift focus. Singapore and Malaysia had advanced quickly because of policy consistency, he said.
Policy-makers should also be alert to global challenges and be willing to coordinate, as no single party can achieve success.
"If Thailand is a ship navigating in the sea, the ship has travelled a long distance. Yet, it will have to sail further and the destination is not within sight. Our journey has suffered from monsoons and we have been side-tracked and unknowingly got involved too much with ad-hoc problems, which cost us time and money. Yet, if we regain our senses, set sail at full speed and lead the ship towards our goal, we won't be vulnerable to monsoons and reach the goal in a fast and sustainable way," he said.
At the Thai Publica seminar, Sethaput Suthiwart-Narueput, chief of the Thailand Future Foundation, said future budget allocation must answer national strategies and be in line with expected returns and cost-benefit analysis. All projects with costs that cannot be defined, like the rice-pledging scheme, must be scrapped, Sethaput said.
A foundation study found that in 2009-10, government annual expenditure rose 9.2 per cent on average – above average growth of 7.2 per cent. Funds were allocated on a ministerial basis, rather than according to national strategies. In these years, little money was put to scientific and technological innovation or energy to boost competitiveness.
Generally, the allocation pattern did not support the evaluation of economic returns, particularly the evaluation of central budgets, he said. At some ministries like Education, which saw its budget double in 10 years, the level of Thai scientific knowledge, according to PISA rankings, in 2009 was lower than in 2010. And logistical competitiveness fell from 31st in 2007 to 38th in 2012, although budgets for the Transport Ministry increased every year.
PM touts benefits of plans for Isarn voters
The Nation / Phuket Gazette
PHUKET: After her two-day visit to the northeastern provinces of Buri Ram and Maha Sarakham, Prime Minister Yingluck Shinawatra yesterday said the government was working to create sustainable incomes, lessen social disparity, promote the eco-friendly growth of local communities and prepare for the development of transportation and water-management infrastructure.
Part of the Bt350-billion budget for the water projects would be earmarked to tackle specific problems in the provinces, she said, adding that dual-track trains and road construction in the provinces would be part of the Bt2-trillion infrastructure project.
Investment in the projects will lead to employment for local people, the premier said. The provinces' economies must grow along with the national economy, she said.
Government Spokesman Teerat Ratanasevi said residents of Maha Sarakham and Buri Ram had less access to tap water than people in the rest of the country.
Meanwhile, studies would be conducted to implement agricultural zoning in the provinces. Organic jasmine rice, silk and tourism had potential and should be promoted, he said.
After a meeting with students from Maha Sarakham University and Maha Sarakham Rajabhat University, Yingluck said she wanted the universities and technical colleges in the province to serve as education hubs that produce graduates for the Northeast. Moreover, the universities had skills that could be harnessed by the Agriculture Ministry for use in its research on rice breeds, in order to ensure that more rice products from the province meet GMP (good manufacturing practice) standards, she said.
The premier said the National Economic and Social Development Board would use the knowledge and information gathered from her visit on Sunday and yesterday to develop strategic plans for other provinces in the future.
Pheu Thai to mark Thaksin's birthday
The Nation / Phuket Gazette
PHUKET: Singthong Buachum, a Pheu Thai Party member, said he will hold celebrations at Wat Kaew Fah in Nonthaburi to mark ex-PM Thaksin Shinawatra's 64th birthday on July 26. Thaksin is expected to phone in at the event.
Similar celebrations will also be held in other parts of the country. Singthong said he would also try to get members of Thaksin's family to join the event in Nonthaburi.
Lottery Office urged to probe ticket vendor surge
The Nation / Phuket Gazette
PHUKET: The Commerce Ministry will ask for cooperation from the Government Lottery Office to investigate the new lotto business as the number of sellers has been skyrocketing.
"This could lead to unfair trade practices," Deputy Commerce Minister Natthawut Saikua said yesterday.
Lottery trading has been increasing every month. The ministry needs to look into the reason as many small operators are in the industry, he said.
According to the Business Development Department, new lotto vendor registrations reached 1,521 in May. However, only 267 of those have clear addresses, while the rest have shared shareholders. Some addresses are shared by more than 20-40 lotto traders.
Last month, 818 new lotto sellers signed up, of which 97 have clear address and the others duplicated addresses.
The department also reported that 1,170 companies went out of business last month, a jump of 41 per cent from May and a rise of 12 per cent from June last year.
Of the closed-down business, 34 were exporters. There were fewer export businesses failing because the baht lost some of its strength.
Last month, new business regi
— Phuket Gazette Editors
Want more from the Thaiger family?
📱 Download our app on Android or iOS for instant updates on your mobile
📧 Subscribe to our daily email newsletter
👍 Like/Follow us on Facebook
🔔 Subscribe to or Join our YouTube channel for daily video updates
British tourists come forward about being attacked on Koh Tao in 2013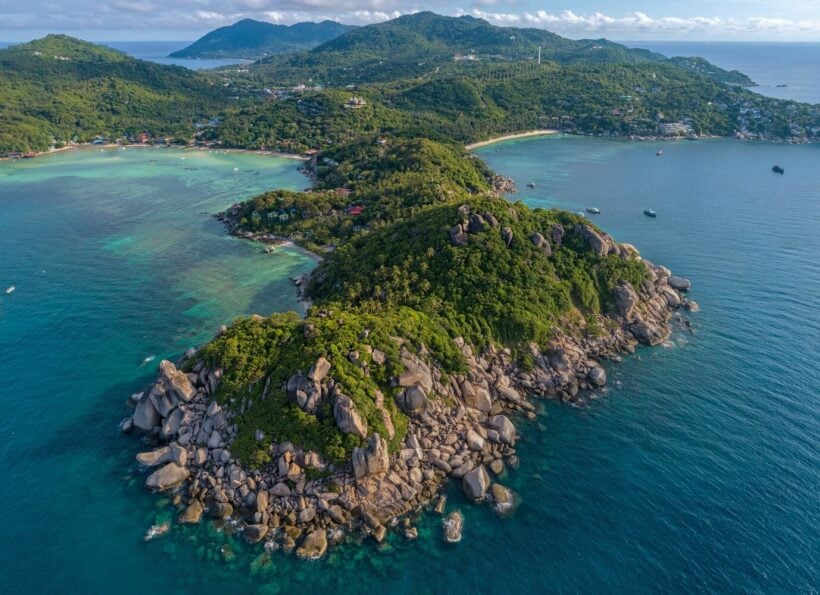 Many continue to contend that Zaw Lin and Wai Phyo, the 2 Burmese young men convicted for the 2014 murder of 2 tourists on Koh Tao's Sairee Beach, are innocent. Now 2 tourists who were attacked on the same beach, just a year before the murder, are now coming forward to help prove that the conviction could have been unreliable.
In September 2014, the bodies of British tourists 23 year old Hannah Witheridge and 24 year old David Miller were found on the beach. Police say Hannah had been raped and David had been hit several times on the head with a garden hoe.
Zaw and Wai were arrested soon after the killings. Some say the investigation was accelerated in an effort to gain back tourist confidence and keep visitors coming to the island. Numerous activists, criminologists, and others have spoken out against the conviction, saying the evidence was bungled.
Just a year before, British tourists Sam Venning and Carla Bartel survived an attack on the same beach. Sam, who was 22 at the time, was talking to Carla, who was 20, on the beach when 2 men wearing V for Vendetta masks attacked them, hitting Sam in the head with a rock.
Sam and Carla came forward to Thai officials after the killings to help with the investigation, but say no one got back to them. Sam says he had emailed the Thai Embassy in London, but no one contacted him. Carla says she contacted the UK Foreign Commonwealth Office who then passed her on to the UK National Crime Agency. She was told that the information was sent to Thai police, but officers did not follow up with her.
SOURCE: Mirror.UK
Want more from the Thaiger family?
📱 Download our app on Android or iOS for instant updates on your mobile
📧 Subscribe to our daily email newsletter
👍 Like/Follow us on Facebook
🔔 Subscribe to or Join our YouTube channel for daily video updates
Fishermen find space debris off the coast of Phuket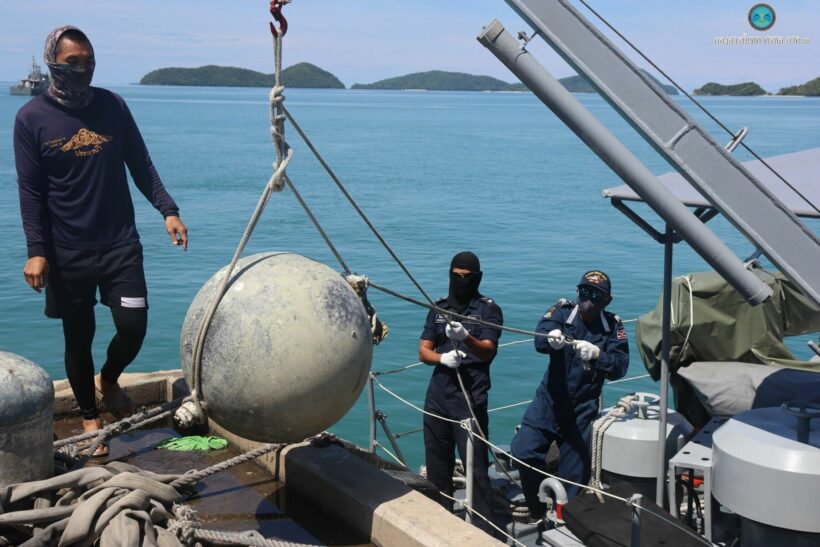 Local fishermen found space debris, possibly from a satellite or space shuttle, on the seabed just 6 metres below the surface by Koh Ael in Phuket. At first, no one knew exactly what it was.
Specialists from a Navy explosive ordnance disposal unit were first called to look at the round, hollow metal object which was about 45 centimetres in diameter. 3rd Naval Area commander Vice Admiral Choengchai Chomchoengpaet told reporters at a press conference that the team took photos of the object and found it appeared to be a rocket fuel tank, possibly used to launch a satellite or shuttle into space. He said it matched photos online.
Both the Geo-Informatics and Space Technology Development Agency, or GISTDA, and the National Astronomical Research Institute of Thailand, agree that the object was most likely a fuel tank for a rocket.
Since the fuel tanks usually contain harmful chemicals like ammonia or hydrogen, divers examined the space debris to make sure there were no chemical leaks before bringing the object to shore and taken to the navy headquarters. The space debris will be taken to the GISTDA to be studied.
"If other objects similar to this one are found elsewhere, people should not touch them. They could contain hazardous chemicals. They should immediately inform Region 3 Thai-MECC or local officials."
SOURCE: Bangkok Post
Want more from the Thaiger family?
📱 Download our app on Android or iOS for instant updates on your mobile
📧 Subscribe to our daily email newsletter
👍 Like/Follow us on Facebook
🔔 Subscribe to or Join our YouTube channel for daily video updates
UPDATE: 2 Americans and a Thai arrested over Bangkok kidnap attempt, Thai policeman involved | VIDEO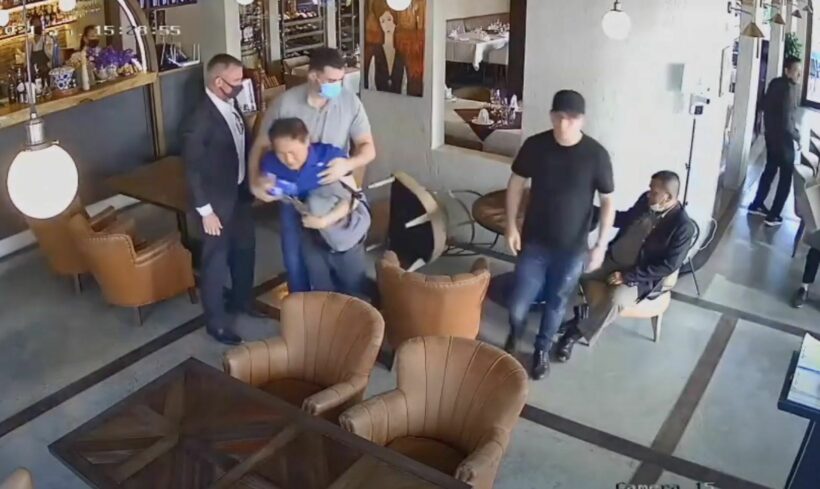 Screenshot: THAICRIME
UPDATE:
Following up from the earlier story involving 2 Americans, a Thai, a Taiwanese businessman, and an Israeli security goon, we have the following update (original story below)…
Police have examined CCTV from the restaurant in Thong Lor where the Taiwanese businessman was kidnapped. It's also been revealed that a "senior Thai policeman" was involved in the alleged abduction case. The abduction took place on March 28.
The meeting had been called to "resolve" some disagreements over a large purchase of rubber gloves that had gone wrong.
After arriving at a meeting at the L'Oliva restaurant in Sukhumvit Soi 26, Mr. Wen Yu Chung was manhandled, put in a headlock and dragged out of the premises. Daily News reports that a "lieutenant colonel" ranked Thai policeman was also captured on the CCTV supervising the events as they happened inside the restaurant. He is reported as being a former traffic policeman.
Mr. Chung was then held to ransom at the condo NT Court. Attempts were made to contact Mr Chung's family and business associates to extract a ransom – allegedly 1 and 2 million baht – but they refused to pay.
The 3 men have been identified as 41 year old Jeremy Hughes Manchester, 52 year old Louis William Ziskin, both Americans, and Ekbodin Prasitnarit, Thai.
Mr Louis Ziskin has a somewhat chequered history with his story catalogued on Wikipedia. Summarised…
Ziskin was taken into custody in December 7, 2000 and charged over transactions from November 1999 to December 22, 1999. Ziskin was convicted of smuggling 700 pounds of ecstasy into Southern California via FedEx and other various shipping companies, the largest-ever US government seizure of the drug. There was another indictment a year later.
Following his incarceration, Ziskin lost a double jeopardy appeal for the second indictment. The US government settled all claims against Ziskin for a 188 month sentence and a US$9 million fine.
Daily News also reported a man 'Mike' who allegedly invited the policeman to be involved in the incident. Earlier this man was described as "Mr. Michael Greenberg, an Israeli operating a detective company".
Here's video showing the arrest of Mr. Ziskin…
EARLIER STORY:
Thai police have arrested 2 American citizens and a Thai for the alleged kidnap of a Taiwanese businessman for ransom. 5 other arrest warrants are also waiting to be executed over the incident. Police allege a "business conflict" over the purchase of plastic 'nitrile' gloves as the motive.
The 3 men have been identified as 41 year old Jeremy Hughes Manchester, 52 year old Louis William Ziskin, both Americans, and Ekbodin Prasitnarit, Thai. All 3 have denied the charges including illegal assembly, attempted murder, abduction for ransom and extortion. They were formally charged at the Thong Lor police.
According to Bangkok Post, in late 2020 Mr Ziskin appointed the Collection Company to negotiate the purchase of a large quantity of plastic gloves with the Paddy The Room Trading Company.
Police allege that there was an ongoing conflict between the two sides which was responsible for Mr Ziskin accumulating 93 million baht in damages.. So, according to police, Mr Ziskin hired Mr. Michael Greenberg, an Israeli operating a detective company in Thailand to negotiate and retrieve the losses.
Police allege that Mr Greenberg hired Thai and foreign collaborators to plan an abduction as leverage in the retrieval of their losses. They contacted a 60 year old Taiwanese man from the Collection Company in Thailand to procure a supply of rubber gloves from Paddy The Room Trading Company.
They made an appointment to meet Wen Yu Chung at a restaurant in Bangkok's in Bangkok's Tong Lor are off Sukhumvit Road on March 28. Police allege that Mr Greenberg and hired associates arrived, handcuffed the Taiwanese businessman and then took him to the NT Place, 200 metres further south down the same Soi, Sukhumvit 36.
They then called Mr Chung's boss demanding US$2 million, and then called the man's family demanding another US$1 million. Both contacted police and did nothing to accede to the demands for ransom..
The abductors then headed to a restaurant in Soi 24, with Mr. Chung, eventually letting him go. The Taiwanese man went, first to hospital, then to Thong Lor police station to relate his story. Eventually 8 arrest warrants were issued over the alleged abduction. Soon after police arrested Mr Manchester, Mr Ziskin and Mr Ekbodin.
We'll continue to follow this story.
SOURCE: Bangkok Post
Want more from the Thaiger family?
📱 Download our app on Android or iOS for instant updates on your mobile
📧 Subscribe to our daily email newsletter
👍 Like/Follow us on Facebook
🔔 Subscribe to or Join our YouTube channel for daily video updates