Noodle shop 'taking the piss' with special ingredient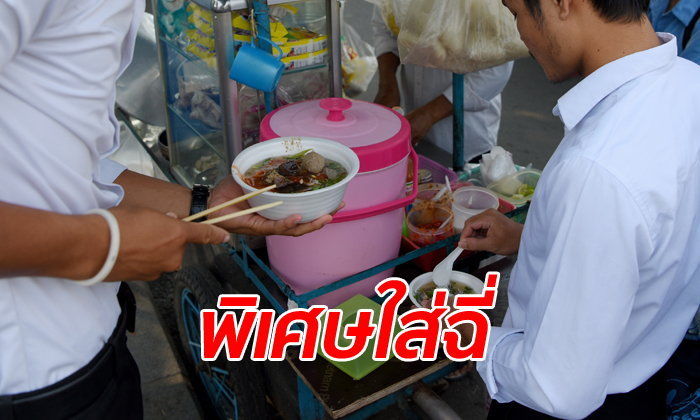 PHOTOS: sanook.com
Thai Facebook page 'Return.v12' has posted a storey about people who believe in the "power of urine" and that it can heal body pain and diseases. The noodle shop owner admitted that he has been using his own urine as a "secret ingredient" and that he has a lot of customers because of it.
He claims that his customers tell him that his noodles makes their muscle pain go away but admits he hasn't told them about the additional surprise ingredient.
Ever since he added the secret ingredient to the noodles his sales have improved. He also attached a picture of his noodles.
Another member of the Facebook group asked the question…
"Hello, urine can be used in food right? I own a restaurant in the middle of a city, if I add my urine to the dishes would it make my food more delicious and would my customers gain better health? I'll add more for those who come from this group."
We don't know where the noodle shop is.
"My family owns a noodle shop. Many people in the area come to my shop. Many of them are workers coming in for lunch. My customers often told me that they had back pain and muscle pain. I didn't know how to help them, I wanted to tell them the truth but I didn't want to seem weird about it."
"So I took the issue into my own hands and started adding my own urine into the soup pot. Customers started loving my noodles, they tell me how their pain has gone away since they started eating my noodles. Some even asked if I had a secret ingredient haha."
No photos were available of the cook adding the secret ingredient.
SOURCE: sanook.com | ThaiResidents.com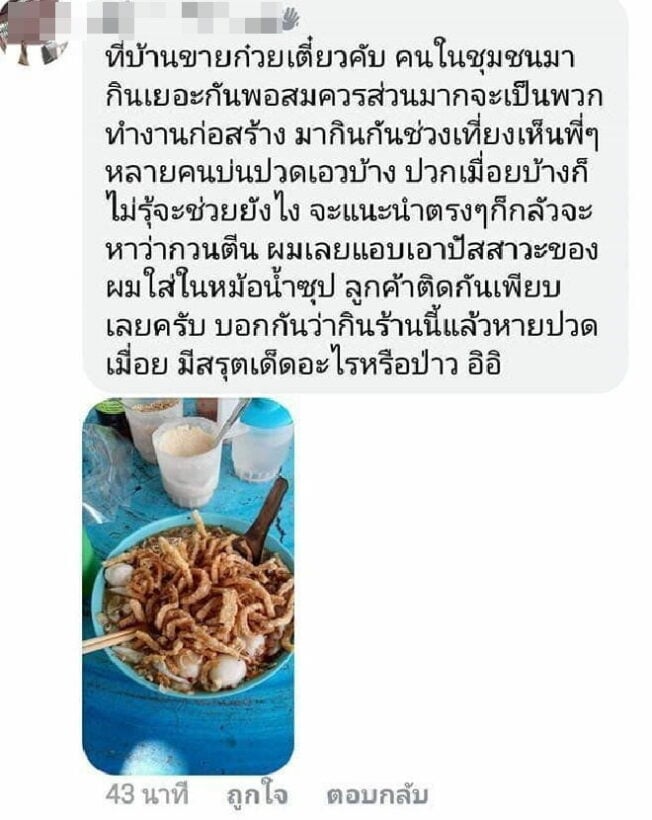 Keep in contact with The Thaiger by following our
Facebook page
.
3 quarantined returnees confirmed with Covid-19 in Thailand (May 26)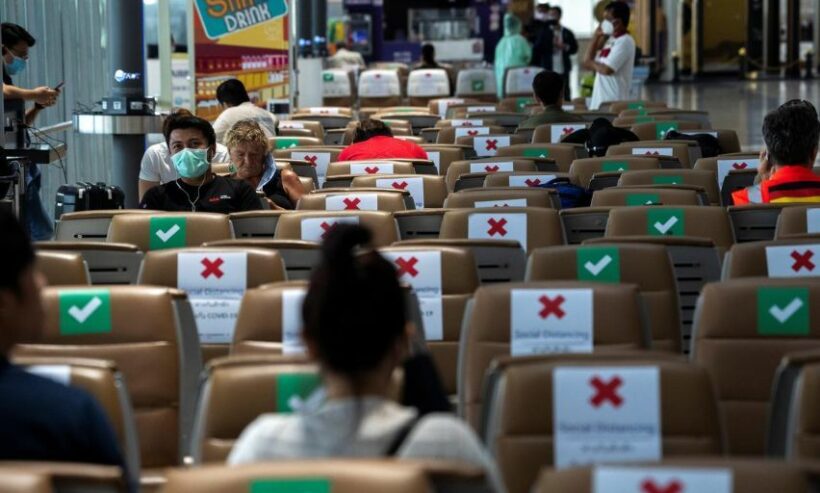 Today, in the Centre of Covid-19 Situation Administration's daily press conference, Dr. Taweesilp confirmed 3 new cases of coronavirus in Thailand, of which all were recorded as quarantined overseas repatriates. This brings Thailand 's total of confirmed Covid-19 cases to 3,045. The death toll remains at 57 fatalities with no additional deaths reported today.
Dr. Taweesilp says from the new cases all 3 patients either had mild symptoms or were asymptomatic. They are all in quarantine and under supervision.
"The first case is a 51 year old Thai masseuse, who had previously returned from Russia on May 12 and was quarantined in Chon Buri province. She had no symptoms but tested positive for the disease yesterday."
"The two others are Thai men who returned from Kuwait on May 24 after a business trip and were quarantined in Samut Prakan province. They were coughing and tested positive yesterday."
Of the total accumulated cases, 2,929 have recovered, including 1 patient who was released in the past 24 hours and 59 patients remain in hospitals.
Dr Taweesilp said that, in the past 4 weeks, in most of the country (65 provinces), no new Covid-19 cases have been recorded.
"The situation is improving thanks to public cooperation. Now we are heading towards the third stage of easing business and activity that were closed during lockdowns. It is likely to cover some higher-risk businesses and activities. They may resume with strict disease control measures."
Chonburi, where Pattaya is located, has had no new confirmed cases in over a month. Phuket has also reported 0 new cases today but with 9 patients still receiving medical care.
SOURCE: The Pattaya News| Bangkok Post
Keep in contact with The Thaiger by following our
Facebook page
.
No role for Transport Ministry in Thai Airways rehab plan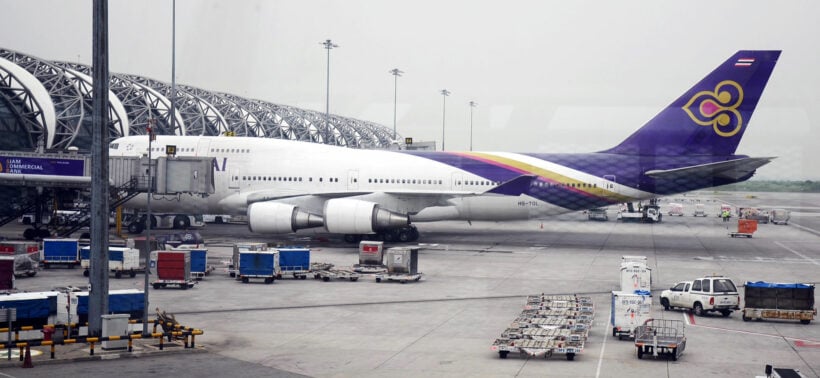 After initially insisting on having a say in the management of the rehabilitation plan for the beleaguered Thai Airways, the Ministry of Transport has conceded that, with its holding in the airline reduced to less than 50%, it no longer has any jurisdiction over what is now a listed public company.
Deputy Transport Minister Thaworn Senneam says the struggling carrier is no longer a state organisation under its control and administration of the court-approved rehabilitation plan now sits with the Finance Ministry.
Thai PBS World reports that both ministries had clashed over who would oversee the plan as, until filing for bankruptcy protection, the airline was both a listed public company with the Finance Ministry as its largest shareholder, and a state enterprise under the Transport Ministry.
The Transport Ministry had hoped to recommend 4 people as members of a "super board" that would oversee the administration of the airline's rehabilitation plan, with other members to be nominated by the Finance Ministry.
The jockeying for position of the 'super board' has already begun with prominent names publicly putting themselves forward.
SOURCE: Thai PBS World
Keep in contact with The Thaiger by following our
Facebook page
.
Deputy PM says politics not involved in Emergency Decree extension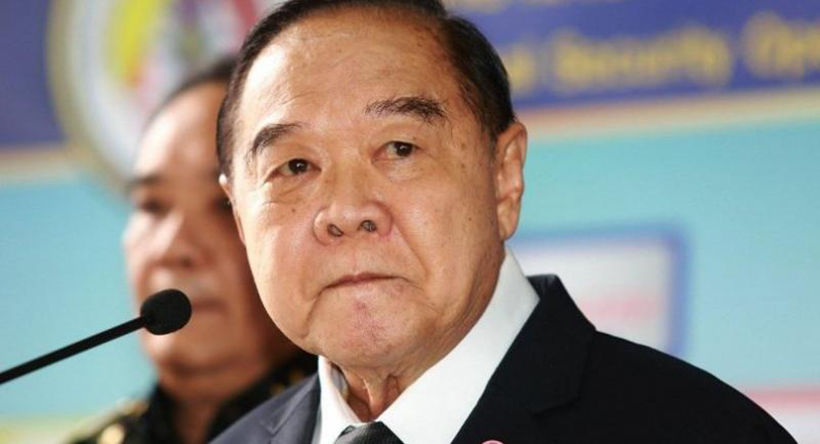 "There is a week to go before entering the third phase of relaxation. Whether a further easing will occur depends on this week. I want to urge everyone to keep their guard up at all times."
With the second month of Thailand's national state of emergency coming to a close, a deputy PM says fear of second wave of Covid-19 infections, and not politics, is behind the government's need to extend the Emergency Decree. Business closures and travel restrictions under the decree have produced huge economic hardship nationwide.
Prawit Wongsuwon's comments come as the cabinet is expected today to extend the emergency decree for a third month. But opposition and critics disagree with prolonging the decree, saying the Communicable Disease Act alone should be enough to control the spread of the virus.
They claim that PM Prayut Chan-o-cha's administration has a hidden agenda, alleging they want to hold onto emergency decree powers for political reasons.
The spokesman for the Centre for Covid-19 Situation Administration, Dr Taweesilp Visanuyothin, defends using the decree. He says it is a far better tool than other laws because it unites virus control efforts under one command.
Taweesilp yesterday urged the public to remain vigilant, to wear masks, frequently wash their hands and practice social distancing. This, he says, will help Thailand in the next phase of lockdown easing. But public health officials say there are signs that people are becoming less vigilant as the number of new daily infections drops.
The deputy chief of the Department of Disease Control says some organisations have begun relaxing preventative measures, like cancelling work from home. As a result, Bangkok's BTS stations are again overcrowded during peak hours. But he concedes the Covid-19 situation in Thailand has improved, with the number of new daily infections dropping to rates not seen since the early phase of the pandemic in February.
He says health authorities want to continue the momentum, adding that lockdown measures will no longer be necessary if the number of new daily infections is kept below 5 per 1 million people.
"For example, Bangkok has a population of 8 million. If the number of Covid-19 patients is 40, transmission is considered limited"
Authorities say the situation could become critical if the number of new patients passes 10 per 1 million people nationwide, which would prompt stricter lockdown measures again.
SOURCES: Chiang Rai Times | Bangkok Post
Keep in contact with The Thaiger by following our
Facebook page
.