No vaccine, no entry – the next Covid challenge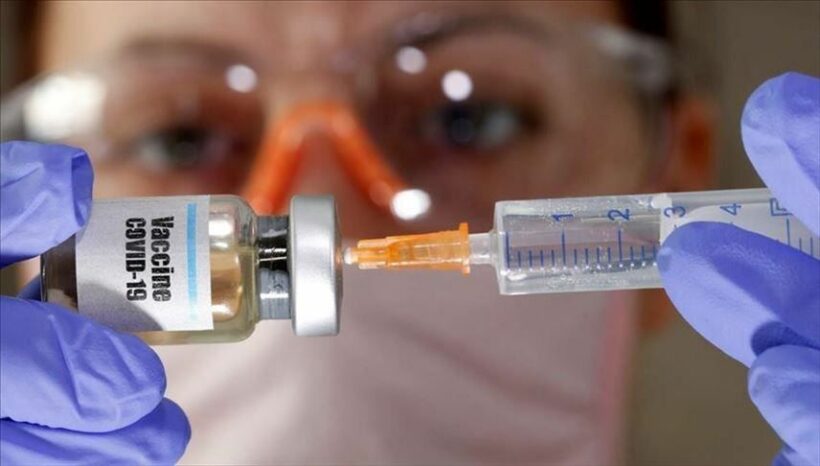 OPINION
UPDATE: Australia's national airline Qantas has already said it will impose "proof of vaccine" on all inbound and outbound international flights, a situation that IATA says they will follow. Read more HERE.
ORIGINAL POST: The approval of a reliable Covid-19 vaccine will be a game-changer. Over the past 2 weeks there has been several announcements, and a few bumps, about candidate vaccines that are now either in the latter stages of their Phase 3 trials, or now seeking approval from government health bodies. But a vaccine, and its roll out, brings the next Covid challenge…
What restrictions will be imposed on those people who don't have the vaccine, or even actively choose not to have the vaccine?
And more locally…
Will Thailand allow people to enter Thailand without first having the Covid-19 vaccine?
Given the Thai Government's low-risk strategy, well almost zero-risk strategy, and reluctance to take any chances with a second wave of Covid 19, it is highly likely there will be a stipulation that anyone entering Thailand will need a vaccine certificate or stamp in their passports. Initially they will also maintain a quarantine period as well until the efficiency of the various vaccines can be better understood.
Couple this with the Thai population's continued fear of allowing foreigners back into the country at this time, in poll after poll, and it's a safe bet there will be a "no vaccine, no entry" restriction imposed.
On a positive note, the Thai government may drop the 14 day quarantine for people that have had the vaccine (but not in the early days).
At this stage we know that most of the vaccine trials have had a 95% efficacy. We also know that the leading BioNTech/Pfizer vaccine needs an original jab plus a booster and has to be transported at extremely low temperature.
To complicate matters, there is not yet sufficient evidence that having had a bout of Covid-19, whether asymptomatic or not, guarantees you immunity. Or, if it does, for how long?
All these factors will mean that some level of quarantine will probably be in force as the Thai government slowly re-opens its borders to a wider groups of vaccinated travellers. This would remain in force until the world has a better knowledge of both the proven efficacy of the vaccine, or vaccines, and the re-infection rates.
So, even if we start getting groups of the world's populations vaccinated before the end of the year, and that's still a very big IF, there's a lot more water to pass under the bridge until a coherent, reliable vaccine strategy can be understood and implemented.
Then there will be a rump of people, either hard core anti-vaxxers, or others who are at least skeptical of a new vaccine, who will want to wait or not want the vaccine at all. Public education, some strong science and a successful roll out of the early vaccines will be a key to winning over a lot of the world's population.
Somehow governments and health authorities are going to have to wind back much of the disinformation floating around the internet about vaccines that is so factually out of whack with reality, it's going to be one of the greatest public health challenges of all time, to reassure people about the science of vaccines and vaccination.
All this, in the middle of a pandemic that, for now, is still on the ascendency as far as new cases and deaths are concerned.
But there is little doubt rejoining the world of international travel, even local travel, could become restricted to only those who are vaccinated. The rest will be stuck roaming around their own countries, or states, for… years with a raft of restrictions on their lives. Who knows.
Will shopping centres or public buildings also impose a "no vaccine, no entry" policy? Hotels? Public buildings? Job applications?
On top of the economic stress which has fallen on a lot of the world, with so many governments now facing the headwinds of deep recession, the vaccine 'haves' and 'have nots' will add even more public disquiet.
At this stage nobody is sure how the vaccine will be rolled out in Thailand. The Thai government has already signed up for several of the leading vaccine candidates and will most likely provide the vaccine for free to citizens under its public health system.
What does that mean for foreigners living here? If you are covered, with a work permit, under the country's public health, are you able to get the vaccine for free too? Will the thousands of foreigners on private health insurance be covered?
Surely the insurers will want its customers to be vaccinated. Sick customers cost them money. So, will insurance renewals be limited to only people who have been vaccinated? Will visas be renewed only if you have been vaccinated?
At this stage there are no firm answers to any of these questions.
Added to all this confusion, there is more than one vaccine, and some of the vaccines work in different ways than others. So do airlines and governments and shops and hotels and bowling alleys allow one vaccine through their doors but not another?
We're certainly now entering a new phase of this pandemic. New challenges, new questions. The rising numbers of cases throughout 2020 is only the first chapter of a book that will be many more years in the making.
Keep in contact with The Thaiger by following our Facebook page.
Never miss out on future posts by following The Thaiger.
Efficacy of Covid-19 vaccines will drop during mass inoculations: Thai virologist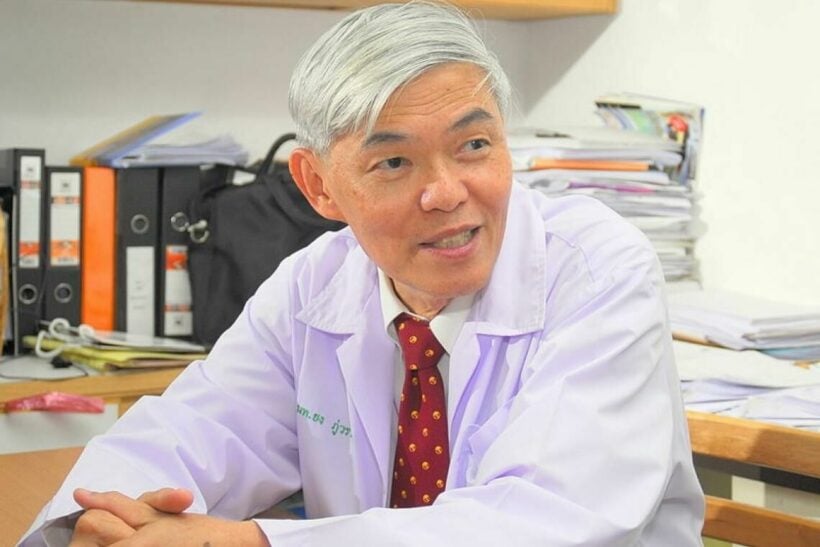 Thai virologist Dr. Yong Poovorawan from Chulalongkorn University, has spoken about claims that the efficacy of every vaccine available today, including Covid-19 vaccines, tend to lower after being used in mass inoculations, compared to the findings from the laboratory during human testing trials.
He recommends that people should not rely solely on the vaccines alone because uncertainty will remain during the roll out phase of the new inoculations.
"The best way to protect themselves is to practice basic safety standards as we usually do today… wearing face masks all the time when going outside and in crowded venues, regularly washing hands, and maintain social distancing."
On his Facebook page, Dr. Young cited the case of Hepatitis B vaccines that claimed between 94-95% efficacy. But after use on mass populations, its efficacy dropped to about 80%. He believes this trend will be the same as Covid-19 vaccines.
"Although the manufacturers claim the vaccines' high efficacy, that is just the laboratory results. In practice, several variables may cause lower effectiveness of the vaccines."
He also says that the real effectiveness of Covid-19 vaccines, both the American from Pfizer and the Chinese from Sinopharm will be known soon after the populations of Israel and UAE have been inoculated in large numbers already.
SOURCE: Thai PBS World
Keep in contact with The Thaiger by following our Facebook page.
Never miss out on future posts by following The Thaiger.
Chinese propaganda flick released about the Wuhan lockdown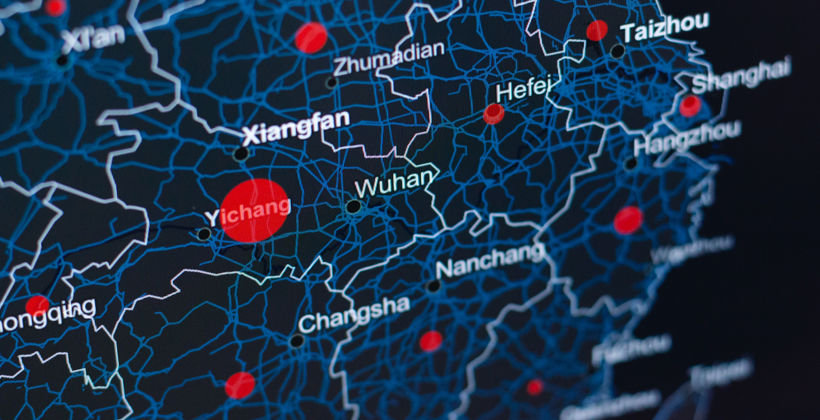 A new, state-backed film marking the anniversary of the Covid-19 Wuhan lockdown, is using propaganda to praise the central Chinese city. The documentary "Days and Nights in Wuhan" chronicles the suffering that the city's 11 million residents endured during the 76 day lockdown. 30 filmmakers contributed to the film which included footage of medical staff and front-line workers.
The film joins other documentaries centered on the Wuhan lockdown, including one that was produced by an activist artist that led to him fleeing the country after being harrassed by China's Communist Party. "Coronation" was rejected by festivals, theatres, and streaming services in which the creator speaks about fears over the offending government which tightly controls what films can be shown inside the nation and abroad.
The new film was directed by Cao Jinling and has already debuted in Wuhan but the audience number were 'underwhelming'. The film is set to be released to other cities across the weekend. But it is not clear if the Chinese government will allow it to be shown overseas.
"We wanted to record the journey of battling against the Covid-19 epidemic via motion picture. Some of the details, including the intense care, anxious waiting, heartbreaking farewells and hopeful rebirths, might strike a chord with viewers."
The lockdown imposed on January 23 of last year, was eventually extended to surrounding areas in Hubei province, seeing some 56 million people unable to leave their homes. Hospitals and morgues became overwhelmed at the height of the crisis as Wuhan accounted for most of China's 4,635 death toll.
Meanwhile, China has finally gave permission for the World Health Organisation to send a team of international experts to begin investigating the virus' origins. Experts mostly agree that the coronavirus emerged from a Wuhan food market where live wild animals that carry the virus were sold. But China's government has all but refuted the claim by insinuating that the virus was possibly brought into the country by US soldiers.
Other conspiracy theories are abound, but the notion that the virus was not from Wuhan has done well with many residents, who maintain the virus came from somewhere else. Such beliefs by those residents have also propelled them to view themselves as victims.
SOURCE: Associated Press
Keep in contact with The Thaiger by following our Facebook page.
Never miss out on future posts by following The Thaiger.
Chon Buri province reports 0 cases of Covid today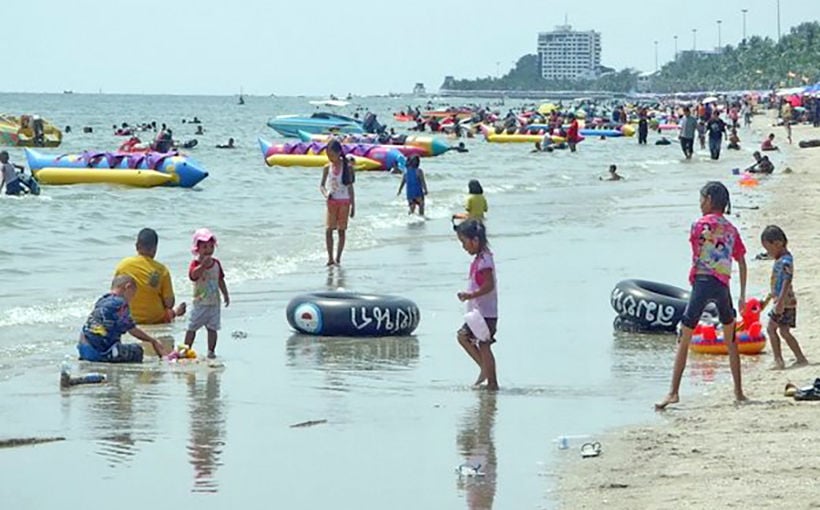 Chon Buri province is reporting 0 new cases of Covid-19, marking 3 out of 4 days with no new infections. Despite the good news, The Chonburi Department of Public Health is warning residents to "stay vigilant".
A migrant worker tested positive for the virus yesterday but all close contacts, 93 people, to the person have tested negative and went into quarantine. The Provincial Employment Office in Mueang Chon Buri also closed, out of precaution.
The Chon Buri Department of Public Health says they will test 35 more who live around the same camp as the migrant worker, but those people are not considered close contacts. Banglamung and Pattaya has not had any cases of Covid for the past 7 days. Officials have said many times that the closure measures and provincial travel restrictions, that have left thousands out of work, will be lifted as soon as it is safe to do so, but it looks like any reviews of the measures will take place at the end of this month.
Currently, Chon Buri province is categorised as a "highly controlled" area which essentially deems all travel to be stopped. Those who do wish to travel, to or from the area, must have written permission by a district official in order to enter or leave.
Such strict measures have left many formal workers desperate as hotels have asked many times for the government to issue a forced lockdown which would help these workers collect social security to aid their lost salaries. But those requests have so far been denied as the government says they are mulling other ways in which to help.
In the meantime, hotels have taken their restaurants to the streets by offering food stalls and delivery with most of the owners saying they are trying to support their remaining staff. Chinese businessmen handed out food packages last night in a goodwill gesture to help those in need.
SOURCE: The Pattaya News
Keep in contact with The Thaiger by following our Facebook page.
Never miss out on future posts by following The Thaiger.