Thailand
Mother warns against surrogacy as donations pour in for Down syndrome baby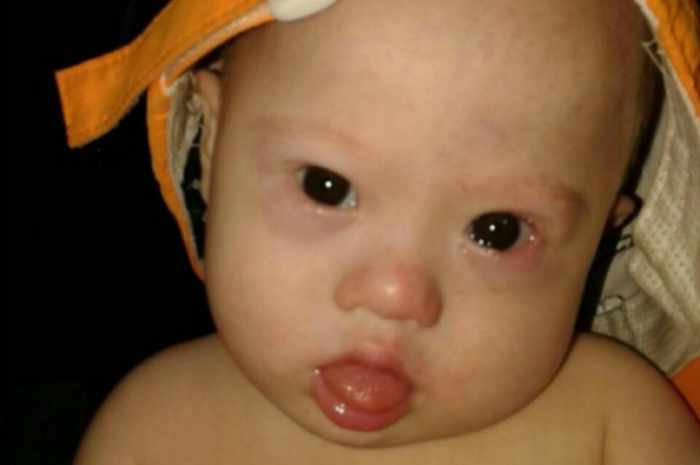 PHUKET MEDIA WATCH
– Thailand news selected by Gazette editors for Phuket's international community
Don't be a surrogate for money, mother warns
The Nation / Phuket Gazette
PHUKET: A surrogate mother yesterday warned her fellow Thais not to get involved in commercial surrogacy for foreign customers – as she now faces financial, legal and ethical difficulties after poor Gammy, her six-month-old baby boy, was rejected by his Australian biological parents and could die.
"I would like to tell Thai women, don't get into this business as a surrogate. Don't just think only about the money," Pattaramon Chanbua was quoted by the Sydney Morning Herald as saying.
"If something goes wrong, no one will help us and the baby will be abandoned from society, then we have to take responsibility for that," the Thai mother said.
Thai law allows only cases in which a married couple cannot conceive a child and engages a blood relative to carry their child in an altruistic arrangement.
Physicians have discussed for years whether commercial surrogacy should be allowed and legalised.
There have been reports that dozens of children born through Thai surrogates for foreign couples have remained in Thailand since late last year due to problems with travel documents and legal matters.
Pattaramon, a somtam vendor from Chon Buri, and her family were fighting to pay off debts last year when she was offered Bt300,000 to be a surrogate mother.
The case caused shock and outrage when the Australian couple abandoned the baby boy after he was found to have Down's syndrome and a life-threatening heart condition.
Pattaramon said three months after a doctor injected the Australian woman's fertilised egg into her uterus, she discovered she was carrying twins. The agent promised her an extra Bt50,000 for the second baby.
Four months into the pregnancy, doctors doing routine checks discovered one of the babies had Down's syndrome. They told the Australian parents, who said they did not want to take the boy.
"They told me to have an abortion but I didn't agree because I am afraid of sinning," Pattaramon said, referring to her Buddhist beliefs.
When the babies were born the agent took the healthy girl and left the boy with her.
Australian Immigration Minister Scott Morrison said yesterday that a question of "moral responsibility" should determine the fate of Gammy.
However, donations raised online by an Australian charity to pay for the infant's medical care rose above US$190,000 (Bt6.1 million) after a flood of international goodwill over the infant's plight.
"I think this is an absolutely heart-breaking story, it really is," Morrison told the Australian Broadcasting Corporation.
"I think perhaps this may fall more into the territory of what people's moral responsibilities are here.
"I note there was a comment earlier that the mother of this child, baby Gammy, wants the child to remain in Thailand and that mother's wishes also have to be absolutely respected."
Pattaramon's mother, Pichaya Nathonchai, 53, said Gammy had been in a private hospital in Chon Buri since Thursday and his condition was "improving".
"He is a quiet, calm boy…his mother and I are taking turns to see him at the hospital," she said.
Her family was relieved donations were coming in.
"Although we have benefited from the Bt30 health scheme, it does not cover everything he needs," she said, referring to Thailand's healthcare scheme.
Peter Baines, the founder of Hands Across The Water, the charity managing the donations, said Gammy was in the hospital, as he was "still very ill and suffering from a lung infection at the moment".
Pattaramon said late on Saturday she wanted to take care of the boy in Thailand.
"I'll take care of Gammy on my own. I'll not give my baby to anybody.
"I wish they will love my baby…I forgive them for everything. That is the best thing I can do, forgive…it is best for everybody," she said of the Australian couple.
"I want to see all my children back together again. I don't really think too much about the Australian couple. I can't blame them… I don't feel upset or angry about them anymore. They might have their own problems too."
Morrison said the surrogate case had some "serious issues" that needed to be managed very carefully.
— Phuket Gazette Editors