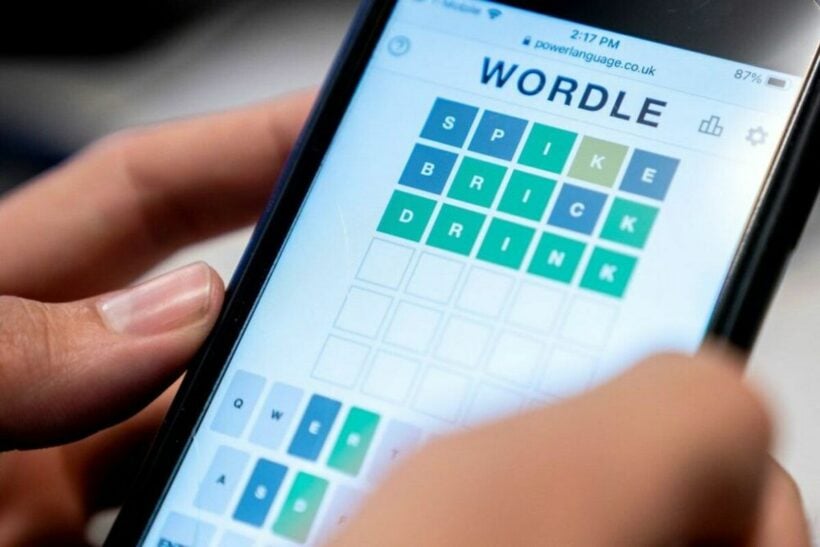 The most Googled word or phrase in the world this year may come as a surprise. What do you think? Russia? Ukraine? Economic crisis? Queen Elizabeth II? King Charles III? China? Taiwan? No, none of those.
The word Wordle was Google's most searched term globally in 2022.
The search engine giant revealed the winner in its annual Year in Search report.
Invented by US software engineer Josh Wardle in 2021, Wordle became incredibly popular throughout the world.
Players get six attempts to guess the word of the day, which is always a five-letter word and the word is the same for everyone.
The Wordle game became so infectious that obsessed players took to Google looking for answers which affected other top Google search trends. Incredibly, seven of the top 10 most-searched-for-word definitions in 2022 were Wordle answers, including cacao, homer, canny, foray, trove, saute, and tacit.
Major events also made an impact on online searches.
Queen Elizabeth II's death in September made the top five for overall global search interest while Ukraine was the third most widely searched term.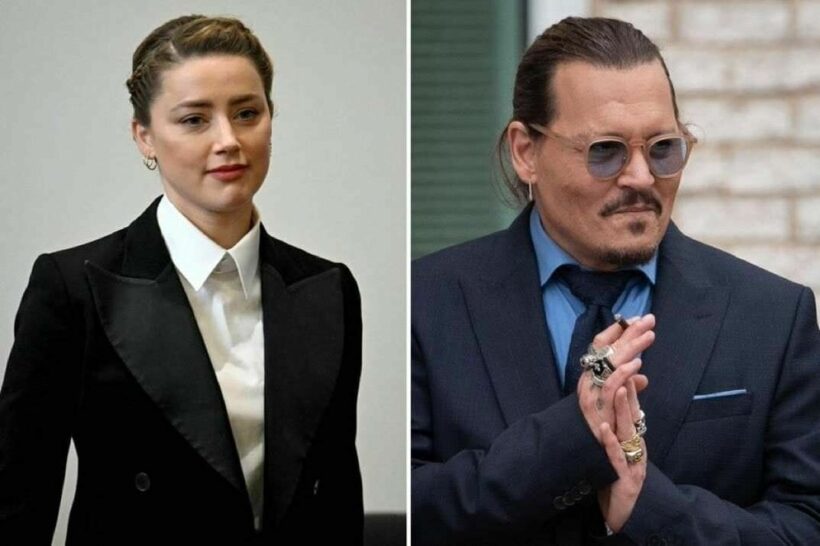 Johnny Depp was the most searched among the acting community following his defamation case against Amber Heard.
The Pirates of the Caribbean star was followed by Will Smith, who made headlines at the Oscars after slapping comedian Chris Rock live onstage in front of millions of viewers, while tennis legend Serena Williams was the No.2 most-searched athlete.
Getting rich turned out to be popular as did Googling the Lottery. Lottery games Mega Millions and Powerball numbers were high in the top 10 search-interest spots globally.
The Google trend report also recorded how users searched for information, like snapping a photo, speaking into the phone and, humming.
Phones today use algorithms to solve that common conundrum of "what's this song?" And users can hum, whistle or sing 10-15 seconds of a melody into their phone to figure out what song that might be stuck in their heads.
What about Thailand? Covid? Travel? Restrictions? Thailand Pass? Best places? Prayut? Guns? Knife crime? Sex? Soi Cowboy? Nana Plaza? Taxi scams? Ladyboys? Gold necklaces? Pattaya? Bangkok?
Wordle came in at No.7 in the most Googled word in the Land of Smiles! But what about the rest? The Thai platform droidsans revealed the best of the rest.
TRENDING SEARCHES SEARCH TERMS OF THE YEAR 2022
Government welfare card
Watermelon Nida
Half of each person, phase 5
Under the Sky
Kanku Bai
Botnoi Voice
Wordle
With love and betrayal
Is you
STD 02
TRENDING NEWS
Latest watermelon news
Shooting news
Father news
Russia, Ukraine, latest news
Uncle Phon's latest news
Pinky news
Itaewon news
News of Luang Pu Saeng
Lazada news
Deputy party news
TRENDING MUSIC
Nanathong – Joey Phuwadit
Table Rim – Non Thanon
Consider – Musketeers Feat. MAIYARAP
Drawn – BOWKYLION
liquor companion
Zulupaka Tapahey – themoonwillalwaysbewithme
If we meet again – Tilly Birds
Love is a dream – girl girl girl
If you love someone – INK WARUNTORN
Sharks Like to Bit You – Bonnadol Feat. IIVY B
TRENDING DOMESTIC DESTINATIONS
Bangkok
Suphan Buri
Hua Hin
Chiang Mai
Rayong
Pattaya
Chonburi
Khao Yai
Ratchaburi
Pranburi
TRENDING INTERNATIONAL DESTINATIONS
Singapore
Vietnam
Laos
Japan
Korea
Taiwan
Tokyo
Georgia
Malaysia
Sapa
TRENDING MOVIES
Kanku Bai
Buphaphonniwat 2
4 kings
ONE PIECE FILM RED 2022
Doctor Strange
Phi Nak 3
Black Adam
Jurassic World Dominion
Medium
Eternals
TRENDING PEOPLE
Jackson hope
Prinn Panitchpakdi
Chatchart Sitthiphan
Mo Amena
Little Thanapon
Khun Chanon
Krating Khunnarong
father
Tak Itsarin
Eh please smile
TRENDING PEOPLE (LOSS) THE PERSON WHO DIED
Watermelon Nida
Beem Papangkorn
Sunny U-four
Sombat Metanee
Michael Pupart
Soraphong Chatree
Weerayut Ros-ocha
Rabbit Varalak
Queen Elizabeth
Waipot Phetsuphan