Man surrenders after being charged with killing dog 'without reason'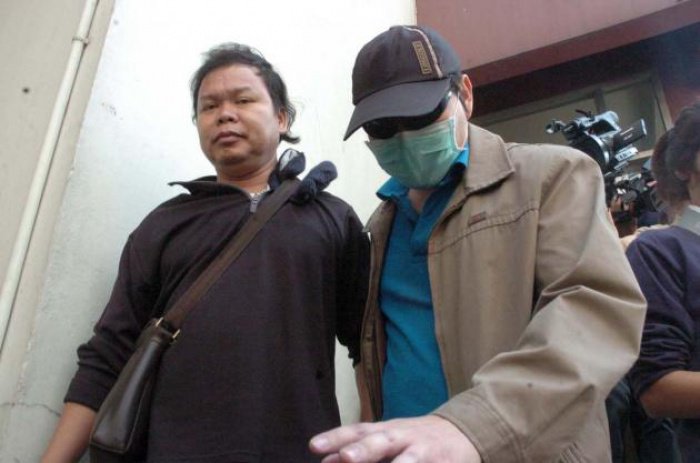 PHUKET MEDIA WATCH
– Thailand news selected by Gazette editors for Phuket's international community
Man surrenders after being charged with killing dog 'without reason'
The Nation / Phuket Gazette
PHUKET: The murder of a dog, even if it's a stray, will now matter in Thailand thanks to the newly enforced animal protection law.
A 32-year-old man gave himself up to police yesterday to fight charges of killing a street dog late on January 13 as he was driving out of the Imperial Lat Phrao shopping mall.
Wicha Boonlualak, who initially denied the charges, was forced to surrender after a video clip showing the dog being shot near his parked Chevrolet went viral on social media, Chok Chai Police Station officer Namphet Sab-udom said.
The suspect only admitted that the car was his and insisted that he did not kill the dog, who was fondly referred to as "Khao Dang" or "Dumb the Dog" by local residents.
The gunman was not visible in the clip.
Yesterday, Mr Wicha was charged with killing an animal without any reason under the 2014 animal protection law, as well as possessing and using a weapon in a community as per the law on weapons.
Witnesses said Khao Dang and several other strays barked at Mr Wicha's vehicle while he was driving out of the mall. They said some of these dogs might even have scratched the man's car, which incurred his wrath.
They also said this was not the first time this group of dogs had barked at him; they sometimes ganged up against him and his own dog, making as if they would attack them.
Panita Suntharat, who claimed to be the owner of the dead dog, said she was happy that Thailand now had an animal-rights law that forced this man to surrender.
"I came here [to the police station] to ask why he had to kill the dog just because she barked at him," she said, though she refused to meet Mr Wicha in person.
"If my dog bites people, then I have to take responsibility. It should be normal practice from now on that if a dog attacks someone, the owners or those who take care of the dog have to take responsibility. While those who hurt animals, they have to be held responsible too," she said.
— Phuket Gazette Editors
Keep in contact with The Thaiger by following our
Facebook page
.
Never miss out on future posts by
following The Thaiger
.
Facebook, Twitter may face charges for allegedly allowing lèse majesté content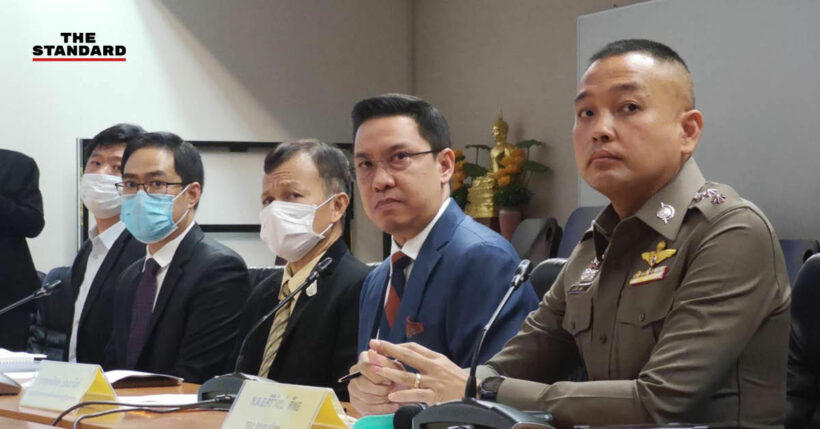 Facebook and Twitter could face charges for failing to block so called lèse majesté posts that allegedly violate Thailand's Computer Crime Act. The Ministry of Digital Economy and Society says the social media platforms were warned about Thailand's laws regarding content that insults the Thai Monarchy or threatens national security and peace, but failed to remove all the illegal posts.
Letters were sent out to the operators of Facebook, Twitter and YouTube giving them 15 days to take down the illegal posts or charges would be pressed, according to Minister of Digital Economy and Society Buddhipongse Punnakanta. Since not all the posts were removed, the ministry has asked the Technology Crime Suppression Police to step in and prosecute the social media platforms.
The Thai government has been using the blunt tool of "shooting the messenger" in its battle against content deemed disrespectful of the Thai Monarchy under its lèse majesté laws.
"It is the first time in Thailand that the (computer crime) law is exercised to prosecute the service providers. Charges will go to the parent company of all the organisations. The police will use Thai laws because the offences happened in Thailand. I believe the police can do it."
The minister says Facebook was told to take down 661 posts, but they only removed 225. Twitter was told to remove 69 posts, he says, but only took down 5. YouTube was told to remove 289 posts and all of them were blocked. Social media platforms that violate the Computer Crime Act could face an up to 200,000 baht fine per illegal post and a daily fine of up to 5,000 until the content is removed.
Buddhipongse filed the complaint which also cited nearly 1,000 social media posts that allegedly violate the act. They say the posts offending the Thai Monarchy were made during the pro-democracy protest in Bangkok last weekend.
SOURCE: Bangkok Post
Catch up with the latest daily "Thailand News Today" here on The Thaiger.
Keep in contact with The Thaiger by following our
Facebook page
.
Never miss out on future posts by
following The Thaiger
.
Thailand News Today | Visa amnesty, sealing Burmese border, Thai airways creditors | September 24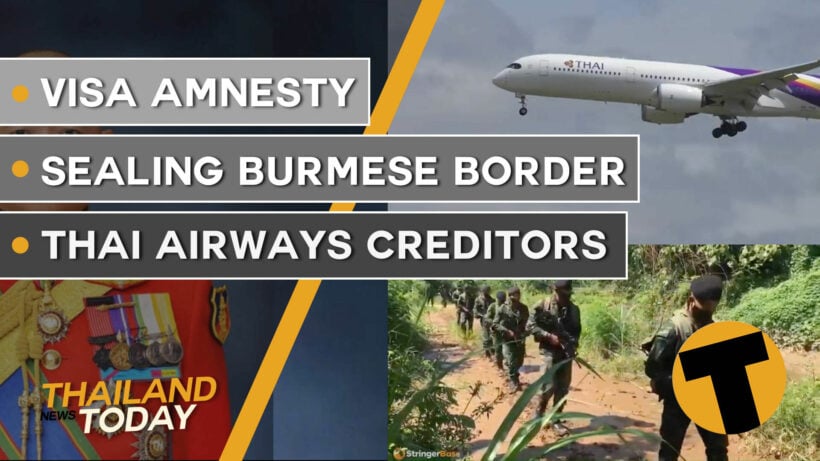 Latest update for September 26 deadline of visa amnesty.
Deadline set for THAI creditors
A date has now been set for creditors to recover their money from Thai Airways. Applications for debt repayment through corporate bonds started yesterday. Applications filed by private individuals are being received at the Securities and Exchange Commission office in Bangkok. The deadline for applications is November 2. It's ben reported that there are some 10 million creditors. The airline's total debt stands at 352.4 billion baht.
Thailand seals its 2,000 kilometre border with Myanmar
Thailand's Department of Disease Control remains on alert, and patrols increased along the Thai/Myanmar border, as Thailand's western neighbour continues to register a spike in new Covid 19 cases. Between 430 and 670 people each day, over the past 4 days, have tested positive for Covid-19. The DDC's director-general says that Thai "business operators should stop hiring foreign workers, especially Burmese people, to help prevent a second wave of Covid-19 infections in Thailand." Myanmar's number of confirmed cases has now reached 7,177 with 129 Burmese succumbing to the virus at this stage. Yesterday the four national papers suspended circulation, waiting out the sudden surge of cases. In some border districts, police have placed barbed wire along the leaky jungle border to deter people from crossing the 2,000 kilometre-long border illegally.
Deputy PM says "Big Joke" transfer not necessarily unlawful
Deputy PM Wissanu Krea-ngam says former immigration chief, Surachate Hakparn, shouldn't assume his transfer to an inactive post in the PM's Office was unlawful. Surachate, known by the nickname "Big Joke" headed up Thailand's Immigration Bureau until he was unceremoniously side-lined by the PM, Prayut Chan-o-cha early last year. It's understood he is now planning to sue the PM, claiming that the lack of any investigation against him shows there were no grounds for the transfer. For his part, Deputy PM Wissanu says Surachate has the right to sue the PM if he so wishes but shouldn't assume his transfer is similar to that of the former National Security Council chief, who was transferred under former PM Yingluck Shinawatra in 2011. That transfer was subsequently deemed unlawful by the Supreme Administrative Court. Wissanu doesn't rule out the possibility of Surachate being re-instated. For his part, Surachate claims his petitions to the PM have fallen on deaf ears.
New army chief declares he'll protect Thailand's monarchy and restore peace
Thailand's new army chief says he pledges to restore peace and protect the country's monarchy. In a ceremony formerly saying farewell to retiring generals, incoming army chief Narongphan Jitkaewtae (jit-gow-tear) said he would restore peace and be loyal to the Thai Monarchy. His statement comes at a time when many people are speaking out against Thailand's military-run government, and calling for changes to the constitution (voted for by referendum in 2017). He said… "Protecting the monarchy with absolute loyalty and supporting the government to resolve national problems and working to advance the country are tasks for which the generals deserve the honour."
Thailand's Social Security Office forced to explain investment in Sri Panwa Phuket Resort trust fund
The Social Security Office, a department under the direction of Thailand's Ministry of Labour, is being asked to explain its investment in the trust fund of Phuket's Sri Panwa Phuket Resort. The demand comes as members of the opposition and political activists call for an investigation into the property's ownership of the land. The owner of Sri Panwa Phuket, Vorasit Issara, has faced flak online recently, with his property attracting multiple negative reviews as a consequence, after he criticised one of the student anti-government protest leaders. Thai PBS World reports that the Civil Society for State Welfare is calling on the SSO to clarify its investment in the Sri Panwa Hospitality Real Estate Investment Trust, thought to be worth around 500 million baht. Meanwhile, review site Tripadvisor has had to suspend reviews for the Sri Panwa resort, as the travel review website has been flooded with negative reviews.
Bangkok officials issue advice to motorists to avoid parliament area due to protest
Bangkok motorists have been told avoid the roads around Thailand's new parliament building today, with a political rally taking place there as we speak. The rally was announced by anti-government protesters at the end of their weekend demonstration. The Metropolitan Police Bureau advise drivers to avoid Kiak Kai Road, in front of the parliament building, as well as a number of other roads in the vicinity. The Thaiger will bring you some of the latest vision from the protest this afternoon which you can watch on our Facebook page with a full report on tomorrow's Thailand News Today.
Keep in contact with The Thaiger by following our
Facebook page
.
Never miss out on future posts by
following The Thaiger
.
982 lèse majesté social media posts cited in police complaint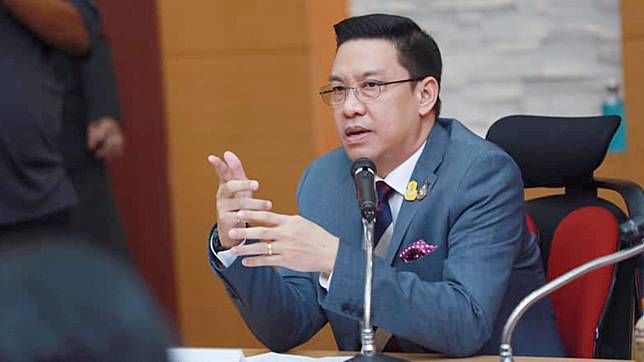 Nearly 1,000 so called lèse majesté posts on social media have been cited in a police complaint for allegedly violating Thailand's Computer Crime Act, some allegedly criticising and insulting the Thai Monarchy. The complaints were filed by Digital Economy and Society Minister Buddhipongse Punnakanta.
The police report says the social media posts were shared during the pro-democracy protest over the weekend. Altogether, 982 social media posts allegedly violate Thailand's Computer Crime Act. The ministry has also applied for a warrant to block content on Facebook, YouTube and Twitter at violate the act.
In Thailand, lèse majesté (insulting the monarch) is criminalised by Section 112 of the Thai Criminal Code… Since 2018, there have been no known new (lèse majesté) cases, but the authorities have invoked other laws, such as the Computer Crimes Act and sedition laws, to deal with perceived damages and insults to the monarchy. – Wikipedia
The complaints and subsequent legal threats, are a rear-guard action by a government and officialdom rattled by the number of protesters and by the extent of their demands, touching on the culturally taboo topic of Thailand's revered monarchy. Another protest is on today at the front of the Thai parliament in Bangkok.
Out of the 982 posts, 661 were on Facebook, 289 were on YouTube, 69 were on Twitter and 5 were on other websites. Buddhipongse says 2 Facebook posts and 3 Instagram posts violate an Article 14 in the Computer Crime Act which regards posts that many cause damage to the country's national security or cause a public panic. Those who violate Article 14 face up to 5 years in prison and an up to 100,000 baht.
Social media platforms could also face charges for violating the act's Article 27 for failing to comply with orders from the court to take down the posts. They could face a fine up to 200,000 baht and a daily fine of 5,000 until the posts are taken down.
Other posts allegedly violate the act's Article 20 which prohibits the spread of information online that might have an impact on national security, or that might be contradictory to the peace. The Nation Thailand says each post that violates Article 20 could face a 200,000 baht fine.
Click HERE to read an unofficial English translation of the Computer Crime Act.
SOURCE: Nation Thailand
Catch up with the latest daily "Thailand News Today" here on The Thaiger.
Keep in contact with The Thaiger by following our
Facebook page
.
Never miss out on future posts by
following The Thaiger
.