Man found hanged in Kanchanaburi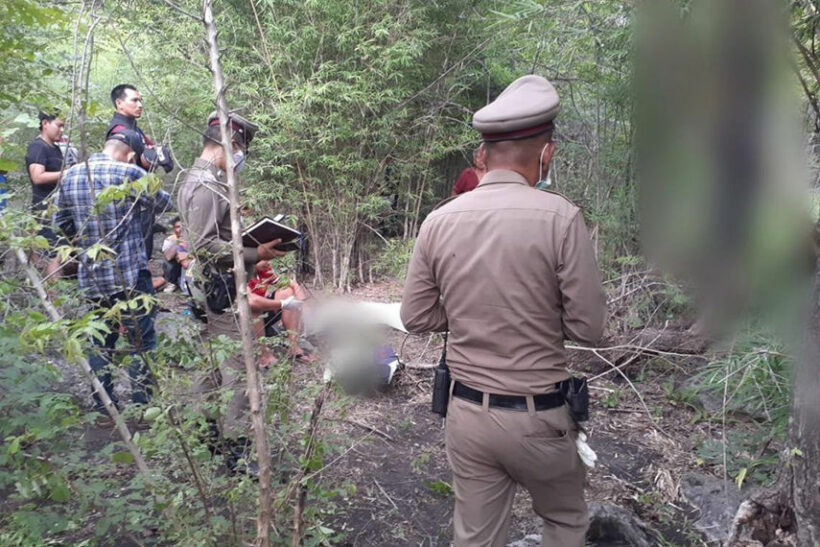 An unidentified man was found hanged yesterday in the western border province of Kanchanaburi, in the forest behind a railway station in Sai Yok district. Emergency responders and local rescue volunteers walked about a kilometre into the forest after the discovery was reported just after 4pm.
They found a man hanging by the neck from a tree, about 2.5 metres off the ground. He was about 60 years old, wearing blue jeans, a grey T-shirt, a pair of black canvas shoes and a blue cap. A black strap bag was found nearby. He was believed to have been dead about 4 hours.
No identification documents were found on him. There were no traces of violence.
A local villager, identified only as "Somchai", told reporters he found the body while looking for bamboo shoots in the area. Shocked, he ran out of the forest and notified a police patrol from tambon Thasao. The patrol reported it to Sai Yok police.
The body was sent to Sai Yok Hospital for an autopsy.
If you or anyone you know is in emotional distress, please contact the Samaritans of Thailand 24-hour hotline: 02 713 6791 (English), 02 713 6793 (Thai) or the Thai Mental Health Hotline at 1323 (Thai).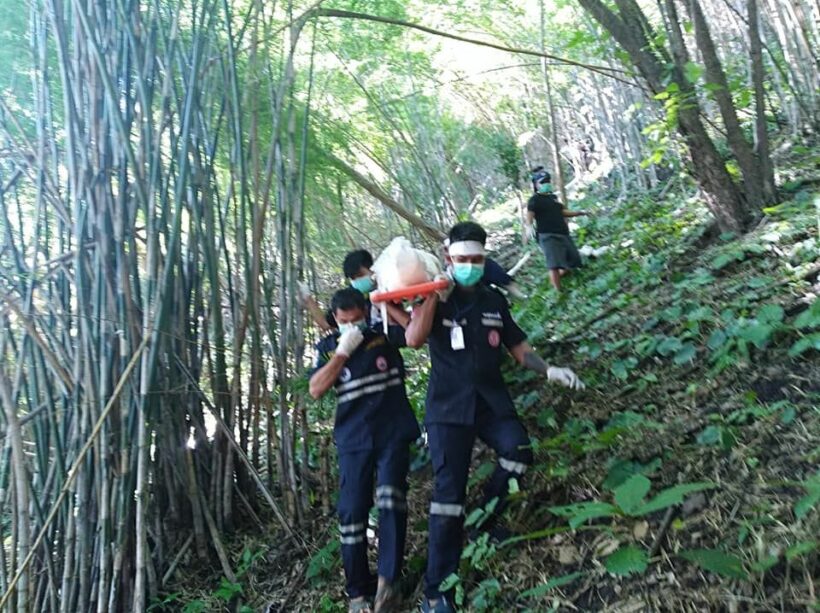 SOURCE: Bangkok Post | Siamrath
Keep in contact with The Thaiger by following our
Facebook page
.
Never miss out on future posts by
following The Thaiger
.
Opening borders could cause a second Covid-19 outbreak, epidemiologist says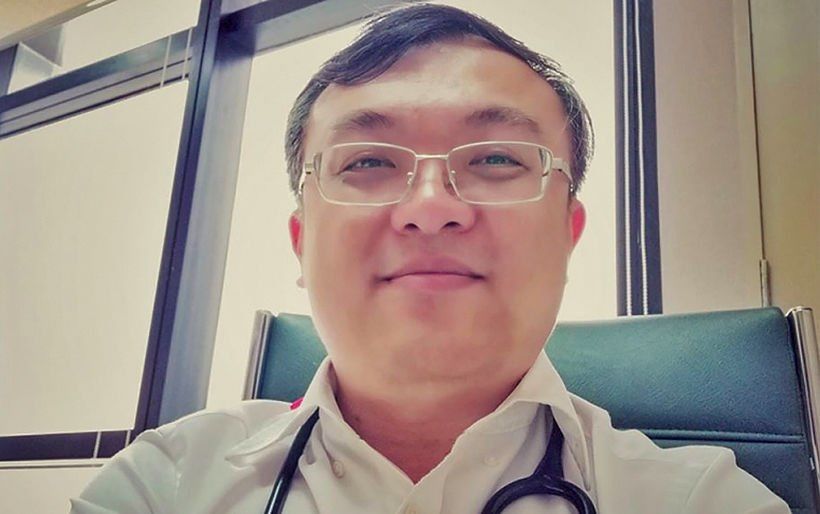 Opening Thailand's borders to foreign tourists may open a "Pandora's box" of Covid-19 infections, according to leading epidemiologist on the Chulalongkorn University Faculty of Medicine Thira Woratanarat. After a 6 month ban on international tourists, the first group of travellers on the new Special Tourist Visa are set to fly from China to Phuket on October 8. Thira says the move puts the country at risk of a second coronavirus outbreak.
"If the country decides to take risks, everyone must rely on themselves because this is a war between virus and humans and people need to survive… The country will be a new endemic area if the government cannot contain the spread of the disease effectively. And even if there is a Covid-19 vaccine, it might be too late."
The 120 to 150 tourists arriving next week on the Special Tourist Visa are required to quarantine at a state approved facility for 14 days. They are also required to be tested for Covid-19 before their flight and before being released from quarantine.
Thira has been vocal for months on his disapproval for opening the borders to foreign tourists and has stood firmly against proposals like so called "travel bubbles." He says the coronavirus cases across globe have continued to raise and warns that people in Thailand should still abide by coronavirus prevention measures like wearing a mask.
"Many countries are still under the severe pandemic and have an infection rate 20 times that of Thailand's, so Thailand will be at a risk of becoming a pandemic hotspot after the country is reopened."
SOURCE: Nation Thailand
Keep in contact with The Thaiger by following our
Facebook page
.
Never miss out on future posts by
following The Thaiger
.
The Special Tourist Visa is now official and allows tourists in from October 1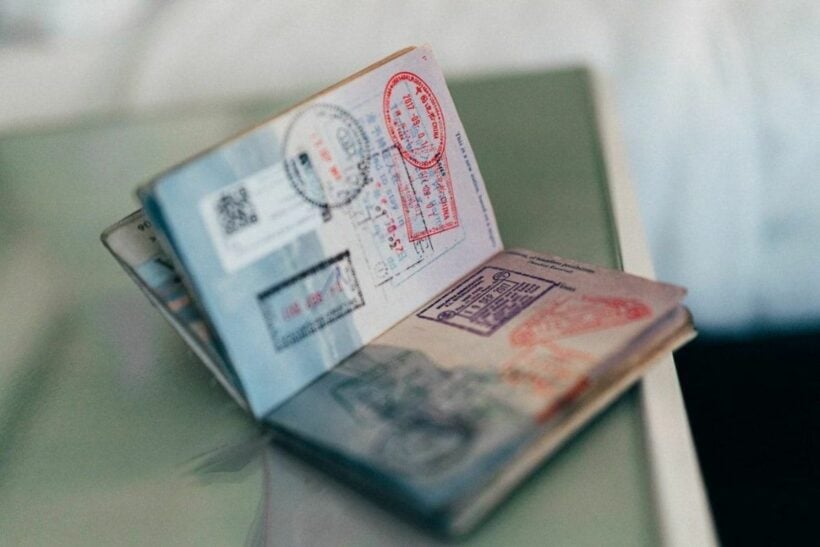 The Thai Government Gazette has officially recorded that long-stay tourists would now be allowed to come back to Thailand. The Cabinet approved the measure based on CCSA recommendation on September 15. Some people have already made early enquiries for the new Special Tourist Visa, or STV, which can be officially processed.
Whilst the official announcement is the start of Thailand's tourism reboot, the government has announced they are only expecting some 1,200 tourist per month under the new scheme, a tiny fraction of the tourist numbers that used to flock to Thailand pre-Covid
Foreigners applying for a Special Tourist Visa should…
• Be a foreigner from a low-risk country wishing to stay for months in the kingdom under Public Health Ministry regulations.
• Accept compliance of preventive measures as prescribed by the government, including submitting to alternative state quarantine in appointed hospitals/hotels for not less than 14 days.
• Provide evidence of a place to stay during the long visit.
• Show proof of payment for hotel accommodation or admittance to hospitals chosen as alternative state quarantine facilities.
At this stage the definition of 'low risk' country remains open for interpretation and will change over time. As in the past, we'd urge anyone wishing to apply for the STV to enquire at the Royal Thai Embassy or a consulate in your home country before making any bookings or paying money for agents or other services.
People applying for the STV will need to provide ONE of the following as evidence…
• Proof of payment for hotel or accommodation to be used after discharge from quarantine.
• Copy of a condominium title deed owned by the visitor or a family member.
• Evidence of renting accommodation – condominium or house.
• Evidence of payment for the purchase or lease of a condominium-type residence that foreigners can legally buy or lease.
"Proof of health and accident insurance policy, which should cover the entire period of stay in Thailand, with insurance for medical expenses in case of outpatient treatment of not less than 40,000 baht and in case of inpatient treatment of not less than 400,000 baht."
Foreigners with the evidence needed above will be eligible to apply for a one-time STV from Thai embassies or consulates in selected countries.
Eligible visitors will be charged a visa fee of 2,000 baht to stay in the kingdom for 90 days. After this period expires, immigration officers will be able to renew the holder's visa twice, each for another 90 days at a time. Foreigners must submit an application and pay a fee in accordance with the rules.
The Special Tourist Visa policy is now effective for arrivals October 1 until September 30, 2021.
SOURCE: Nation Thailand
Keep in contact with The Thaiger by following our
Facebook page
.
Never miss out on future posts by
following The Thaiger
.
Retiring army chief failed to fulfil promises of military reform after Korat mass shooting, critic says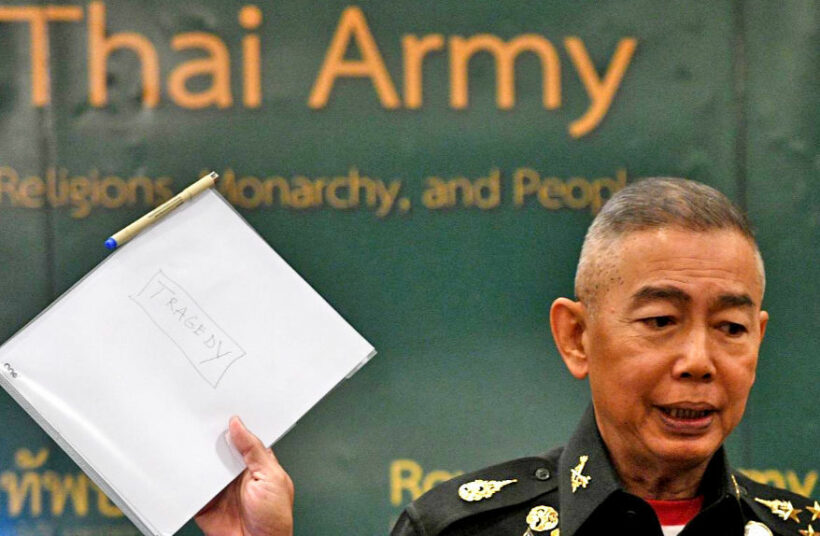 The retiring Thailand army chief vowed to reform the military's business operations after the February 8 mass shooting in Nakhon Ratchasima where an armed soldier shot and killed 30 people and injured 57 others. He failed to fulfil his promise, according to co-founder of the Progressive Movement and a staunch critic of the army Thanathorn Juangroongruangkit.
The gunman shot and killed his commander and other soldiers at the Surathampithak army camp before going to Korat's Terminal 21 shopping mall and firing shots at civilians. The gunman, Jakrapanth Thomma, was then shot and killed by police. Since the shooting, General Apirat Kongsompong has made no steps toward military reform, according to Thanathorn, who was also a former leader of the dissolved Future Forward Party.
The motive of the killing is believed to have started with an argument between Jakrapanth and his base commander overpaid commissions on a housing project. In earlier reports, the critic called the army-run businesses, like boxing stadiums, golf courses and resorts, "off-budget funds" because the money is not returned to state revenue, he says.
After the shooting, the General promised to "hastily examine a range of army projects and current practices" regarding army-operated businesses. The critic says the General's promise of military reform within 100 days was a "lie." He says the General also failed to hand over documents detailing concessions granted to private companies without bidding, Nation Thailand reports.
At a ceremony last week for retiring generals, the incoming army chief Narongphan Jitkaewtae praised the Apirat for his service and said he would restore peace and be loyal to the Thai Monarchy.
SOURCE: Nation Thailand
Catch up with the latest daily "Thailand News Today" here on The Thaiger.
Keep in contact with The Thaiger by following our
Facebook page
.
Never miss out on future posts by
following The Thaiger
.