Thailand
Local rains in Nan and Trat cause devastation – seven killed two missing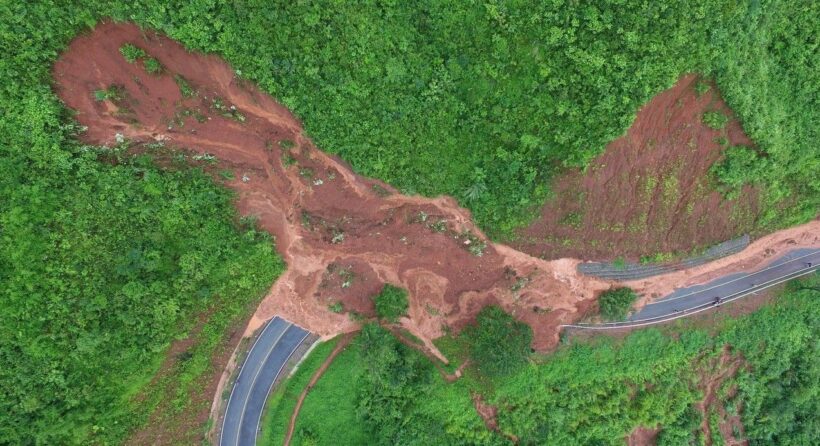 Heavy rains in northern Thailand and on the Cambodian border in Trat are causing local emergencies.
At least seven villagers have been killed and two others missing after heavy rains triggered a mudslide from a mountain into their valley village in the Bo Klua district of Nan province this morning Saturday).
The landslide occurred at the Ban Huay Kham in Tambon Dong Phaya at 7am. Rangers rushed to the scene to retrieve the bodies and search for the missing. The mudslide buried four houses in the village.
Operations to search for the missing have been hampered by continuous heavy rains and the mudslide had knocked down a power cables. As a result rescuers did not have electricity to use some of their rescue equipment.
A landslide has also made a large section of the Lak Lai-Bo Klua highway in Nan's Bo Klua district impassable for all vehicles yesterday. Nan Highway Office deputy director Udom Chamnanya estimate that it will take 2-3 days for the landslide to be totally removed from the road. He said heavy machinery is working at the scene to help remove the tonnes of debris and clear the road.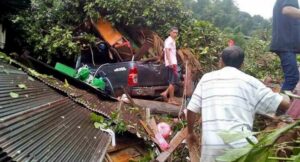 Meanwhile, some 100 houses in Trat province have been flooded after villages in the Borai district were hit by mountain runoff early today.
Local villagers and officials said several villages in Tambon Nonsee and Tambon Bor Ploy's downtown were hit by the runoff at around 1.30am. Most villagers were still asleep when the water arrived so they could not move their belongings upstairs in time as a result their electrical appliances were damaged.
Following the inundation, the 14th Mobile Army Development Unit in Trat and the Sawang Boon Thammasathan of Trat sent officials and 10 boats to help the affected villagers. Several main roads leading to Borai district were flooded, hampering the aid operation. 52 year old Payom Sanowsang says she was woken up by neighbours and found that the ground floor of her house was flooded.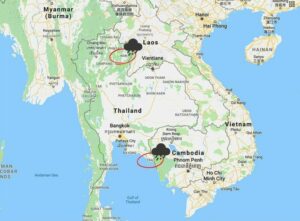 SOURCES: The Nation