Clawing back the tiger population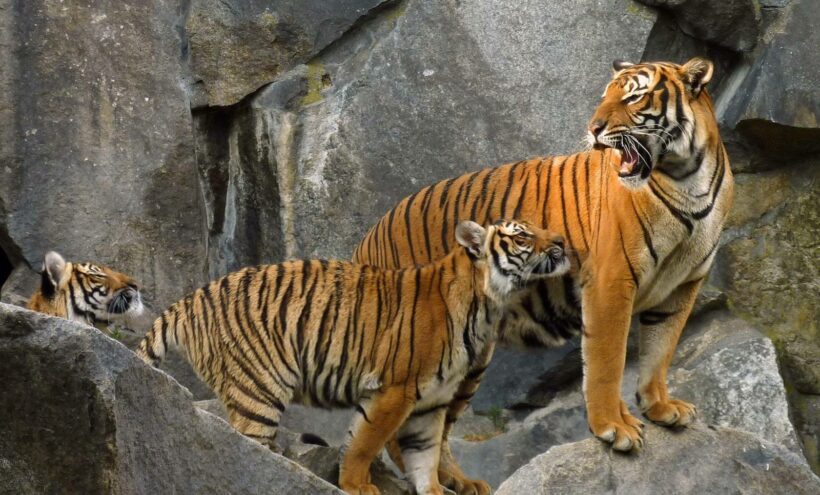 (10 minute read)
The plight of the Indochinese Tiger is a particular passion for The Thaiger. As a leading sponsor of SaveWildTigers.org we applaud all the work being done in Thailand and around South East Asia in support of the survival of the species.
By Piyaporn Wongruang
Ahead of the Global Tiger Day on Sunday, July 29, lead tiger researchers and advocates come together to address critical threats against tigers as much as means to help conserve them.
Despite receiving good news that at least 10 to 15 tigers have been found roaming in the Thap Lan and Pang Sida national parks, lead tiger researcher Somphot Duangchantrasiri is concerned that in these same areas, poaching as well as illegal logging of Rosewood is rampant.
While Somphot and his colleagues have been working to study and conserve the species, the number of foreign loggers has grown from tens to hundreds, posing a direct threat to the animals. The complex – a part of the Dong Phaya Yen-Khao Yai Forest Complex, the country's second natural World Heritage Site on the East – is acknowledged as the second-last hope to provide a safe home for the tiger, after the success at the country's first natural World Heritage Site of Thungyai-Huai Kha Khaeng Wildlife Sanctuaries on the West. There, the tiger population has been closely monitored and protected by Somphot's prime wildlife research station, Khao Nang Ram.
Tiger numbers have declined by around 97% over the past hundred years. At the beginning of the 20th century there were an estimated 100,000 tigers. Now, fewer than 3,200 remain in just 7% of their original habitat. There are now more tigers in captivity than in the wild.
Realising the emerging threat, Somphot does not hesitate to rush his team's efforts to study the tiger population in detail, patrolling hundreds of kilometres of the complex, and using camera traps to capture and locate the tigers to identify and record their movements. He hopes that the new body of information they collect about the tigers in the area will help lead to proper management and protection measures, such as those introduced at Huai Kha Khaeng and Thung Yai that have resulted in the tiger population now growing to about 60. An even better result would be if the tigers could roam out of the forests, cross the main Highway 304 into Khao-Yai National Park, and replenish the population there, which has been absent for years.
"What we are seeing from our decade-long study of tigers is that they are moving in areas other than just the Western Forest Complex. This tells us how critical it is for the forests to be restored or protected for us to reintroduce the tiger population," said Somphot, now chief of Khao Nang Ram.
The fate of tigers – the top species on the forest food chain and thus a prime indicator of the health of the forest ecosystem – would not have received public attention if it had not been highlighted at the St Petersburg Tiger Summit in 2010, where Thailand was recognised as one of 13 tiger range countries that were requested to work on the plight of tigers and help improve the global population that has plunged from around 100,000 to below 3,500.
The summit saw a new commitment among the tiger range countries to double tiger population by 2022 under the Global Tiger Recovery Programme. Under the programme, Thailand has come up with the Tiger Action Plan 2010-22 to meet the goal.
In 2016, the plan was adapted into the new 20-year strategic plan for tiger population recovery, which has set key prime strategies to reintroduce the tiger population in Thailand, including in-depth research and studies to help guide management and protection.
On the ground, a small group of researchers from the Department of National Parks, Wildlife, and Plant Conservation (DNP), as well as others from organisations such as the Wildlife Conservation Society (WCS), had been studying tigers for some time before that. In the mid-1990s, the DNP's tiger researchers, Dr Saksit and Achara Simcharoen, started studying leopards in Huai Kha Khaeng before expanding their research into tigers when Saksit became a chief of Khao Nang Ram. In the mid-2000s, tigers were used as one of four flagship species to help guide conservation intervention measures for better protection and management of the forest ecosystem as suggested by Dr Anak Pattanavibool, who was a director of the WCS Thailand program at that time.
By using tigers as a prime ecological indicator, recognised as a living landscape species, the study could not only point to their survival but also help assess the health of the ecosystem and guide other conservation work to correspond to the needs of the survival of the species. Somphot, who succeeded Saksit at Khao Nang Ram and has continued the study there, said the occupancy research is conducted as an umbrella study to scan areas where traces of tigers may be found and help locate their presence and distribution.
Of about 18,000 square kilometres of the whole of the Western Forest Complex (Wefcom) – where about 4,000sqkm of Huai Kha Khaeng and Thung Yai Naresuan acts as its heart – wildlife rangers were sent out to patrol the area to collect any traces of tigers, their food sources, as well as any threats.
Forests, the experts said, should be managed in clusters so that management is collective and progresses in the same way. Besides area management, a fresh idea of releasing captive tigers into the wild has also been suggested. Long-term tiger researchers disagree with this, however, fearing that their behaviour could become harmful after their releases. Experts believe that once they are returned, they could harm people, rather than running deep into the forest to breed, and the years-long efforts in tiger conservation would collapse following the loss of credibility of tiger conservation.
Anak of the WCS Thailand program, and a member of the sub-panel under the natural resources and environment reform committee, said that releasing tigers into the wild is hardly a success story in the world and hardly anyone does it. He said Russia has managed to release two tiger cubs into the wild, but they were actually born in the wild but left by their dead mother. The cubs, he added, were well taken care of without human contact and did not lose their instincts.
Anak cited the importance of the disconnected and degraded forests that could be restored to serve tigers again, but critically the strengthened efforts on protection have proved to be successful in bringing tigers back and boosting their numbers. It is not only about returning the tigers, he said, but once the areas are safe enough, their prey will also return and other suitable ecosystems necessary for their survival.
The success story recently occurred in Thung Yai Naresuan East, where communities inside the forest were relocated, and wildlife, including tigers, have returned and reproduced there. "Only one bite will wipe out years of conservation efforts and we need to carefully think about it when, positively, we have seen their numbers are growing here. The challenge is how we can bring back their prey, their ecosystems and such. That is what needs to be done here," said Anak.
Read the rest of the story at The Nation HERE.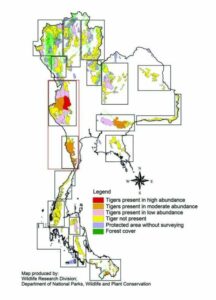 Keep in contact with The Thaiger by following our
Facebook page
.
Curfew in place from today – the details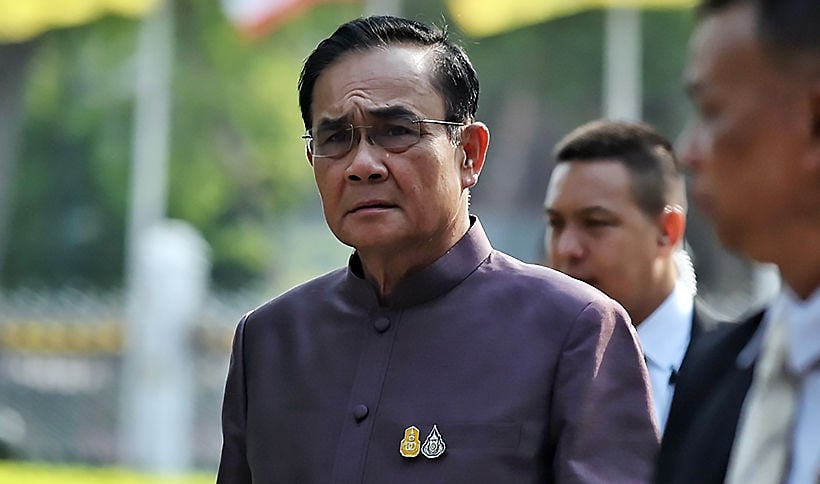 Under the state of emergency declared last week, the government of PM Prayut Chan-o-cha has imposed a nationwide curfew starting from today, banning all people from leaving their homes from 10pm to 4am, in its latest move to contain the spread of the Covid-19 coronavirus. Existing curfew orders in other provinces with stricter requirements will remain in effect.
In a televised speech last night the PM announced the curfew, "effective until further notice". He called for calm and asked the public not hoard food as they will still be allowed to go out during the day, though they will be required to observe social distancing (and wear a face mask at all times).
Exemptions from the curfew include medical and banking personnel as well as logistics workers handling consumer goods, agricultural produce, pharmaceutical products, medical supplies and equipment, newspapers, fuel, post, products bound for export and imported goods. The travel of people to quarantine venues is also allowed.
Exemptions also apply to employees working night shifts, individuals heading to or from airports with authorised documents stating their purpose, officials carrying out official duties and those who authorised to leave for emergencies.
Violators face a jail term of up to two years and/or a fine of up to 40,000 baht.
"I won't let anyone hoard the products and take advantage of people during this difficult time."
Prayut says more economic stimulus packages will be introduced, including financial aid, debt suspension and restructuring, and a liquidity boost. A centre will be set up to manage travel in and out of the kingdom with more strict screening, quarantine and monitoring measures. A press briefing will be held daily at the government's Covid-19 centre.
The PM says that unauthorised people will not be allowed to give interviews, and again warned of the consequences of spreading fake news or sharing information from unknown sources. He urges everyone to cooperate for the ultimate goal of "zero infections".
Earlier yesterday, Prayut announced that the government will block all entry to Thailand including by Thais, starting today until April 15, to prepare quarantine facilities after more local cases were linked to "imported" cases.
"In the meantime, agencies will prepare the venues and coordinate with Thai embassies to ensure all Thais returnees will be quarantined and get proper medical checks."
Taweesin Visanuyothin, spokesman of the government's newly formed Centre for Covid-19 Situation Administration, says Prayut told the officials at the centre that arrivals of both foreigners and Thais from abroad will have to be "slowed down to stop the disease." He says arrivals from abroad have proved to be a major source of infections.
The new ban does not apply to people who already have permission to travel to Thailand, but Taveesin urges affected travellers to contact Thai embassies and follow their instructions.
Thailand yesterday reported 104 new infections, bringing the total number of confirmed cases to 1,875. 3 more deaths were also reported, raising the death toll from the novel coronavirus disease in Thailand to 15.
SOURCE: Bangkok Post
Keep in contact with The Thaiger by following our
Facebook page
.
Thailand News Today – Thursday, April 2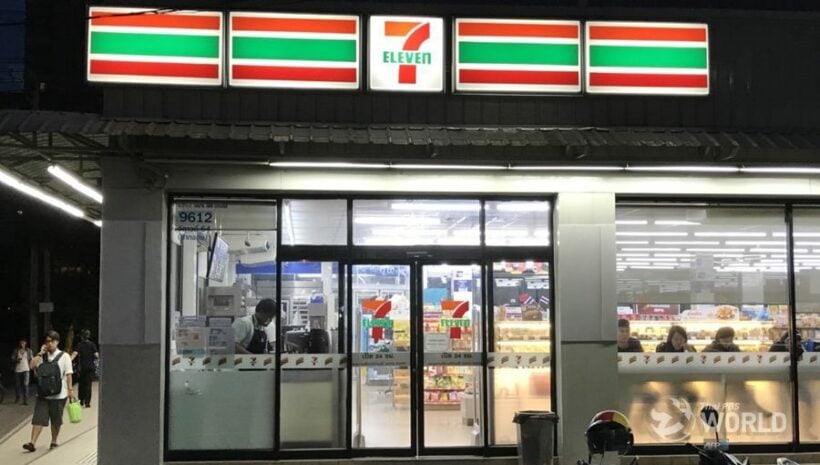 Hosted by Tim Newton
Thailand confirms 104 new coronavirus cases (Thursday)
Thailand now has at total of 1,875 Covid-19 coronavirus cases, another drop in newly announced cases.
104 new cases were confirmed over the last 24 hours and 3 more patients died. Total deaths now stand at 15. This continues a hopeful trend of new cases in Thailand dropping as restrictions tighten across the country. 120 new cases were reported yesterday, 127 on Tuesday.
Bangkok, Phuket order convenience stores closed overnight to battle virus
To fight the spread of the Covid-19 coronavirus, Bangkok's convenience stores and food shops will be closing overnight. They will be closed from midnight to 5am, effective from now until end of April.
• All public and private parks in communities, housing estates and condos will also be closed from tomorrow until April 30.
• Official document services, usually performed at district offices, will also be suspended (except for the issuance of birth and death certificates, marriage registrations, divorce certificates and approval of household certificate and ID card copies).
• The Interior Ministry has extended the validity of expired ID cards until the end of July.
• Rents paid by vendors in 10 markets owned by City Hall will be waived until the situation has returned to normal.
Meanwhile, down south in Phuket, island officials have taken similar measures.
All 24 hour convenience stores must close from 8pm to 3am until April 30, and all motorbike shops are ordered closed. Violators face up to a year in jail and/or a fine of up to 100,000 baht
Thai Airways goes into hibernation until end of May, others ground fleets too
After a decade of financial struggles and corporate upheaval, Thailand's national flag carrier, Thai Airways, with a previous reputation as one of Asia's premier airlines, is ceasing all flights for a period of at least two months.
The once proud airline made the initial announcement a week ago, suspending some flights at that time. Then the acting president said yesterday that employees have been asked to take two months off from tomorrow until May 31. Some staff salaries are being reduced by 10-50%.
Phuket rooftop party busted, drugs seized
Police have arrested 9 foreigners and 5 Thai women for partying in Patong in violation of orders against gathering in crowds, to control the spread of coronavirus disease. They were arrested on the rooftop of a rental house on Sirirat Road in Patong last night after police received a complaint about a loud party. Those arrested included Australians, British, Americans, Ukrainians and Thais.
Police officers seized 4 grams of cannabis and 0.94 gram of cocaine. They also seized several bottles of liquor and loudspeakers. 
Thailand's food delivery services are booming
Whilst most businesses have been turned upside down by the disruptions caused by the Thai government's reaction to Covid-19, at least one business is booming at this crazy time.
With restaurants closed to sit-down customers, the delivery services are providing a valuable service getting food to customers stranded at home whilst applying social distancing for the safety of their drivers and hungry customers.
Last year Kasikorn Bank Research reported that Thailand's food delivery business in 2019 was worth 33-35 billion baht, up 14% from the previous year. Now most of the Food Panda and Grab Food drivers are anecdotally reporting their business is up 100% compared to a few weeks ago, sometimes making 15 deliveries over a two hour period.
Keep in contact with The Thaiger by following our
Facebook page
.
Thailand News Today – April 1, 2020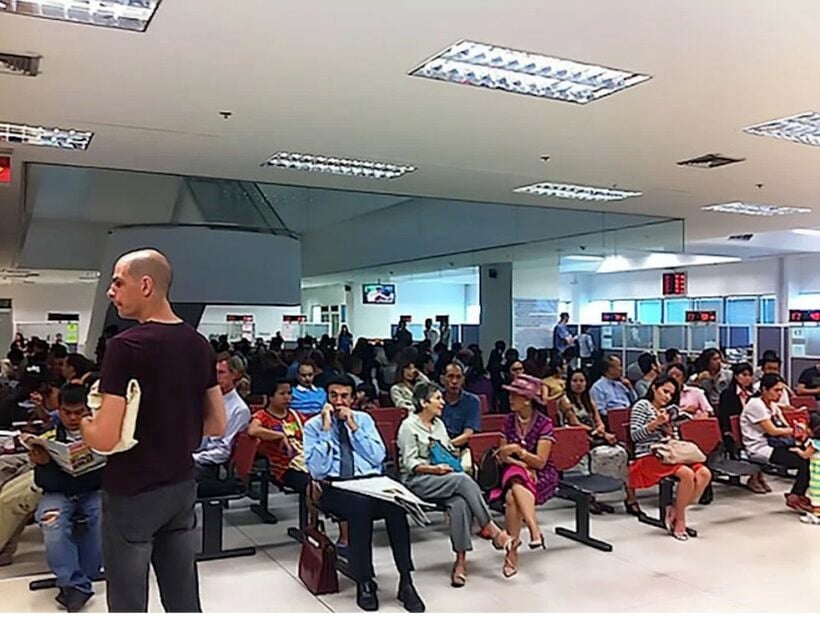 Thailand coronavirus cases rise to 1771, two more deaths
Thailand's now has 1,771 Covid-19 coronavirus cases, with 120 new cases confirmed over the last 24 hours and 2 more patients succumbing to the disease.
As of today 1,429 patients are under treatment, 23 are in critical condition. 342 have recovered and been discharged. There has now been a total of 12 deaths in Thailand. Of the five new cases in Phuket, all had become infected around the island's Bangla Road red light district.
Thai PM says tourists will get automatic visa extensions
Cabinet is going to extend a virtual amnesty for tourists who will overstay their visa because they've become stranded.
Thai PM Prayut Chan-o-cha says he's concerned that foreigners seeking visa extensions have been gathering in their hundreds at Thailand's immigration offices each day, at a time when social distancing is needed.
A deputy ministry spokesman announced that the Thai cabinet has responded with a move to grant automatic renewal of tourist visas for visitors who arrived in Thailand after March 1. People who hold other types of visa, or who arrived before March 1, still need to go visit their nearest immigration office for extensions.
We'll publish more information about the announcement when it becomes available.
Bangkok Airways cancels all domestic flights from April 7
Bangkok Airways has announced today that they will cancel all it domestic flights from April 7 – 30. The company's vice president says the flights that are being cancelled are…
Bangkok – Chiang Mai
Bangkok – Phuket
Bangkok – Trat
Bangkok – Sukhothai
Bangkok – Samui
Samui – Phuket
Thailand's reservoirs and dams reaching critically low levels
The start of the annual wet season isn't far away, maybe this month, but Thailand's water sources are running on empty.
The Department of Disaster Prevention and Mitigation reported today, that Thailand has seen a large drop of useable water in dams and reservoirs by an average of 30% of their capacity, due to the lack of rain in the first three months of the year.
21 dams in these provinces have reported critically low water levels. Meanwhile, 187 reservoirs nationwide also reported water levels at below 30% including 50 reservoirs in the North, 100 in the Northeast, 33 in Central and four in the South." 
Lampang, Tak, Uttaradit, Chiang Mai, Uthai Thani, Chaiyaphum, Khon Kaen, Nakhon Ratchasima, Udon Thani, Buriram, Suphan Buri, Lop Buri, Chachoengsao, Nakhon Nayok, Chonburi and Rayong .
Regional round-up
PHILIPPINES
Philippines awaits Chinese expert team as cases rise to more than 2,000
Police lock up 'curfew breakers' in dog cage in Philippines
SINGAPORE
Boom time for golf in Singapore with courses full; spending time outdoors seen as 'safe'
INDONESIA
Indonesia declares health emergency. President Joko Widodo announces $24.7 billion package to minimise virus' impact
VIETNAM
Vietnam has announced a national lockdown to fight Covid-19, with nearly 100 million people ordered not to go outside except for food and medical needs
VIETNAM
The state-run Vietnam News Agency stopped printing English-language newspaper until April 15, after one of its reporters tested positive for Covid-19
MALAYSIA
The Malaysian government urges women to 'dress up and stop nagging husbands' during lockdown, then apologises for post
15 minute coronavirus tests now on trial in Thailand
As promised, Bangkok's Chulalongkorn University has rolled out a new 15 minute Covid-19 coronavirus test strip.
The test is aimed at increasing the number of people that can be screened for the Covid-19 virus and easing the burden on Thailand's health system. The new rapid strip tests detect antibodies in the blood serum or plasma which could indicate that a patient either currently or previously had Covid-19. It works with a drop of blood and gives a first positive or negative result in 10 – 15 minutes.
Keep in contact with The Thaiger by following our
Facebook page
.