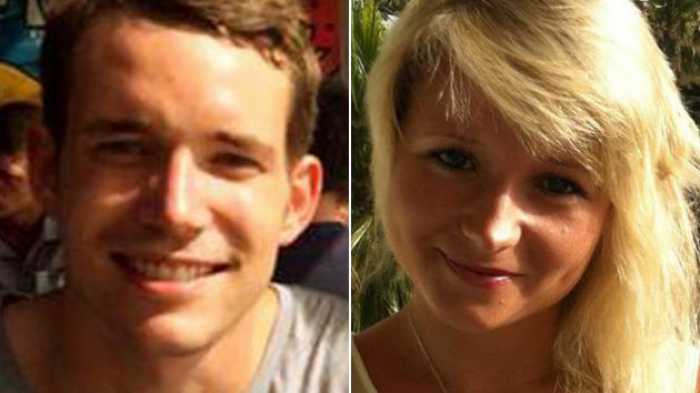 PHUKET: A Myanmar national has confessed to killing two British tourists on Koh Tao in Surat Thani, acting Deputy Police Commissioner Jakthip Chaijinda said today.
David Miller and Hannah Witheridge were brutally murdered on the island on September 14. Both suffered serious head wounds. Police said Ms Witheridge was also sexually assaulted.
The migrant worker was identified only as "Win", 21, who worked at a bar on the popular tourist island, a source from the investigation team said.
Mr Win admitted that he saw the two tourists having sex, so he attacked them with a plan to rape the woman, The Nation was told.
Mr Win was taken into custody and detained pending a DNA test. Two other Myanmar nationals – Maw, 23, and Saw, 21 – will also have their DNA tested.
Mr Maw and Mr Saw were captured on Koh Tao, while Mr Win was arrested on the mainland.
Mr Maw told police that he played guitar on the beach and smoked some cigarettes, but returned home and knew nothing about the murder.
Police are waiting for DNA test results to match those found on cigarette butts and other evidence at the scene.
— The Nation
Keep in contact with The Thaiger by following our
Facebook page
.
Whale freed by drilling team in Gulf of Thailand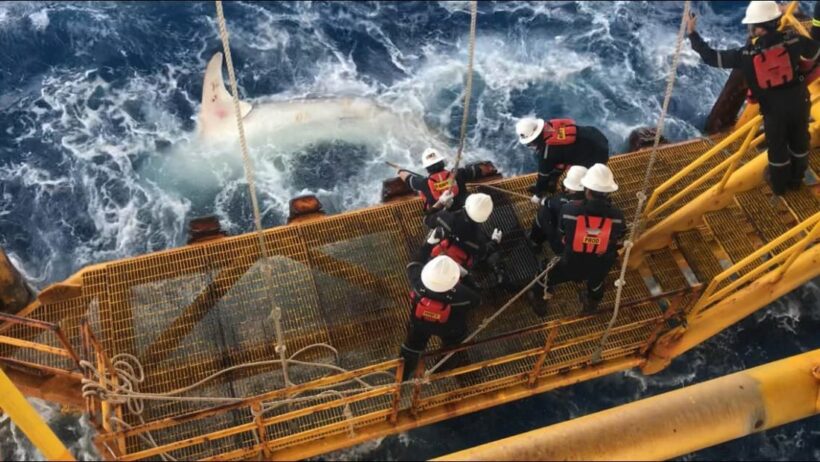 On Saturday six drilling team members at Erawan offshore field spent about 30 minutes cutting a rope tied to the tail of a Bryde's whale that apparently swam towards the structure seeking help, according to the Bangkok Post.
The rope was believed to have been tied to its tail by fishermen after the whale became trapped in a net, but the whale managed to escape, dragging the rope with it.
The rescue mission's account was posted on Facebook and drew widespread praise. "Thumbs up for you guys. It wasn't an easy job," one commentator wrote.
The platform is about 140 kilometres off the shore of Nakhon Si Thammarat province.
One worker, who filmed the operation, said it took place at 2pm on Saturday, and that all staff members were overjoyed to save the whale.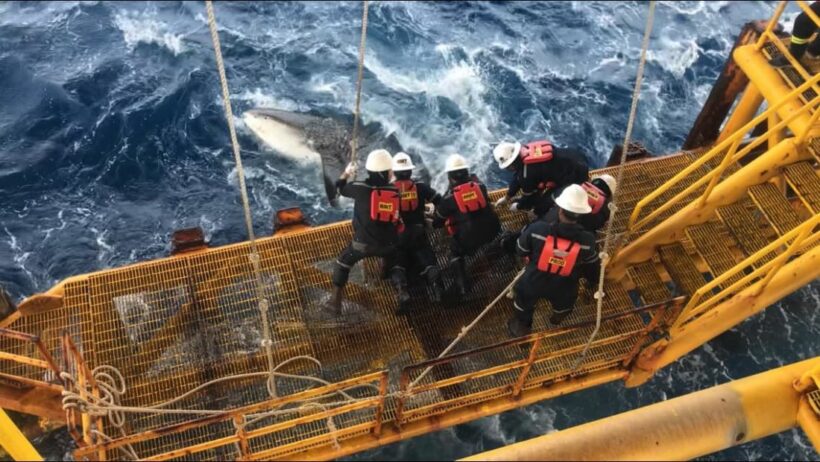 Photo: Nat Panupong Taps
Another staff at the platform said the whale was about five metres long and weighed 200 kilogrammes. The operation took around 30 minutes in rough seas before the team was finally able to cut the rope from the whale's tail, he added.
Bryde's whales have been sighted in many areas in the Gulf of Thailand, the latest one about two weeks ago off the central province of Prachuap Khirikhan. The Marine and Coastal Resources Department says the sightings indicate the richness of marine resources in the gulf.
In April, another drilling team from the same company rescued a stranded dog found at sea about 200 km from shore. The dog was later named Boonrod and adopted by a Chevron official working at the platform, who took the pet home with him to Khon Kaen province during his work leave.
SOURCE: bangkokpost.com
Keep in contact with The Thaiger by following our
Facebook page
.
500 people own 36% of equity in Thai companies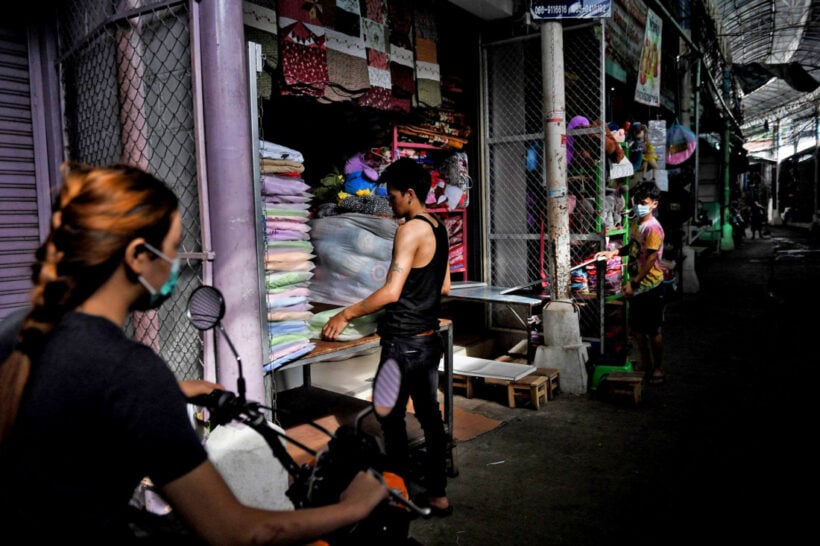 Roughly 36% of Thailand's corporate equity is held by just 500 people, highlighting wealth inequality in the Kingdom, according to a study released by the Bank of Thailand's research institute.
Each of these 500 amass some 3.1 billion baht (102 million USD) per year in company profits, according to the report from the Puey Ungphakorn Institute for Economic Research. In contrast, average yearly household income in Thailand is around 10,000 USD.
A report out this week from the Economic and Business Research Centre for Reform at Thailand's Rangsit University also pointed to divisive and polarised politics being another root cause of the economic divide.
Thailand's private sector is dominated by tycoons running sprawling conglomerates. According to the World Bank, the gap between the mega-wealthy and the rest of the Thai population of 69 million is among the many economic challenges for Thailand. According to Bloomberg, the perception of a divide, exacerbated by an economic slowdown, is a major political fault line.
"Magnates arise in Thailand from institutional factors that privilege certain businesses," said the executive director of PIER, author of the study.
The institute said Thailand needs to promote competitiveness to reduce profits from monopoly power and bolster entrepreneurship to create a more equitable distribution of corporate wealth.
The research is based on analysis of 2017 Commerce Ministry data on the 2.1 million shareholders in Thai firms, and was funded by the University of California San Diego.
SOURCE: Bangkok Post
Keep in contact with The Thaiger by following our
Facebook page
.
Survey – Thais not taking sides and 66% prioritise health care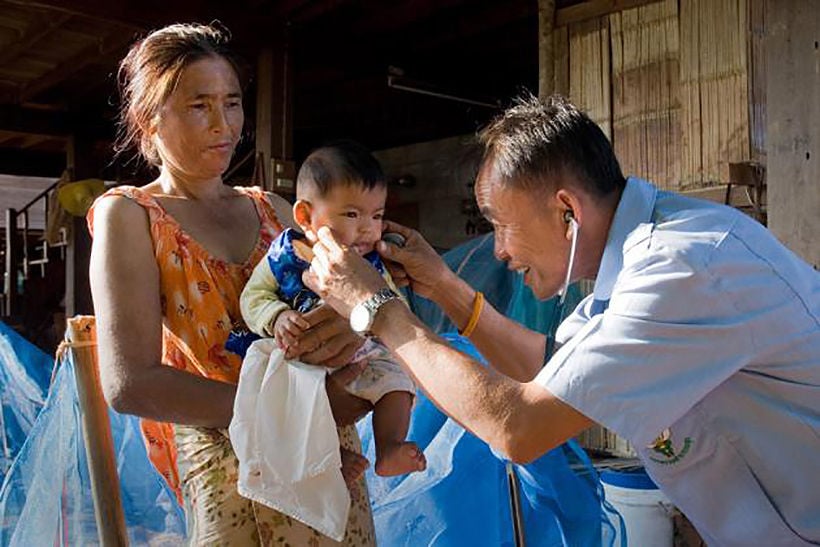 The majority of respondents to a Super Poll survey, say that they are still waiting to see where they will put their future support. For now they're saying they neither support the Government or Opposition, preferring to wait to assess their performance.
Super Poll conducted the survey on 1,069 people from a wide range of occupations nationwide between October 15–19.
The director of Super Poll, Noppadol Kannikar, says that one interesting finding was that 67.2% of respondents admitted that they prefer not to take sides, with the Government or Opposition, because both are currently under-performing and they want to wait to assess their performance.
But 16.9% of the respondents are supportive of the coalition Government, compared to 15.9% who oppose it.
On the question of Government spending, the survey showed 65.9% want quality health care as their top priority, 59.8% want good and secure jobs, 54.3% want security for their lives and property, 50.8% want increased road safety, 48.2% want government help for small and medium-size enterprises and 37.0% want government to provide them with housing.
SOURCE: Thai PBS World
Keep in contact with The Thaiger by following our
Facebook page
.