Health Minister pushes for unified emergency healthcare by April 1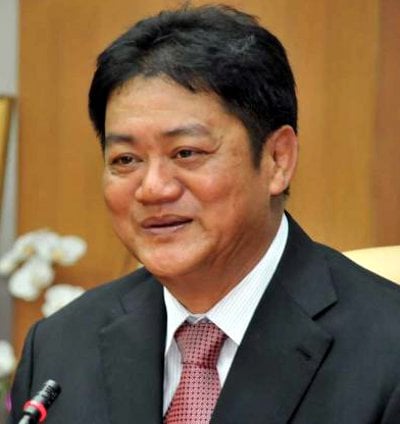 PHUKET (The Nation): Private hospitals are willing to join a government plan to provide unlimited emergency medical treatment to all patients covered by healthcare schemes, starting on April 1, Public Health Minister Witthaya Buranasiri has announced.
Mr Witthaya said that he had been discussing the plan with executives of hospitals, including private ones, across the country since March 8. All hospitals had agreed to join the plan, he said.
Dr Suwinai Butsarakramwong, the director of the private Kluay Nam Thai Hospital, said he welcomed the plan.
"The plan will not create an additional burden for the hospital when it comes to managing its services for patients," he said.
Kluay Nam Thai currently accepts patients from the National Health Security Office (NHSO) universal healthcare scheme and the Social Security scheme.
"We'll just have to change our procedures a little to adjust the hospital's management system to the plan," said Dr Suwinai.
However, he said he had not yet been contacted by any government agency about the plan.
The proposal would see all hospitals providing emergency medical treatment – continuing until the patient is well enough to go home – to patients from any of the government's three healthcare schemes: the NHSO universal healthcare scheme, the Social Security scheme and the Civil Servant Medical Benefit scheme.
Later, patients without any coverage would be incorporated into the scheme as well.
He said he is waiting for a final decision from the Private Hospital Association on whether they will join the government plan or not.
Association president Dr Chalerm Hanpanich was unable to respond to questions from The Nation as he is abroad.
Speaking after a meeting at Government House on Tuesday at which officials discussed ways of reducing inequality in the healthcare system, Health Minister Witthaya said, "Patients would just show their ID card to hospital staff [at a facility] close to their present location and they will be allowed to receive medical treatment in emergency hours.
"They will no longer have to worry about the cost of emergency medical treatment. From now on, they will be able to go to any state or private hospital and receive emergency medical treatment. They do not have to pay in advance for any treatment during emergency hours."
The meeting was chaired by Prime Minister Yingluck Shinawatra and attended by Deputy Prime Minister and Finance Minister Kittiratt NaRanong, Labor Minister Phadermchai Sasomsap, National Health Security Office Secretary-General Dr Winai Sawasdivorn, Social Security Fund Deputy Secretary-General Dr Suradej Waleeitthikul and officials from the Comptroller General's Department and other agencies.
The meeting designated the NHSO to act as a clearinghouse to pay the cost of emergency medical treatments for patients from all three healthcare schemes.
The NHSO will pay about 10,500 baht for each emergency medical treatment to the hospital concerned. Later, the NHSO will be reimbursed by the patient's healthcare scheme.
"Patients in need of emergency care will be treated at hospitals until they recover and are able to go home," he said.
Until now, emergency patients have been allowed to stay at the initial hospital for only 72 hours. After that they are transferred to the hospital with which they are registered under their healthcare scheme.
Health Minister Witthaya said he had asked the Emergency Medical Institute to compile a list of clearly defined emergency medical treatments that will be recognized under the plan.
"We have to make sure that patients are receiving genuine emergency medical treatments," he said.
About 48 million people registered with the NHSO, with 10 million being members of the Social Security scheme and five million government officials eligible for Civil Servant Medical Benefit services.
However, Mr Witthaya added that about 400,000 people, including temporary government employees and state-enterprise employees, are not covered under any of these three healthcare schemes.
The ministry will revise its regulations to allow them to receive emergency medical treatment under the new healthcare plan, he said.
— The Nation
Keep in contact with The Thaiger by following our Facebook page.
Never miss out on future posts by following The Thaiger.
PM Prayut postponing Covid‐19 vaccination citing paperwork issues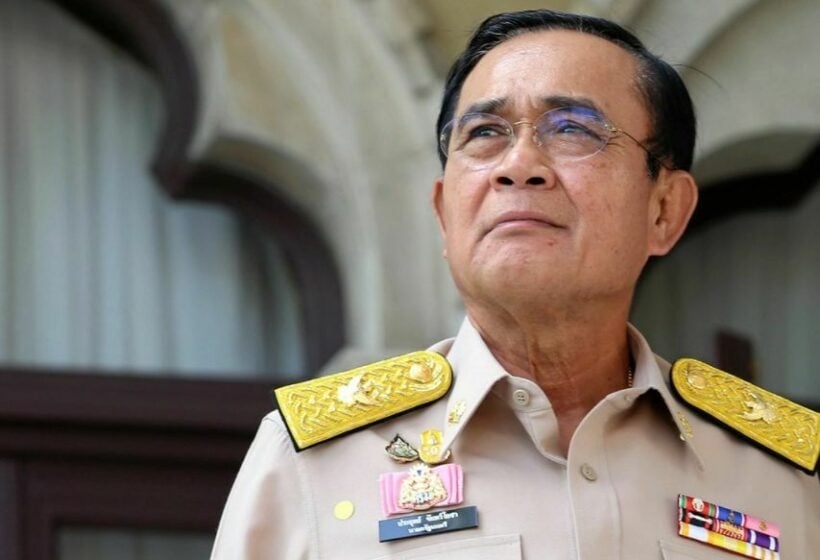 Thailand's PM Prayut Chan-o-cha is postponing his inaugural Covid‐19 vaccination citing paperwork issues with the AstraZeneca vaccine shipment. According to Khaosod English, the vaccine shipment was sent to Thailand last Wednesday from South Korea, but was missing the additional required paperwork.
Prayut was supposed to receive the vaccine tomorrow, but the highly‐publicised event will not be happening. According to Khaosod English, an official at the Secretariat of the Prime Minister has also confirmed the news of the postponement without citing a reason.
Although the Sinovac vaccine is also being administered in Thailand, healthcare officials say Prayut is too old to receive it as its age limit is 60. Prayut is 66 years old, which is well over the oldest age that can receive the vaccine.
The Sinovac vaccine drive is set to commence on Monday, 2 weeks behind schedule. Those frontline health workers, hospitality workers and vulnerable groups will receive the vaccines first.
Meanwhile, Phuket is waiting for the green lightto start administering vaccines and has already held a vaccine administration rehearsal overseen by Phuket Vice Governor Pichet Panapong along with other health officials.
Pichet says the first vaccine round of 4,000 doses should arrive early in March, with the 2nd and 3rd set of doses, 16,000 and 48,000 respectively, to arrive in April and May.
The government pandemic center reported 72 new confirmed infections on Friday, after first only reporting 45 new cases. 37 of those cases were locally-transmitted, and one 6 year old Thai girl returning from the UK was found to have tested positive for the virus. Samut Sakhon, again, reported over half of the new cases yesterday, as it remains the epicentre of Thailand's second wave of the coronavirus outbreak.
The total virus tally in Thailand sits at 25,764, with 83 fatalities. The Centre for Covid-19 Situation Administration has not yet announced the amount of new cases for today.
There is no word yet on when PM Prayut will be rescheduled to receive the AstraZeneca vaccine.
SOURCE: Khaosod English
Keep in contact with The Thaiger by following our Facebook page.
Never miss out on future posts by following The Thaiger.
Thailand News Today | Week In Review | February 26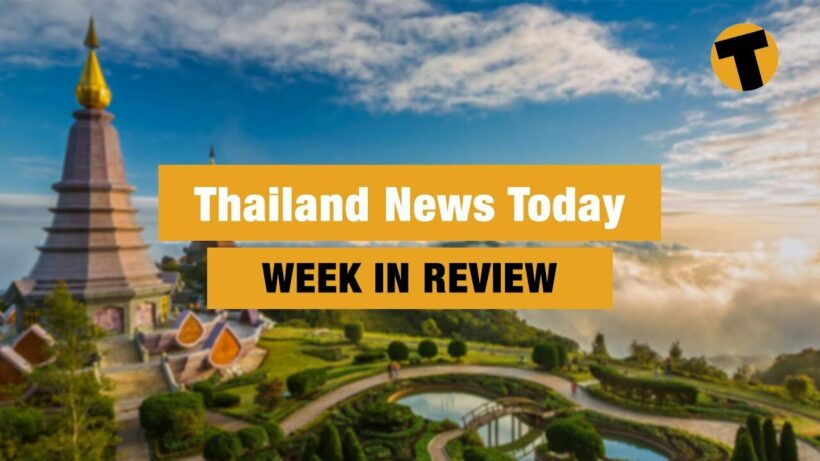 Thailand News Today usually covers five days of the news week. This week only four days as today (Friday) is a public holiday. Now we have a weekend edition which goes over the biggest, or best stories, from the past week. Out every Saturday afternoon, catch up with Jett and Tim's major Thai news stories. Welcome to the Thailand News Today Week in Review. Tim and Jett give you a quick recap of the main news stories.
To get all the latest news and information about Thailand, go to https://thethaiger.com. Like and subscribe our YouTube channel too. Go on, right now 🙂
You can also LIKE our Facebook page https://facebook.com/thethaigernews to get even more information about Thailand.
Keep in contact with The Thaiger by following our Facebook page.
Never miss out on future posts by following The Thaiger.
45 new cases today, 37 local‐Covid‐19‐Update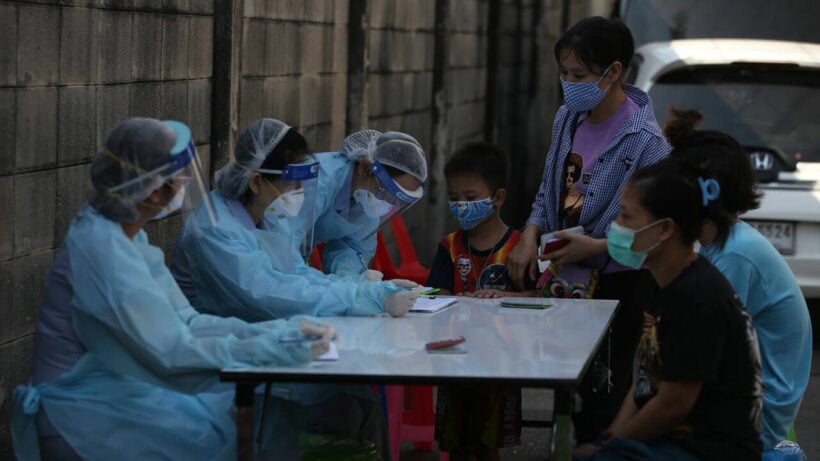 Thailand reports 45 new cases of Covid-19cases today, with 37 infections being locally-transmitted. 8 of those infections were imported, raising the total amount of infections since the pandemic began to 25,809.
The Department of Disease Control reports that 32 cases were confirmed at hospitals with 5 confirmed through active case finding in communities.
Samut Sakhon province, the 2nd wave epicentre, reported over half of the new cases at 19. 14 of those cases were confirmed at hospitals and 5 were detected in Myanmar communities. Bangkok has reported 3 new cases, Nakhon Nayok reported 5, Chai Nat 3, Nakhon Pathom 3, Saraburi 2, Prachuap Khiri Khan 1, and Samut Prakan 1.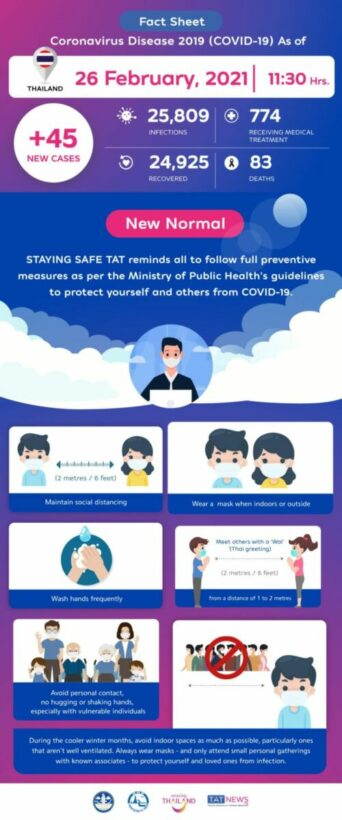 The 8 imported cases were those under quarantine arriving from Pakistan, Bangladesh, the UK, Germany, France, The Netherlands, and Kuwait. The case from the UK was that of a 6 year old Thai schoolgirl.
Globally, Covid-19 cases rose by 444,466 over the past day to 113.54 million. The worldwide death toll increased by 10,552 to 2.52 million. The United States still has the most cases at 29.5 million, with the most deaths at 520,785.
SOURCE: Bangkok Post
Keep in contact with The Thaiger by following our Facebook page.
Never miss out on future posts by following The Thaiger.