Hand Foot and Mouth disease – Kingdom on alert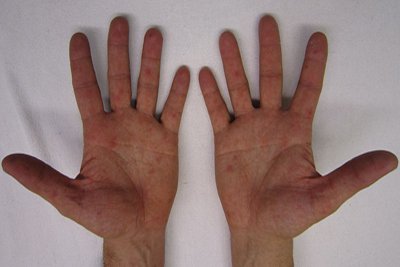 PHUKET MEDIA WATCH
– Thailand news selected by Gazette editors for Phuket's international community
Hand Foot and Mouth disease – Kingdom on alert
Phuket Gazette / The Nation
PHUKET: According to the Center for Disease Control and Prevention (CDCP) in the US Hand Foot and Mouth disease (HFMD) usually affects infants and children younger than 5-years-old, though it can sometimes occur in older children and adults. Symptoms of HFMD include fever, blister-like sores in the mouth (herpangina), and a skin rash.
HFMD is caused by viruses that belong to the Enterovirus genus (group). This group of viruses includes polioviruses, coxsackieviruses, echoviruses, and enteroviruses. HFMD is often confused with foot-and-mouth disease (also called hoof-and-mouth disease), a disease of cattle, sheep, and swine. However, the two diseases are caused by different viruses and are not related.
Cambodia's HFMD epidemic appears to have passed the critical point and is now under control, but Thailand remains on alert for further cases of the disease, Bureau of Epidemiology director Dr Pasakorn Akarasewi said Monday.
He noted the outbreak in the neighboring country should decline within 45 days, and that the illness has been found in Thailand, among primary school students.
The Phuket Gazette contacted local schools who have confirmed they have had no reported cases, however they are implementing additional preventive measures, such as additional cleaning regimes and close monitoring of students. Should anyone exhibit symptoms they will immediately refer them to medical services and contact the families concerned. The schools also confirmed that any student feeling unwell should remain home.
About 13,000 children have been infected with the HFMD so far in Thailand, with the figure possibly reaching some 18,000 cases this year.
According to the World Health Organization (WHO), illness and death in the majority of cases in Cambodia has been due to a severe form of HFMD related to Enterovirus 71, which is seen in many countries around the globe.
The illness has mostly been found in Cambodia's capital of Phnom Penh and its vicinity, including along the Mekong River. The situation there is currently under WHO supervision, Dr Pasakorn said.
In Thailand, the outbreak has occurred mainly in the central and the northeastern areas, followed by the north and south, in nurseries and kindergarten schools.
The Epidemiology Bureau director said his organization is speeding up measures for disease control and prevention. Clear guidance for setting up a provincial center to monitor HFMD will be given to ensure further cooperation.
Meanwhile, the elementary level at Satit Chula Demonstration School in central Bangkok has closed as of from today, with a number of students were infected, according to MCOT.
In Rayong, public health chief Dr Kris Palasut said HFMD in Thailand was of the Coxsackie strain, which is less severe. Dr Kris said he had asked employers to cooperate on the temporary ban on Cambodian workers from visiting home.
"If they go to Cambodia and come back around this time, they may return with enterovirus 71," he said. "The employers have agreed to provide cooperation."
According to a Cambodian news website, China, which has also had HFMD outbreaks, has sent a medical team to Cambodia to help control the spread of the disease. Also, the daughter of Cambodian Prime Minister Hun Sen has donated US$300,000 (9.5 million baht) to a children's hospital in Phnom Penh to help HFMD patients.
Mae Hong Song public health chief Dr Paisarn Tanyawinijkul said: "Parents should advise their children to wash their hands often. As for schools, if they find more than five students coming down with the HFMD in a class, the class must be suspended. If there are more than five such classes, the school should be closed down temporarily."
The CDCP says whilst there is no vaccine to protect against the viruses that cause HFMD, it echoes Dr Paisarn's advice:
• Washing hands often with soap and water, especially after changing diapers and using the toilet.
• Disinfecting dirty surfaces and soiled items, including toys. First wash the items with soap and water; then disinfect them with a solution of chlorine bleach (made by mixing 1 tablespoon of bleach and 4 cups of water).
• Avoiding close contact such as kissing, hugging, or sharing eating utensils or cups with people with hand, foot, and mouth disease.
— Phuket Gazette Editors
Keep in contact with The Thaiger by following our Facebook page.
Never miss out on future posts by following The Thaiger.
"Sealed route" set at Bangkok airport for international transfers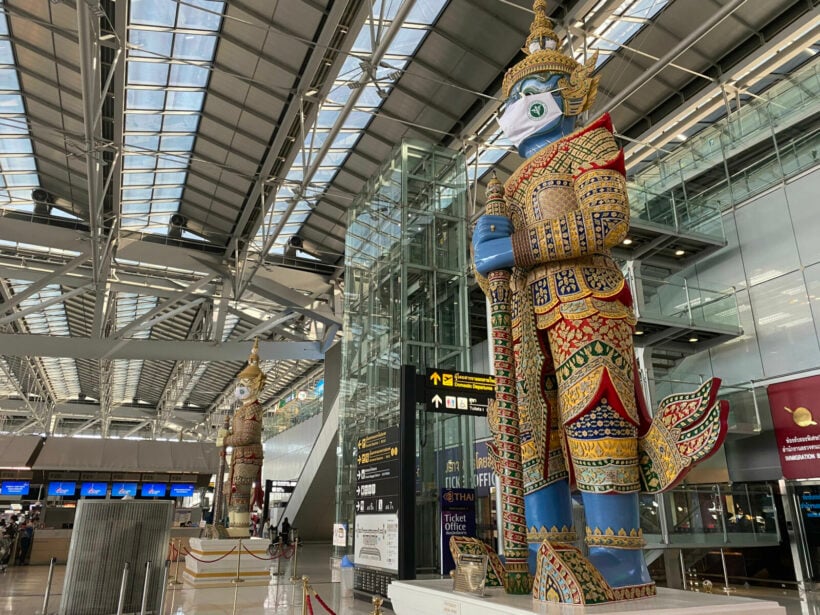 Thailand is now allowing international transits and transfers at Bangkok's Suvarnabhumi Airport by using a so-called "sealed route" arranged at the airport to prevent the spread of Covid-19. The Civil Aviation Authority of Thailand has now set guidelines for passengers who have a layover at the Bangkok airport.
Passengers will not be allowed to leave Concourse E. A "sealed route" for the passengers will be set up at Gate E10 and E9, allowing passengers to enter the airport at Gate E10, go through security screening and then either board the transit aircraft at Gate E9 or go on a designated shuttle bus directly to an aircraft.
Social distancing is required for all passengers in waiting areas and a face mask must be worn at all times. The CAAT says food and beverage services will be available at the airport's "sealed route" waiting area, but there will be "active oversight" on the services. Areas will also be cleaned and disinfected regularly.
Passengers must present the proper documents including…
A fit-to-fly health certificate
Medical certificate declaring a negative Covid-19 result issued no more than 72 hours before departure
Travel health insurance that covers Covid-19 treatment expenses up to $100,000 USD
If demand increases, the airport will add Gates E5, E7 and E8 to the sealed route. If Concourse E is under maintenance, then Concourse F will be used under the same plan.
SOURCE: Nation Thailand
Keep in contact with The Thaiger by following our Facebook page.
Never miss out on future posts by following The Thaiger.
Facebook removes "information-influencing" pages linked to Thai military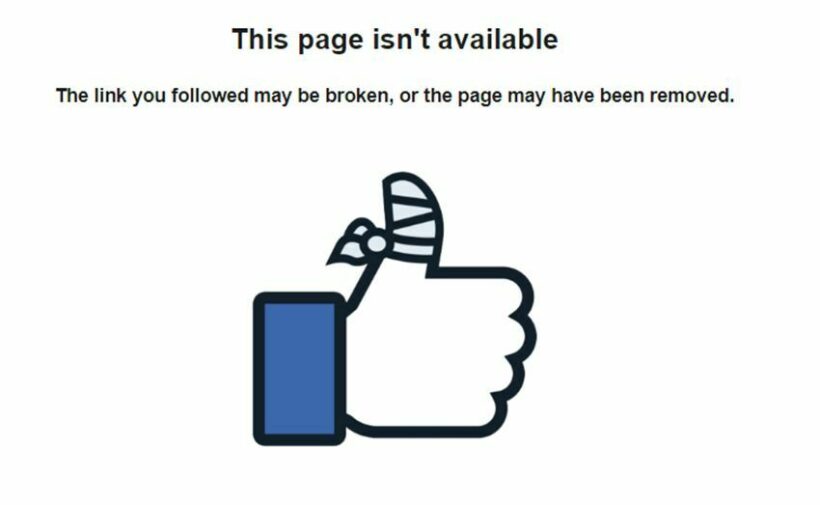 Facebook has confirmed the removal of 185 accounts run by the Thai military and allegedly involved in information-influencing. The social media giant says the accounts were deleted for engaging in what it calls, "coordinated inauthentic behaviour". In total, 77 accounts, 72 pages, and 18 groups have been removed from the platform, in addition to 18 Instagram accounts. It's the first time Facebook has taken such action against accounts linked to the Thai government.
The accounts were associated with the Thai military and were targeting people in the southern provinces, Facebook said its regular report on coordinated inauthentic behavior. The south of the country has been the scene of decades-long conflict, with insurgent groups in the majority-Muslim, Malay-speaking region calling for independence. To date, around 7,000 people have died in the ongoing struggle.
Facebook says the deleted accounts were most active last year and used both fake and real accounts to manage pages and groups, both openly military pages and pages that hid their links to the military. Some of the fake profiles pretended to be people from the southern provinces.
The report mentioned a post by the now-removed account named "comprehending the operation" in Thai. The page posted the logo for Amnesty International Thailand and wrote "The NGO never cares about ordinary citizens because they have no role in society. Normal people are not famous. Any case is not big news. They are not worth the investment of foreigners so they will not do anything to help. This is why we don't see anything from the NGO."
On another now-removed account, named "truth about my home Pattani" in Thai, a post said "Muslim leader declares southern border is a peace zone. The southern separatists started a movement by spreading the idea that Thailand is under control by different believers so that people would come and fight for their religion. This was declared that the action clearly violates Islam faith."
When contacted by Reuters, the military had no comment on the removal of the Facebook accounts, with a spokesman saying the organisation does not comment outside of official press conferences.
The head of Cybersecurity Policy at Facebook, Nathaniel Gleicher, has confirmed the reasons behind the platform's decision.
"This is the first time that we've attributed one of our takedowns to links to the Thai military. We found clear links between this operation and the Internal Security Operations Command. We can see that all of these accounts and groups are tied together as part of this operation."
He adds that the accounts had spent around US$350 on advertising on both Facebook and Instagram. One or more of the pages had about 700,000 followers and at least one of the groups had 100,000 members. Gleicher says the accounts were removed because of their misleading behaviour and not because of the content being posted. The content included support for the military and the monarchy, with allegations of violence and criticism of insurgent groups in the south.
It's not the first time accounts linked to the Thai military have been removed by a social media platform. In October, Twitter removed 926 accounts it says had links to the army and posted pro-military and pro-government content. The Thai army has denied any involvement with the accounts in question. In November, Twitter also suspended an account posting pro-monarchy content that was found to have links to the palace and to thousands of other accounts posting similar content.
To read the February 2021 Coordinated Inauthentic Behavior Report, click HERE.
Keep in contact with The Thaiger by following our Facebook page.
Never miss out on future posts by following The Thaiger.
Thailand may offer free Covid vaccines for migrant workers covered by national social security program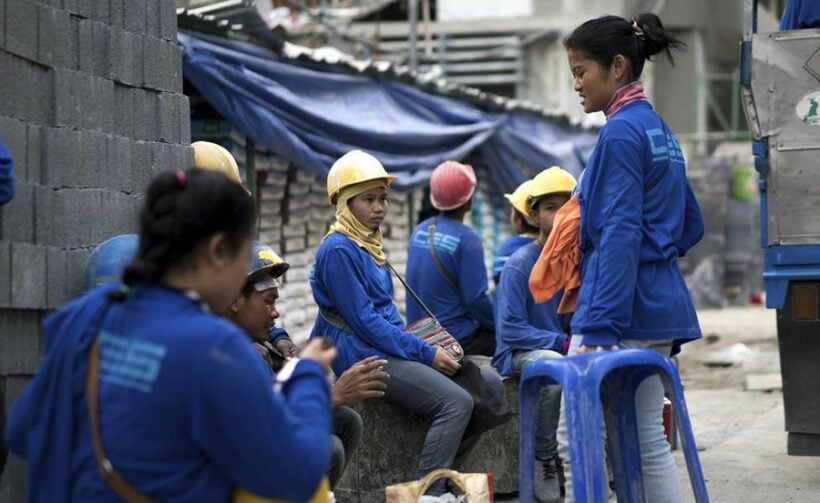 The Thai government is looking at offering free Covid‐19 vaccines to migrant workers who are covered under the nation's social security program. The Thai Ministry of Labour is set to discuss the move with the Social Security Board. If approved, over 2.3 million migrant workers would be inoculated for free, costing around 3 billion baht. The Labour Minister says migrant manual labourers are vital to Thai industries and the economy, therefore, they should not be left out of the vaccination program.
Frontline medical personnel, people who have been working in close contact with the infected, elderly people, those suffering from congenital diseases and people in high-risk areas are to be the first recipients of the vaccines, which could be either from Sinovac or Astrazeneca. After the highrisk groups are inoculated, the general public will follow with some tourist heavy areas to see expat residents included in the vaccination programme.
The Labour Ministry also plans to set up a hospital exclusively for people covered by the social security programme, as well as a social security bank to help people under the social security programme.
The move to cover migrant workers comes after Thailand closed at least 7 natural borders with the neighouring country of Myanmar as thousands of Burmese people are expected to flee to Thailand following the military coup in Myanmar. The Thai immigration police chief says he estimates around 400,000 Burmese migrants are looking to enter Thailand. He says the bounty for human traffickers has increased due to the political situation in Myanmar.
Illegal migrants to Thailand have been accused of spreading the Covid virus as many allegedly snuck into the country undetected after bribing border patrol police officers. Those who illegally entered, skirted mandatory quarantines and testing. At least 33 police officers and other government officials were investigated for their roles in the illegal smuggling of migrant workers into Thailand.
SOURCE: Thai PBS World
Keep in contact with The Thaiger by following our Facebook page.
Never miss out on future posts by following The Thaiger.