Govt surveying two isles for detention of migrants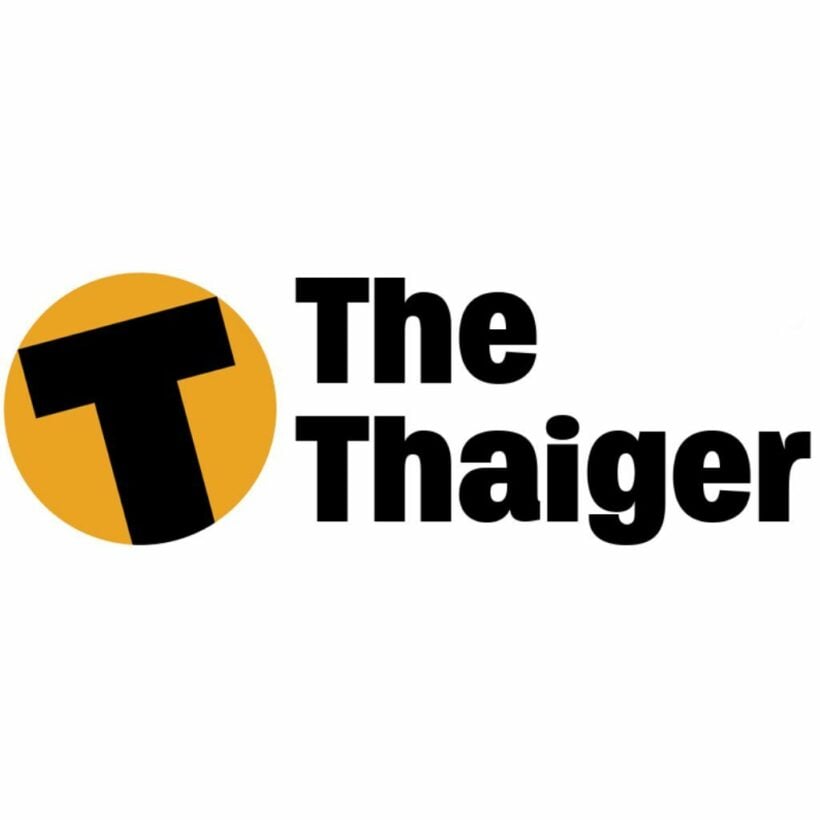 PHUKET MEDIA WATCH
– Thailand news selected by Gazette editors for Phuket's international community
Govt surveying two isles for detention of migrants
Phuket Gazette/The Nation


PHUKET: The prime minister has ordered a survey of two unpopulated islands off Ranong with the view of using them to detain Rohingya migrants.
Sources familiar with the matter yesterday identified the islands as Kangkao and Kam Yai, which are under the care of the Department of National Parks. In a bid to cope with the unabated issue of illegal migrants, the government is finding suitable places to be used as temporary holding centers for Rohingya and other migrants, but will avoid setting up permanent centers, according to Prime Minister Gen Prayut Chan-o-cha.
In response to a proposal by the Office of the United Nations High Commissioner for Refugees (UNHCR) to establish a multi-country working group to tackle the Rohingya and other migrant issues in this region, Gen Prayut said Thailand's policy was to ensure that illegal migrants were safely repatriated, as it could not accommodate people who entered the country illegally.
According to the prime minister, the government has no budget to pay for sheltering more illegal migrants as there are still more than 100,000 refugees in the country at nine detention centers. However, he said Thailand would work with other countries in the region to address this issue.
A regional conference on migration and human-trafficking problems will be hosted by Thailand on May 29 and will feature senior officials from 15 Indian Ocean countries and other nations.
In addition, police will attend a conference in Bali this weekend where human-trafficking issues will be discussed by 16 Interpol member countries.
Panitan Waiwatayakorn, a top government adviser on security issues, said the government would have to handle Rohingya and related issues carefully because Thailand's image in the international community could be negatively affected if migrants were abused by traffickers, as had been the case recently.
He suggested the government consider setting up temporary holding centers, although it would have to take into account the cost of building them and the sentiment of the people in the areas where they would be situated. It would also have to weigh the pros and cons of building them, because their existence could encourage more illegal migrants into Thailand, he said.
However, if the government did nothing, the issue would worsen and the country's image would be hit hard, since the international community viewed Rohingya and some other migrant groups as political victims rather than economic refugees.
Mr Panitan said the UNHCR could play a crucial role in this effort and Thailand could work with neighboring countries to resolve the issue, adding that the government needed to base its human-trafficking policy and actions on immigration laws, the universal convention on sea safety and humanitarian principles.
Col Worawat Amornwiwat, deputy chief of the Immigration Bureau, will represent Thailand at the Bali conference.
Interpol officials from various countries will share information and set guidelines to work together because international criminal syndicates are involved in trafficking activities across national borders.
Meanwhile, Human Rights Watch (HRW) has called on Thailand, Malaysia and Indonesia to stop pushing back boats carrying Rohingya and Bangladeshi migrants and asylum seekers, and bring them ashore and provide desperately needed aid.
As many as 8,000 Rohingya and Bangladeshis are believed to be stranded in boats in the Andaman Sea and Malacca Strait without adequate food, water or sanitation, the International Organisation for Migration reported.
On Sunday, more than 2,000 people landed in Langkawi in Malaysia and in Indonesia's Aceh province after weeks at sea. They said they had not eaten in days and they suffered from serious health ailments from the cramped and unsanitary conditions on board the smugglers' boats.
— Phuket Gazette Editors
Keep in contact with The Thaiger by following our Facebook page.
Never miss out on future posts by following The Thaiger.
Thailand News Today | Vaccines have arrived, roll out from Monday | Feb 24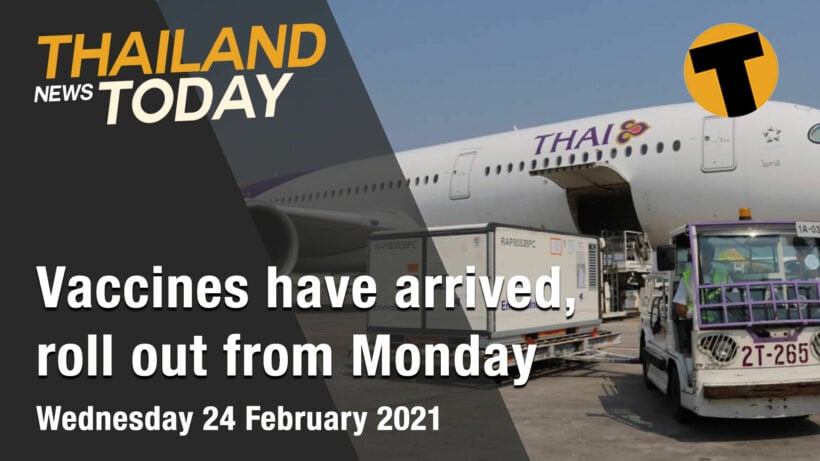 In today's Thailand News Today, the government is at least now talking about lifting the mandatory quarantine, the first Covid vaccines will start in Thailand next Monday, and protesters change gears and go after alleged corruption in the Thai police force. We've also got a special report about the latest in the Thai Airways saga, all on our YouTube Channel. Let's get started….
The Thai PM, Prayut Chan-o-cha says the government would now consider waiving the mandatory 14 day quarantine for tourists with proof of a Covid-19 vaccination. For months now, the government has stuck to its stance that vaccinated foreign arrivals would still need to be quarantined, given that it's too early to say if vaccines prevent transmission. But with industry leaders warning that the economy is on the brink of collapse, the only hope appears to be reviving the tourism sector, a major economic contributor prior to Covid-19.
Even the Thai central bank says the uncertainty facing the tourism sector is a major threat to medium term economic growth. The bank Governor says it would be very difficult for the economy to recover to pre-pandemic levels without the return of international tourism.
Tourism officials have been pushing for Thailand to introduce a vaccine passport policy that would allow tourists to return from countries where mass vaccination programs are now underway.
Meanwhile, Thailand took delivery of its first doses of Covid-19 vaccine today, with the arrival of doses of the Chinese Sinovac and AstraZeneca vaccines. A Thai Airways International plane carrying the vaccine from Beijing landed at the airport at 10.05 this morning.
The shipment included 2 million doses, valued around 1.2 billion baht, the government ordered from Sinovac Life Sciences of China. Those 200,000 doses will be stored and checked in a warehouse until Friday.
The national inoculation program is expected to get underway next week, with frontline medical workers and other vulnerable groups first in the queue.
The AstraZeneca vaccine will also be manufactured locally by Siam Bioscience, with production expected to begin in June. The government says vaccines from other manufacturers may also be registered for use in the Kingdom, with private hospitals allowed to administer them. The PM says a number of other manufacturers have expressed interest in having their vaccines approved for use in the Kingdom.
He said… "Many companies have shown interest to register but their documents are not completed yet. It is good that we will have more vaccines than the 65 million doses planned by the government now."
The CCSA says 4 of Thailand's major tourism destinations are to be prioritised in the distribution of vaccines. They are Phuket, Chon Buri, Chiang Mai and Surat Thani. In addition, a further 9 provinces with significant infection numbers are being prioritised in the rollout of the first vaccine doses.
70,000 doses will go to the hard-hit "highest control" area of Samut Sakhon, where Thailand's second outbreak cluster was first detected on December 20 last year. 8,000 doses are being set aside for medical officials in the central province, along with 6,000 for frontline healthcare workers, 46,000 doses for seriously ill patients, and 10,000 doses for migrant workers and local residents.
Another 105,000 doses will be distributed to similar groups in Bangkok, in the central provinces of Pathum Thani, Nonthaburi, Nakhon Pathom, Samut Songkram and Samut Prakan, and in the western province of Ratchaburi and the Mae Sot district of Tak.
14,700 doses will be sent to 4 major tourist destinations, with 4,700 going to the eastern province of Chon Buri, 4,000 to Phuket, 3,500 to the northern province of Chiang Mai, and 2,500 going to the island of Samui in the Surat Thani province.
The pro-democracy group, Ratsadon, held a rally in Bangkok late yesterday, this time with their sights set on Thailand's police force and the alleged corrupt practices involved in the promotion system. The system, where officers have to pay bribes to senior figures, allegedly including senior politicians, was highlighted in a debate in parliament last week.
Activists met at the Ratchaprasong intersection in the capital around 5pm and stayed there for an hour. But many of the speakers were new faces, with some of the more prominent leaders notably absent, currently languishing in police custody. Those who addressed the crowd called on "honest" police officers to join them in the fight for justice, as they slammed the widespread nepotism and corruption that is allegedly rife in the Thai police force.
Protesters then marched to the nearby headquarters of the Royal Thai Police and sat on the street outside while speeches continued. At one point, an activist read out a letter which the group says was written by a police officer and addressed to his colleagues. In it, the officer calls on his colleagues to decide if they are serving the people or those in power, and asks them if they think they've been fairly treated by their bosses or used for political purposes.
Thai Vietjet has announced the flight resumption of its domestic cross-regional service between Phuket and Chiang Rai, in response to the increasing travel demand after the government began relaxing travel measures around the country. The airline will resume the service for four round-trip flights a week on Monday, Wednesday, Friday and Sunday, starting from this Friday.
The airline also announced the resumption of other domestic cross-regional services including the flight between Hat Yai – Chiang Rai and Chiang Mai – Nakhon Si Thammarat from 19 March 2021 onwards.
The airline has launched a special promotion called "Welcome Back to the Sky", offering special fares from just 99 (not including taxes, fees, surcharges, and add-ons) for Thai Vietjet's flights between Phuket – Chiang Rai and any flights to and from Suvarnabhumi Airport.
Other domestic carriers are also starting to ramp up the resumption of flights. This weekend, being a long weekend, has seen increased bookings for the sector.
Keep in contact with The Thaiger by following our Facebook page.
Never miss out on future posts by following The Thaiger.
Phuket police officer charged with attempted murder for shooting and critically injuring a noodle vendor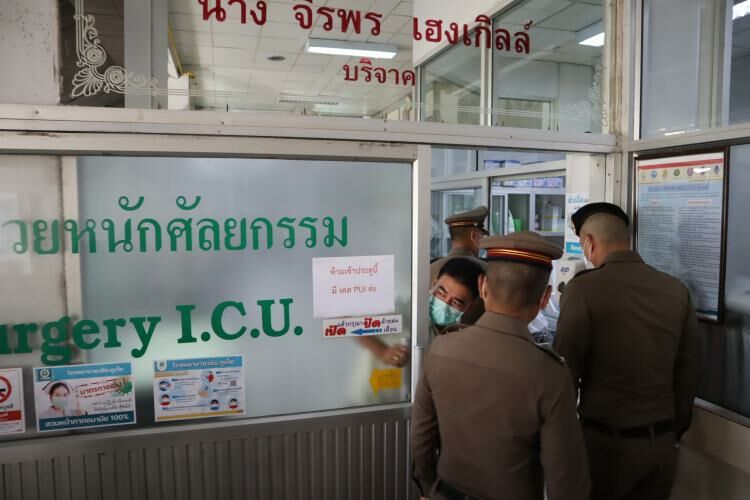 The drunk, off-duty police officer in Phuket who has caught on camera shooting and beating a noodle vendor on Bangla Road is now facing attempted murder charges as well as charges of carrying a firearm in public without a necessary reason and firing a weapon in a public area. The commander of the Phuket police station said he ordered investigators to prosecute the officer Pornthep Channarong with every criminal charge that can be applied.
The officer had gotten into an altercation just before dawn yesterday and shot a young vendor who was walking by. Surveillance camera footage show the 25 year old suddenly falling to the ground after being shot. The officer walks up and shoots the vendor at a close range, but it appears the second shot did not hit the vendor. The officer also slapped the vendor in the face, picked him up and shoved him over, and then kicked him as he lay on the ground.
The vendor has a 4 year old daughter and 3 month old son. His wife says normally he works as a motorbike driver, but he was helping his mother selling noodles. He was shot while he was walking back from collecting a noodle bowl, she says. The vendor is in critical condition and being cared for at Vachira Phuket Hospital's intensive care unit. He's in need of Type B blood.
"For his condition, the doctor told me that the bullet went through his lung. He lost a lot of blood. We need a lot of Type B blood for him."
A disciplinary investigation into the incident was launched by police and Pornthep was officially dismissed from the Royal Thai Police force. Region 8 Police Commander Kitrat Panpetch says the incident does not reflect the police force in Phuket.
"The incident was caused by an officer who did something wrong that our organisation does not want. We are a big organisation with more than 200,000 officers under our control. Our officers are not all bad like this."
Phuket Provincial Police Commander Pornsak Nuannu says he has reminded the police chiefs across the island to discuss reasons for carrying firearms in public.
"Carrying firearms is to prevent any type of crime that may happen, not to commit a crime by themselves like this incident. If I see any police doing such a thing, I will decisively proceed in terms of both officer discipline and criminal charges."
SOURCE: Phuket News
Keep in contact with The Thaiger by following our Facebook page.
Never miss out on future posts by following The Thaiger.
AstraZeneca Covid-19 vaccine is also set to arrive in Thailand today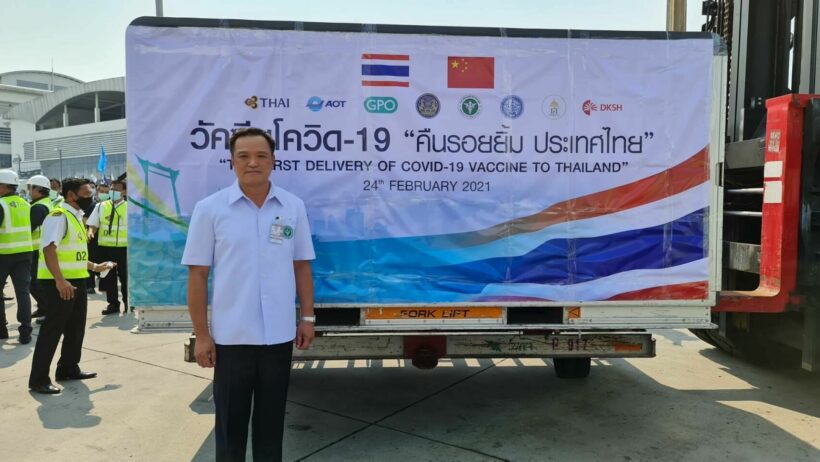 While news has been focused on today's arrival of China's Sinovac vaccine, it's now being reported that 117,000 doses of the AstraZeneca vaccine will also arrive in Thailand today. The vaccines will be distributed to 13 provinces, including 9 that are considered the "highest risk" of Covid-19 infection as well as 4 popular tourist destinations that are of "economic significance" such as Phuket and Chiang Mai.
The delivery of the Sinovac vaccine was widely publicised in Thailand. The public health minister posted photos of the packages throughout the delivery process. The government even held a special event called "Covid vaccines, restoring the Thai smile" where they formally accepted the first delivery of Covid-19 vaccines in Thailand. The Bangkok Post says officials did not specify how many Sinovac doses were shipped, but in earlier reports, the government said they planned for 200,000 doses in the first round.
PM Prayut Chan-o-cha will be injected with the AstraZeneca vaccine rather than the Sinovac vaccine due to his age. A doctor recently warned that the Sinovac vaccine's efficacy and safety has not been tested in those over 60. Prayut says the 200,000 doses from Sinovac will be given to priority groups within the next 3 days. In previous reports, people over 60 years old in high risk areas were included in the first phase of injections.
Prayut will be the first in the country to get injected with the Covid-19 vaccine, according to Public Health Minister Anutin Charnvirakul.
"It's important that Gen Prayut takes the first Covid-19 vaccine shot because he is the country's leader. There will naturally be a risk assessment process by the Department of Disease Control, which is an internationally accepted standard procedure."
SOURCE: Bangkok Post
Keep in contact with The Thaiger by following our Facebook page.
Never miss out on future posts by following The Thaiger.