Government goes retro with new 'moral code' for students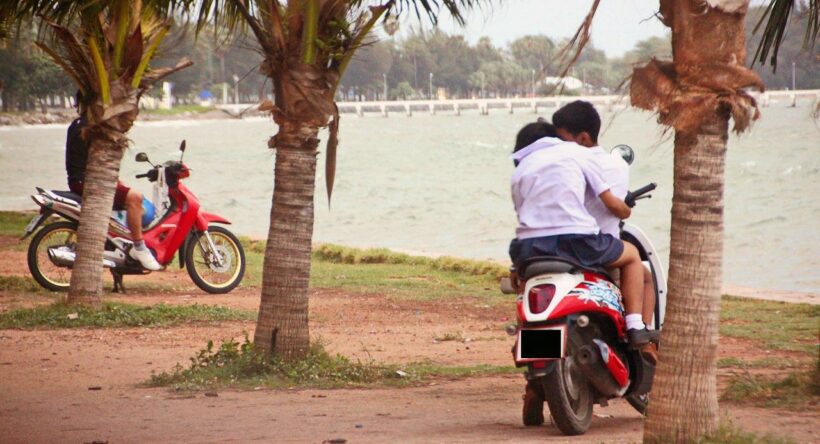 "…kissing the cheeks of a member of the opposite sex or embracing them is "inappropriate."
The Cabinet has approved the Education Ministry's new regulations banning students from holding public gatherings, "inappropriate" displays of affection and causing public nuisance. The attempt to control students' moral and social behaviour is a major step for the Junta, away from building roads and taming dissenting politicians to the private lives of its younger citizens.
The new regulations, which will be implemented after being published in the Royal Gazette, is a revamp of the 2005 regulation on students' conduct that warned students against public displays of affection and causing a public nuisance at night.
The new regulation now also forbids public assembly likely to disturb order or go against morality, inappropriate acts of affection and obscenity in private and public places, and causing a nuisance. The regulation appears to be heavy on rhetoric but light on specifics, leaving broad interpretation for the 'moral police'.
Education Ministry spokesperson Chalam Attatham said the 2005 regulation had to be revised in line with modern society and to close some loopholes.
He says the new rules better aim to protect students and promote acts that are appropriate and socially responsible. He said that though student behaviour seems to be improving, with fewer cases of them engaging in brawls, "[the new regulations] will give schools and authorities a tool to oversee their students".
Meanwhile, Montri Sintawichai, director of the Child Protection Foundation, said: "What students need is not punishment, they need help.
"If a student is at risk of or is engaged in acts of sexual intimacy, apart from alerting the school or parents, we will also need good measures to help [them] continue their education and prevent such acts in the future," he said.
Montri said a public assembly that may cause indecency and public nuisance is too broadly defined, as it could include singing or playing the guitar loudly.
Warat Phrueksakulnan, the director of Bureau of Scout Movement, Red Cross Youth and Student Affairs, said in an interview with Kom Chad Luek, that kissing the cheeks of a member of the opposite sex or embracing them is "inappropriate".
Warat added that authorities overseeing student conduct should deter students from such acts by conducting random patrols at risk-prone areas every month and keeping a close watch during events such as Valentine's Day.
Some students, however, find the regulations too intrusive.
Piyamanida Tumcha from Chulalongkorn University said the regulation infringed on her rights. "What if I like skateboarding, but people in my neighbourhood say it causes a public annoyance, am I banned from it?" she said.
She also questioned how the regulation could be enforced effectively, especially the ban on physical affection in public and private places.
"If it is done in private, I wonder how it harms the public? Also, if it is done in private places, how can they know and enforce the regulation?" she asked.
STORY: The Nation
Keep in contact with The Thaiger by following our
Facebook page
.
Thai Red Cross issues appeal for blood donations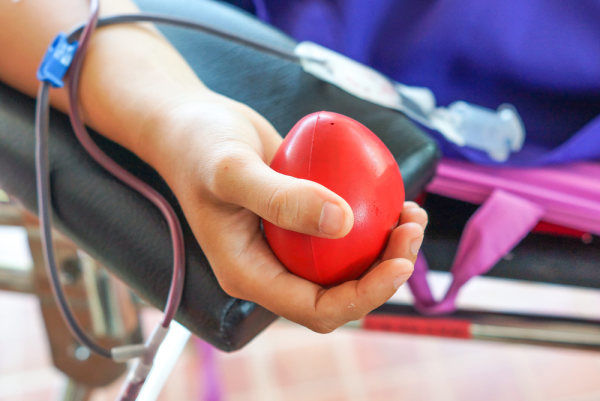 Blood supplies are running low and The National Blood Centre of the Thai Red Cross Society is urging members of the public to give blood in order to help meet demand.
Thai PBS World reports that a decrease in the number of people donating blood since the beginning of the month has led to a significant drop in supply.
The assistant secretary-general of the Thai Red Cross, Professor Chaivech Nutprayoon, says its blood centre is now receiving an average of 1,500 to 1,700 units a day, down from 2,000 to 2,500 a day previously.
Meanwhile, demand from hospitals all over Thailand is increasing but Professor Chaivech says the blood centre is only able to meet about 60% of that demand.
The current shortage means some patients are having to have surgery postponed due to a lack of enough blood. Children suffering with thalassemia and haemophilia are said to be particularly at risk, as their survival depends on regular blood transfusions.
Thai PBS World reports that members of the public in Bangkok can donate blood at the National Blood Centre or at Somdet Phra Pinklao, Ramathibodi, Bhumibol, Phra Mongkutklao and Watchira hospitals.
Elsewhere in the country, people can give blood at all hospitals.
SOURCE: thaipbsworld
Keep in contact with The Thaiger by following our
Facebook page
.
Ubon Ratchathani collision kills seven, seriously injures four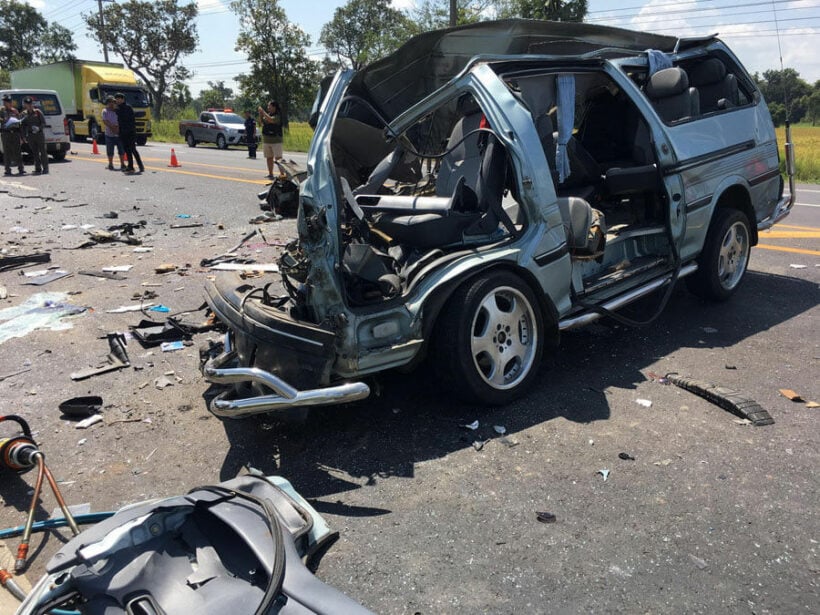 An accident between a mini-bus and a six-wheel truck has left seven dead and seriously injured four others.
Thai PBS World reports that the collision happened in Ubon Ratchathani, northeast Thailand, yesterday morning. Witnesses say the mini-van was travelling at high speed when the driver lost control, crossing into the path of oncoming traffic and colliding head-on with the truck.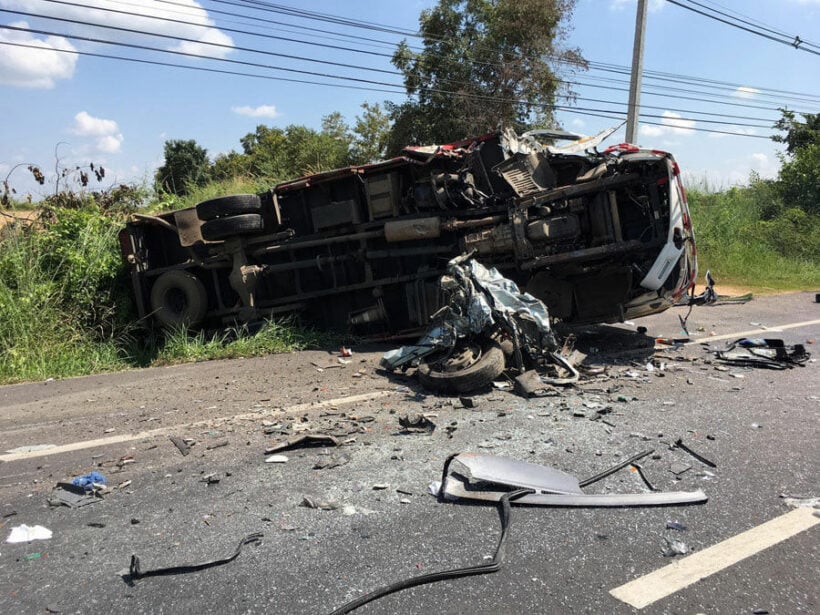 Photo: News1
The force of the collision caused the truck to flip onto its side and completely wrote off the mini-van. The seven people killed were all passengers in the mini-van and understood to have been two monks, two women and three other men.
The driver and three others were all seriously injured and taken to nearby hospitals by rescue workers at the scene.
SOURCE: thaipbsworld.com
Keep in contact with The Thaiger by following our
Facebook page
.
Police foil attempt to smuggle one million yaba pills from north to south of Thailand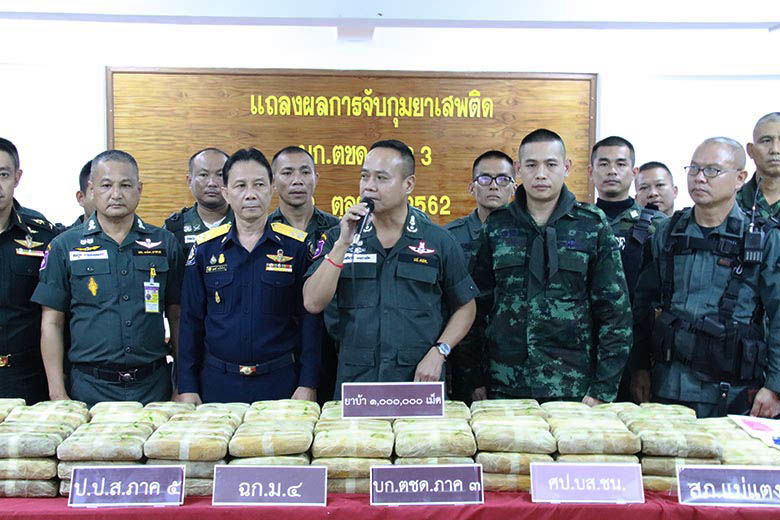 Thai Residents reports that acting on intelligence reports, Border Patrol Police (BPP) in Chiang Mai have busted a drug smuggling operation that was attempting to transport a million yaba pills from the north of the country to the south.
The operation began on October 22, with the gang planning to transport the pills from Chiang Dao district through the forest and a network of waterways to their eventual destination in southern Thailand.
During a surveillance operation that night, police spotted a group of people crossing the Mae Ping river on foot. Each of them was carrying the same type of white backpack. A white Mitsubishi vehicle was also seen travelling to the spot where the police where hiding and, on seeing the officers, the car made a U-turn to get away.
On seeing the car turn around, the men in the water threw their backpacks into the river in panic and fled into the night.
Police say there were ten backpacks in total, each one containing 100,000 yaba pills wrapped tightly in plastic to protect them from water damage.
The Office of the Narcotics Control Board say it's likely the drugs arrived in Thailand as part of a shipment brought in through the Mae Ai border crossing in the Chiang Dao district of Chiang Mai.
SOURCE: thairesidents.com
Keep in contact with The Thaiger by following our
Facebook page
.