Full steam ahead for the Thai high-speed railway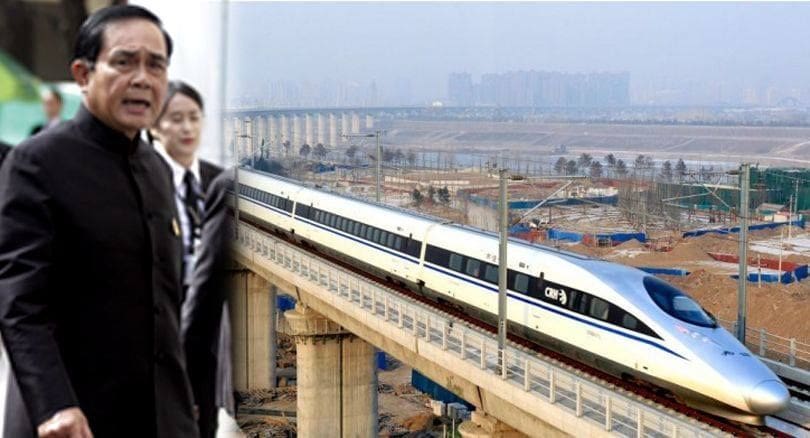 PHOTO: CRRC Corporation
"CRRC has also provided subways and high-speed trains for the US, Argentina, Brazil and Singapore."
Imagine getting on a train in Bangkok and being in Nakhon Ratchasima, in Thailand's central north-east, within an hour. That's what will happen when the first of the Thai/Chinese joint venture high-speed trains are launched. The construction for the Bangkok/Nakon Ratchasima link was started in December last year.
Bangkok Post is reporting that the high-speed technology is worth closer examination because a Chinese company is building Thailand's first high-speed railway network and station. The investment from China, into high-speed rail links into Thailand and other local regions, is part of the Belt & Road Initiative, an ambitious large-scale investment into pan-asian infrastructure.
CRRC, a Chinese state-owned enterprise and one of the largest rolling stock manufacturers in the world, will supply the railway technology. The first phase from Bangkok to Nakhon Ratchasima got under way in December 2017. Currently, the bidding for 13 remaining contracts is ongoing. Thailand's first high speed train is tentatively set for a start in 2023.
Read the rest of the story from Bangkok Post HERE.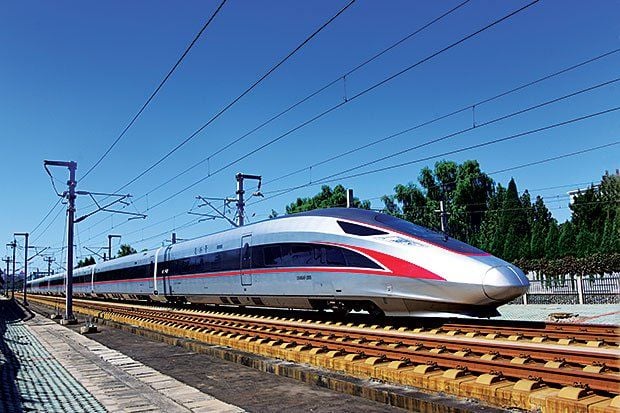 Read more headlines, reports & breaking news in Thailand. Or catch up on your Thailand news.
Average hotel prices drop in Thailand in 2018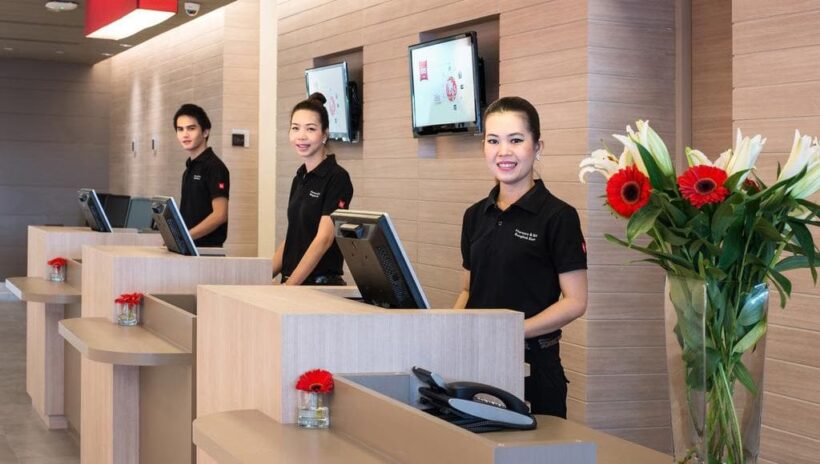 The latest Hotel Price Index (HPI) released by Hotels.com reveals no sign of a slowdown for the global travel industry. Prices are up for overnight accommodation by 3% globally in 2018 across every regional index, except for the Pacific region, including Thailand.
Hotel.com has 85 websites in 34 languages, and lists over 325,000 hotels in approximately 19,000 locations. Its inventory includes hotels and B&Bs, and some condos and other types of commercial lodging.
Travellers to and around Thailand paid an average price of 1,720 baht a night for their domestic accommodation last year, a 7% drop compared to 2017, and paid the same average price of 4,437 baht a night for international accommodation in both 2018 and 2017.
The growth in travel comes despite global uncertainties including Brexit, California wildfires, South African drought and Japanese earthquakes. Travellers also showed resilience and renewed confidence in destinations touched by unrest: Paris, Egypt, Turkey; regions experiencing currency fluctuation: South America; and areas affected by natural disaster: North America.
Despite the overall growth in global accommodation prices, average prices paid for domestic accommodation in Thailand have decreased, with average prices for international beds remaining stable.
SOURCE: The Nation | Hotel.com
Thailand is 'least miserable' country in the world again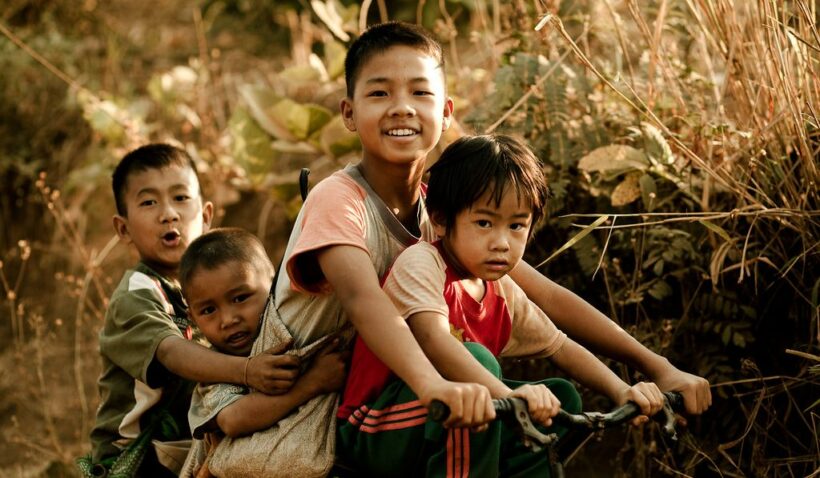 Thai PM Prayut Chan-o-cha says he's delighted over Thailand's rating as the "least miserable" economy in the latest Bloomberg Misery Index. The annual Misery Index is calculated as the sum of a country's inflation and unemployment rates.  The index compares the average of economists' forecasts for each country.
The US moved six places to 13th least miserable and the UK improved four spots to 16th least.
Thailand scored 2.1 in the 2019 Index, which was the same score it received last year, making it the "least miserable" country out of 62 economies as rated by Bloomberg. Switzerland improved to second least miserable. Venezuela was rated the "most miserable economy" with inflation projected at about six million percent this year.
But Bloomberg says that Thailand is often rated least miserable due, in large part, to its rather unorthodox way of counting employment as well as their low fertility rate and aging population.
The Bank of Thailand lists Thailand's unemployment rate at 0.9 percent and inflation at 1.1 for last year.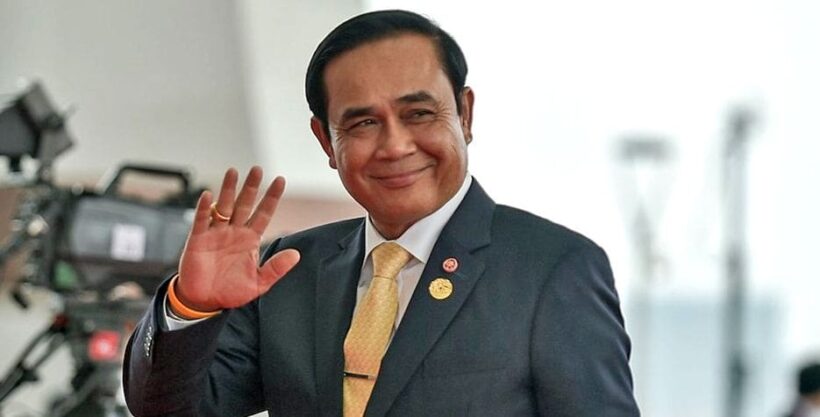 Summer storms leave 6,900 homes damaged this month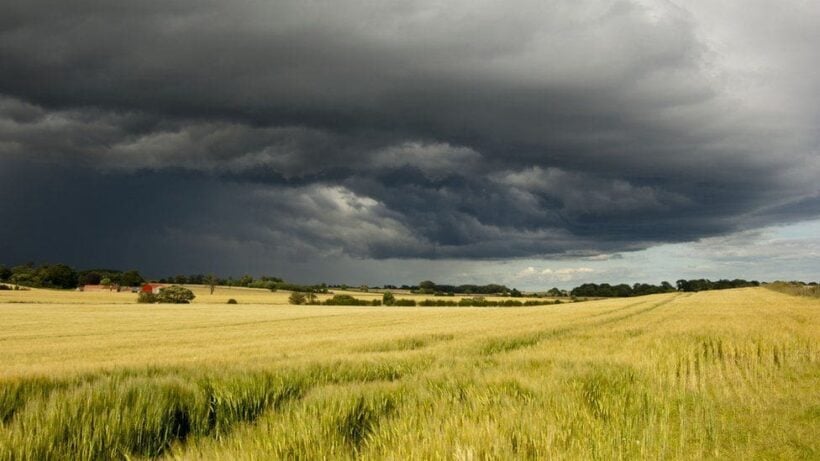 More than 6,900 houses, mostly in a patch through the central-north regions of Thailand, have been hit by summer storms since the beginning of April, according to the Disaster Prevention and Mitigation Department.
Chayapol Thitisak, the director-general, says the department has received reports that 6,940 houses in 1,010 villages in 307 tambon of 115 districts had been damaged by storms since April 5. Twenty-nine provinces have been affected.
He said nine villagers were reported injured during the period as a result of storm damage.
Chayapol said his department has coordinated with Army bases and government agencies concerned to provide help to the affected villagers.
The summer storms, quickly developing tropical storm-cells, are prevalent this time of the year, usually when cooler air from China starts to interact with the rising south-western monsoon. They can be quite violent, sudden and bring strong winds, torrential rain and even hail.