Thailand
Five Chinese 'fraudsters' arrested in scams valued around 17 billion baht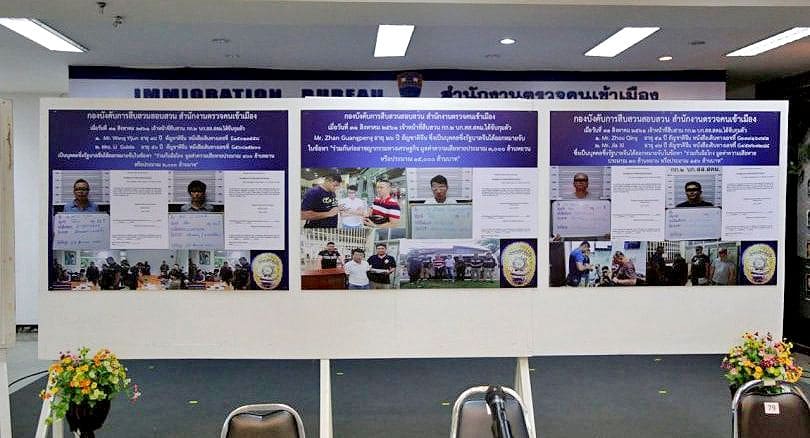 Special report by Khanathit Srihirundaj
Five Chinese suspects in three separate fraud and loan shark cases, who obtained around 3.43 billion yuan (about 17.15 billion baht) from fellow Chinese victims and had fled to Thailand, have been arrested.
Police say they will check ifthe suspects laundered money in Thailand before contacting the Chinese authorities about repatriation.
In the first case, police on August 28 arrested 48 year old Wang Yijun and a 50 year old woman Li Guixia at the Sa Kaew border.
The pair, who had fled to Thailand on August 15, were wanted on Chinese warrants for a fraud case in which they allegedly duped 50 compatriots via a 2 billion baht direct-sale investment scheme early this year, according to police.
In the second case, police arrested a 26 year old man, Zhan Guangpeng, who was wanted for allegedly duping 100 compatriots in a direct-sale investment scheme early this year of about 15 billion baht. He reportedly fled to Thailand on July 31 and was arrested on the Thai-Lao Friendship Bridge in Nong Khai on August 31.
In the third case, police arrested 51 year old Zhou Qing and 47 year old Jia Xi wanted for an illegal money-lending operation who also allegedly used violence to collect cash from around 100 Chinese borrowers.
The pair were arrested in Chon Buri's Bang Lamung district on August 31.