Fear of surrogacy being misused for stem cells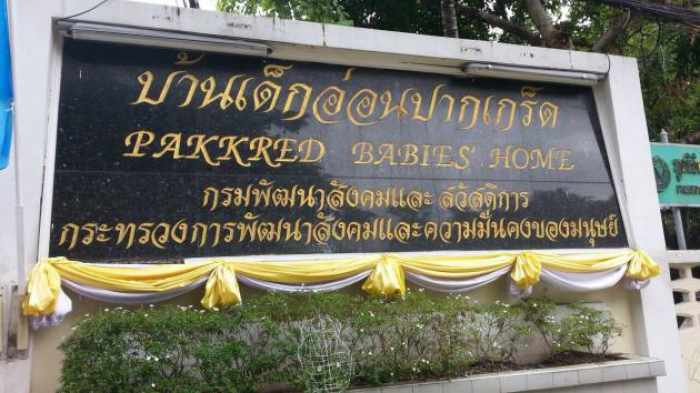 PHUKET MEDIA WATCH
– Thailand news selected by Gazette editors for Phuket's international community
Fear of surrogacy being misused for stem cells
The Nation / Phuket Gazette
PHUKET: Following the much-publicised case of the unauthorised surrogacy involving a Thai mother and an Australian couple, a raid by police and soldiers at a Bangkok condominium found nine babies thought to have been fathered by a Japanese man.
Former minister Paveen Hongsakul, who initiated the raid on Tuesday on Soi Lat Phrao 130, feared that in the worst-case scenario this "surrogacy-for-hire" scam may be related to the potentially fatal extraction of foetal fluid to provide stem cells.
She also called on authorities to investigate a case related to a woman who said she was paid for surrogate pregnancy, but lost the baby seven months into her pregnancy. Pavena wants investigators to find out if the foetus's spinal fluid was extracted for the manufacture of cosmetics.
As for the nine babies found in the Lat Phrao condo, Pavena said most of them looked Caucasian, while only one had Asian features. The infants were between 15 and 50 days old. She urged surrogate mothers to contact her foundation, the police, the Social Development and Human Security Ministry that she previously led or the Public Health Ministry for help.
The police are now taking action, with national police chief Pol General Aek Angsananont saying yesterday that DNA-based paternal checks were underway.
Meanwhile, police are questioning a lawyer representing the unnamed Japanese man, who allegedly fathered the nine babies, as well as the seven nannies hired to take care of the infants. Another woman, who is six months into her pregnancy, is also being interviewed, he added.
Pol Colonel Chitphob Tomuen, a commander of the police Anti-Human Trafficking Division, said his division would help with the investigation and prepare to file charges against people who might be violating medical profession regulations.
Meanwhile, a senior physician specialising in fertility medicine, yesterday voiced his support for immediate verification of the nine babies' DNA. Prof Dr Somboon Kunathikom, a former chairman of the Royal Thai College of Obstetricians and Gynaecologists (RTCOG), said the latest discovery was suspicious because usually children borne through surrogacy are adopted almost immediately by couples who foot the hospital bills.
Hence, he said, relevant agencies had to work together to find out if surrogate children were actually being taken care of or exploited in different ways.
The nine babies are now in a government home for children in Nonthaburi and will be kept there while police proceed with further investigation and DNA tests.
Medical Council to get tough
Dr Somsak Lolekha, chairman of the Medical Council of Thailand, vowed yesterday to take drastic action against cases of surrogacy if they are found to be violating medical profession regulations. This was after the latest case involving a baby boy with Down's Syndrome, who was abandoned by an Australian couple, while his healthy twin sister was adopted.
Somsak also promised to push a bill that was initiated six years ago, which would pose strict penalties on women who agree to be hired for surrogate pregnancies, those violating existing medical regulations as well as those acting as go-betweens or playing any other role in the scam.
He said doctors, clinics or hospitals that perform unauthorised surrogacies will be held responsible under the general Medical Council of Thailand rules and be subject to penalty. "The bill [when made into law] will subject women willing to take part and all parties involved to strict penalty," he added.
Existing regulations do not penalise women willing to take part in surrogate pregnancies, but only prohibit women from carrying babies if they are not related to the adoptive parents or do it for money. The law also stipulates that doctors not registered with RTCOG would be subject to a one-year imprisonment and/or a maximum Bt20,000 fine – and ultimately revocation of their licence if found guilty by the Medical Council of Thailand in a further investigation on grounds of morality and professional ethics.
Dr Kamthorn Pruksananonda, a senior RTCOG official, said doctors who performed unauthorised surrogacies could not claim innocence as they need to know all facts involving parents and surrogate mothers and scientifically-based details. The case of the abandoned boy is clearly a violation of surrogacy regulations, as the surrogate mother is a Thai and the parents are foreigners, he added.
Darren O'Malley, spokesman for the Western Australia Department for Child Protection, confirmed to AFP that an investigation has been launched.
"We have the power to remove children when there is significant and immediate concern over their welfare," he added.
— Phuket Gazette Editors
Keep in contact with The Thaiger by following our
Facebook page
.
Never miss out on future posts by
following The Thaiger
.
US cuts Thailand's tariff benefits after long-running pork dispute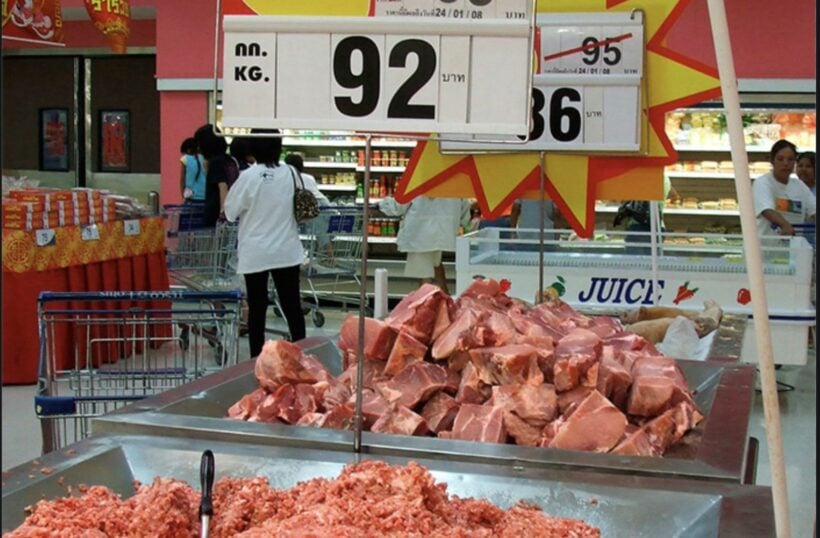 Thailand's duty-free privileges for US$817 million in exports with the US are to be revoked from the end of this year, according to US President Trump in an announcement yesterday. The President blamed a lack of progress in opening the Thai market to US pork products. Trump's letter announcing the action follows more than 2 years of threats and negotiations with Thai officials over issues ranging from access to Thailand's markets for US goods and the documented inadequate labour rights in the south east Asian nation.
Washington will now eliminate some tariff benefits for Thailand, accusing the country of failing to allow imports of pork from US producers.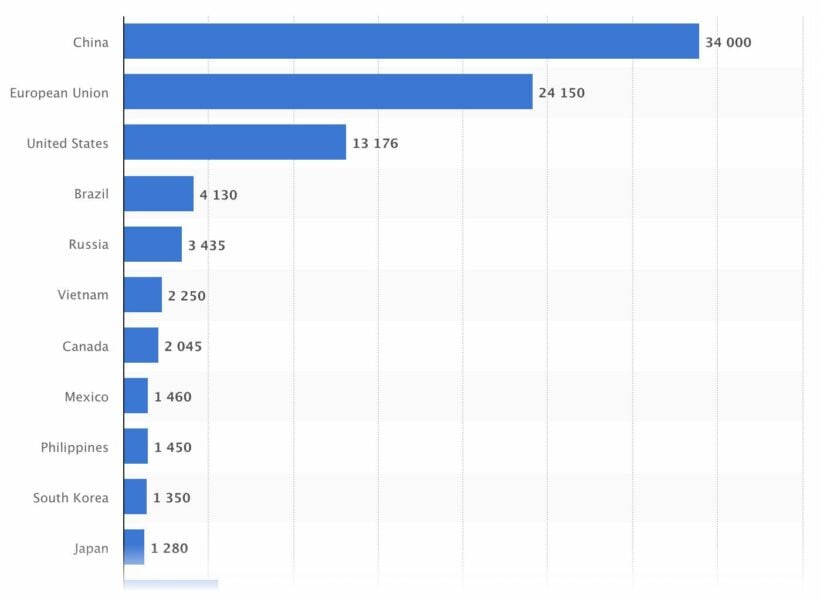 GRAPHIC: Global pork production in 2020, by country (in 1,000 metric tonnes) – statista.com
The suspension of the Generalised System of Preferences access follows a suspension earlier this year on about $1.3 billion worth imports from Thailand, which once had such privileges for about US$4.4 billion in exports to the United States.
The US Trade Representative's office said the list of products includes mango, pineapple, manicure kits, steel pipes and precious stones., auto parts, dried produce, tools, electrical products and aluminium kitchenware.
Writing to the House Speaker Nancy Pelosi, President Trump said… "I have determined that Thailand has not assured the United States that Thailand will provide equitable and reasonable access to its markets."
GSP, Generalised System of Preferences, is a 70s-era program of US trade preferences for developing economies aimed at improving workers' rights and access to broader markets.
"The US Trade Representative's office also announced that it had closed other GSP eligibility reviews with no loss of benefits for Georgia, Indonesia and Uzbekistan. It also said new GSP reviews were opened for Eritrea based on concerns about workers' rights."
SOURCE: Reuters | VOANews | statista.com
Keep in contact with The Thaiger by following our
Facebook page
.
Never miss out on future posts by
following The Thaiger
.
Dow and S&P 500 take a breath after an ugly week, tech stocks lead the way down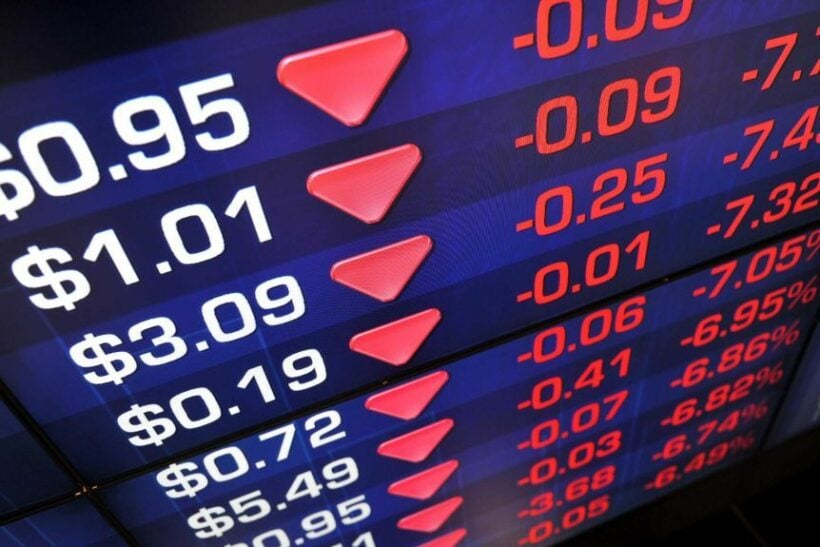 US stocks closed lower yesterday to end an ugly week downbeat with 'uncertainty' remaining the overwhelming sentiment. Tech stocks led the march downwards. The Dow Jones Industrial Average dropped in its biggest monthly collapse since March with investors reacting to rising Covid-19 cases in the US and Europe, peppered by nervousness ahead of next Tuesday's US presidential election. The increased volatility forced all three major indexes seeing their biggest weekly declines since the worst of the coronavirus-inspired selloff 8 months ago.
The Dow fell around 157 points, to end near 26,502, according to preliminary figures, while the S&P 500 lost around 40 points, or 1.2%, to finish near 3,270. The Nasdaq Composite gave up around 274 points, or 2.4%, closing near 10,912. The Dow had a 6.5% weekly fall and a 4.6% monthly drop. Friday's decline saw the Nasdaq negative for the month of October, falling 2.3%. The Nasdaq was down 5.5% for the week.
The Dow dropped more than 500 points at its session low with tech stocks – primarily Apple, Amazon, Alphabet and Facebook – leading the market decline.
A number of stocks were on the move, down, following a slew of earnings, including from the tech giants. Twitter sank more than 20% on slowing growth, while Exxon reported its 3rd straight quarter of losses.
Key moments yesterday…
Dow closed down 0.59% for its 5th negative day out of 6
S&P 500 closed down 1.21% for its 4th negative day in 5
Dow closed down 6.47% this week for its worst week since March 20
S&P closed down 5.64% this week for its worst week since March 20 when the S&P lost 14.98%
S&P closed down 2.77% this month for its second-straight negative month
Nasdaq closed down 5.51% this week for its worst week since March 20 when the Nasdaq lost 12.64%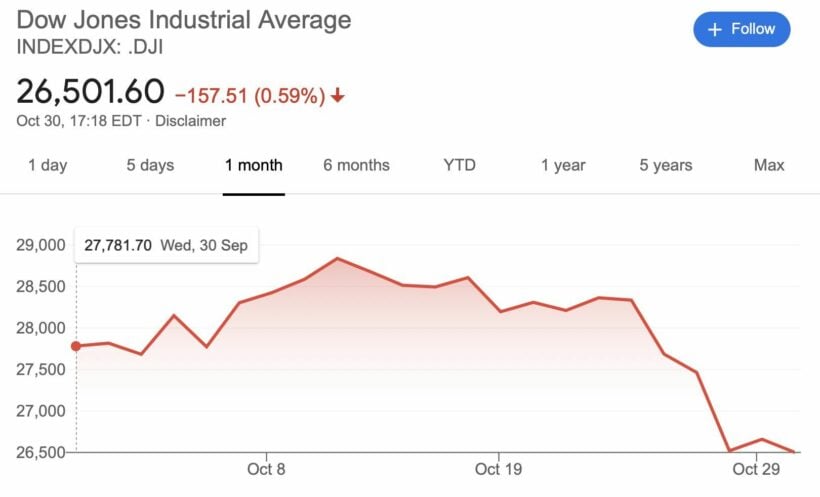 Keep in contact with The Thaiger by following our
Facebook page
.
Never miss out on future posts by
following The Thaiger
.
Free Trade Agreement talks continue between Thailand and EU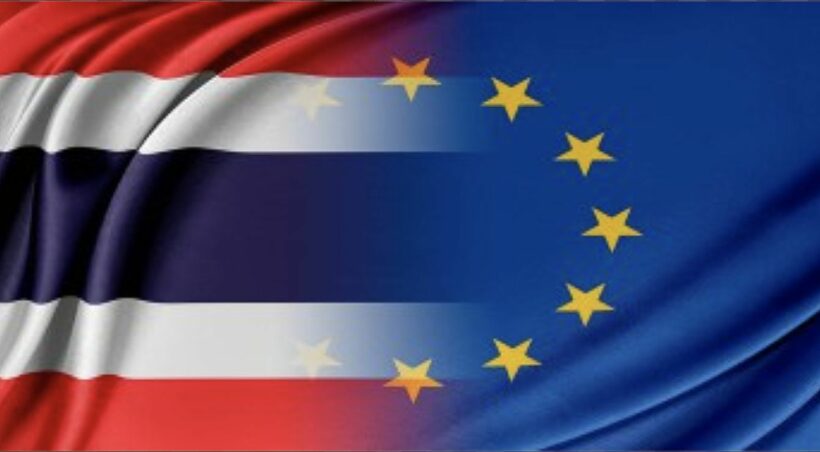 Thailand is resuming trade talks with the European Union on the long-delayed Thai-EU free trade agreement. The 15th Thai-EU Senior Officials' conference was held virtually between leading Thai and European trade officials this week. The push was on to have the Free Trade Agreement signed and sealed by the end of this year.
Discussions were held regarding the ongoing affects of the Covid-19 pandemic, the impact on Euro and Thai economies, the current political unrest in Thailand, the fight against Illegal Unreported and Unregulated fishing, promoting the protection of labourers and a commitment to strengthen ties between the Euro zone and Thailand.
The next step in the establishment of the FTA will be a forthcoming meeting on trade and investment in December.
The virtual meeting was represented by Sasiwat Wongsinsawat, the Director-General of the Department of European Affairs and the European Union's Paola Pampaloni , the Deputy MD for Asia and Pacific Department at the European External Action Service.
Keep in contact with The Thaiger by following our
Facebook page
.
Never miss out on future posts by
following The Thaiger
.