Event Round-Up – March 2019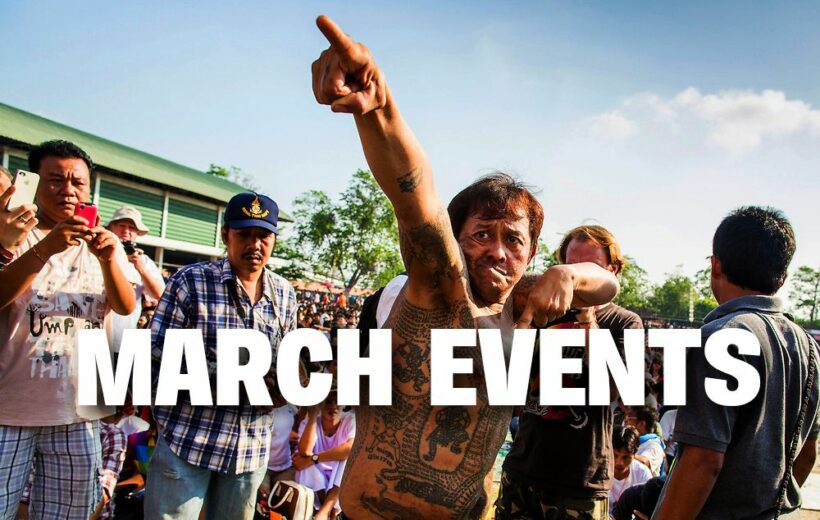 The month kicks off with one of Thailand's most unique and bizarre festivals and celebrations, that of the Tattoo Festival in Nakhon Chaisi in the province of Nakhon Pathom, around 50 kilometres west of Bangkok. Held at the Wat Bang Phra temple on 2 March, the festival also goes by the name Wai Kru Sak Yant after the spiritual tattoos it celebrates.
Every year, thousands of men gather at Wat Bang Phra to re-charge their sacred sak yant tattoos which are believed to carry special powers for protection and luck. As if possessed by spirits, the men charge towards the temple in a trance-like state which is believed to help the tattoos regain their powers. 
The following week on March 7-17 , Pattaya is hosting the biennial AFC Beach Soccer Championship. Organised by the Asian Football Confederation, the championship will see 15 Asian men's national teams compete for the title, with the three top teams also qualifying for the FIFA Beach Soccer World Cup 2019 in Paraguay later this year. With an average of 11 goals per game of 36 minutes, it's a fast-paced and fun sport to watch!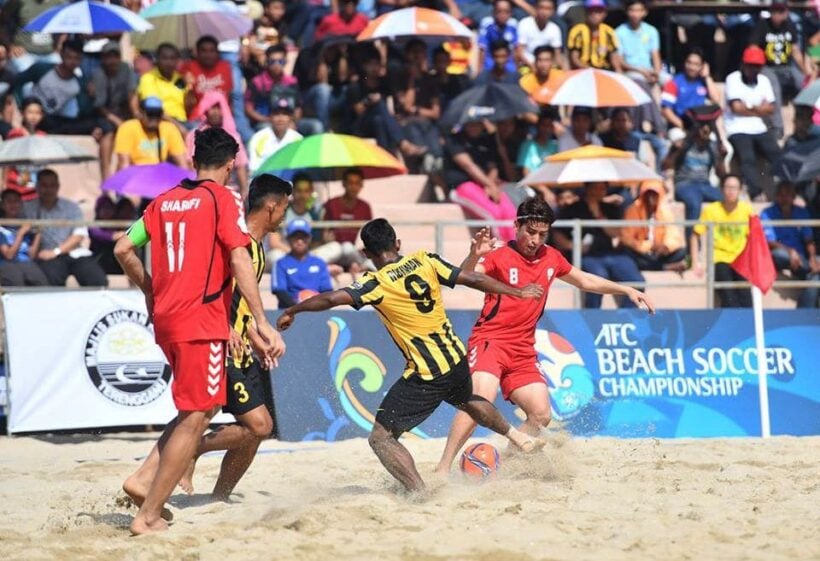 If food is your thing, head to Banyan Tree Bangkok on March 8 for the Women in Gastronomy event, held to highlight International Women's Day. Female chefs from Thailand and abroad will share their food and experiences from the kitchens.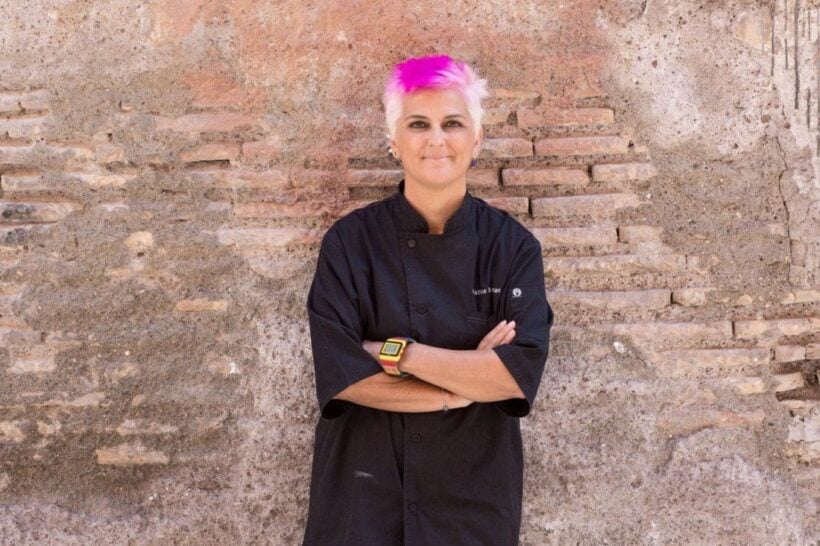 Music lovers should head to Pattaya on March 15-16 for the Pattaya Music Festival. Started in 2002, the festival is one of the largest beach music festivals in the world and attracts thousands of people to the shores of the seaside resort to listen to various music genres including jazz, rock, reggae, hip-hop and R&B. And the best part? Entry is free, turning this into a truly unique and inclusive experience!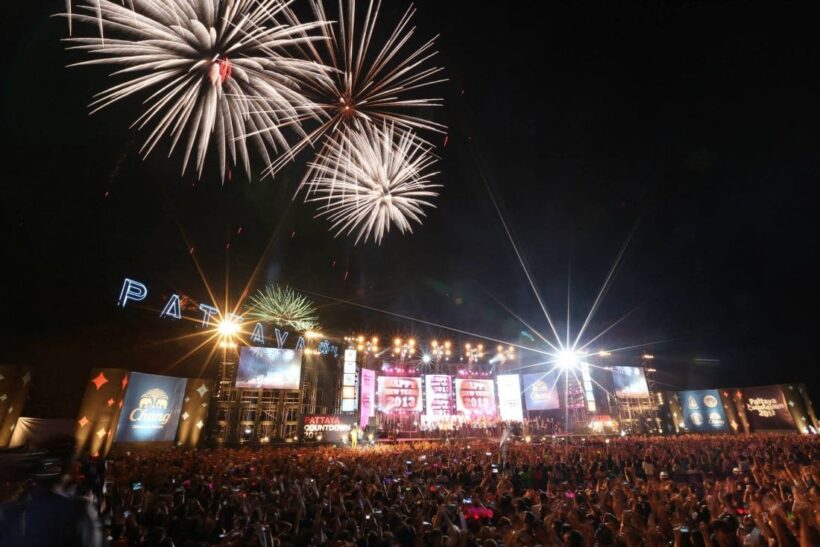 Muay thai fans unite around their sport on March 17  for the annual Wai Kru Muay Thai ceremony. Muay thai students around Thailand will pay respect to their teachers and coaches and show appreciation for the lessons learnt. Many muay thai gyms will also pay special respect to the legendary figure of Nai Khanom Tom who according to legend was taken prisoner during the battle with the Burmese over Ayuthaya.
A number of fights against Burmese soldiers, where Nai Khanom Tom used his Thai boxing skills to defeat his opponents, left the Burmese King so impressed that he awarded the boxer his freedom. Especially big in Ayuthaya, Wai Kru Muay Thai is celebrated with different muay thai exhibitions and demonstrations of arts and crafts.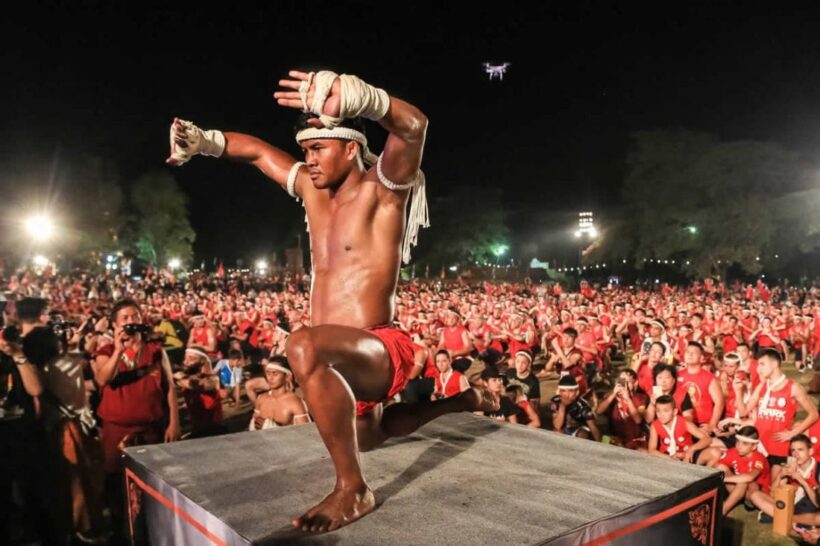 March 17 is also the date for the Bangsaensook RMCS Mini Marathon. Organised by alumni from the College of Research and Technology, Burapha University, the RMCS Mini Marathon takes participants through a scenic route around the university campus and Bangsaen beach. With three distances available – three kilometres, five kilometres and 10 kilometres – the race offers something for everyone.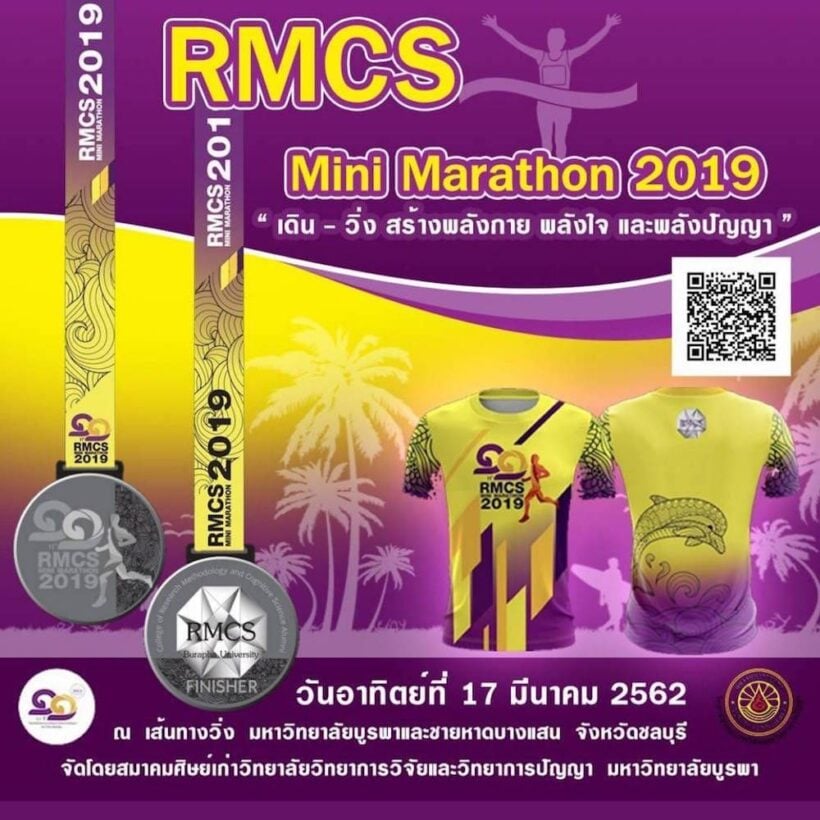 The National Youth Games 2019 will take place in Buriram from March 19-29 and will see thousands of youth from all over the country compete in various disciplines. One of them is Bangkok Elite Swim Team who is competing from March 19-23. The team has also qualified for the Liberty Insurance 50th Singapore National Age Group Swimming Championships 2019.
The end of the month will see the inaugural Elephant Boat Race and River Festival on March 29-31. A departure from the traditional elephant polo, which came to an end last year after fierce opposition from animal rights' groups, the Elephant Boat Race and River Festival will see international teams compete in the age-old cultural tradition of dragon boat racing, instead using elephant themed boats on the Chao Phraya River.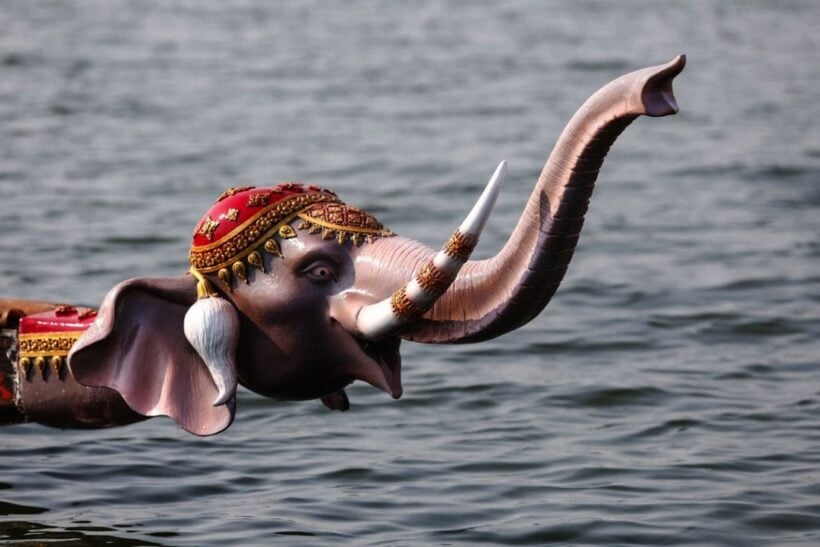 The month rounds off with the Chiang Mai International Cricket Sixes, also known as the world's largest amateur cricket sixes tournament from March 31 to April 6. An invitation-only event, teams compete for six trophies, namely the Cup, Bromley Shield, Bowl, Plate and Spoon, with the Cup and Shield accommodating higher levels of cricket and the Spoon considered more of a social event.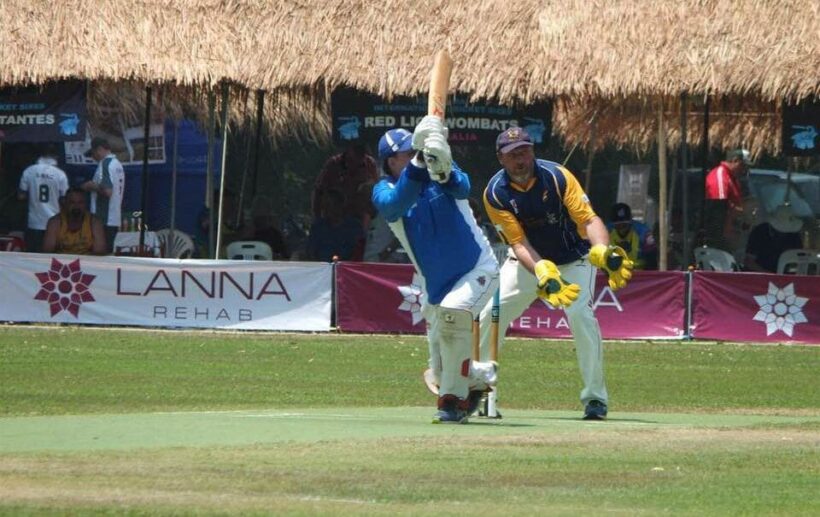 For more information and opportunities to sponsor some of these events, visit www.paulpoole.co.th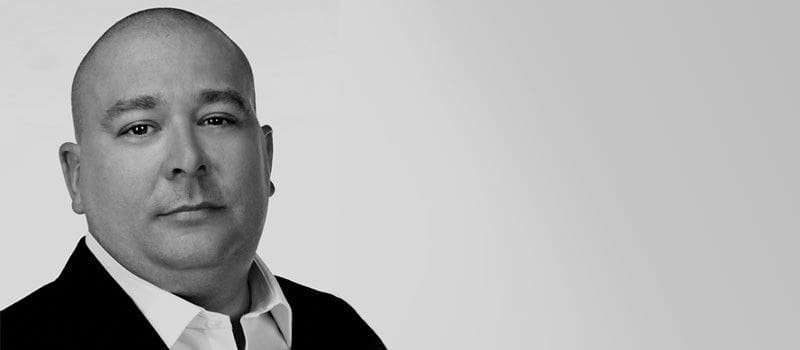 Find local events and browse venues in Thailand with Thaiger Events, or post your own today.

Looking to jettison some items before jetsetting away or chartering a yacht? Look no further than Thaiger Classifieds where you can find and post items, work, property and more for free. Be sure to check out YonderTours for things to do in Thailand and tours across the country.

Read more headlines, reports & breaking news in Chiang Mai. Or catch up on your Thailand news.
Thailand releases Burmese migrant activist, will deport him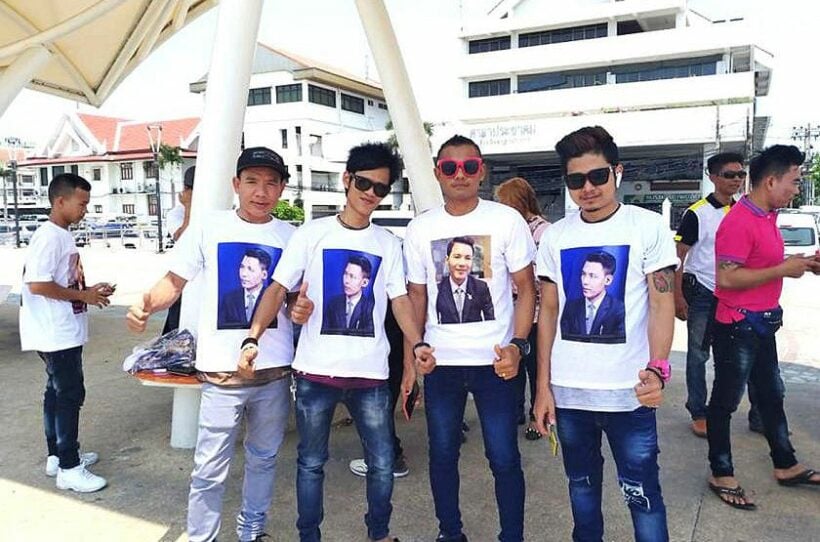 PHOTO: Facebook/Ye Min- Migrants workers wearing T-shirts with the image of Ye Min wait for his release in front of the court in Samut Prakan, Thailand
A prominent Burmese migrant activist Ko Ye Min, one of founders of the Aid Alliance Committee in Thailand, has been released from jail pending deportation by a Thai court.
"Ko Ye Min was freed from jail," U Khaing Gyi, director of the AAC, said on his Facebook page.
AAC officials declined to comment when contacted, saying the organisation will only issue statements about Ko Ye Min on its Facebook page.
U Khaing Gyi recently told Myanmar media that Ko Ye Min was sentenced to four months in jail and fined 30,000 baht (US$950) for defamation over a comment he posted on Facebook about a Thai employment agency.
He was released after spending about five months in jail, and the Thai court banned him from engaging in migrant-rights activities for one year.
He has been transferred to the immigration detention centre pending deportation back to Myanmar, according to a news report.
Ko Ye Min was arrested last October 19, when he went to the Thai immigration department to extend his visa. After his arrest, he was slapped with several charges, including defamation and for overstaying his visa. He had been detained at Samut Prakan prison, south of Bangkok, since October last year.
The AAC was formed in 2014 by U Khaing Gyi, Ko Ye Min and Ko Naing to protect Burmese migrant workers in Thailand.
The group has faced pressure from labour brokers, employment agencies and employers in Thailand for championing the rights of migrant workers.
SOURCE: Myanmar Times
Porsche driver charged with reckless driving after death of two women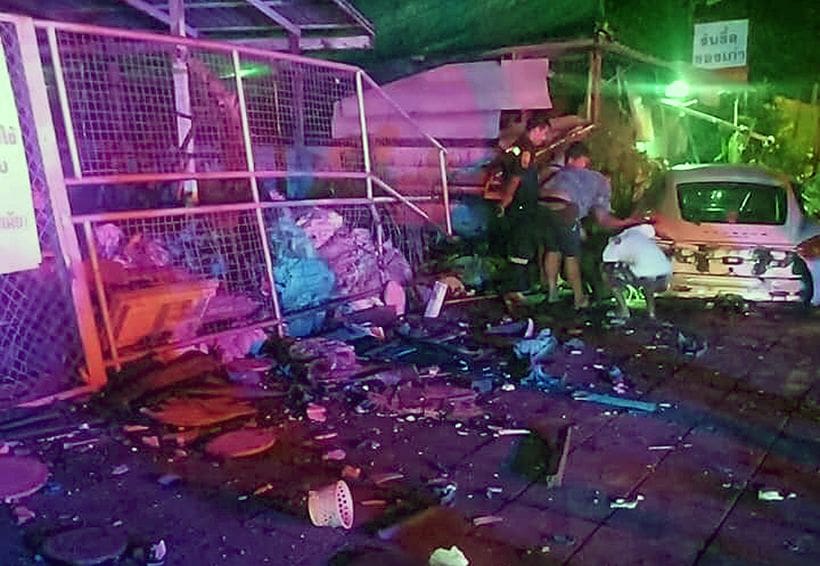 Bangkok Police have charged a Porsche driver who crashed into a motorcycle, killing two women, one of them also losing her unborn baby and being rushed to hospital, only to die soon after.
The accident also damaged a roadside motorcycle-repair shop.
The original report from The Thaiger HERE.
Police announced that Somkiat Pakdeenok had been charged with reckless driving causing death and injury. He was tested for alcohol consumption and the results could lead to further charges.
Police spoke to reporters after outrage mounted on social media over the weekend amid reports that the driver in the crash in Nong Khaem district had been removed from the scene while victims lay dead and injured.
One of the women died instantly at the scene. The other lost limbs as well as her unborn baby and succumbed to her injuries soon after being taken to hospital.
While claims were persisting that no one had yet come forward with offers of help or restitution for the family of the women killed, another report indicated the driver's wife contacted police to offer each the families of the women killed 50,000 baht for funeral expenses, (about the cost of an iPhone). The wife insisted her husband was not drunk.
The driver is reported to have crawled from the wreckage with broken legs, possibly intoxicated, and been placed in a Toyota Fortuner, which sped away before emergency responders arrived.
Acquaintances of the dead women spread the story online with a hashtag referring to cases of wealthy people going unpunished for their crimes.
Wongsatorn Karnsasomsap, owner of the repair shop that was damaged in the incident, says that the Porsche driver had not yet contacted him about paying for an estimated 300,000 baht in damages. He and his friends could have been crushed too had they remained sitting inside the shop as usual, he said.
One friend, Somkid Maneetham, said he heard the sound of brakes just as he was about to leave on his motorcycle.
"I gunned the engine to get out of the way and then heard a bang and went back to help the victims," he said.
Unconfirmed reports suggest the Porsche driver may have been "showing off" when the accident occurred.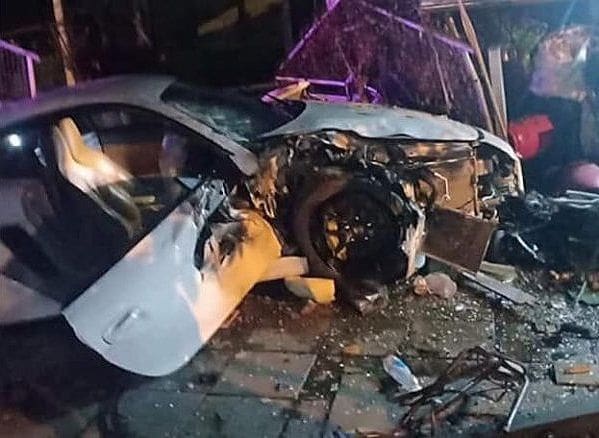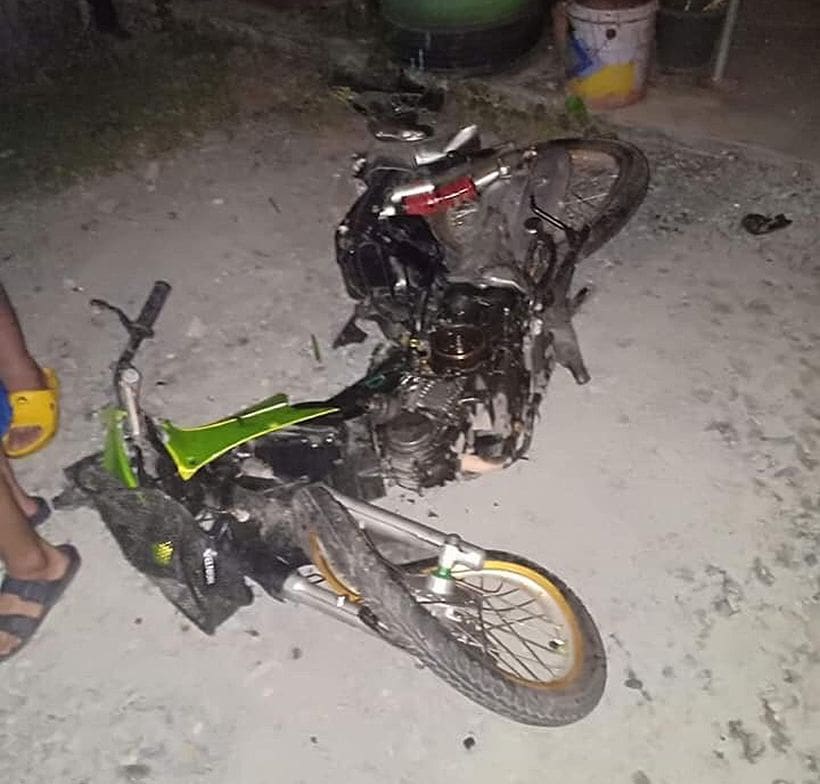 SOURCE: The Nation
Reduce Bangkok's motorcycle death toll by 82% – add dedicated lanes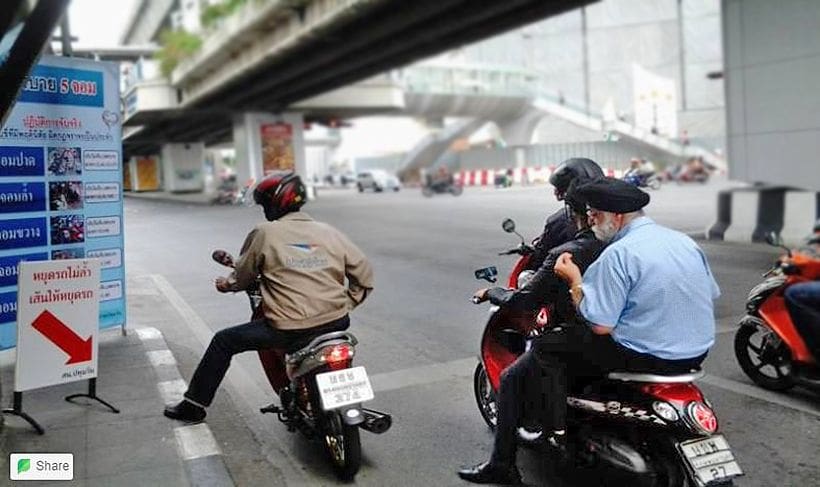 PHOTOS: Daily News
Dedicated motorcycle lanes might be the answer to lowering the death toll around Bangkok's congested streets.
A leading engineer has suggested that Bangkok should introduce motorcycle lanes.
The Engineering Institute of Thailand's Dr Thanet Wirasiri says that Thailand has some of the most dangerous driving conditions in South East Asia – and things were getting worse all the time. He claims that the death toll could be reduced by 82% with such lanes.
In Bangkok about three quarters of deaths involved motorcycles and motorcyclists and noted that there were 3 million motorbikes on the road around Bangkok.
His think-tank at the Engineering Institute of Thailand is proposing motorcycle lanes on major roads as part of a coordinated approach to improve road design and reduce the risk to riders on the city's roads – a key problem in Thailand.
SOURCE: Daily News